Lazy dumplings are a great idea for busy business women. As long as the water boils in the pan, everything will be ready. You don't even have to whip, grind, knead, sculpt and wash the dishes. All components are laid out in a bag, mixed with patting movements. This part of the preparation of dumplings can be entrusted to children, men and novice housewives. A hole is made in the bag, from which curd noodles of a bizarre shape are deposited into boiling water. After boiling, tender dumplings are served with sour cream, condensed milk, honey or chocolate syrup.
For the recipe you will need white flour of the highest grade. It is better not to increase the amount of sugar in dumplings. For flavor, use vanilla sugar, zest, or cinnamon as desired. The finished dough in the bag can be left in the refrigerator for a couple of days and boil the dumplings as needed. Boiled dumplings are obtained with a delicate structure. If desired, they can be fried until crispy after boiling. To mix the dough, use a dense food bag or two thin analogues.
Ingredients:
Cottage cheese – 180 g.
Flour – 160 g.
Milk – 110 ml.
Sugar – 35 g.
Vanilla sugar – 5 g.
Salt – to taste.
Baking powder – 7 g.
Chocolate syrup – for serving.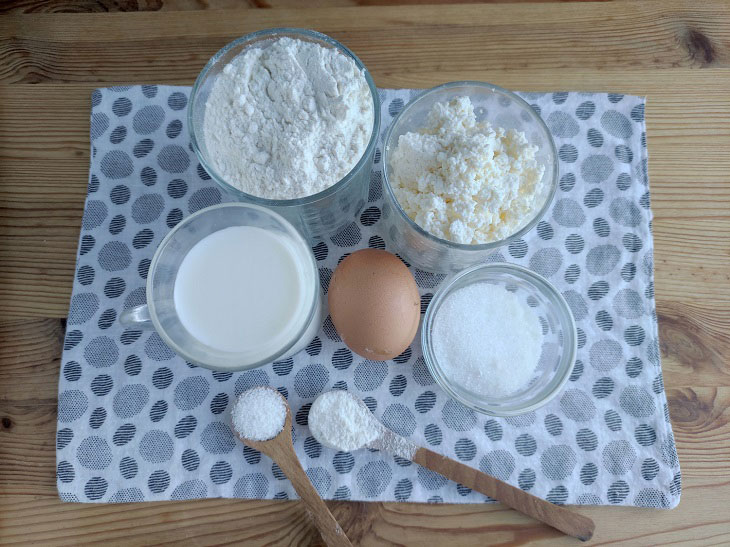 How to cook:
1. Put a pot of water on the fire. For reliability, two food bags are folded into each other. Put cottage cheese in the center.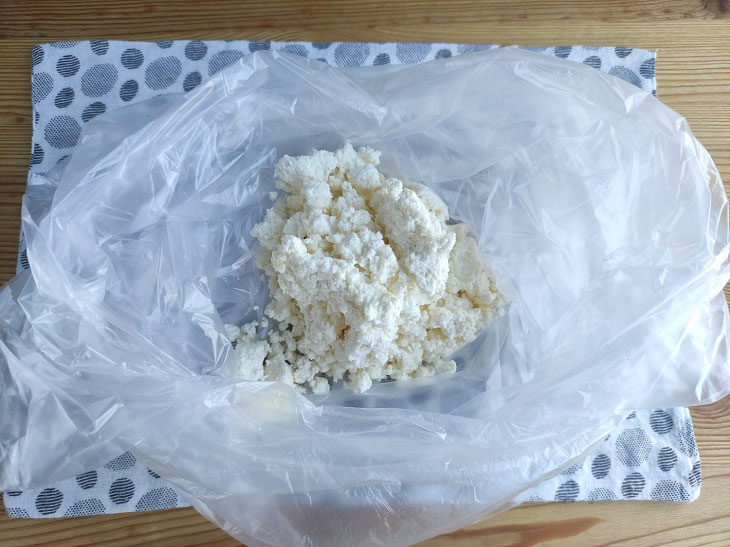 2. Add salt, baking powder, sugar and vanilla sugar.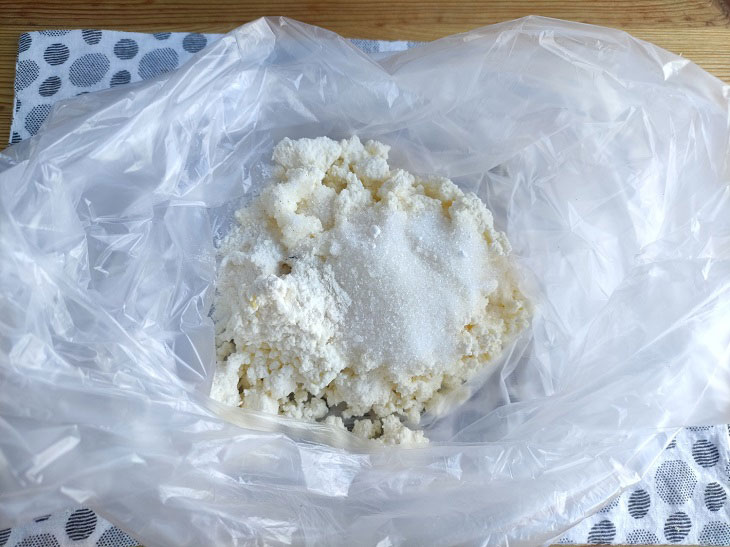 3. Crack an egg.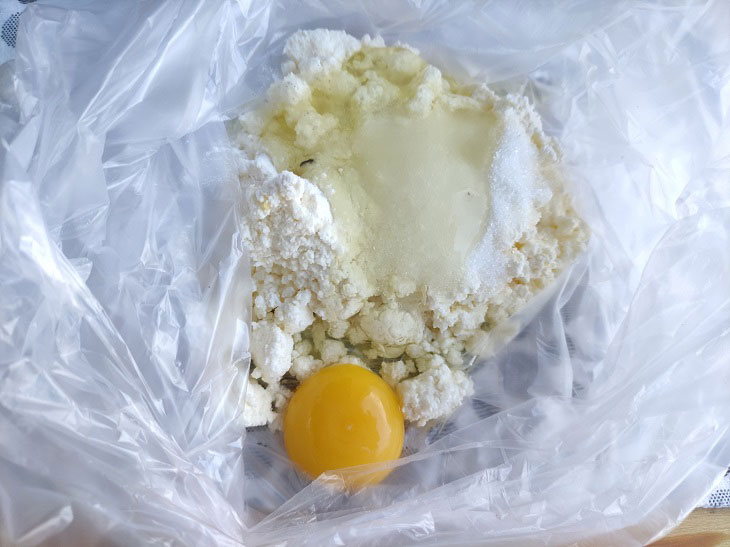 4. Pour in the flour.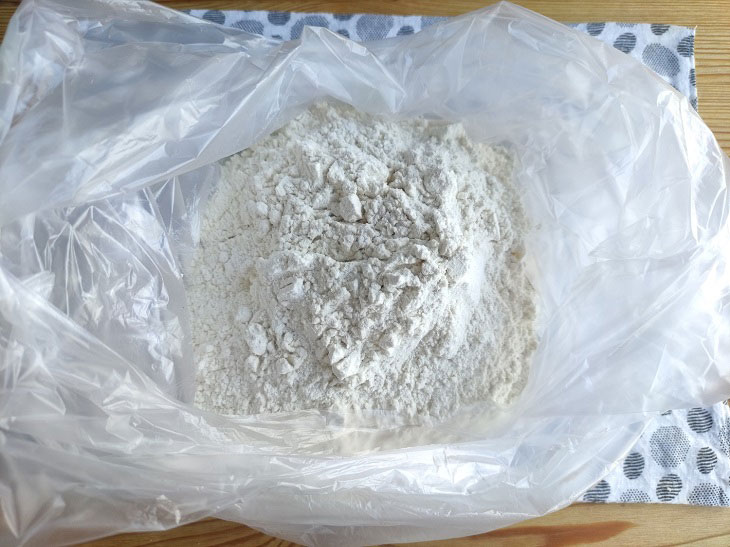 5. Pour in milk.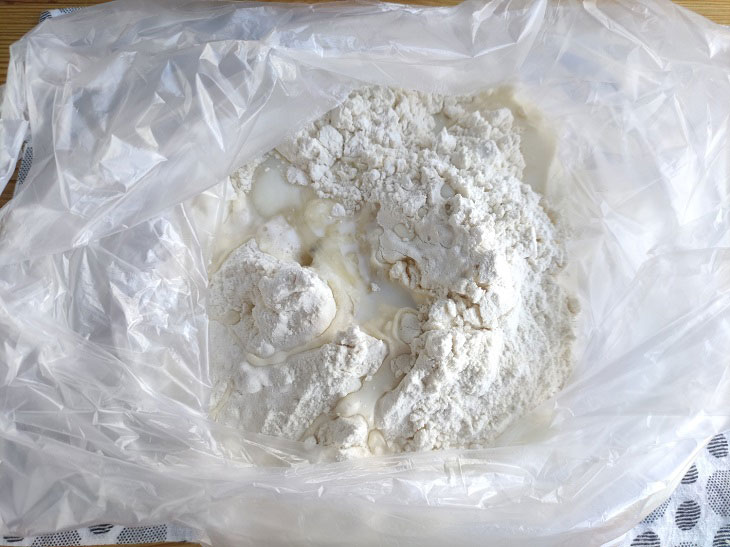 6. Tie the bags and mix the contents, breaking up lumps with your fingers and evenly distributing the contents.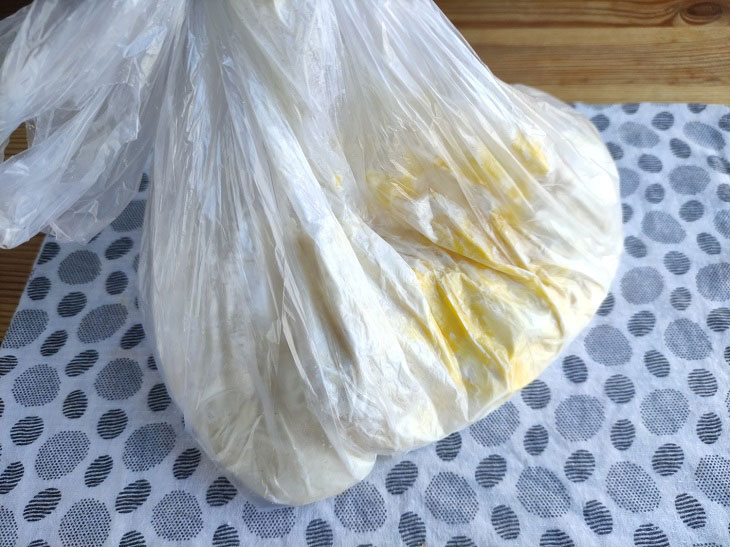 7. Remove one bag, release air from the second bag, tie tightly. Cut off the end of the corner.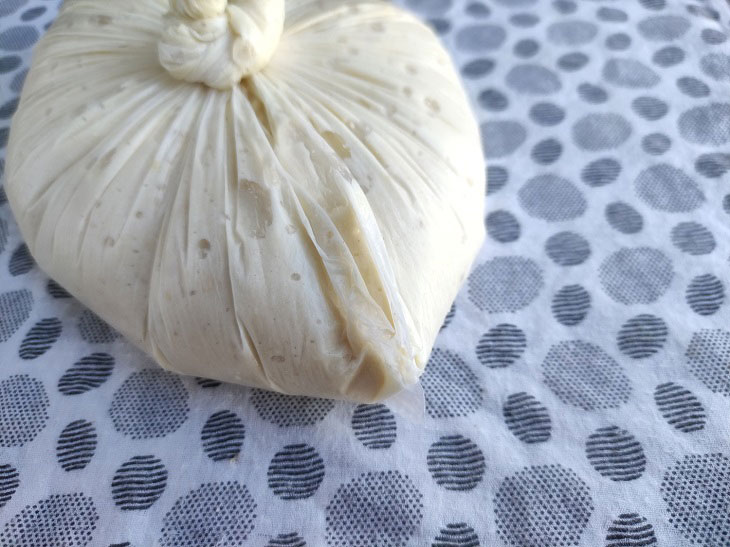 8. Squeeze out small pieces of cottage cheese dough in a circle into boiling salted water. Ready dumplings float. After surfacing, boil the product for about a minute.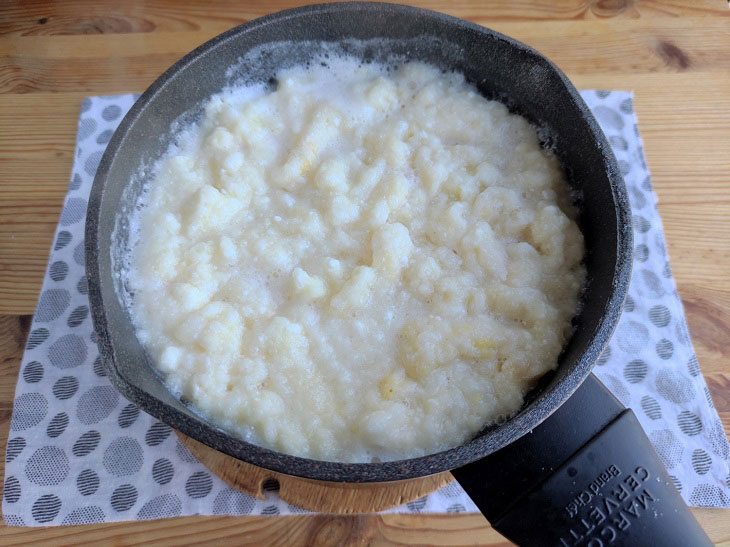 9. Throw lazy dumplings in a colander, shake off. Transfer the products to a deep plate for serving, pour over with chocolate syrup.
The dish turns out delicious, with an unusual size of dumplings. Products resemble curd noodles.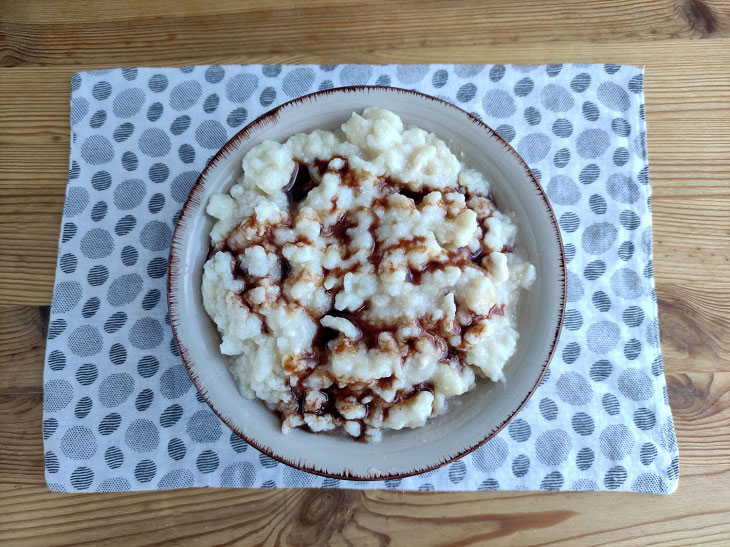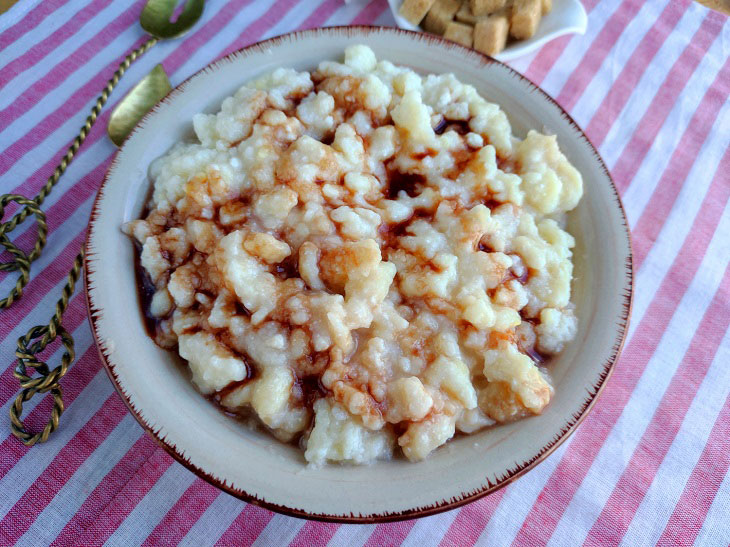 Bon appetit!