We offer to cook bright and tasty beetroot caviar as in kindergar10. Who forgot this recipe, our detailed description will help you with this. Preparing caviar is simple, except that you have to spend time boiling beets. The rest is a matter of a few minutes.
You can't buy such caviar in a store, only when you cook it at home, you will understand that it is delicious like in childhood. Everyone will like beetroot caviar – adults and children. Serve it both warm and as a cold appetizer. Caviar has a pleasant taste, with sourness and a sweetish note. You can make great sandwiches with it. Beetroot caviar is perfect for a lenten menu.
Ingredients:
Beets – 400 g.
Onion – 60 g.
Tomato paste – 1 tbsp. l.
Vegetable oil – 1 tbsp. l.
Lemon juice – 1 tsp
Sugar – 1 pinch.
Salt – to taste.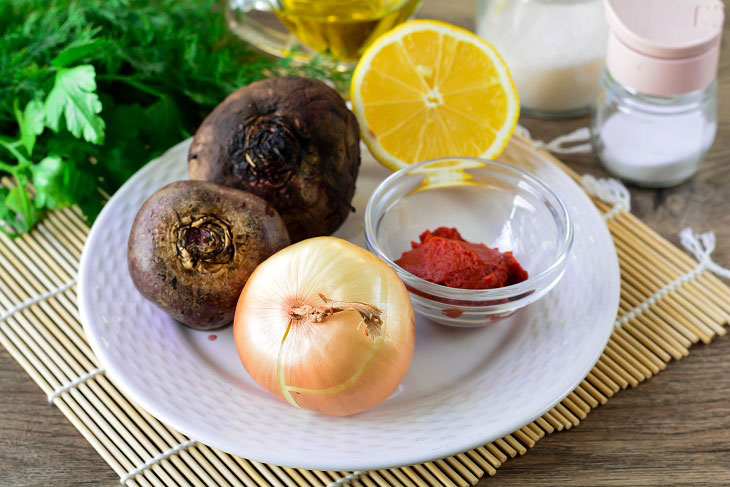 How to cook:
1. Rinse the beetroot well under running cold water, then place in a saucepan. Pour in water to cover the roots and set to boil over high heat. When the water boils, make a small fire and cook the beets for 40-50 minutes until tender.
Root vegetables should be soft when pierced with a knife.
Drain the hot water and let the beets cool completely.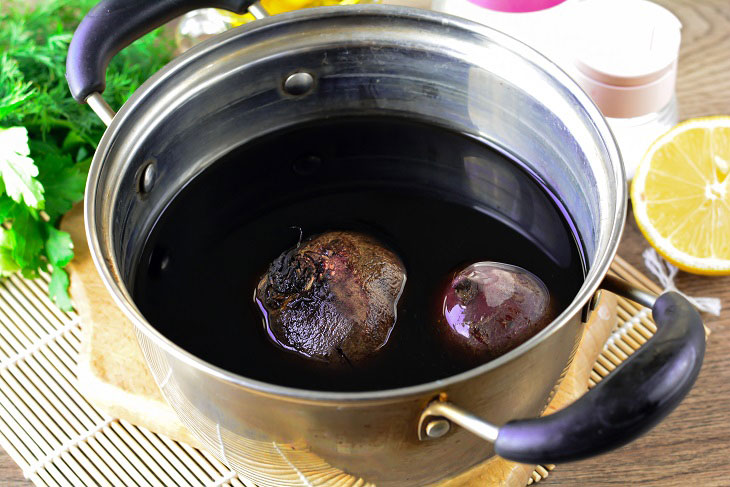 2. Peel the boiled beets, then take a grater and grate the vegetables. Grater use with large holes or smaller.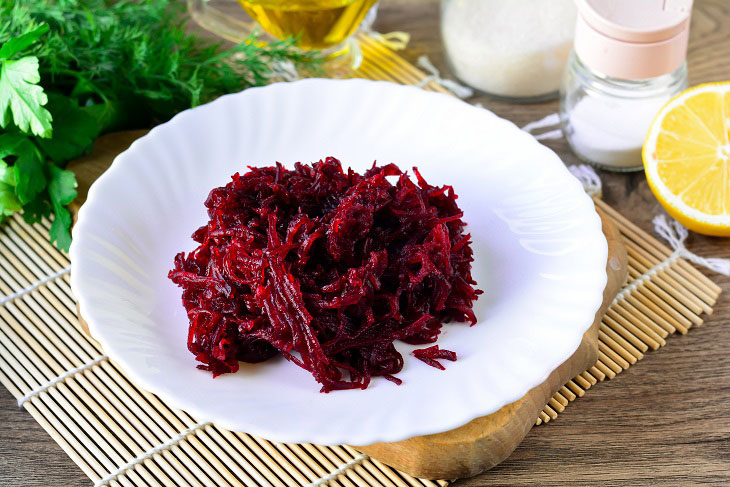 3. Rinse the peeled onion, then cut into small cubes.
With onions, caviar will turn out more juicy and fragrant.
4. Heat a little oil in a frying pan, add the onion, sauté for 2-3 minutes until soft and lightly golden. With such an onion, caviar will become more fragrant.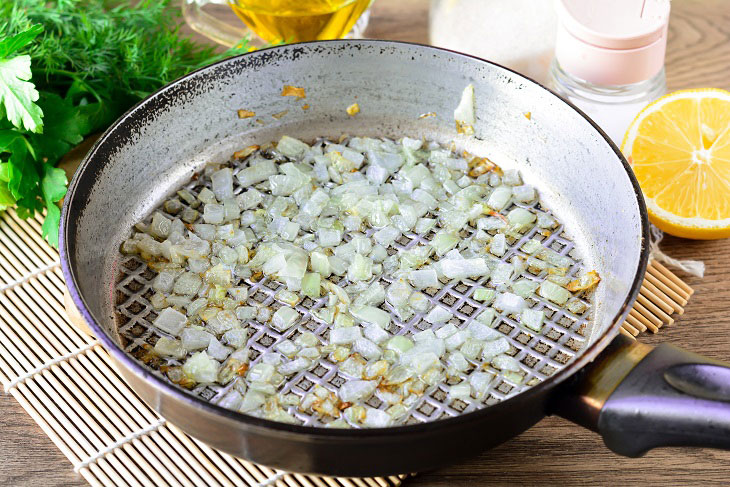 5. Pour the grated beets into the pan and mix with the onions.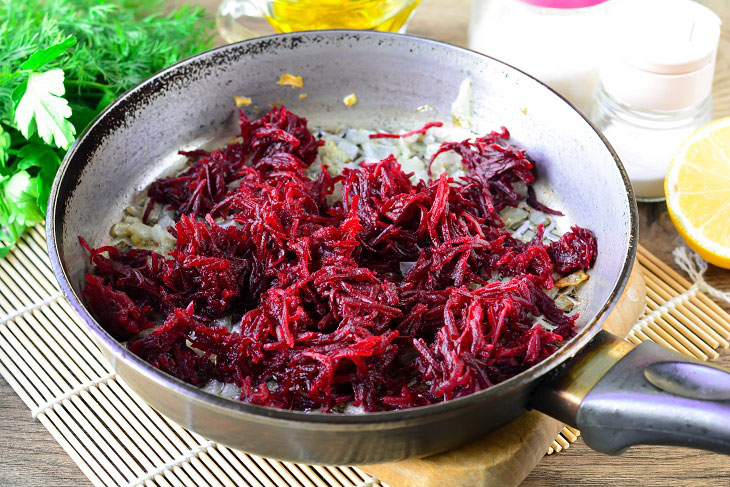 6. Add tomato paste for taste – it will give a slight sourness. Mix caviar with tomato paste, simmer for 3-4 minutes over low heat. Add sugar, salt to taste.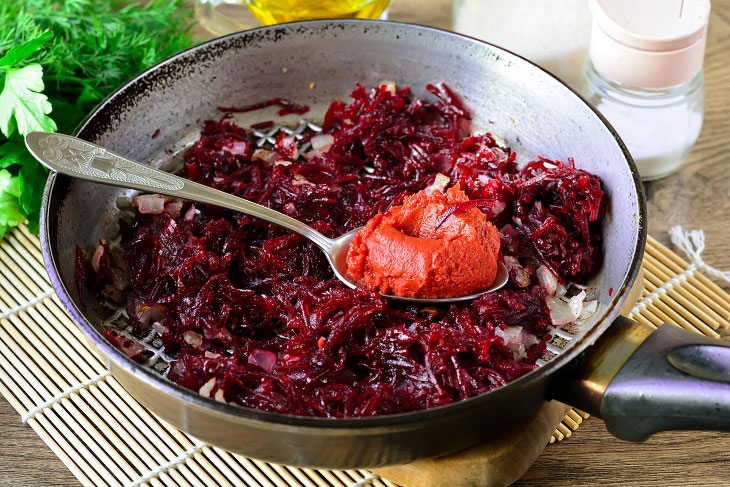 7. Pour the caviar with lemon juice, with it the appetizer will be even tastier – a slight sourness will not hurt here. The taste will be more balanced.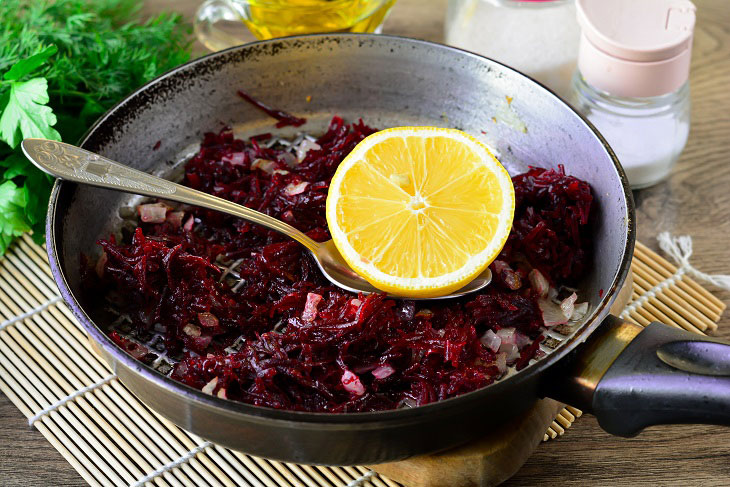 8. Simmer for another minute and you're d1.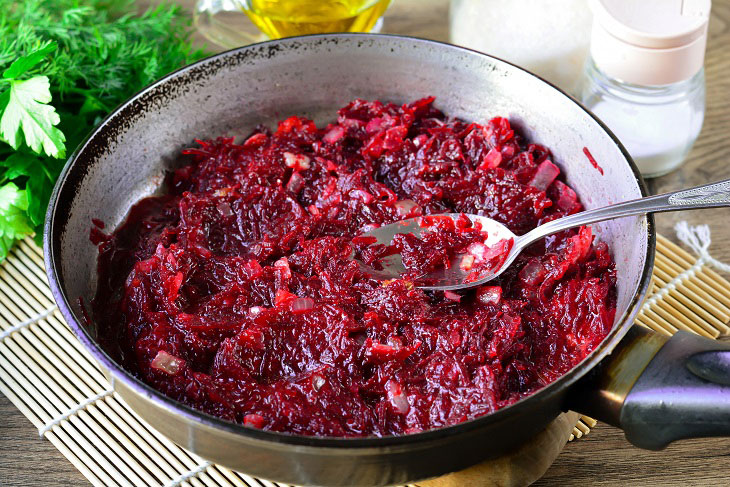 Put the caviar in a serving bowl and place on the table. beetroot also keeps well for a couple of days in the refrigerator.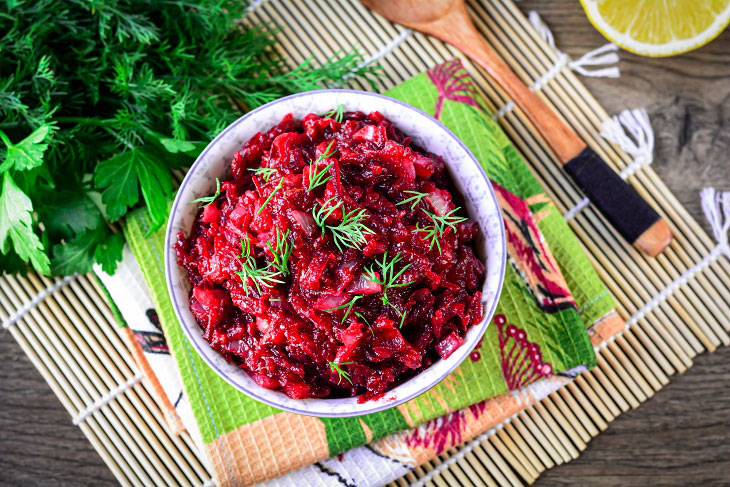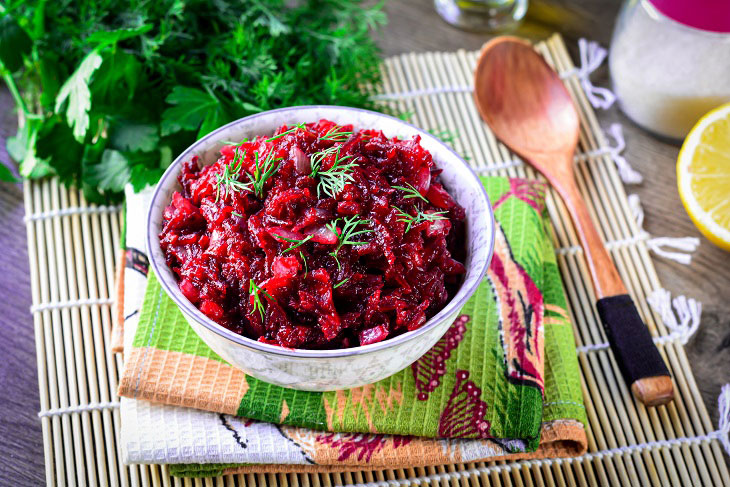 Bon appetit!