Salad "Yellow dandelion" – a spectacular dish for a festive and everyday table. The composition includes affordable and budgetary products from the category "always at hand", any housewife will cope with cooking. But over the design you have to "conjure" a little (but it's worth it).
For the recipe, you can use boiled or canned corn. When choosing eggs, give preference to a farm or home product. Fresh cucumber in the recipe can be replaced with a pickled counterpart. For dressing, take fat mayonnaise or a mix of mustard and sour cream. Taking the recipe as a basis, you can improvise with the composition – add cubes of ham, boiled meat or crab sticks, and each time you get new tastes according to the same recipe. Eggs can be boiled and cooled the day before preparing the salad.
Ingredients:
Eggs – 6 pcs.
Turmeric – 1 g.
Paprika – 1 g.
Cheese – 150 g.
Corn – 150 g.
Mayonnaise – 70 g.
Fresh cucumber – 130 g.
Greens (parsley, basil) – 2 g.
Salt, pepper – to taste.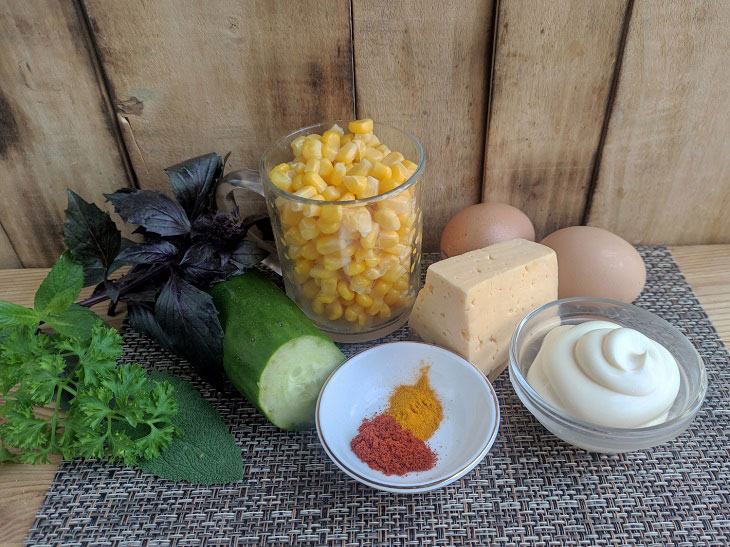 How to cook:
1. Grind the cheese with a fine grater. Set aside some of the cheese mass for decoration.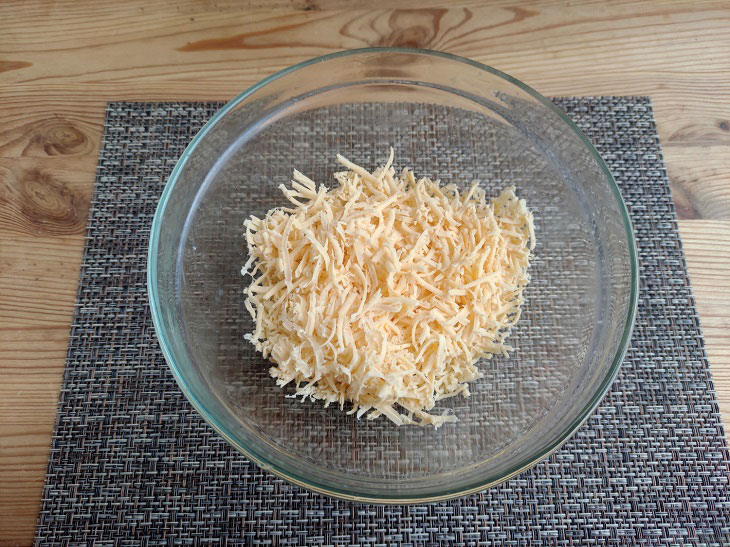 2. Remove peel from cucumber. Cut the vegetable into small cubes or sticks. Squeeze excess juice lightly and place in a salad bowl.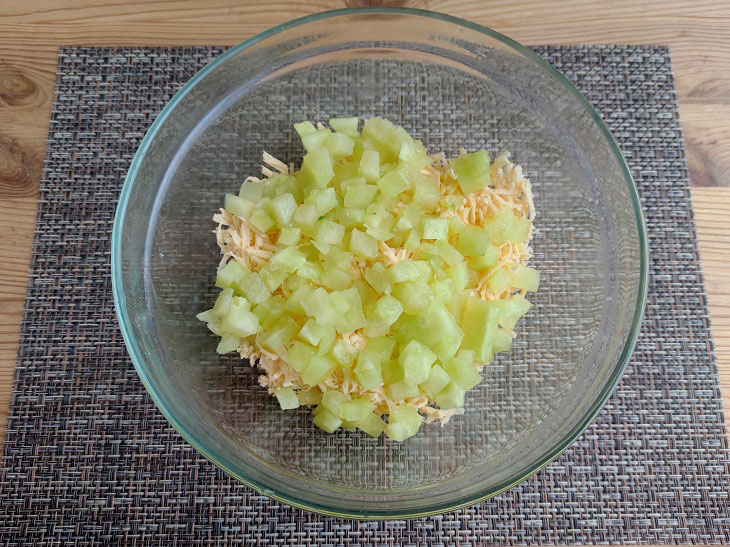 3. Drain the canned corn into a sieve and place in a bowl.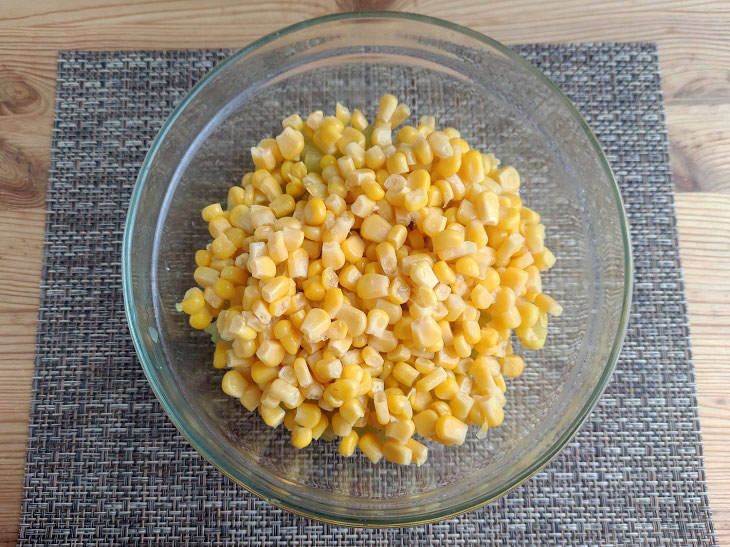 4. Boil the eggs for 8 minutes and remove the shells. Set aside two yolks for decoration (whites are not needed). Chop four eggs with a knife or grate on a coarse grater.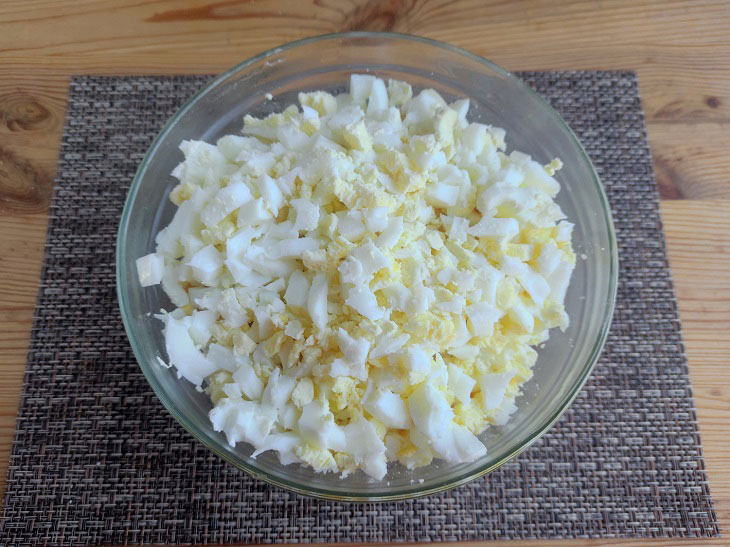 5. Grind the greens and add to the rest of the ingredients.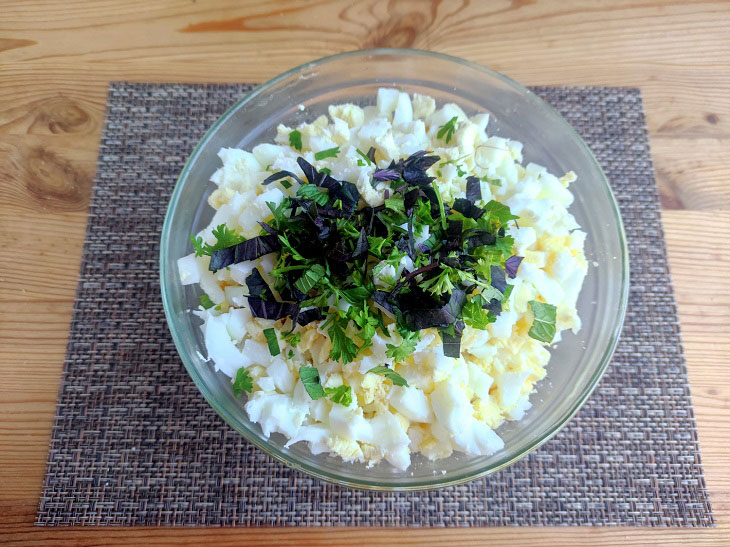 6. Pour salt and pepper, add mayonnaise and mix the salad. Leave the dish for 12 minutes to feed.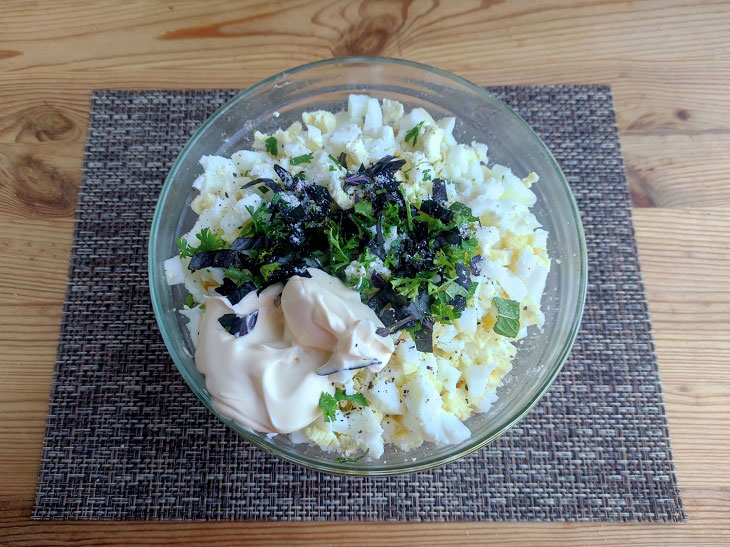 7. Grind the yolks with turmeric and paprika.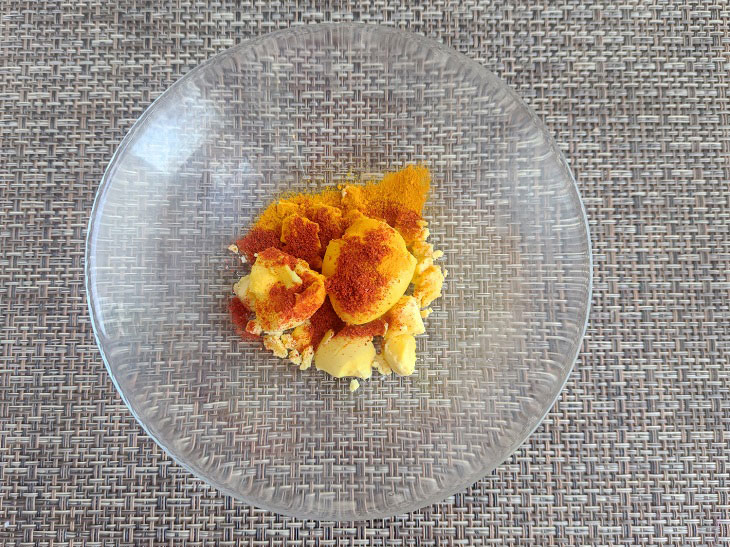 8. Put the salad on a plate for serving, give the shape of a sphere.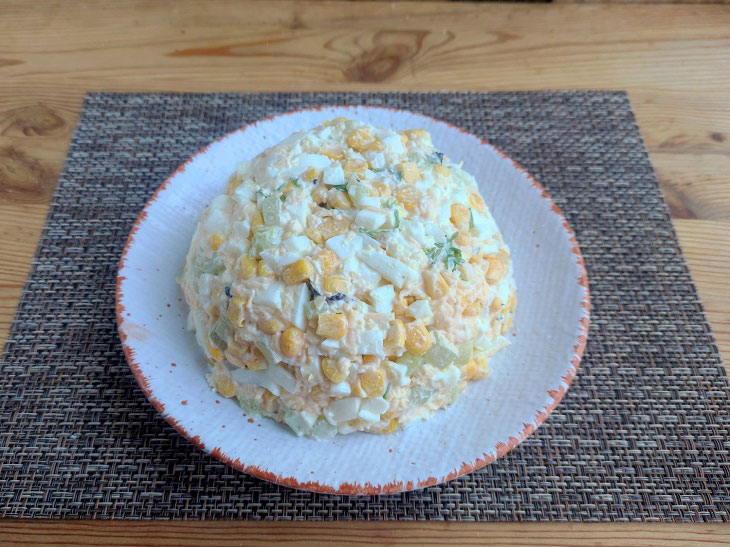 9. Sprinkle the salad with reserved cheese, lay the crumbled yolk on top, make a rim of mayonnaise. Decorate the salad with parsley.
Salad yellow dandelion looks unusual, original and resembles a flower. The dish has a pleasant taste and delicate texture. You can complement the serving with fresh bread or serve a salad as a side dish. Store the dish in the refrigerator in a closed jar for up to three days.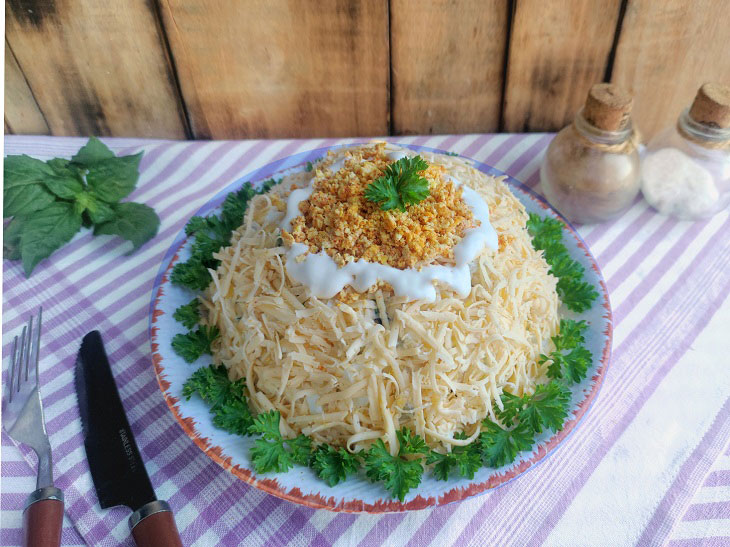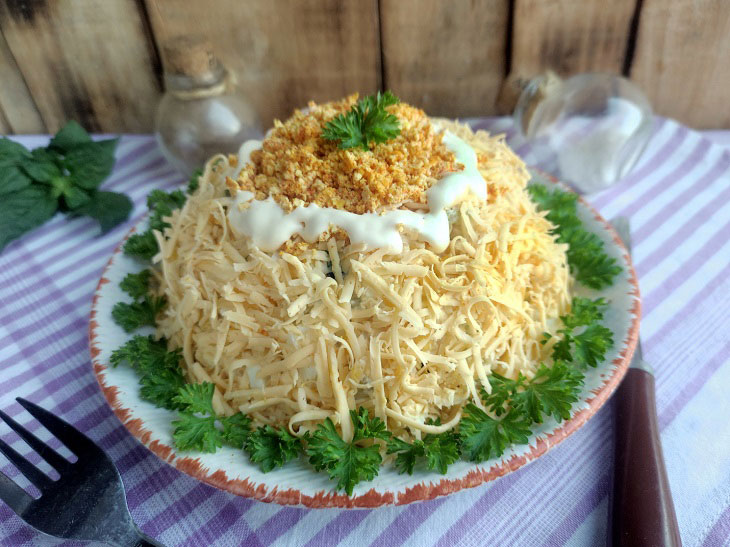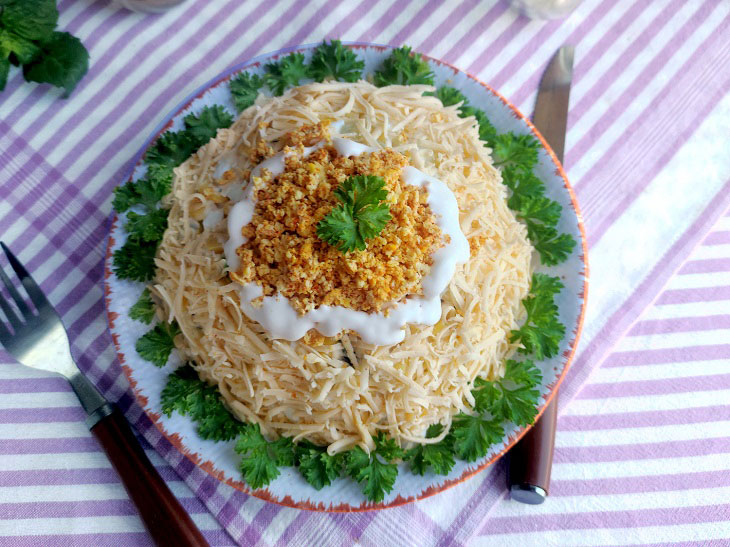 Bon appetit!