Beetroot balls with herring are a very beautiful and original appetizer that will look beautiful and appetizing on the festive table. In order to prepare such beautiful balls, you need to boil the beets in advance. Herring is best used purchased salted. However, instead of herring, you can use nuts, dried apricots, prunes, pieces of meat. In general, such original balls can be made with absolutely any filling and please every guest, knowing his taste preferences at least a little.
It is best to serve beetroot balls on a white dish, so they will look more festive. Parsley leaves are best laid out on the side of the plate. You can replace parsley with lettuce or any other greens, but be sure to use it, as this way the appetizer will look more festive and beautiful.
Ingredients:
Beets (large) – 1 pc.
Potatoes – 2 pcs.
Salt – 1 pinch.
Mayonnaise – 1 tbsp. l.
Herring – 100 g.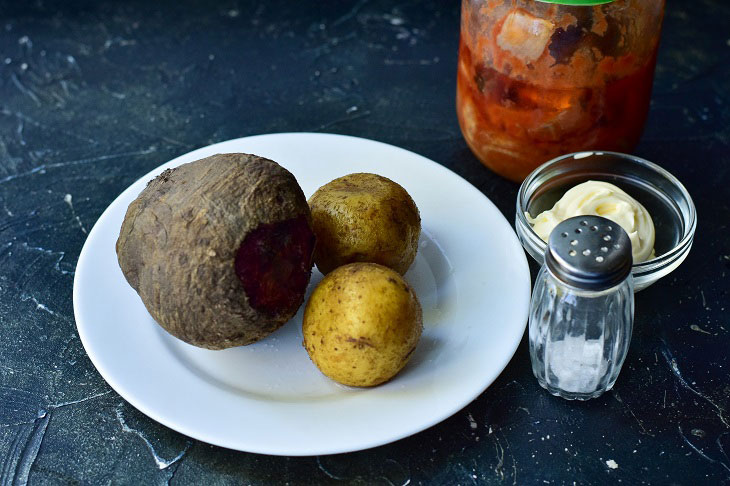 How to cook:
1. Boil potatoes first. To do this, put it in a saucepan, pour water, add 1 teaspoon of salt. Bring the water to a boil, then reduce the heat and simmer the vegetable for 20 minutes.
Bake beets in the oven for 1.5 hours (temperature – 180 degrees), as they are large in size. Small fruits should be baked for 1 hour.
Peel all vegetables. Grate beets and potatoes on a fine grater.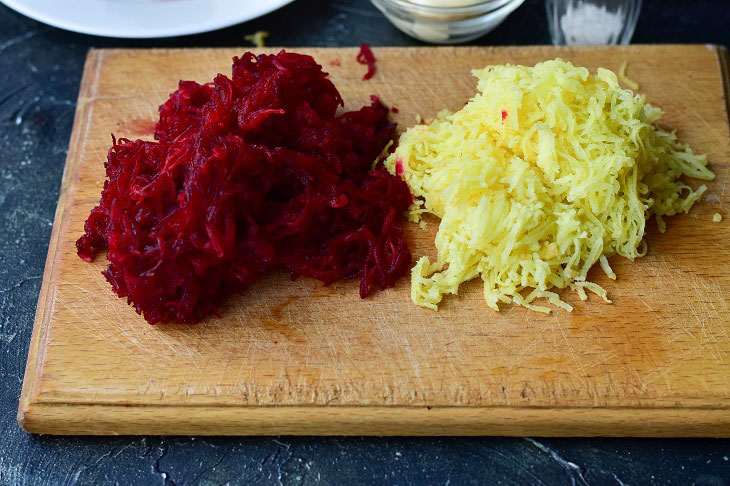 2. Put grated vegetables in a deep bowl. Add mayonnaise, salt.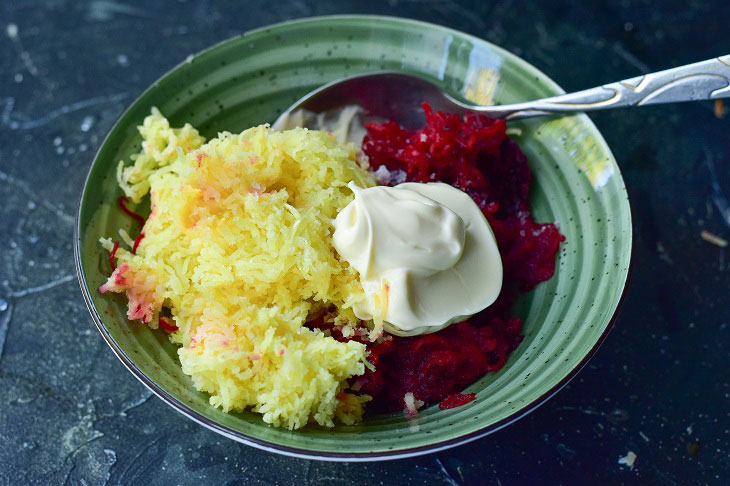 3. Mix well with a tablespoon.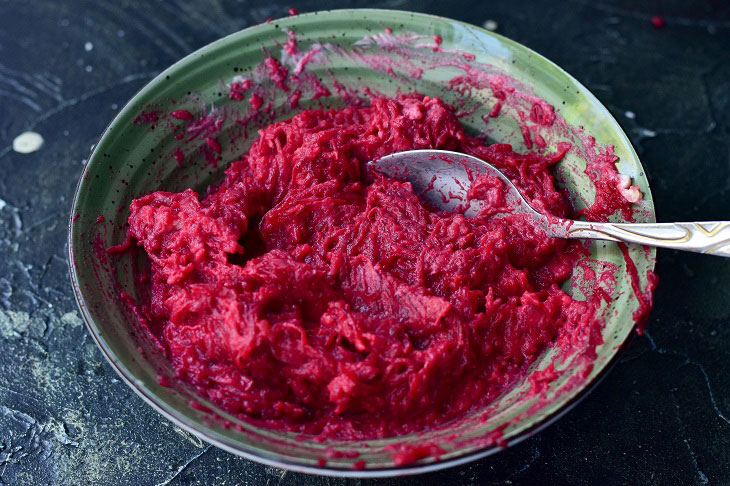 4. Cut the herring into small pieces.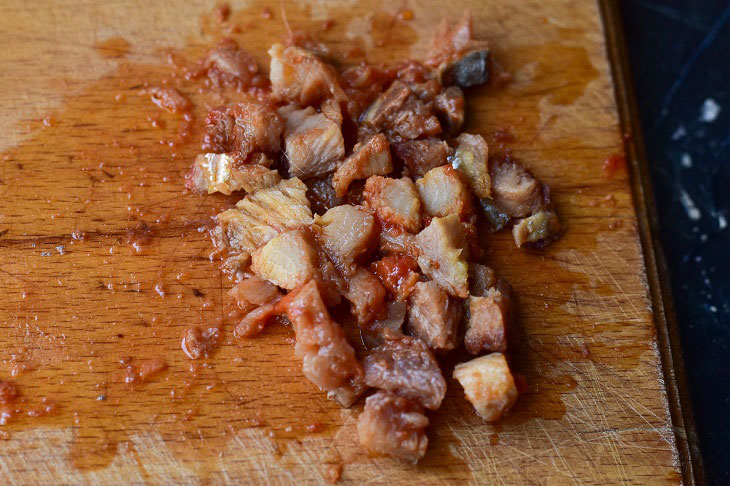 5. Submit 1 tbsp. a spoonful of beet-potato mass on the board. Put a few pieces of herring in the center.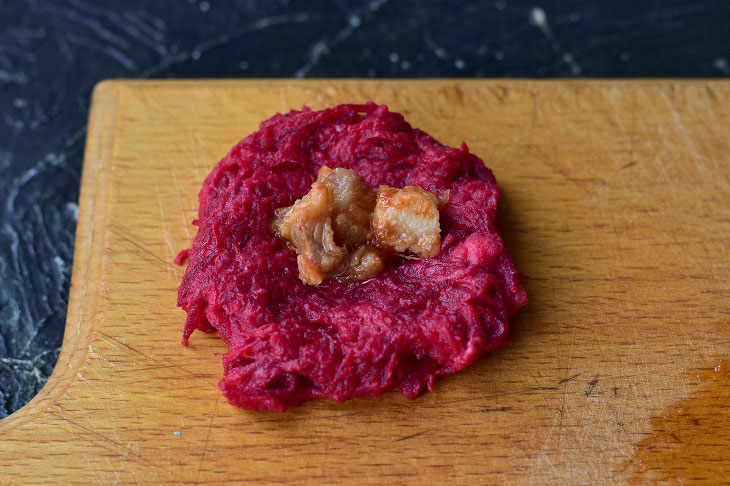 6. Form a ball so that the herring is inside.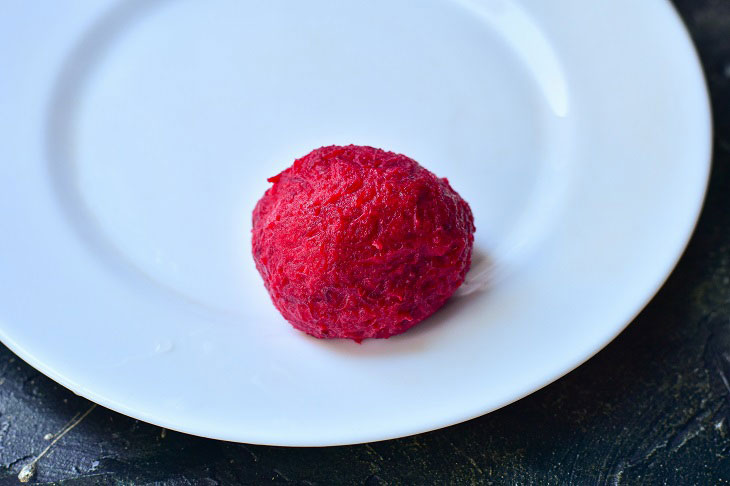 7. Put the balls on a white dish. Garnish with parsley leaves or any other greens.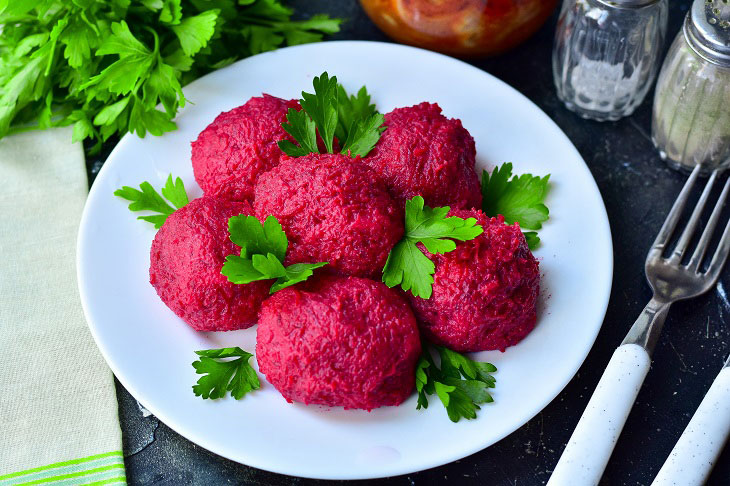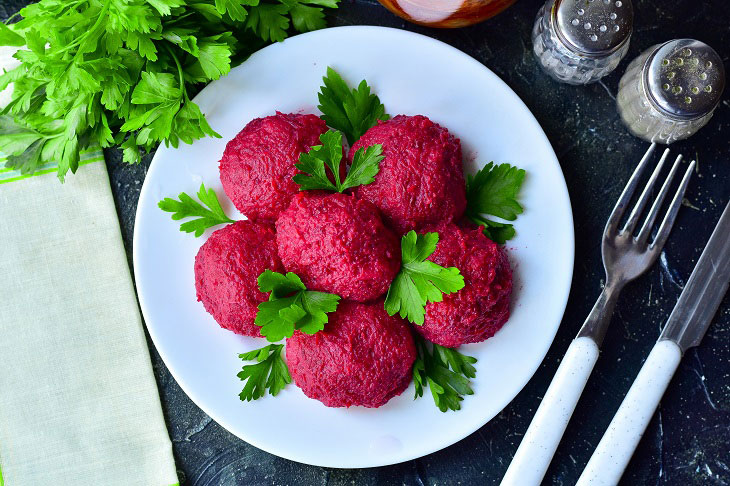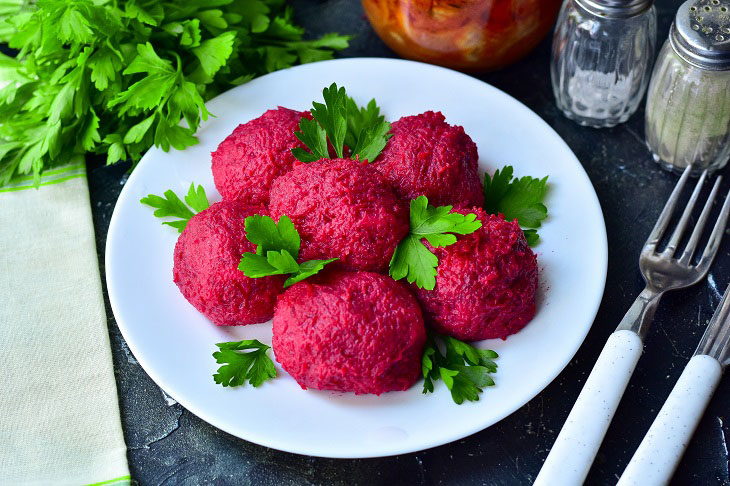 Enjoy your meal!