Vegetable dishes are not so often present in our diet, so sometimes you want to serve something healthy and easy to prepare to the table. We offer you a recipe for beets. From such a root crop you can cook an unusual salad or a savory snack. This vegetable is rich in vitamins and minerals, has a rich taste and color. Thanks to the burgundy color, beets instantly attract attention and increase appetite. Therefore, beetroot dishes somehow end up in the center of the table, they are so bright.
Today we offer you to cook a very tasty beetroot caviar, which is quickly fried in a pan. This dish can be served on its own or spread on bread. Beetroot caviar will be delicious immediately after cooking, as well as the next day. Taking it out of the fridge, you can have a quick snack and replenish your energy after a hard day's work.
Ingredients:
Beets – 200 g.
Carrot – 70 g.
Onion – 70 g.
Tomato paste – 40 g.
Vegetable oil – 40 g.
Sugar – 1 pinch.
Salt, black pepper – to taste.
Some water.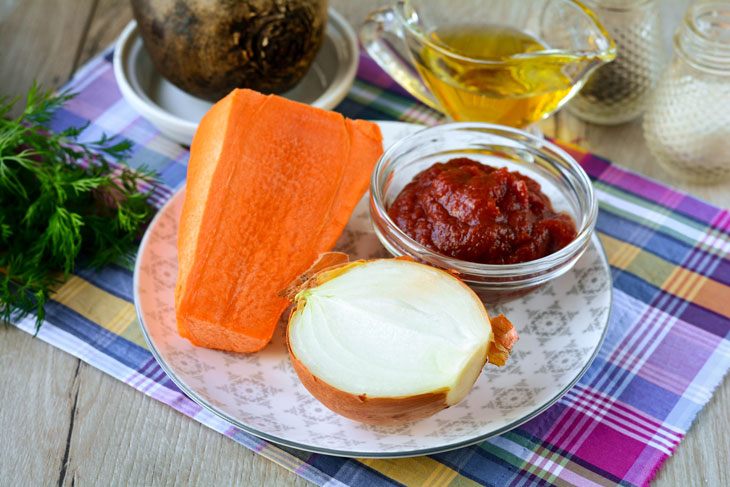 How to cook:
1. Wash the beets, boil in a saucepan with water until tender. It is cooked for about 40 minutes, so we advise you to boil it in advance, so the preparation of caviar will be much faster.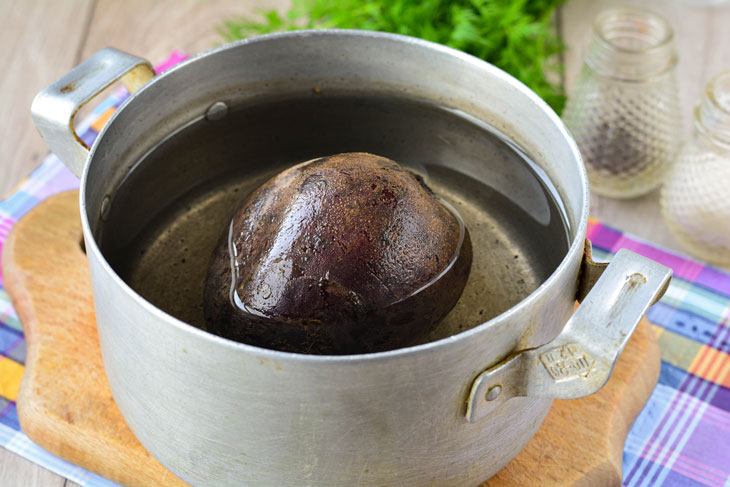 2. Peel and grate the boiled beets.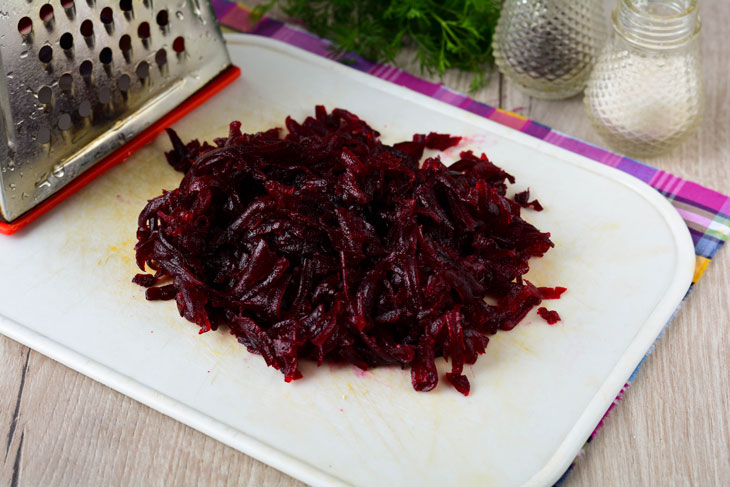 3. Peel and grate the carrots also on a coarse grater. Carrots go great with beets.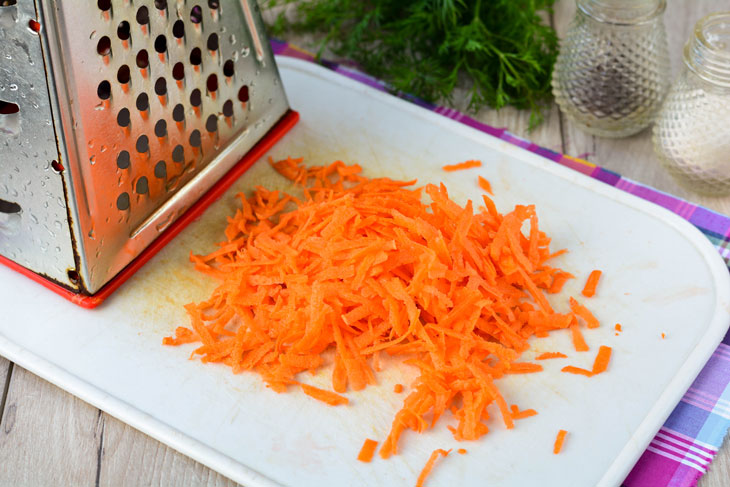 4. Peel and rinse onions, cut into small cubes for caviar.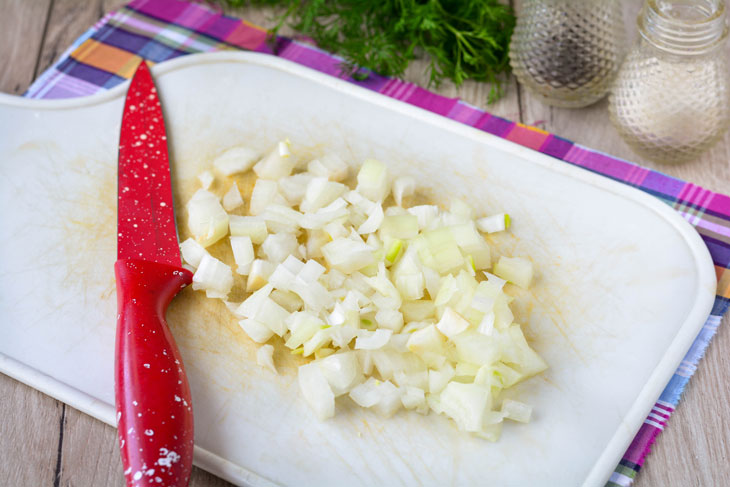 5. Pour oil into a frying pan, heat over medium heat, put onions and carrots and sauté for a couple of minutes until soft.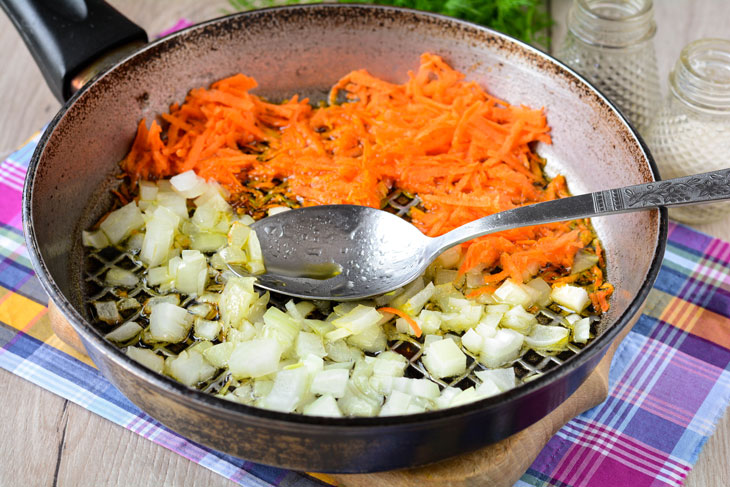 6. Then put the grated beets into the pan, mix, add a little sugar, salt and black pepper. Caviar will turn out more tasty and fragrant. Saute vegetables together for a couple more minutes.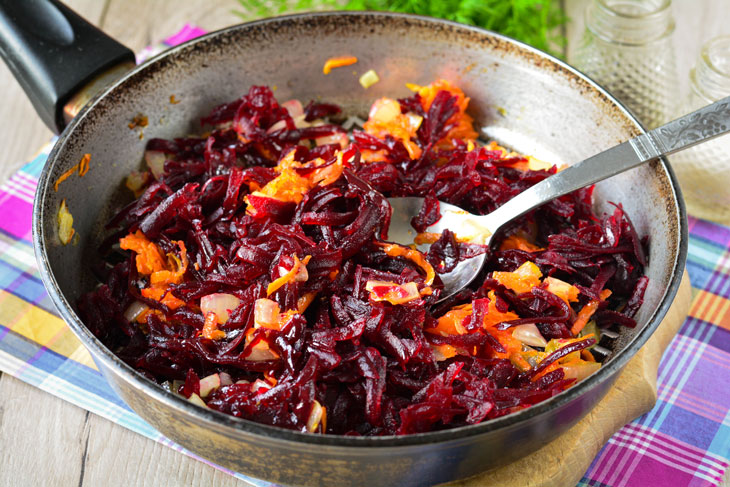 7. Add tomato paste. If the sauce is thick, add some water (literally 1-1.5 tablespoons) and mix.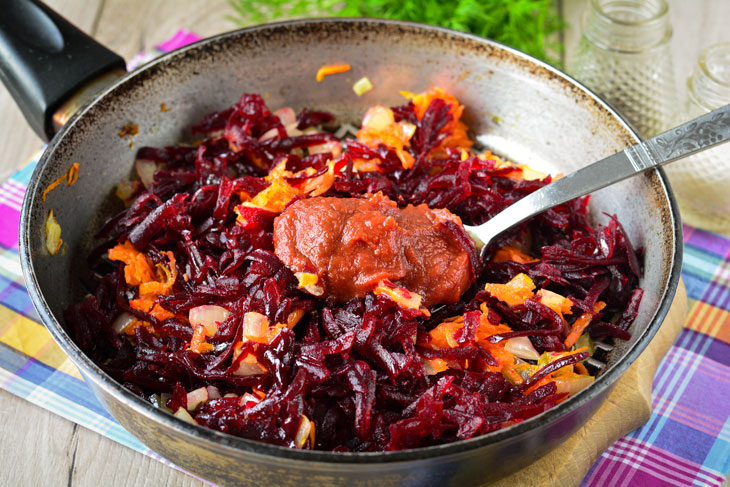 8. Simmer caviar over low heat for 5-7 minutes and you're d1. Let cool.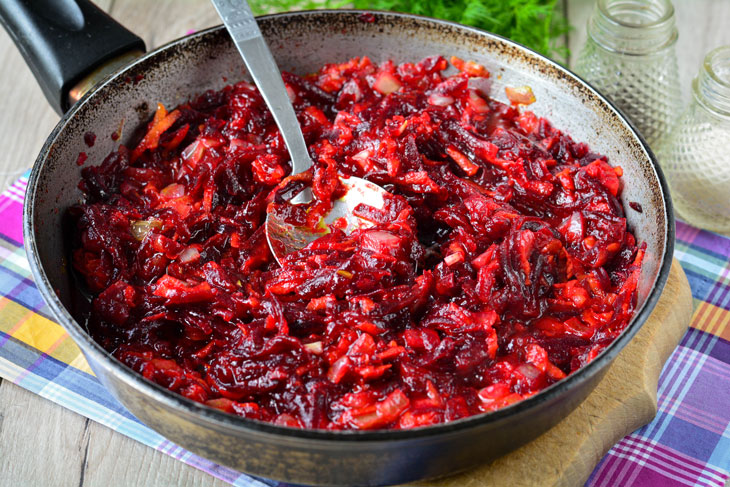 9. You can serve beet caviar immediately after cooking, while it is warm, or leave it in the refrigerator for a couple of hours until it cools completely.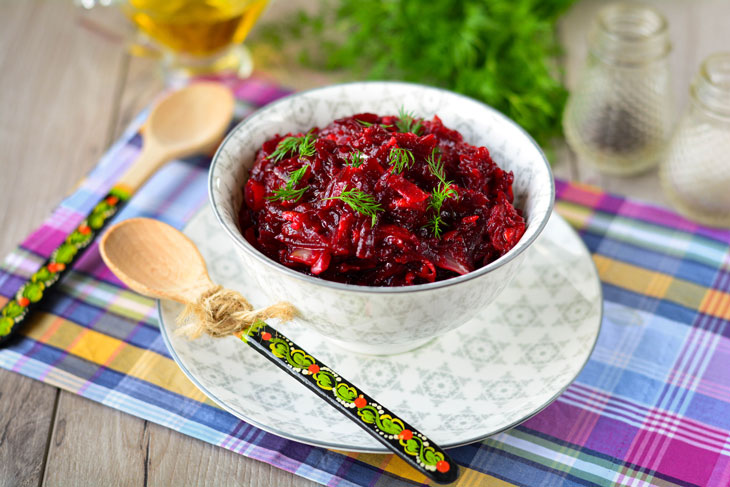 Enjoy your meal!