A great dinner option for the whole family. Hearty potatoes with meat filling, flavored with juicy onions and fragrant spices, and melted golden cheese on top. Are you salivating yet? Potato casserole is a wonderful dish in all respects, it is especially nice that the list of products is short and quite familiar. You can diversify a simple recipe with the help of tomatoes – place it on a layer of minced meat, then your dish will become as juicy as possible.
Ingredients:
Potato – 200 g.
Minced meat – 100 g.
Cheese Russian – 50 g.
Half an onion – 40 g.
Chicken egg – 1 pc.
Sour cream – 2 l.
Spices and salt – to taste.
Vegetable oil – for lubrication.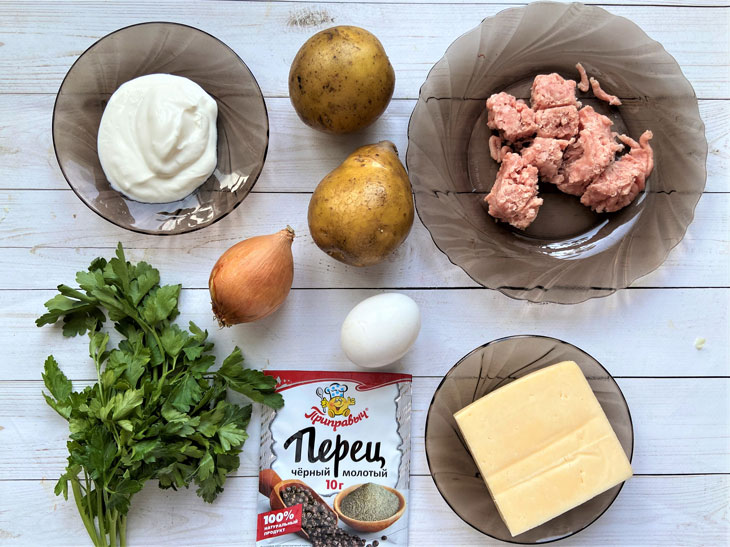 How to cook:
1. Peel and grate potato tubers with a coarse grater. Since potatoes release juice after rubbing, the potatoes should be squeezed and then transferred to a plate.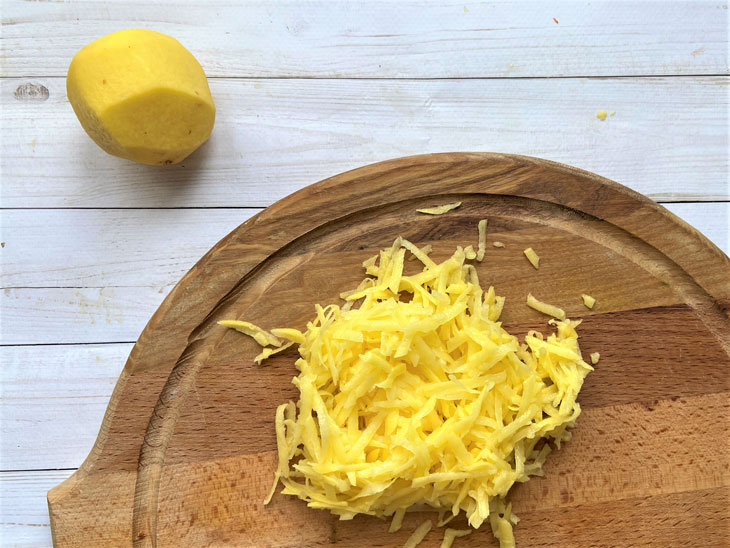 2. Add a little vegetable oil to the baking dish and spread it well on the surface of the form. You can, as in our case, use portioned forms – they are very convenient to serve to guests.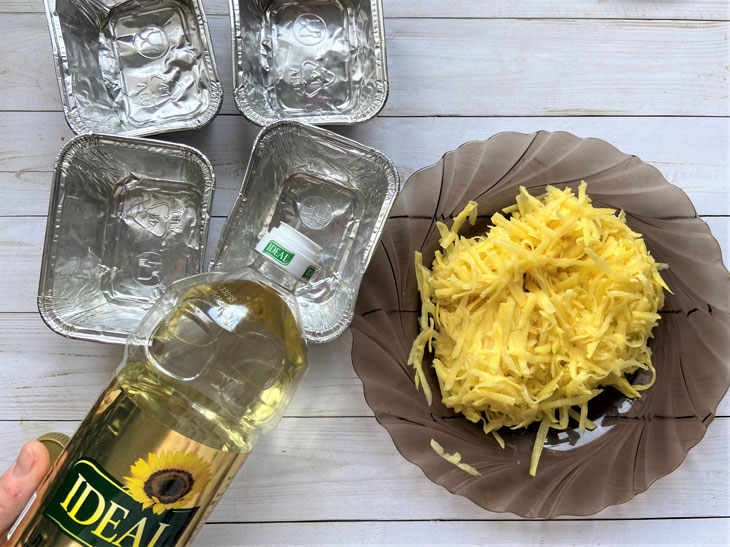 3. Divide the grated potatoes into two parts, one of which is placed on the bottom of the mold. Press lightly and season with salt.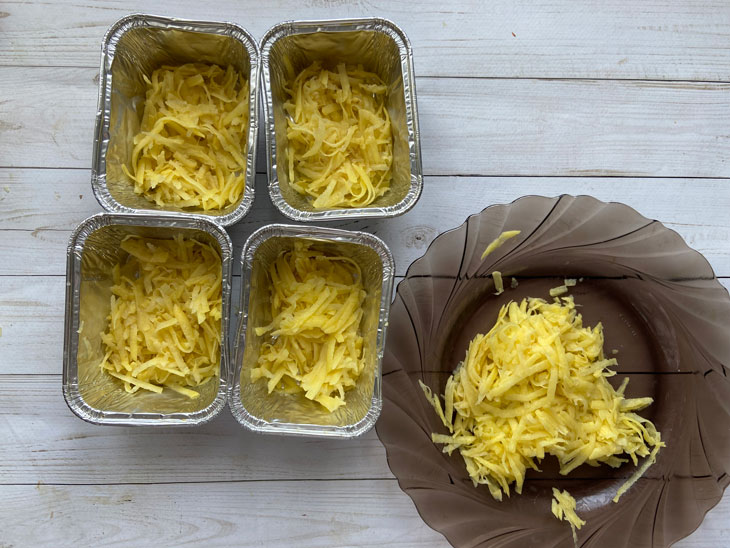 4. Any minced meat is suitable, in our case we chose minced meat from turkey fillet.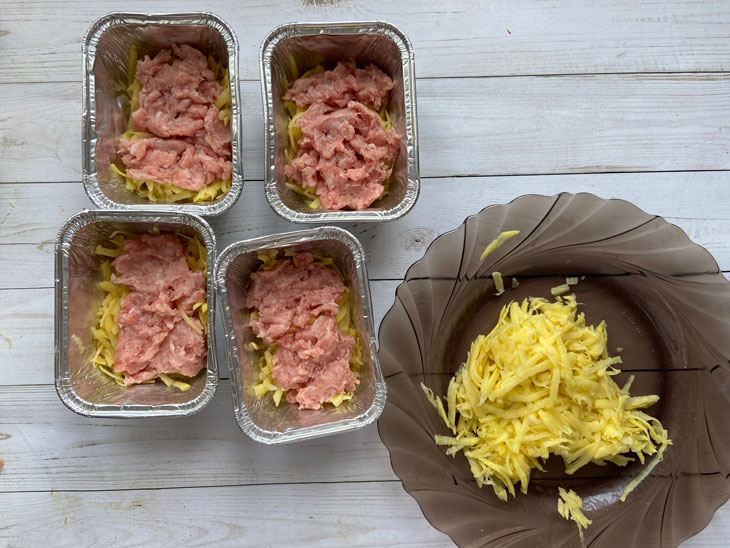 5. The minced meat should also be seasoned with salt and a little black pepper.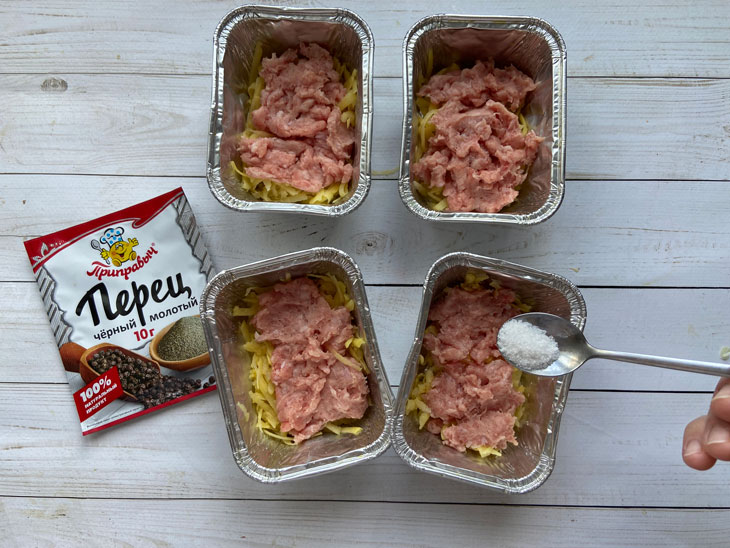 6. Chop the turnip bulb and put it on top of the minced meat.
A great option to replace onions with chopped green onions, so if you have such an ingredient, be sure to add it.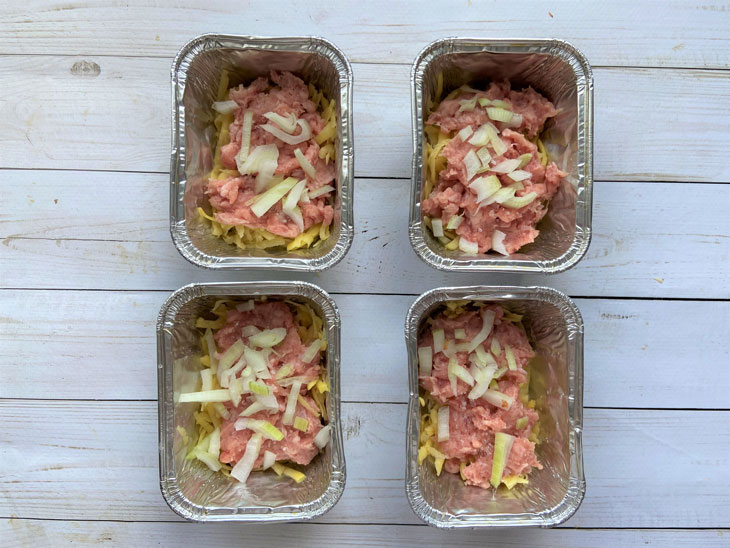 7. To the second part of the grated potato, beat in the chicken egg and mix. If you have quail eggs, then you can drive them into the amount of three pieces.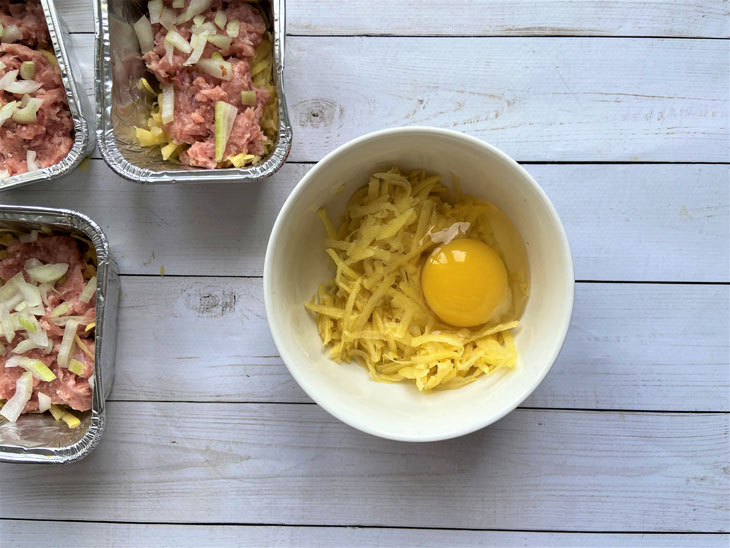 8. Be sure to choose a hard cheese, the name does not matter. Grate cheese on the fine side of the grater and mix with potatoes and egg. You can also add sour cream, it will give the dish a creamy taste.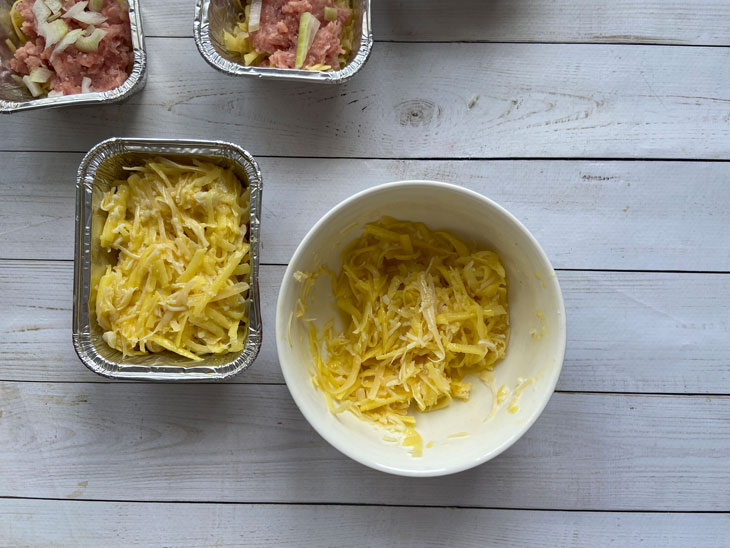 9. Add the spices to the bowl, then carefully spoon the mixture over the minced meat into a baking dish.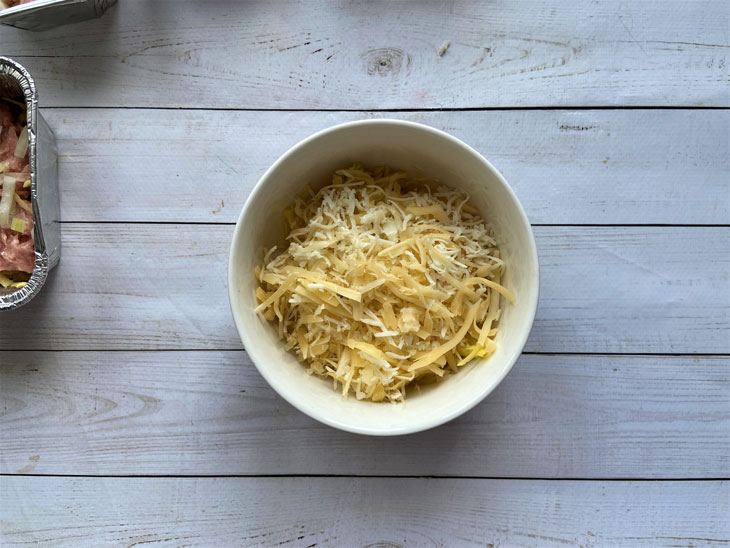 10. The dish should be baked for about twenty minutes. During this time, the ingredients will have time to cook, and a beautiful golden crust will appear on top.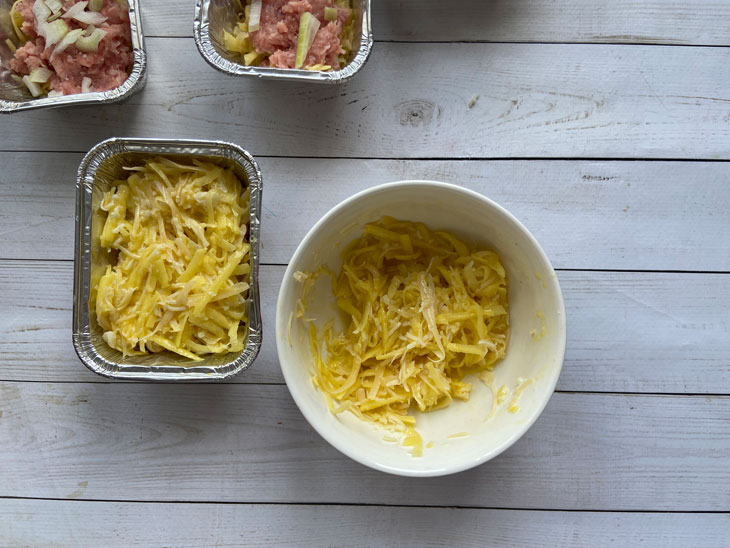 Best served hot, garnished with a sprig of greens and tomato slices.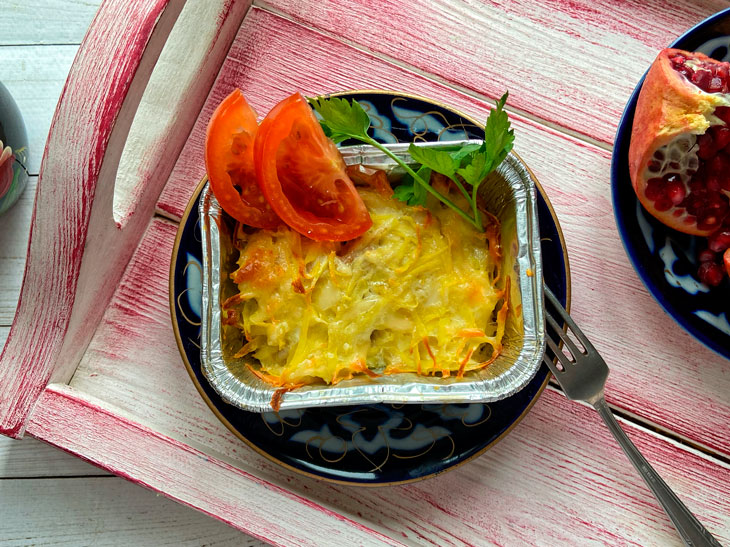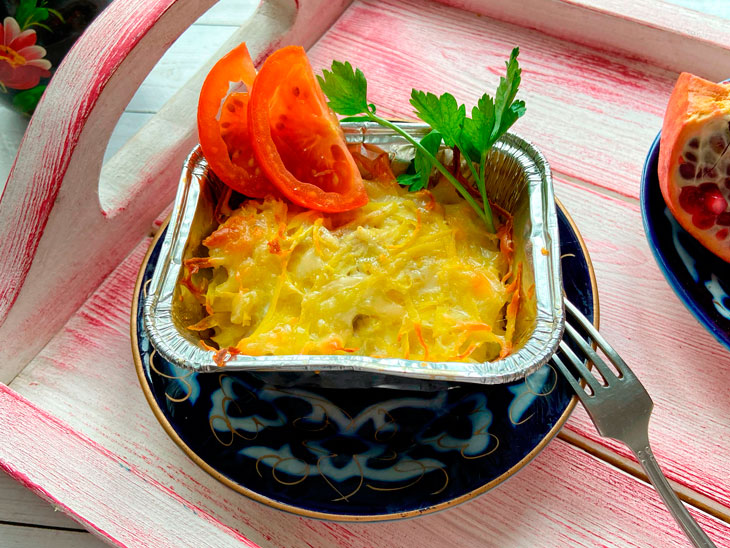 Bon appetit!