Bell peppers stuffed with minced chicken can be prepared at any time of the year, as one of the main ingredients is available all year round. Unless the price may be slightly higher in the off-season. You can also try to find frozen bell peppers or use homemade freezing if available. The taste of the meat filling will turn out to be very bright, with a characteristic note.
Ingredients:
Bulgarian pepper – 4-5 pcs.
Boiled rice – 5 tbsp. l.
Fillet mince – 370 g.
Tomato paste – 1.5 tbsp. l.
Sour cream – 1.5 tbsp. l.
Chicken egg – 1 pc.
Salt – 1/3 tsp
Spices – 1/5 tsp
Bulb (large) – 1 pc.
Oil for frying – 1 tbsp. l.
Bay leaf – 2 pcs.
Cooking time: 70 minutes. Servings Per Container: 5.
Cooking:
1. Peel the turnip, wash and chop. Then fry in refined oil until caramelized (5 minutes over low heat).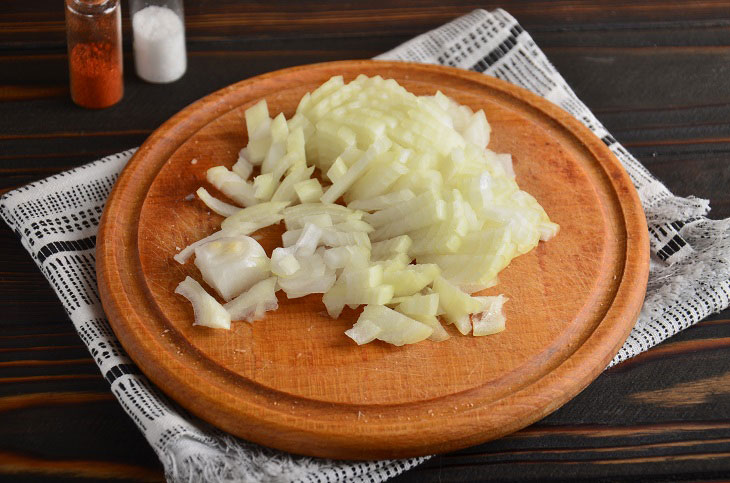 2. In a bowl with chilled chicken (sirloin) minced meat, put long cooked rice in advance.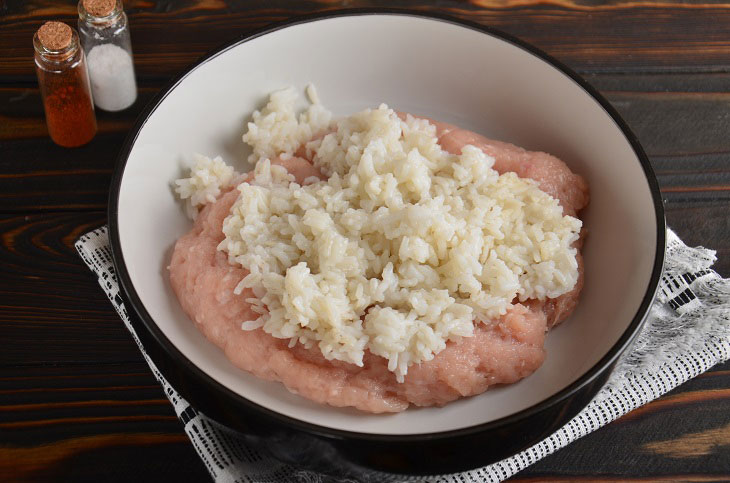 3. Next, beat a fresh large chicken egg into a bowl.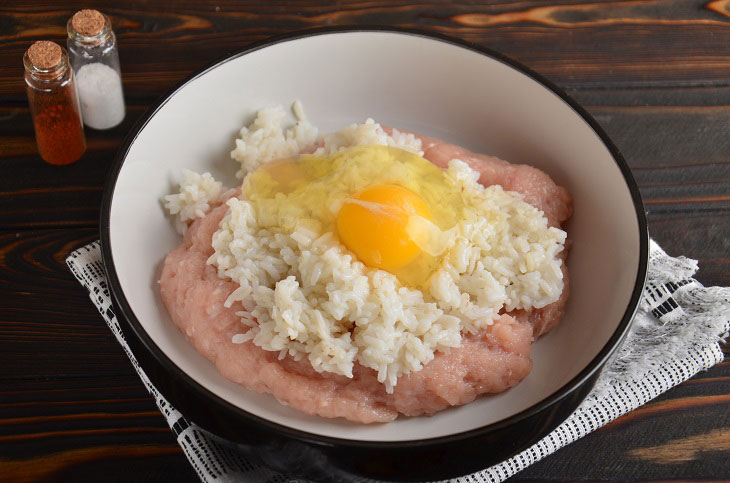 4. Salt the pepper filling and add spices to taste.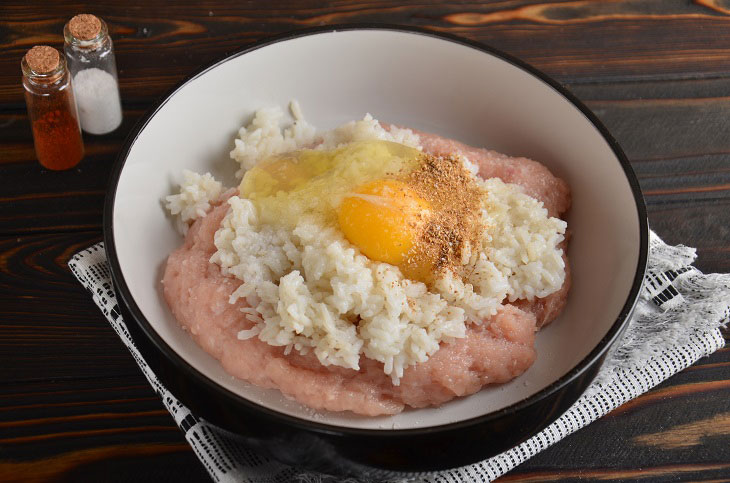 5. Put most of the fragrant fried onions in a bowl.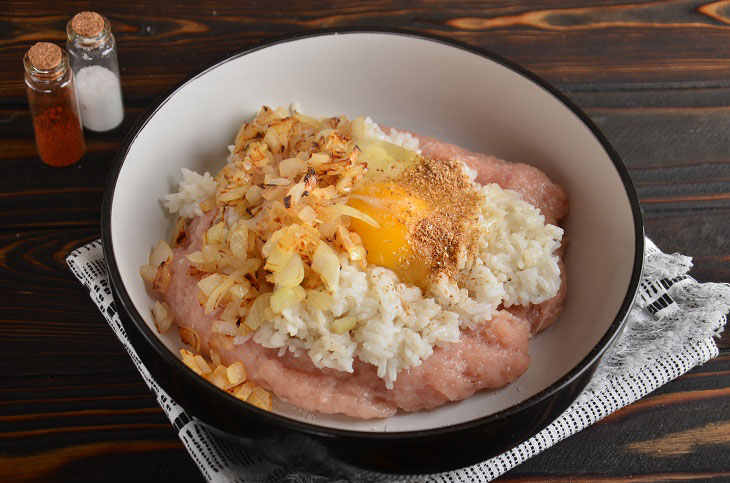 6. Mix everything thoroughly with a large spoon – the pepper filling is ready.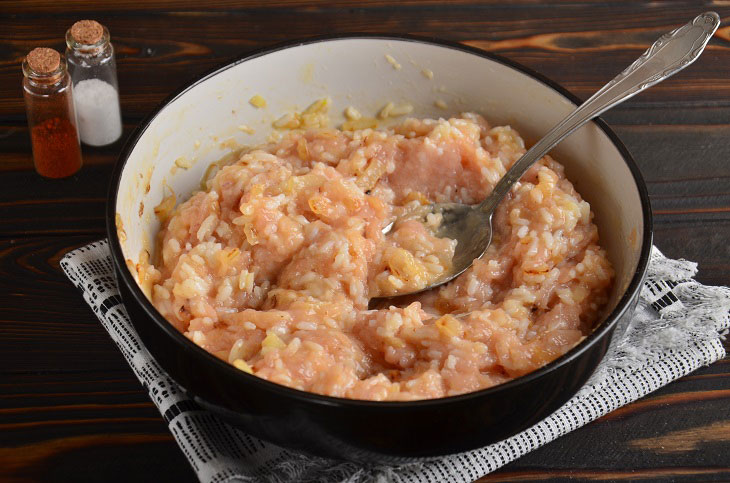 7. Bulgarian pepper should be washed from the outside, remove the stalk and seeds, rinse from the inside. After you need to fill the blanks with the filling, gently tamping it.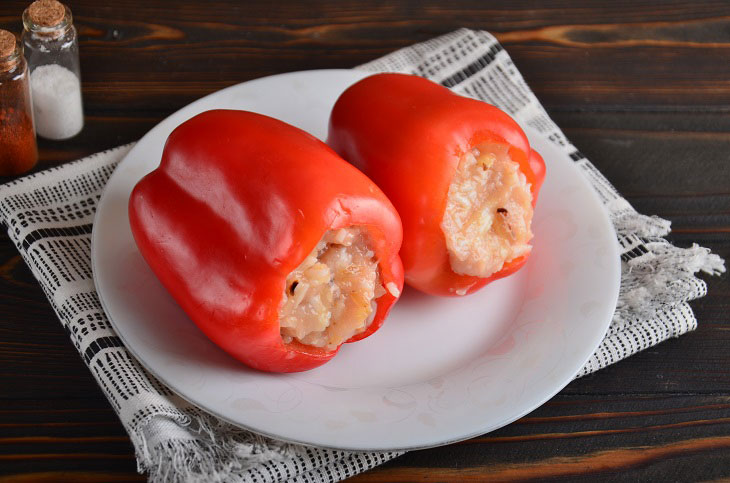 8. Next, put the stuffed peppers in a saucepan. Make a fragrant sauce out of water, tomato paste and sour cream. Also add the remaining onion to it. Pour the sauce over the pepper, throw in a couple of bay leaves and simmer the pepper over low heat for about 30 minutes.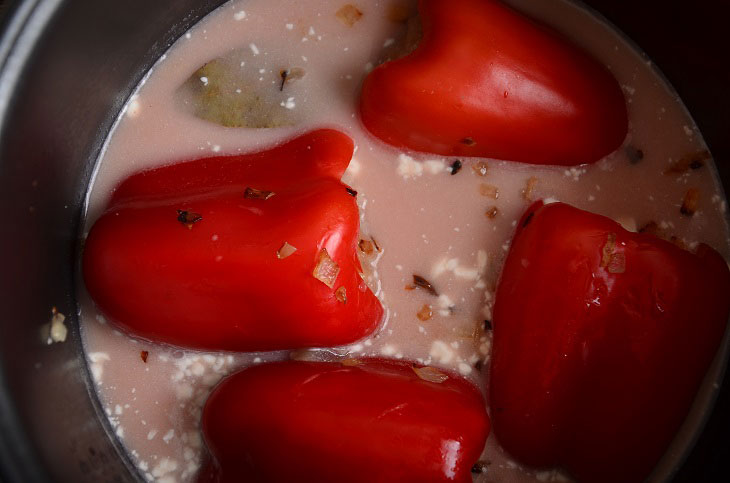 You can serve the dish immediately, while hot, along with a side dish and vegetables.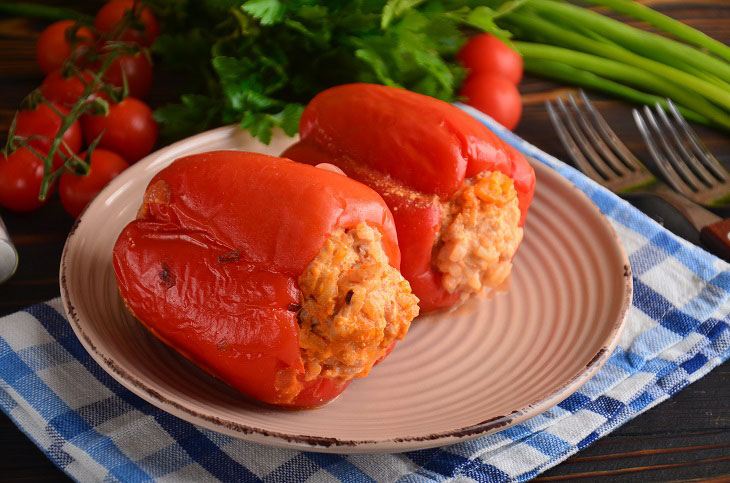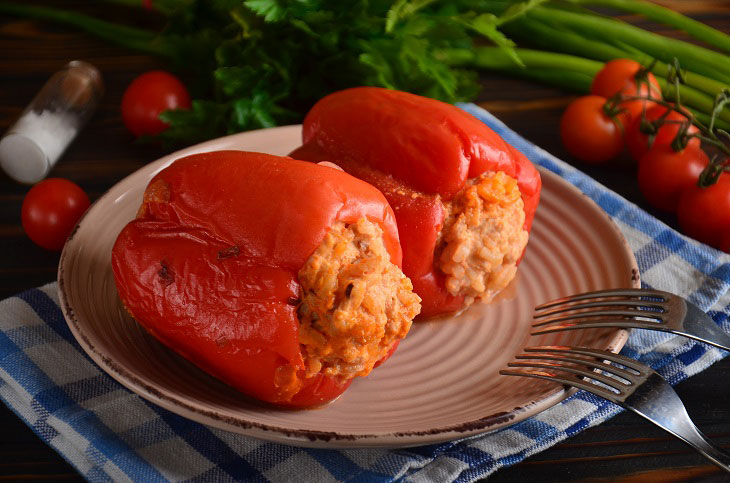 Enjoy your meal!