Biscuit cake "Margarita" always turns out to be very successful, soft, beautiful in appearance and tasty. It is worth preparing it for tea as a treat, and if you cut the cake in half and grease it with some kind of cream, you can even serve it on the festive table.
When choosing products, you should use homemade chicken eggs. Butter is suitable for butter that is made from normal products, so do not skimp on its cost. If you are used to baking with margarine, then you can use it. But, of course, butter is the priority. Serve the finished pie to the table with some delicious hot drink. For example, it can be green or black brewed tea.
Ingredients:
Egg – 2 pcs.
Butter – 50 g.
Salt – 1 pinch.
Sugar – 125 g.
Premium flour – 125 g.
Baking powder – 1 tsp
Starch – 1 tbsp. l.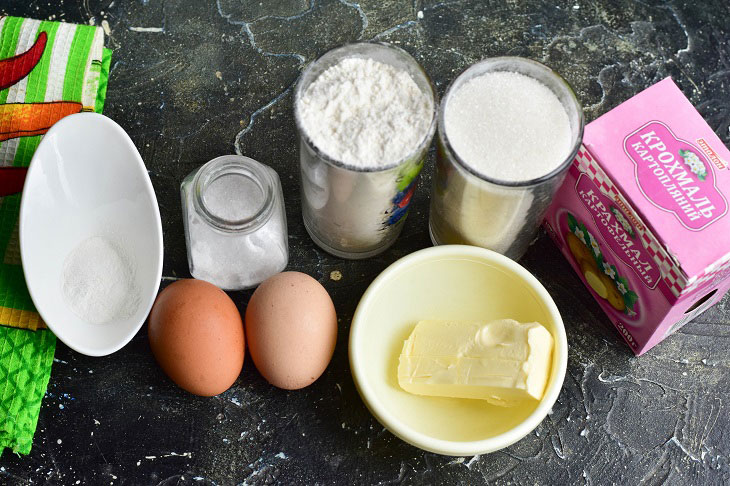 How to cook:
1. So, immediately pour the indicated amount of sugar and salt into a bowl. Crack the eggs in there.
If you do not like too sweet pastries, then reduce its amount.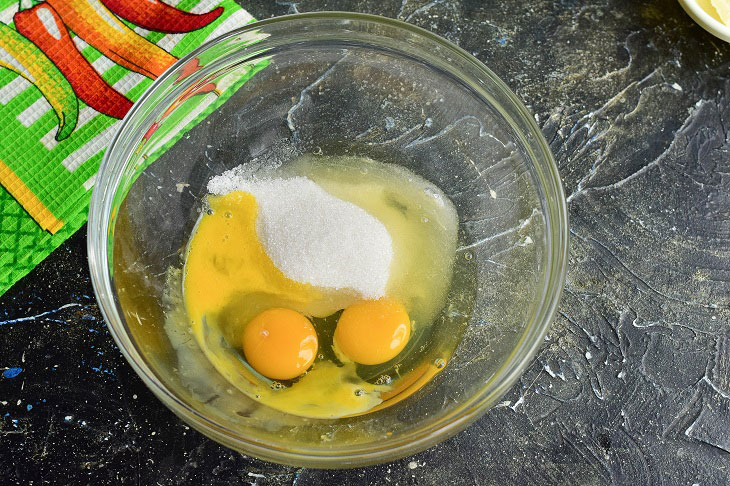 2. Connect the mixer to the mains and beat all the products well. This procedure takes about 2 minutes.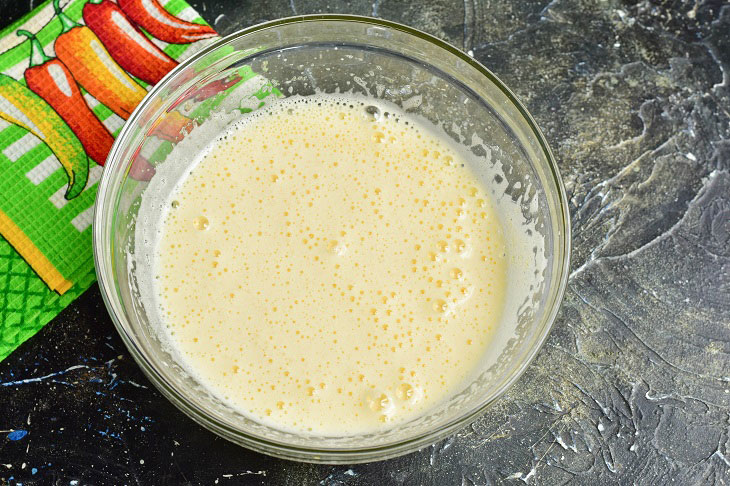 3. Put a piece of butter in a bowl or pan. Melt it in a water bath or over low heat. Pour the oil into the egg mass.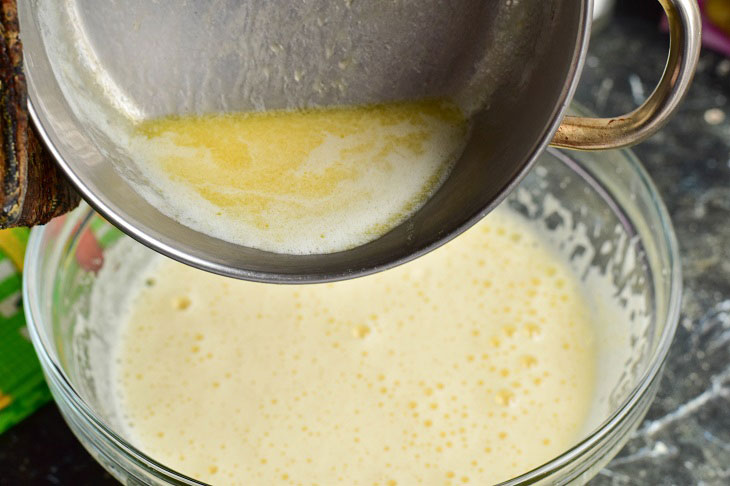 4. Pour in the flour.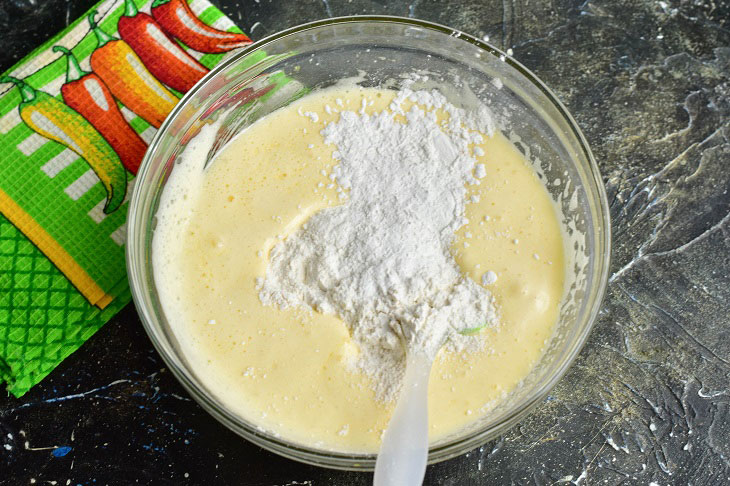 5. Add baking powder. Instead, baking soda will do.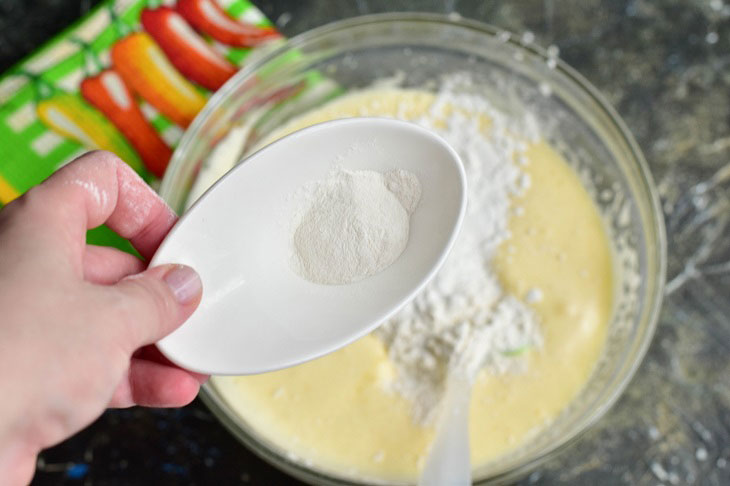 6. Then add starch. This ingredient can be omitted, it is optional.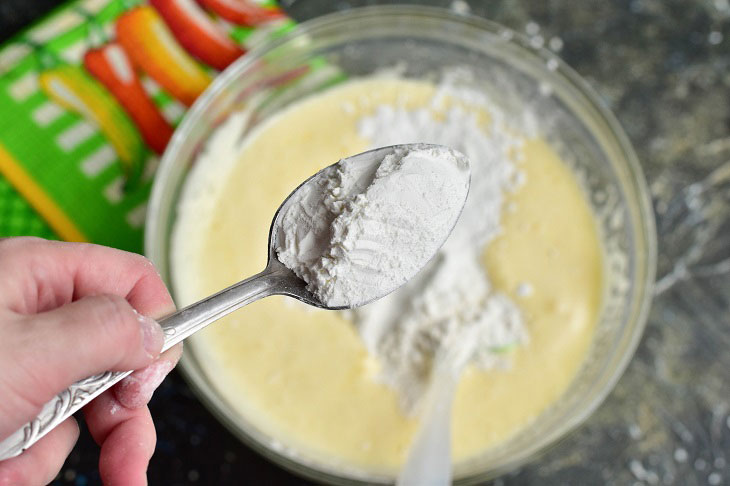 7. Mix everything well with a silicone spatula.
If there is no silicone spatula, then you can use a regular spoon.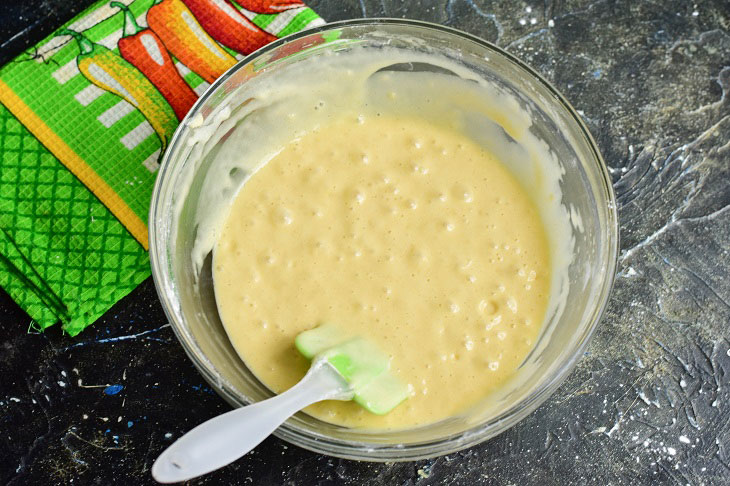 8. From the bowl, pour the dough into the form in which you always bake biscuits. If necessary, then first grease it with vegetable oil and sprinkle with semolina or cover the bottom and its edges with parchment paper.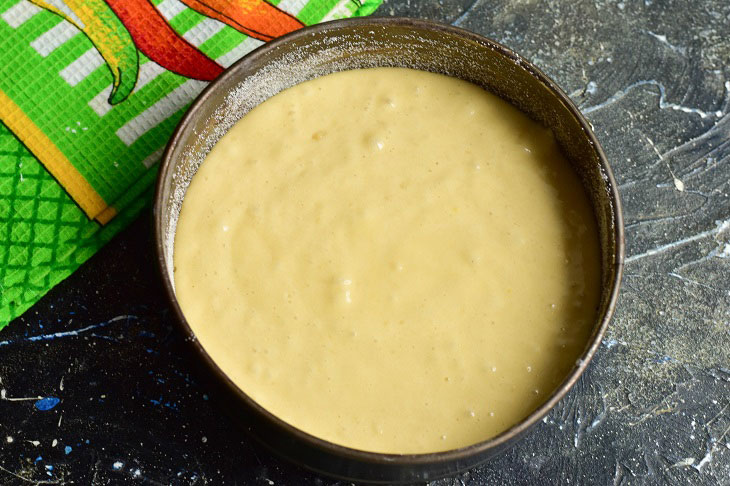 9. Send the Margarita pie to the oven preheated to 190 degrees for 25-30 minutes. Before taking it out of the oven, pierce it with a wooden skewer. If it is dry, then the cake is ready and you can safely serve it to the table.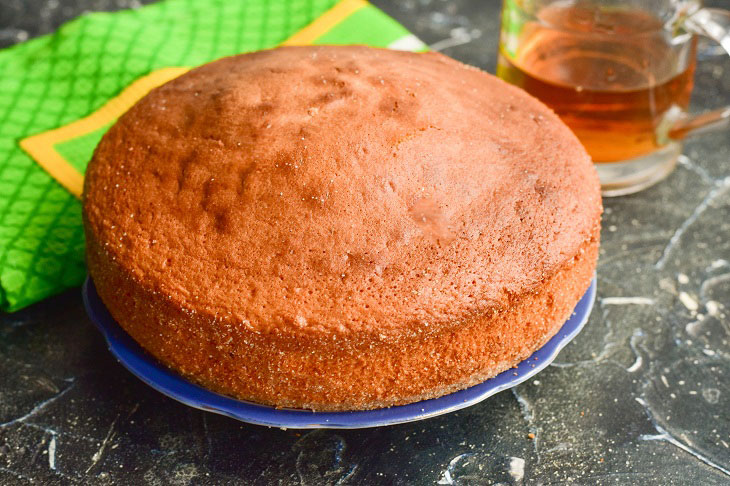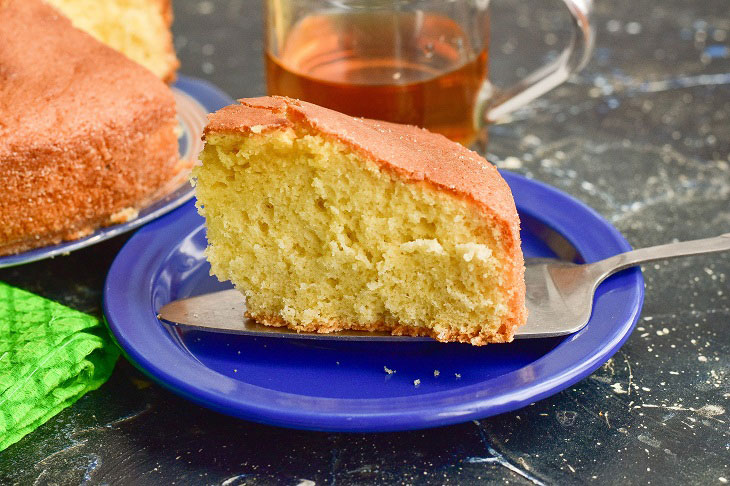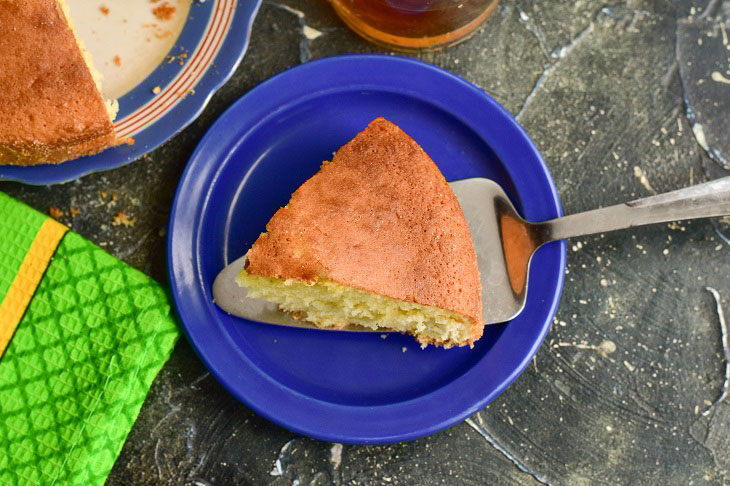 Enjoy your meal!