Cupcake with condensed milk is very soft and tasty. Preparing it is quite simple, since all the products just need to be mixed in a bowl.
It is best to bake a cupcake in a silicone mold, so it will be with a beautiful pattern and more attractive in appearance. If there is no such form, then you can safely take a metal or any other. Condensed milk is best to buy quality. Ideally, use homemade condensed milk, but if there is none, then you should opt for a store-bought one, which says not condensed milk, but milk with sugar. It is this condensed milk that is more natural and most often does not contain additional additives other than milk and sugar.
A ready-made cupcake with condensed milk is best served with some hot drinks. It can be tea, coffee or cocoa. However, it goes well with a glass of milk or fruit compote.
Ingredients:
Eggs – 3 pcs.
Salt – 1 pinch.
Soda – 1 pinch.
Condensed milk – 2-3 tbsp. l.
Flour – 100-120 g.
Vegetable oil – for greasing the mold.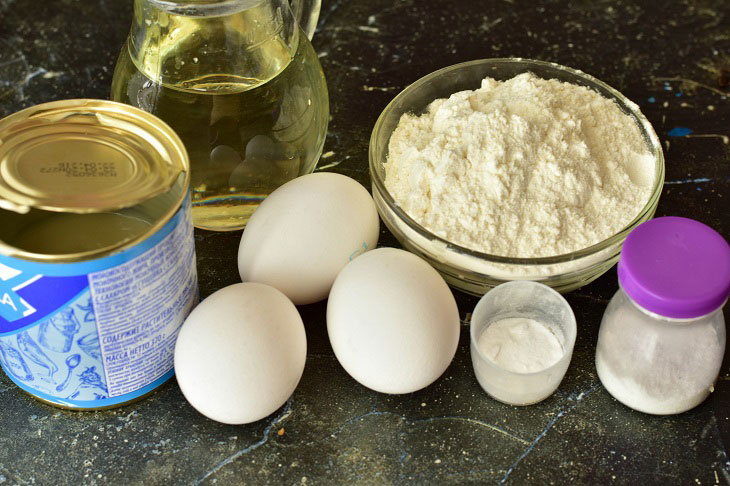 How to cook:
1. Beat chicken eggs into a large and deep bowl. It is advisable to pre-wash them with a sponge and soda.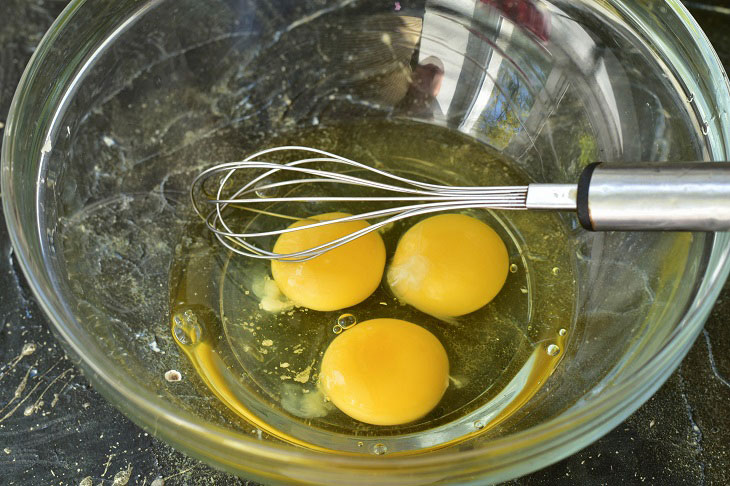 2. Beat them well with a whisk, pour in the condensed milk.
You can also use a whisk mixer if that's more convenient.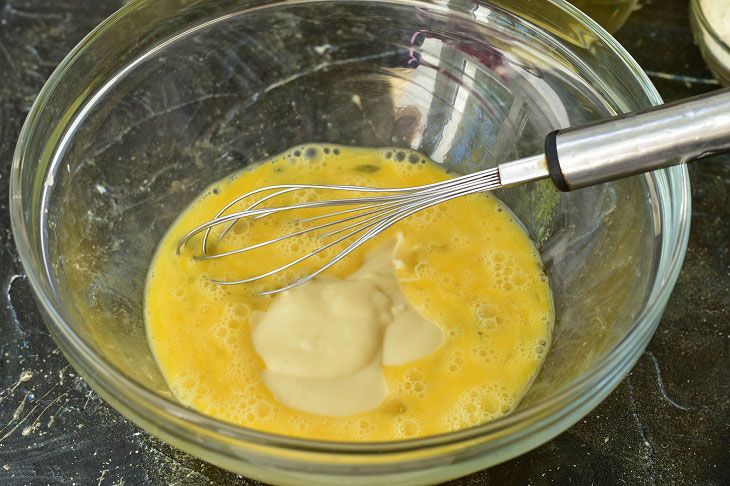 3. Stir and add a pinch of salt and soda. There is no need to add sugar to the dough, since condensed milk is already sweet.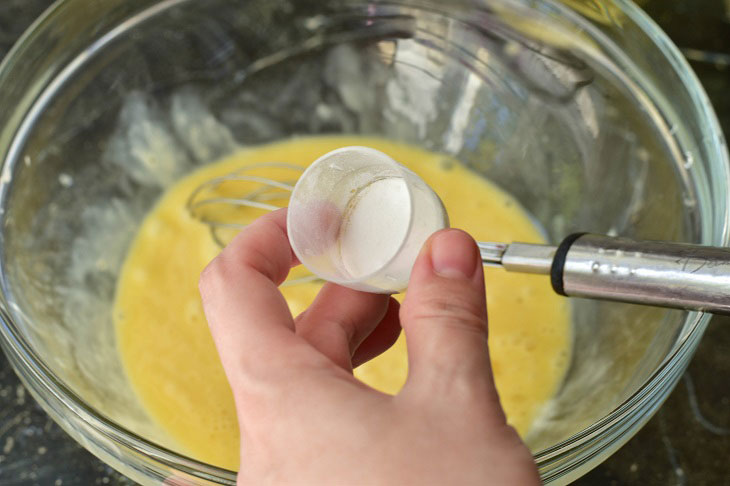 4. Add premium flour.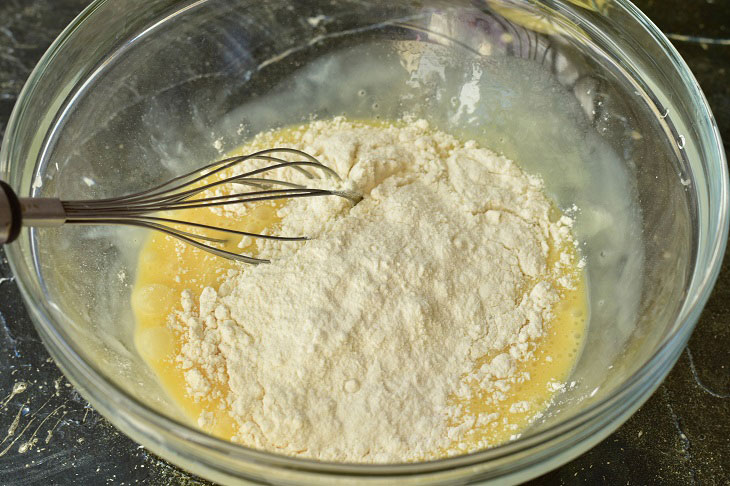 5. Mix the dough very carefully and well, it must be uniform in structure and not too thick.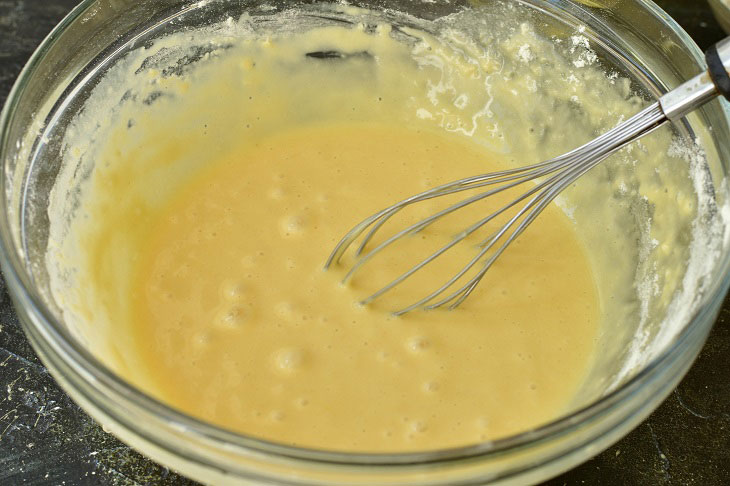 6. Grease a silicone mold (or any other) for baking a cake with vegetable oil. Pour batter into it carefully.
You do not need to level the dough, it will completely fill the entire space of the mold.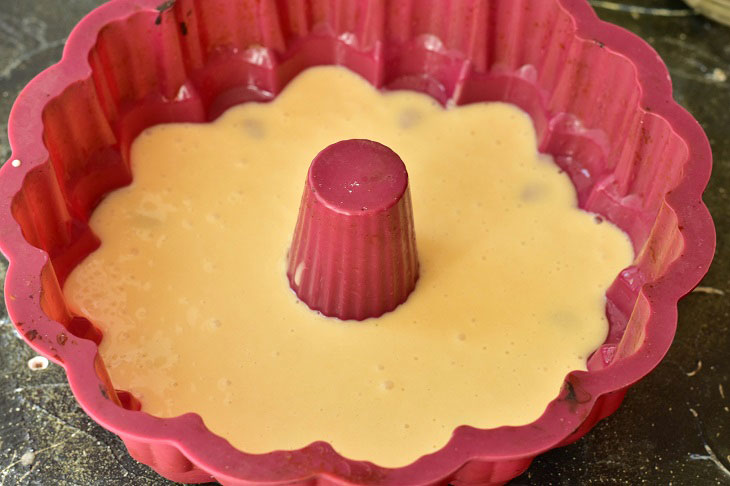 7. Send the form with the dough to the oven preheated to 190 degrees for 25-35 minutes. Be sure to check the readiness of the cake with a wooden stick.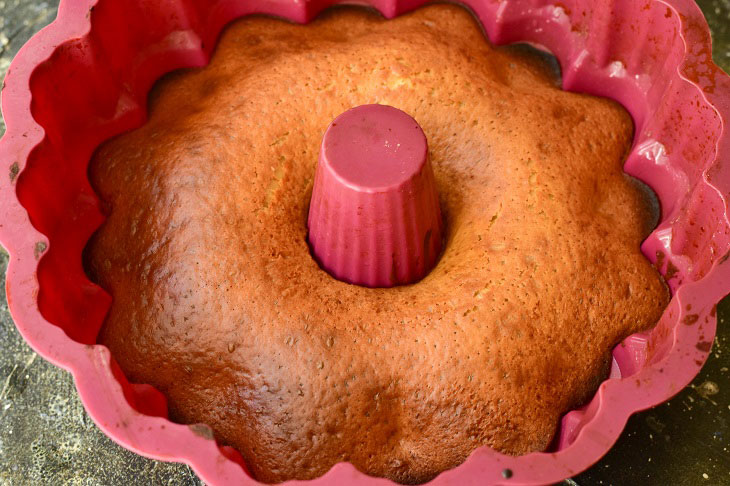 8. Remove the cake with condensed milk from the mold, let it cool. After that, boldly serve it to the table.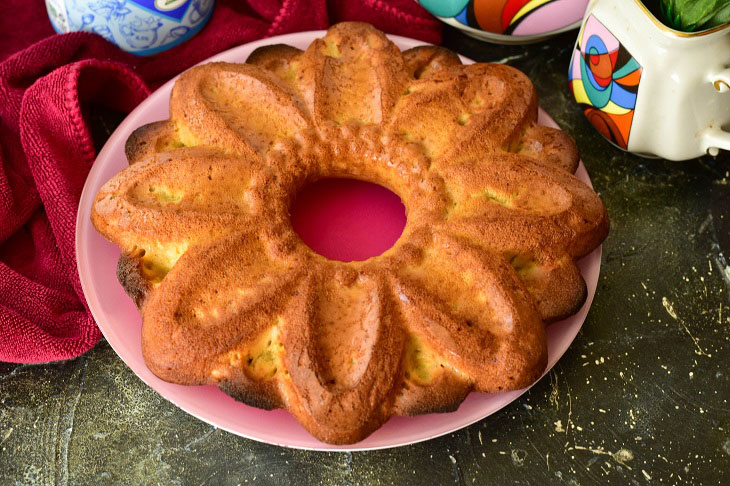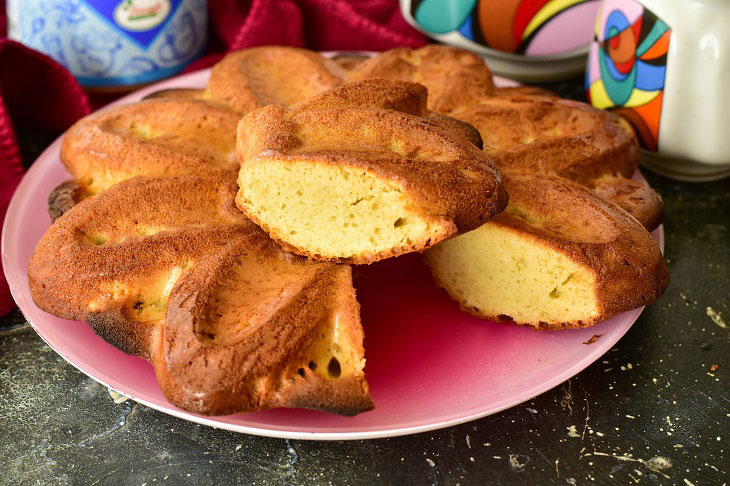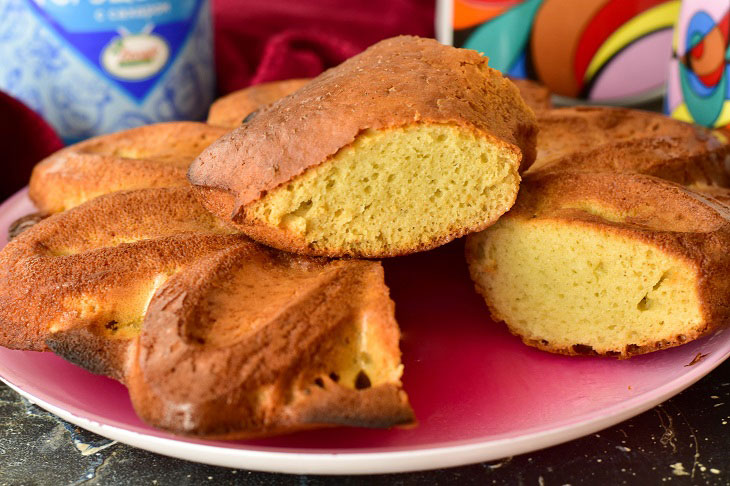 Enjoy your meal!