Lush, soft and delicious cherry pie can be easily cooked on kefir, the fermented milk product can be yesterday – it's perfect for baking.
In addition to the fact that many people love and often buy kefir for nutrition, this product is ideal for many recipes. On the basis of kefir, they make okroshka, cold soups, any pastries and desserts. If you have some yogurt left, then bake a fragrant pie with berries, we suggest using cherries. In the summer season, use fresh berries, in winter – frozen, pitted.
The most accessible ingredients make an excellent dessert for tea. Prepare the dough from kefir with the addition of eggs, flour, baking powder and sugar.
Ingredients:
Kefir – 250 g.
Wheat flour – 300 g.
Sugar – 120 g.
Chicken eggs – 1 pc.
Baking powder for dough – 1 tsp.
Cherries (fresh or frozen) – 250 g.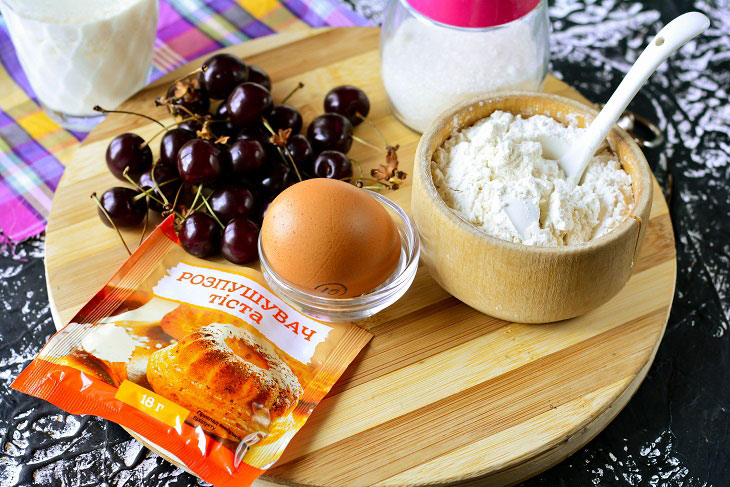 How to cook:
1. Pour kefir at room temperature into a deep container, beat in a chicken egg, mix thoroughly. Kefir is suitable for any fat content that you will have at home – from 0.1-2.5%.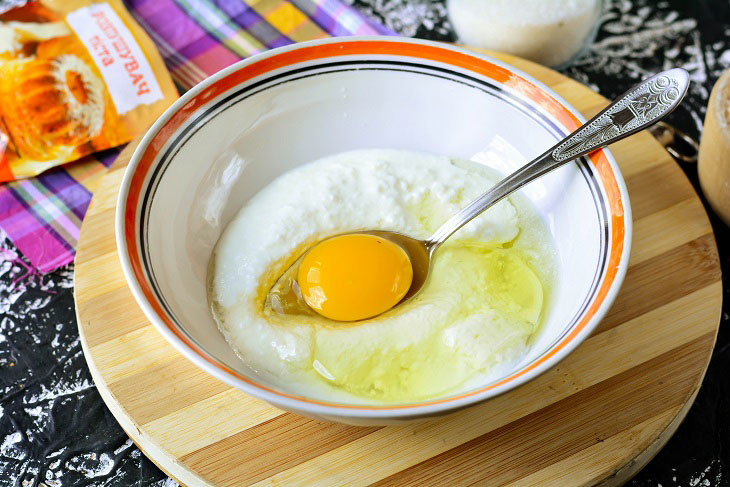 2. Add baking powder and mix everything again. With baking powder, the cake will become fluffy.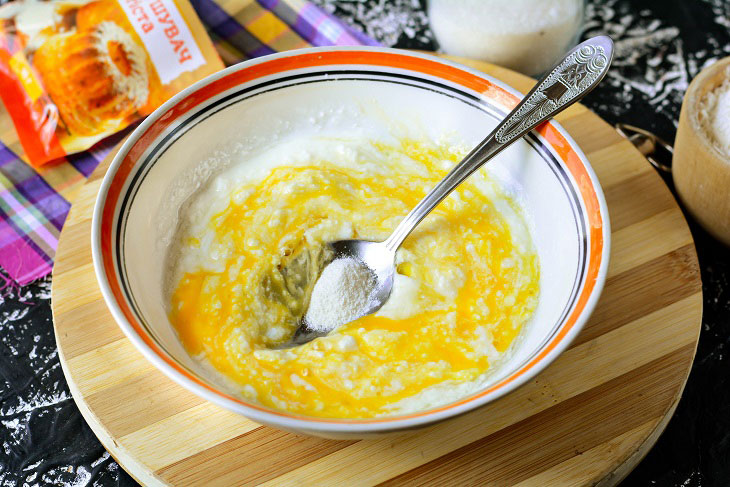 3. Pour in the sifted wheat flour.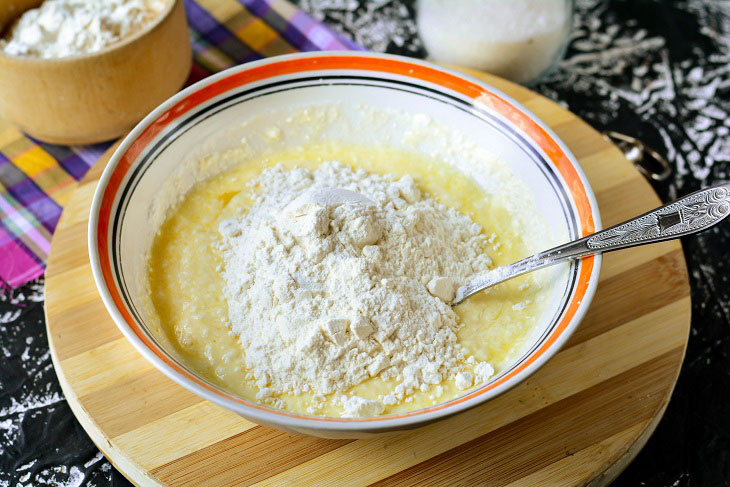 4. Next, add sugar to make the cake sweet and tasty.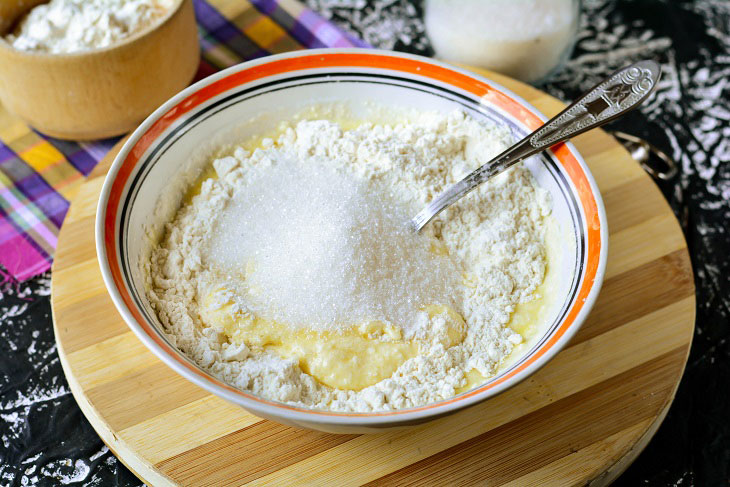 5. Mix the dough so that there are no lumps – the consistency should become like sour cream.
Do not hammer the dough with flour, a tight dough will not rise and will be hard.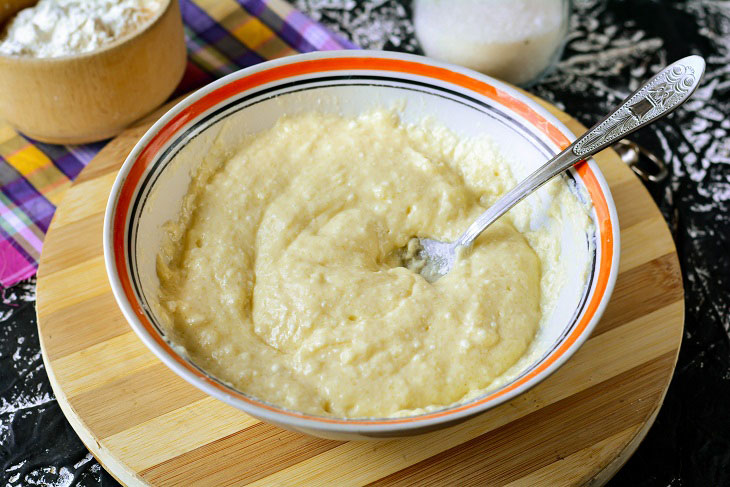 6. Fill the baking dish with batter, and randomly place fresh, pitted cherries on top.
Frozen berries can also be taken, just thaw them in advance and drain excess liquid.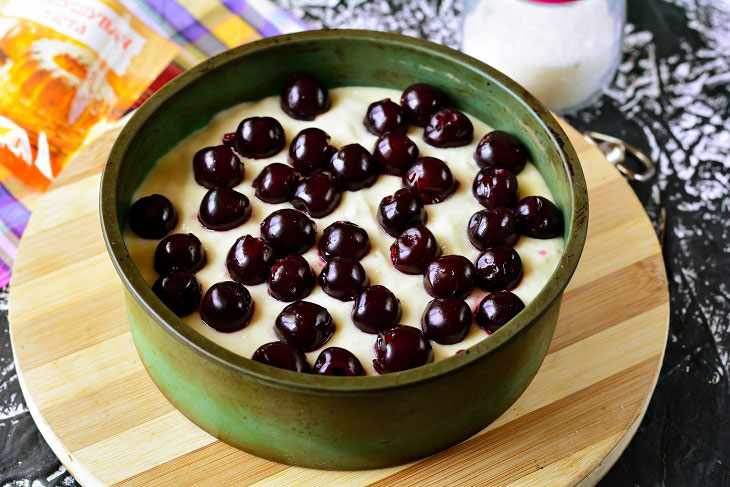 7. Bake the cake in an oven preheated to 180C, the dough will rise well, it will be ruddy. Cool the finished pastries, remove from the mold and serve.
Cut into portions and serve. Brew delicious tea or coffee.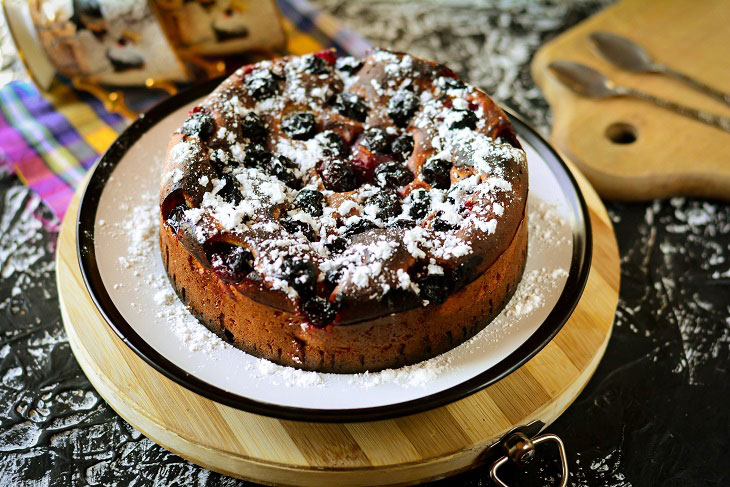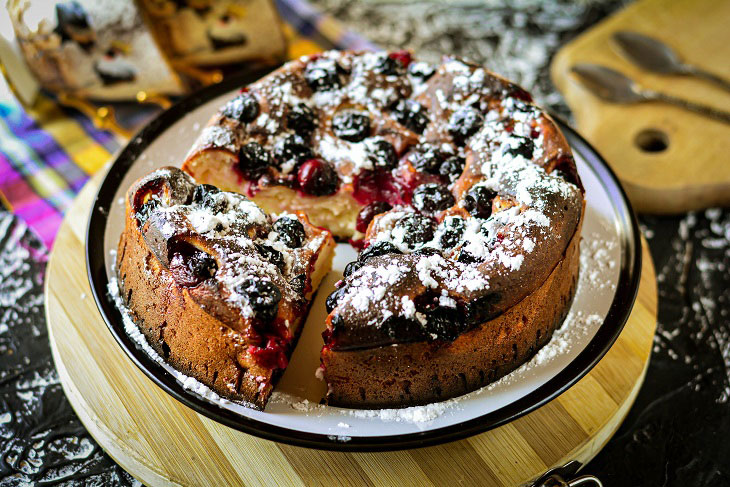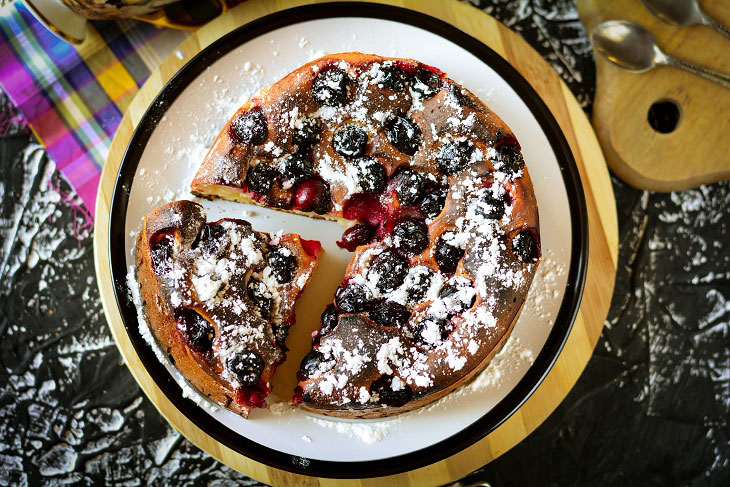 Enjoy your meal!