Bobele is a delicious potato pie that is very easy to make at home, any hostess can do it. Moreover, all the ingredients are very affordable and inexpensive. Your family will love the budget baked goods. Such a pie belongs to Israeli cuisine and, if you are not familiar with it, it's time to start, especially with such a simple recipe.
Bobele – can also be called a potato casserole, as the dish is cooked in the oven. The cake is very soft and airy. The aroma in the kitchen will be just magical! For the recipe you will need raw potatoes, fried onions, raw yeast, eggs and some flour. Thanks to the yeast, the cake rises well and turns out magnificent!
Ingredients:
Potatoes – 450 g.
Chicken eggs – 1 pc.
Yeast – 12 g.
Onion – 50 g.
Vegetable oil – 40 g.
Flour – 100 g.
Salt – 0.5 tsp.
Water – 2 tbsp. l.
Sugar – 0.5 tsp.
Black pepper – to taste.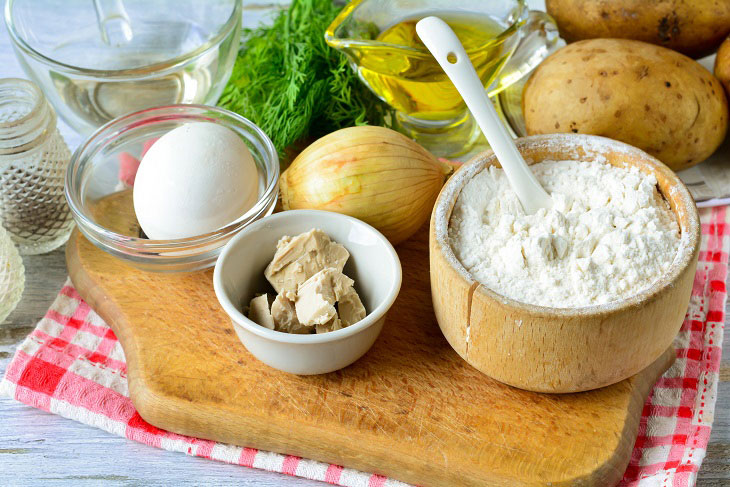 How to cook:
1. First of all, prepare the dough – pour warm, heated water into a deep bowl, add yeast, sugar and 1 tablespoon of flour from the total. Stir and set aside for 15 minutes to let the yeast work.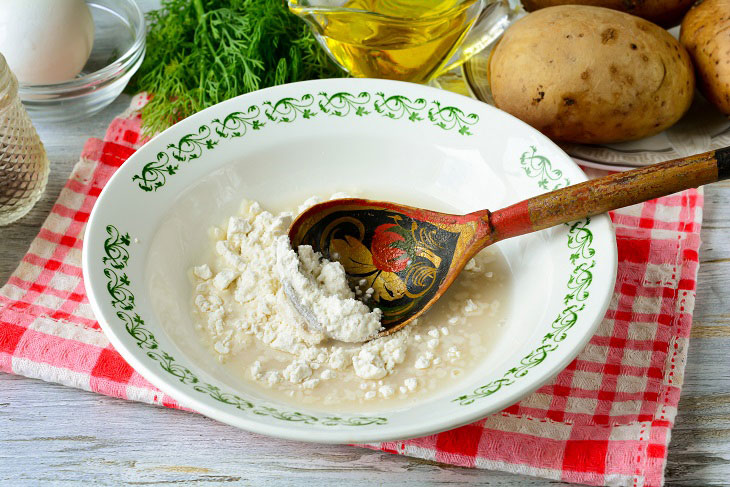 2. Clean the onion. Rinse and cut into thin half rings.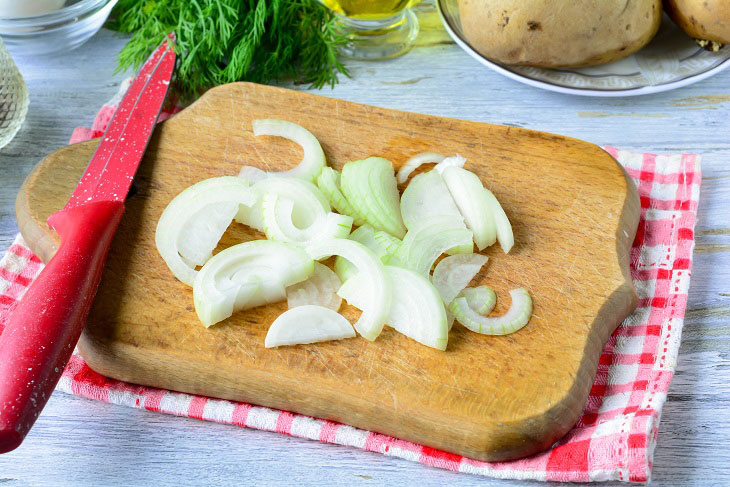 3. Pour the oil in a frying pan, let it warm up over medium heat, add the onion and fry for 3-4 minutes, stirring occasionally so that the onion does not burn.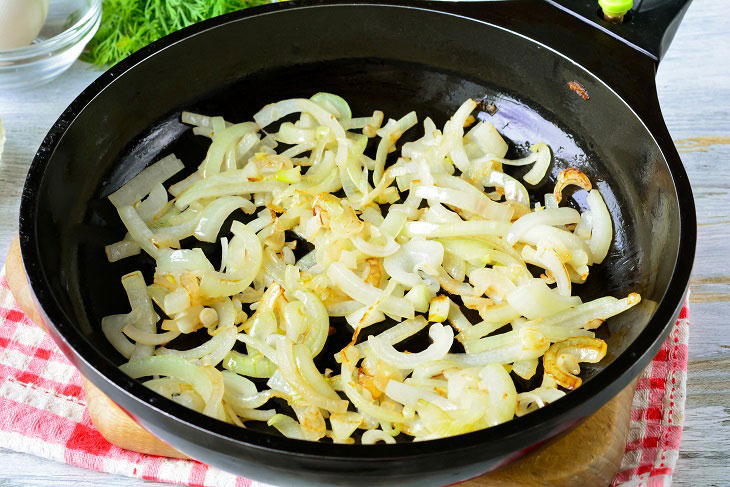 4. The dough is ready, it has become lush, the yeast has worked and you can bake a cake.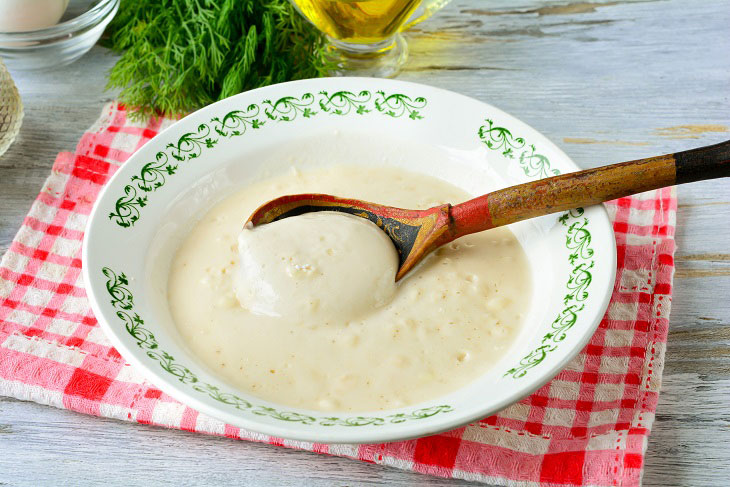 5. Crack an egg into the batter, add salt and stir.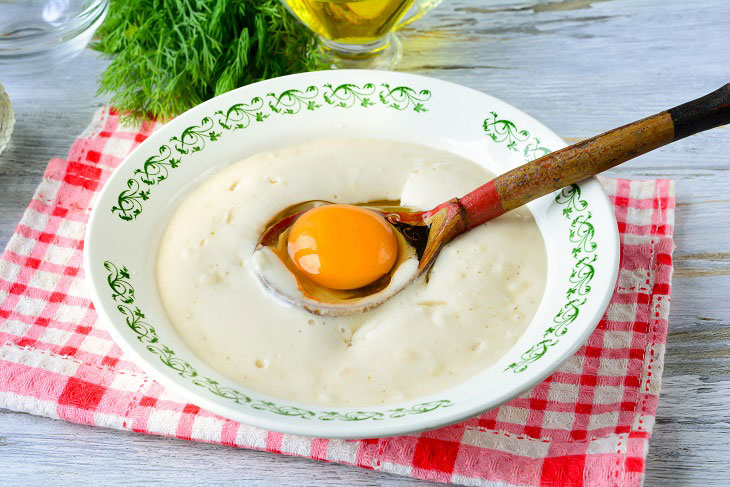 6. Peel the potatoes and grate it on a coarse grater, put it in a deep container.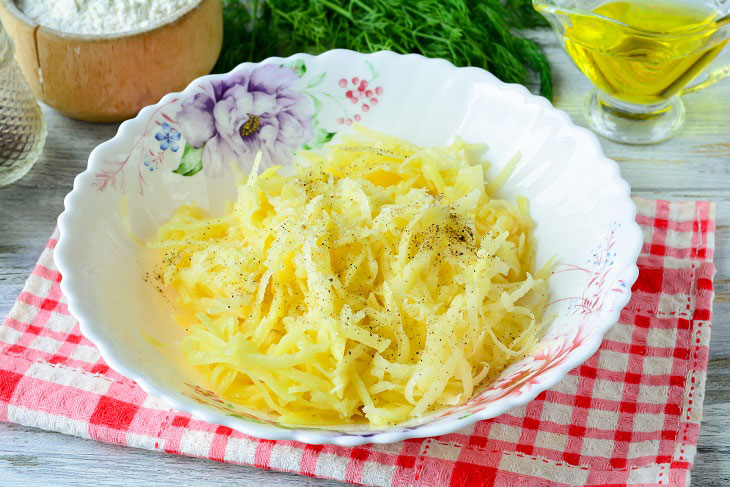 7. Pour the batter into the potato mixture.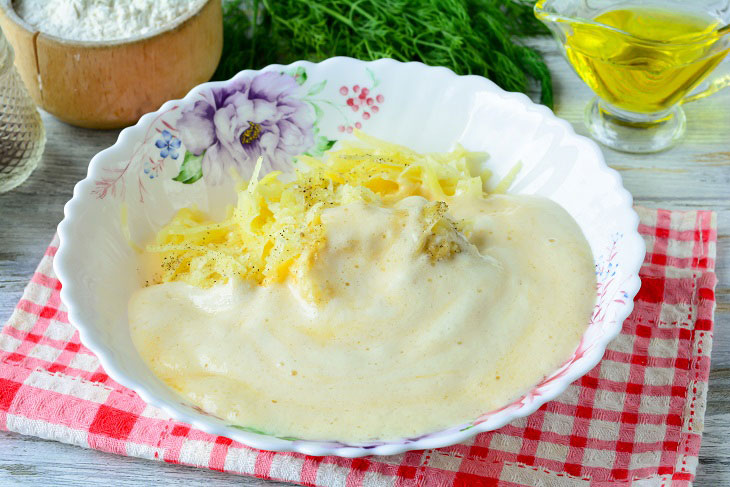 8. Stir the dough so that the yeast is evenly distributed.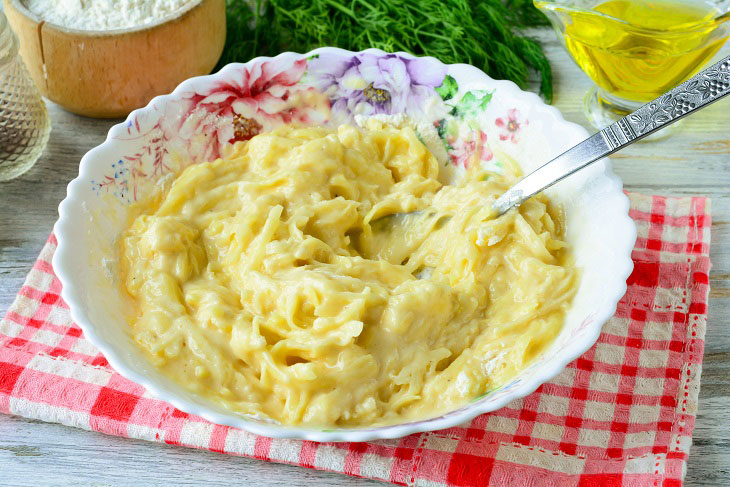 9. Add all the remaining flour and mix so that there are no lumps.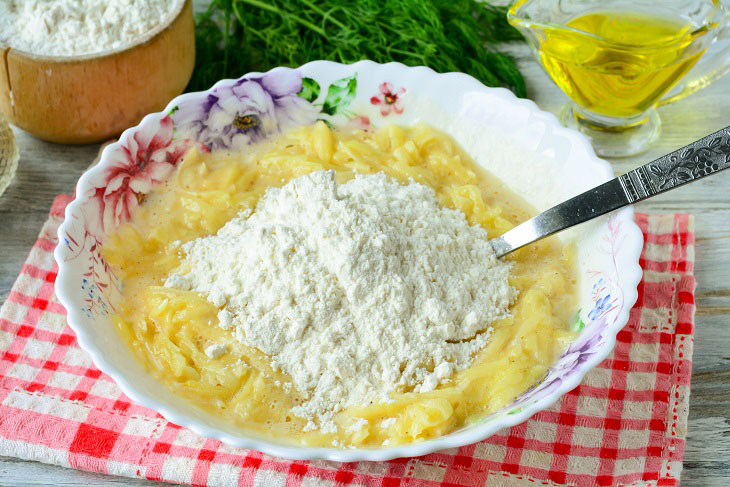 10. Place half of the fried onion in a suitable baking dish.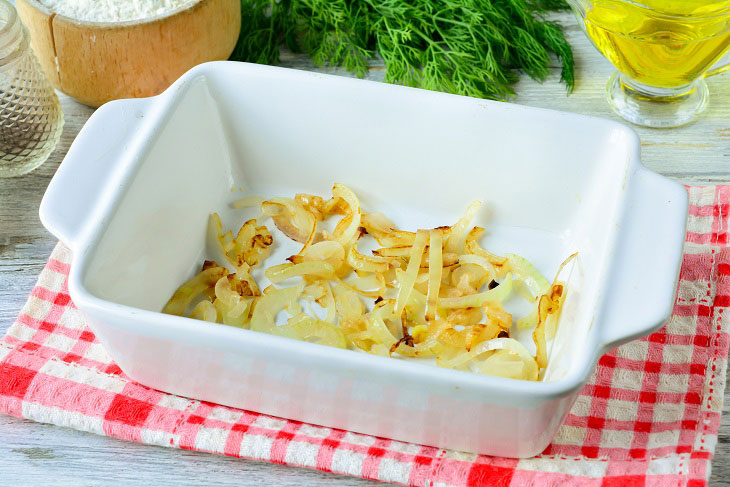 11. Then spread the potato dough.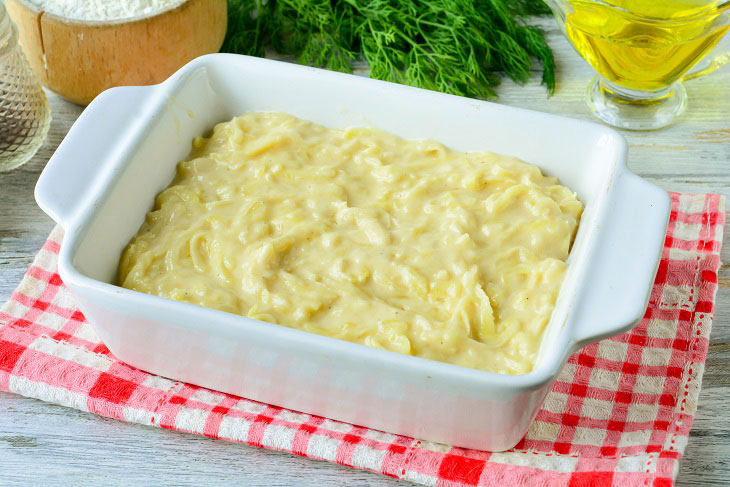 12. Spread the rest of the fried onions on top of the dough. Send the cake to bake in the oven, heated to 180C.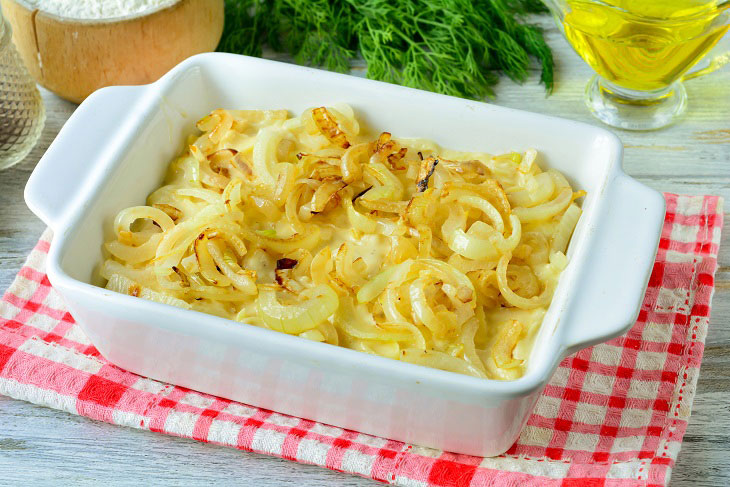 13. After 35 minutes, the cake will be ready – remove from the oven and let cool.
Serve Bobele to the table. Fragrant potatoes and fried onions are a great combination.
Such a pie will completely replace any side dish for you. It will even taste better!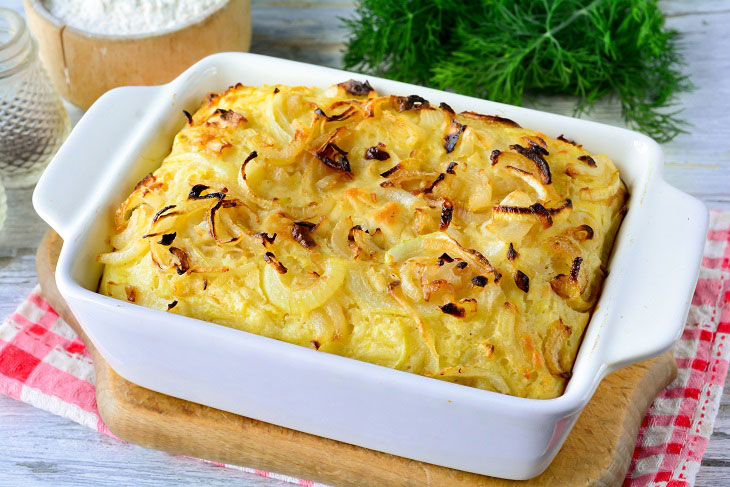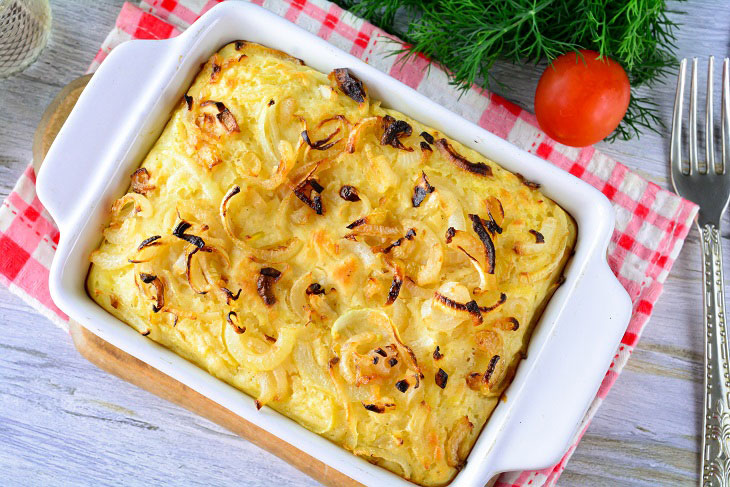 Bon appetit!