Ratatouille is a dish with a long history, the first recipe of which was published in a cookbook as early as 1778. The composition of the dish included zucchini, tomatoes, onions, sweet peppers and garlic. Currently, eggplant is added to ratatouille. But, as you can see, all vegetables, with the exception of onions and garlic, are either absent in the markets during the cold season, or too expensive in price, as, in fact, in supermarkets. Therefore, we suggest you cook a winter, very tasty, analogue of ratatouille.
Casserole "A la ratatouille" consists of pumpkin, potatoes and onions. Vegetables are cut into thin slices, mixed with a multi-component sauce and baked under cheese in the oven.
Ingredients:
Muscat or ordinary pumpkin – 500 g.
Potatoes – 3-4 tubers.
Onion medium size – 2 heads.
Refined sunflower oil – 2 tbsp. l.
Butter – 30 g.
Hard cheese – 150 g.
Garlic – 4 cloves.
Salt – to taste.
Freshly ground black pepper – to taste.
Composition of 8 herbs – "Provencal herbs" – 2 tsp.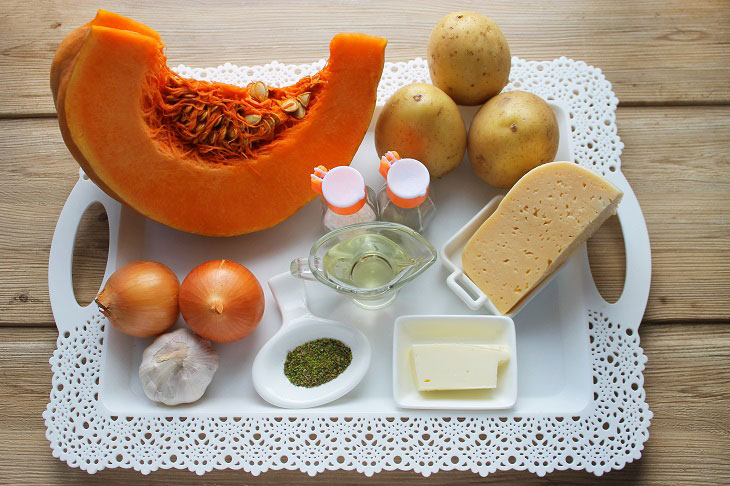 How to cook:
1. Wash the potato tubers thoroughly with a vegetable brush. Peel off the skin. Cut into thin circles.
Peel the bulbs, wash and cut them in the same way as potatoes.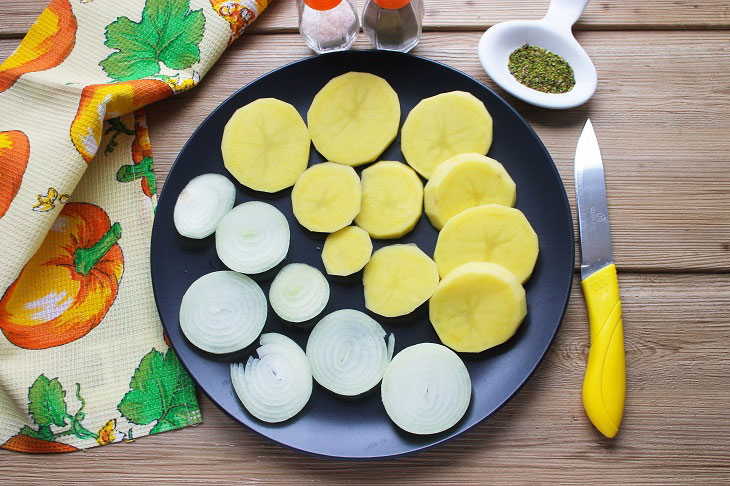 2. Clean the pumpkin from seeds and peel. Cut into thin slices.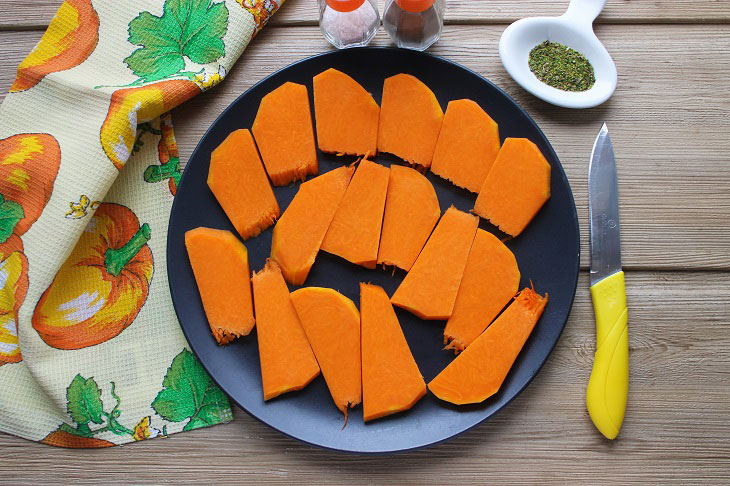 3. Place pumpkin, onion and potatoes in a bowl.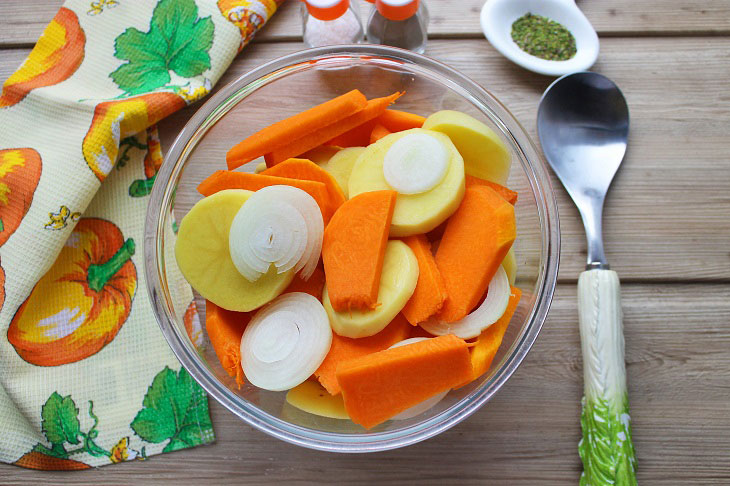 4. Put the butter in a deep plate and melt in the microwave or on a steam bath.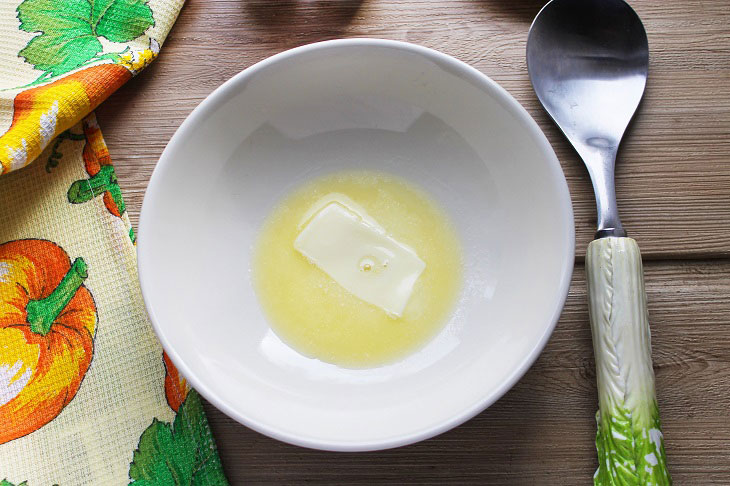 5. Add sunflower oil to butter.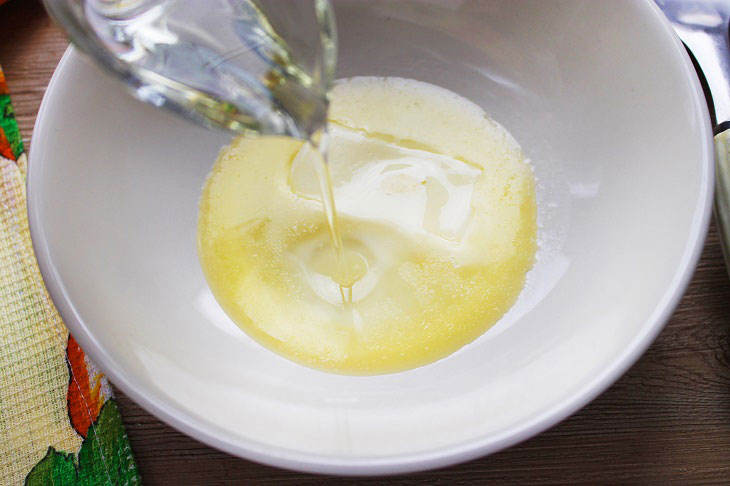 6. Add the herbs de Provence, salt and pepper. Stir.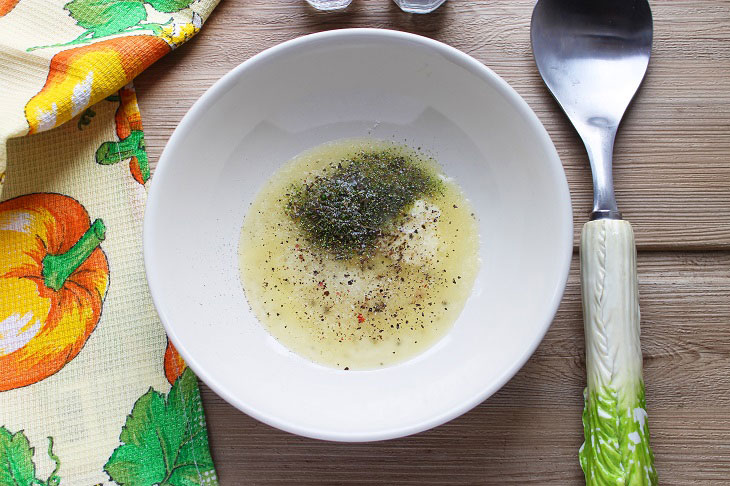 7. Grate hard cheese on a grater with small holes and add about 90-100 grams to the plate.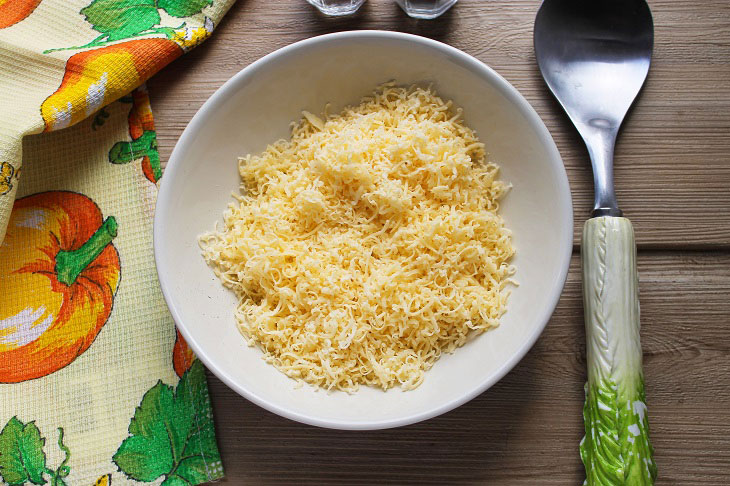 8. Free the garlic cloves from the husk and, passing them through a press, add to the rest of the ingredients. Mix thoroughly.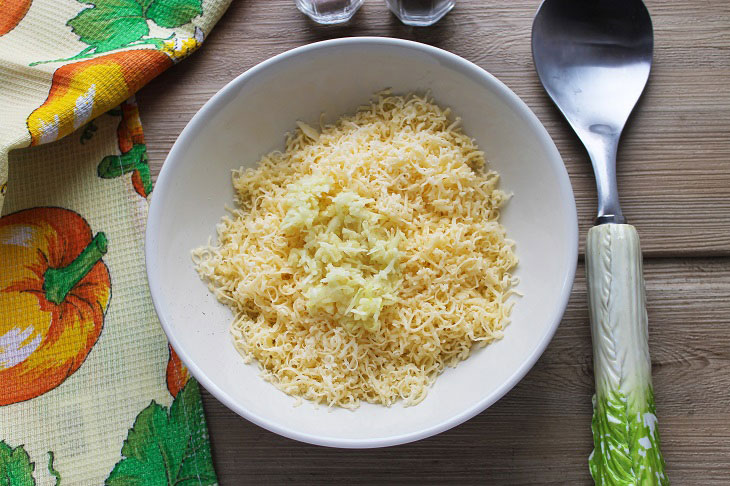 9. Transfer the resulting sauce to a bowl with vegetables.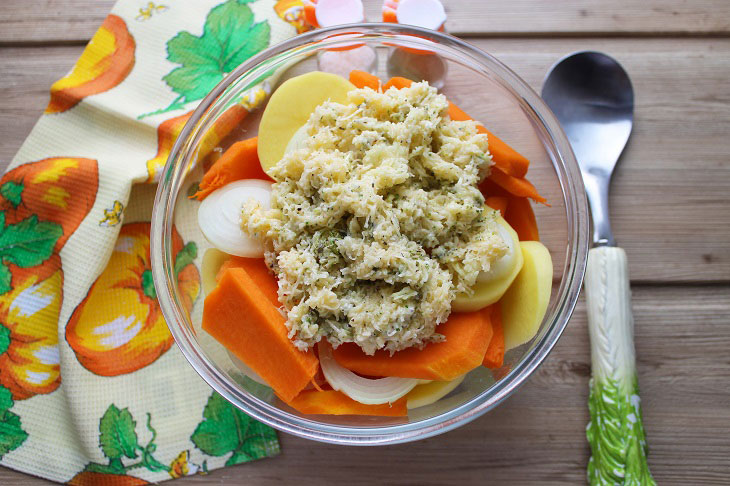 10. Mix the vegetables well with the sauce.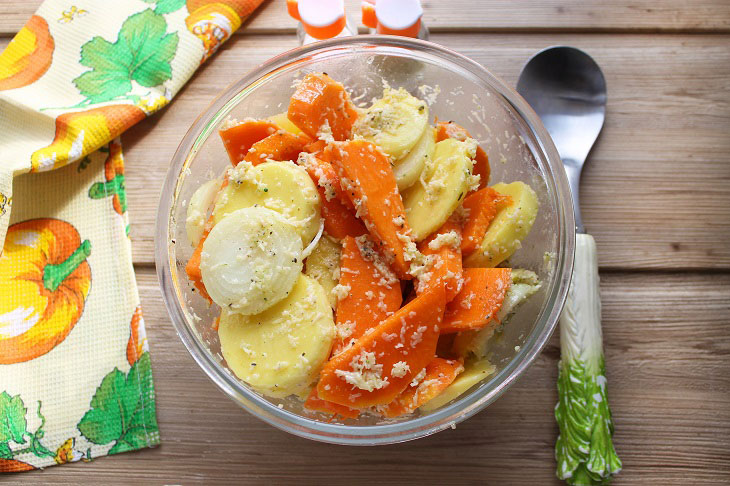 11. Put all vegetables – potatoes, pumpkin, onions – in a refractory round shape, alternating with each other in any order.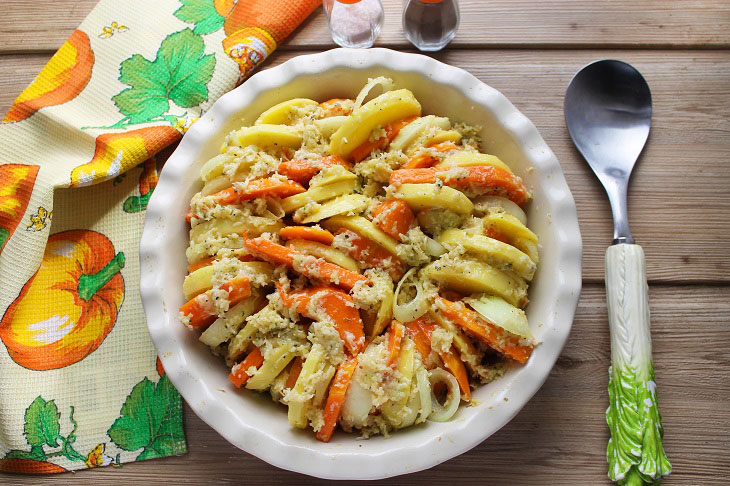 12. Preheat the oven to 180 degrees.
Cover the form with foil, making a hole in it for steam to escape. Send the form to the oven and bake the vegetables for 1 hour.
Then remove the foil, sprinkle the contents with the remaining cheese and continue to bake for another 8 to 10 minutes.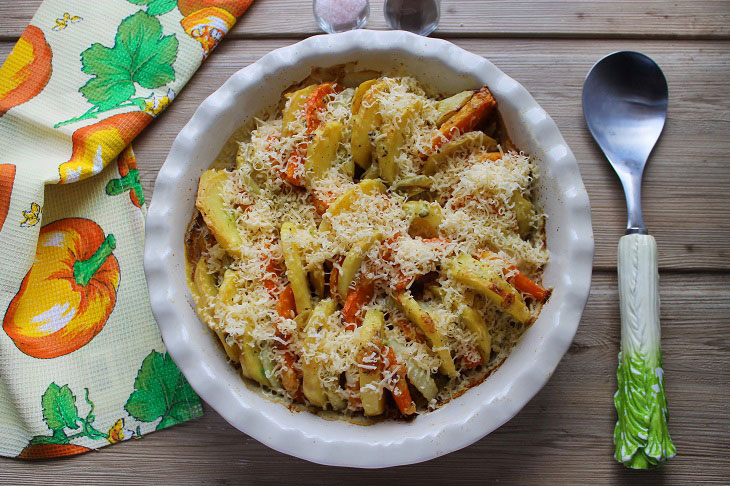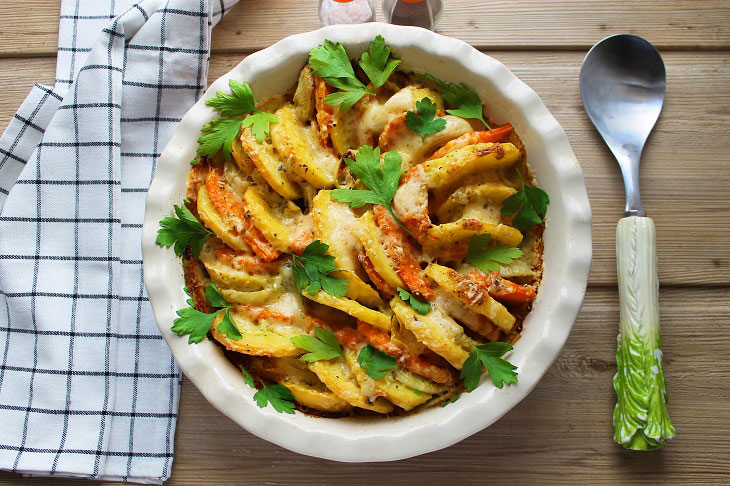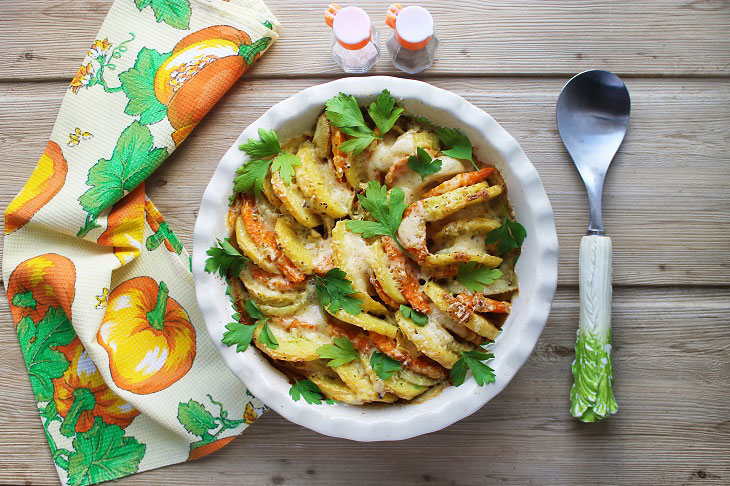 Bon appetit!