If you want to cook incredibly tasty and juicy meat without much effort, then boiled pork in the sleeve will suit you. For her, you can take pork pulp of low or medium fat content, as well as balyk – it is practically fat-free, so when pickling, you can add a little vegetable oil with a neutral smell and taste. Use whatever spices and herbs you like.
Ingredients:
Pork meat – 600 g.
Garlic – 1-2 cloves.
Salt – 1 tbsp. l.
Water – 550 ml.
Ground paprika – 1/3 tsp
Ground coriander – 1/3 tsp
Ground fenugreek – 1/3 tsp
Vegetable oil – 1/3 tsp.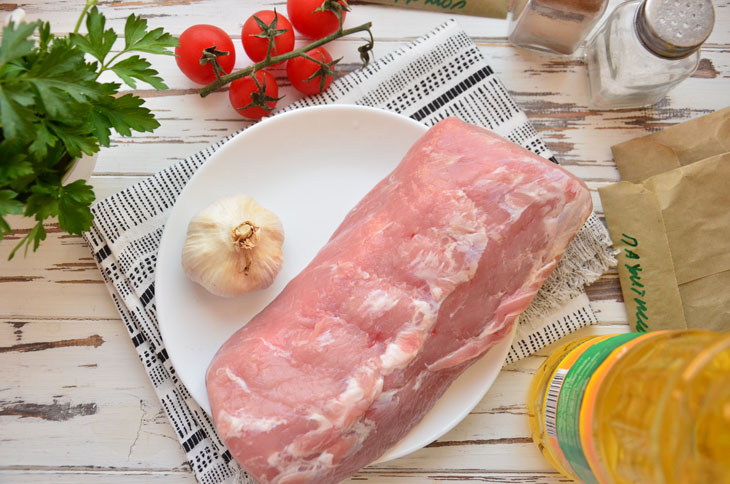 How to cook:
1. Prepare the necessary ingredients for cooking boiled pork in advance – so as not to miss anything in the process. Wash the pork meat thoroughly under running water, then cut off all excess.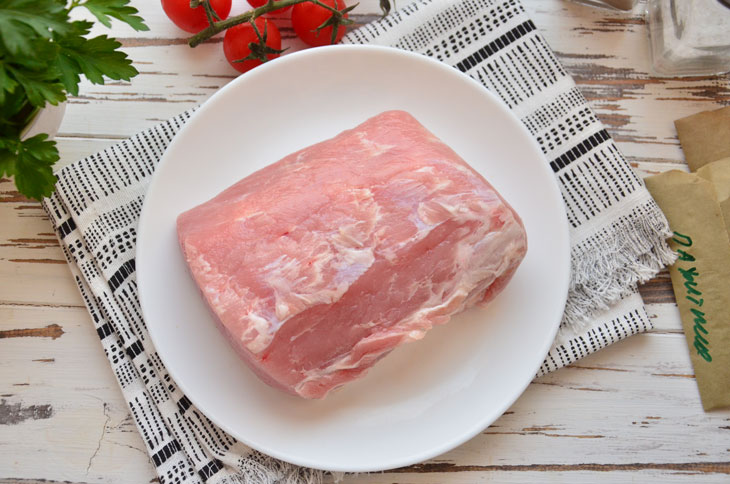 2. Pour warm water into a food container or saucepan and dissolve the salt in it. Then dip the pork into the brine. Send to a cool place for 30-40 minutes.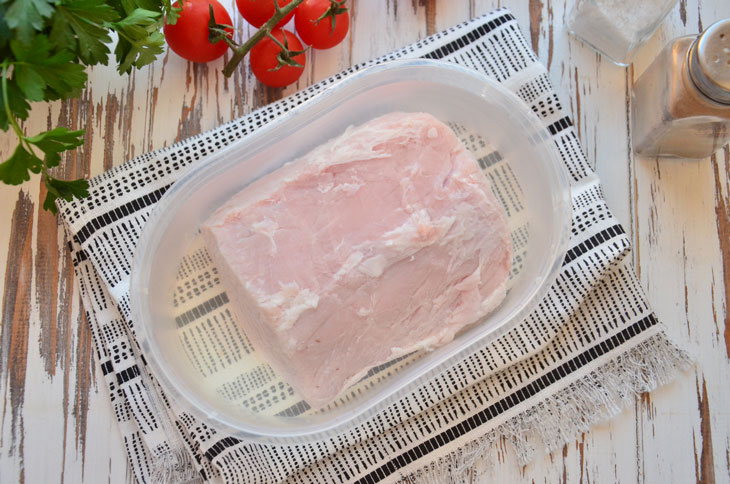 3. Meanwhile, in a small bowl or gravy boat, mix spices, vegetable oil. You can also add literally a pinch of salt. Mix everything thoroughly – you will get not too thick, but very fragrant mass.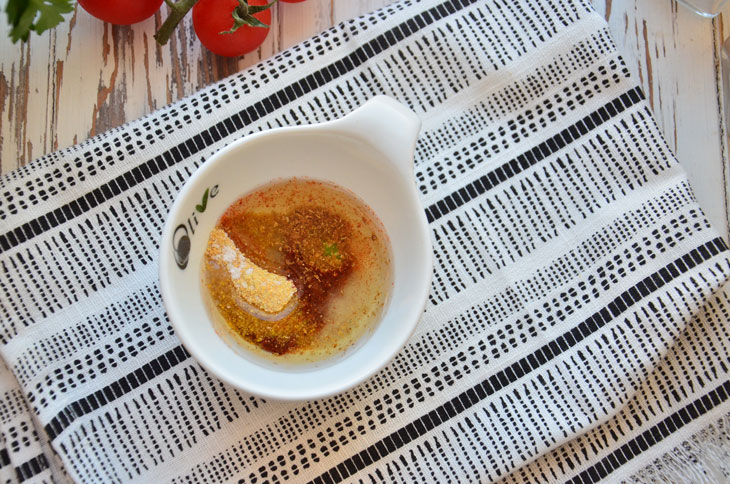 4. Drain the water from the container. Pat the pork dry with paper towels. Rub the meat on all sides with a fragrant mass of spices and oil. You can let the meat marinate, or you can immediately start baking.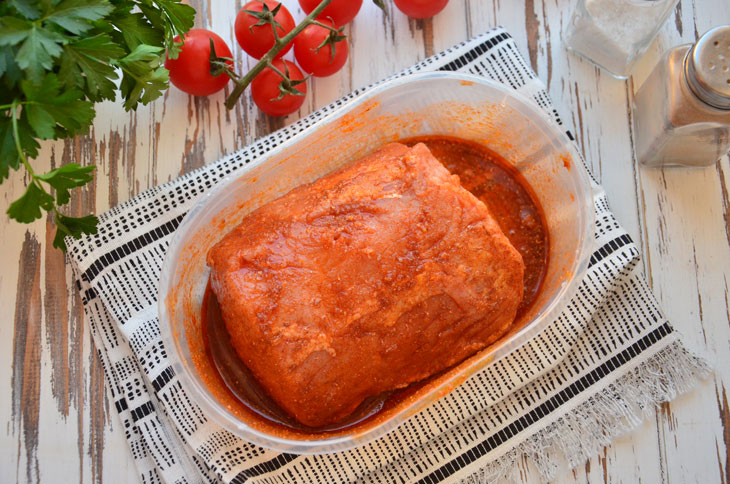 5. Carefully transfer the marinated pork to the sleeve. Peel the garlic cloves, cut into slices. Just send these records to your sleeve.
If desired, you can cut the garlic into small pieces and stuff the meat.
Tie the edges of the sleeve, put in a baking dish and send to the oven preheated to 180 degrees.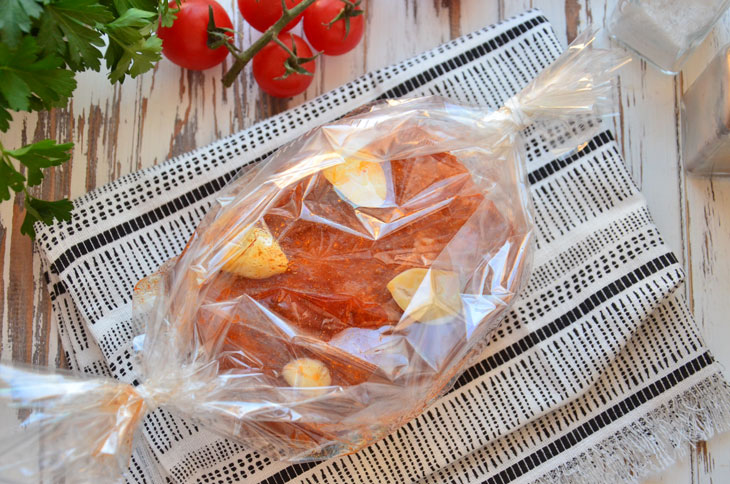 6. After 35 minutes, the ham will be ready. Let it cool slightly, then cut into thin slices and serve.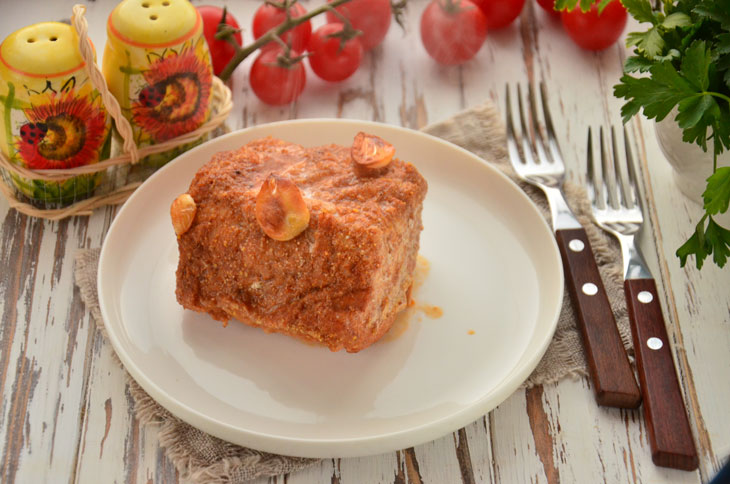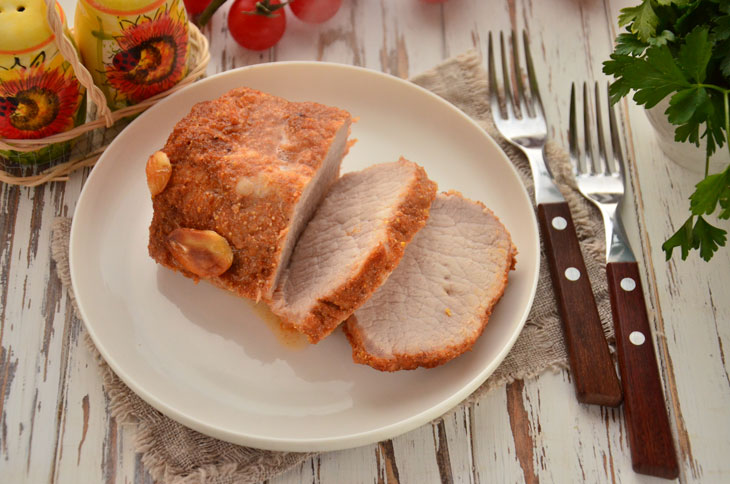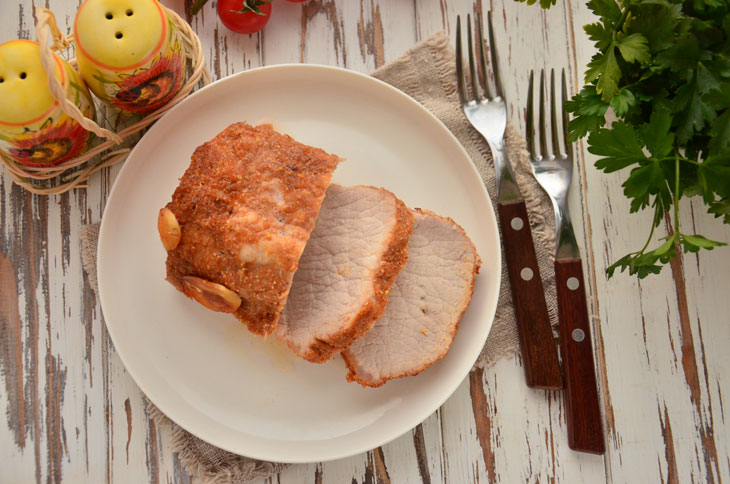 Enjoy your meal!