Dumplings baked in sour cream and tomato sauce are very satisfying and juicy. You can safely cook such a dish for lunch or dinner, and do not worry at all that one of the family members will remain hungry.
To prepare such a snack, you can use ready-made dumplings from the store or make them in advance at home. The sauce should be prepared from sour cream and tomato paste. If the sour cream is too thick, then you can pour a little water into the sauce. It is not necessary to bake dumplings in the oven for a long time, as they are pre-boiled.
Ingredients:
Pelmeni – 200 g.
Sour cream with any percentage of fat content – 1.5 tbsp. l.
Tomato paste – 1.5 tbsp. l.
Purified water – 50 ml.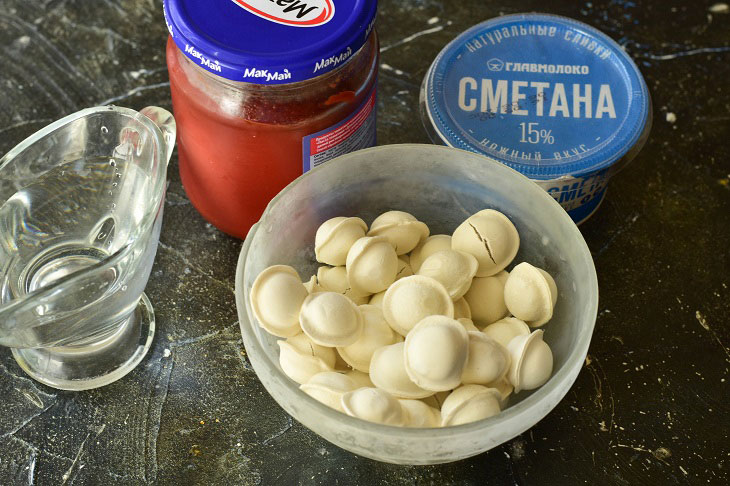 How to cook:
1. Place a pot of water on the stove. When the water boils, put the dumplings, cook them until tender. See the packaging for the cooking time. If you cook homemade dumplings, then cook them for 7-8 minutes, only note the time after the water boils with them. Add salt to the water so that the dough is not bland to taste. Also, do not forget to reduce the heat so that the water does not run out of the pan when boiling. Put the finished dumplings on a dish, let them cool down a bit.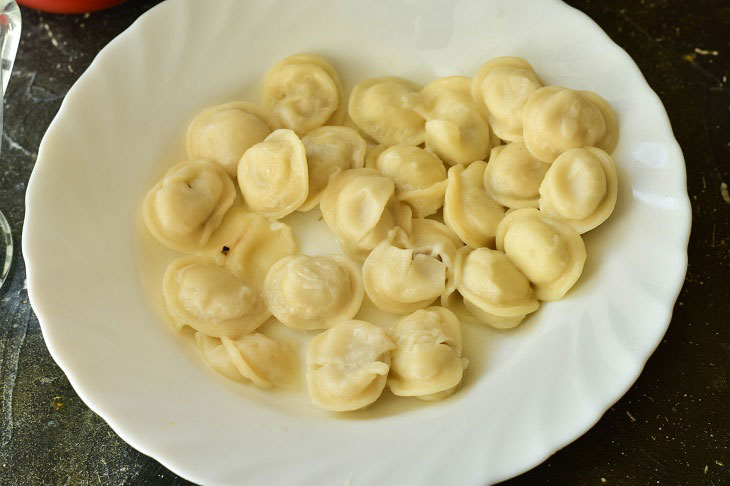 2. Then transfer the boiled dumplings to a baking dish, you do not need to lubricate it with anything.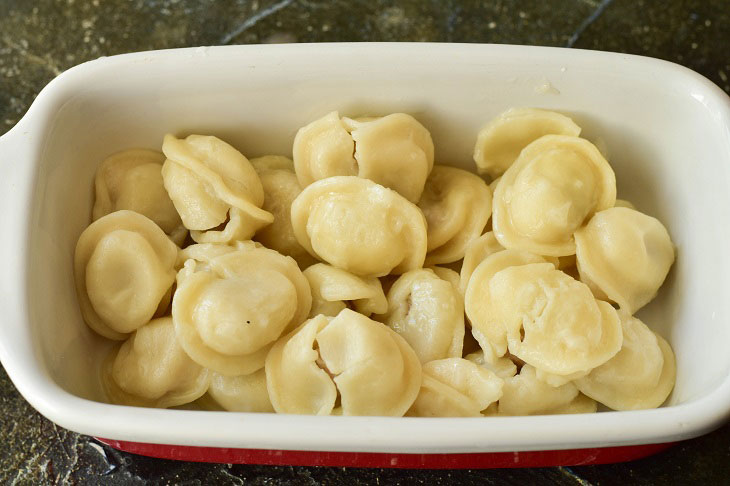 3. Put sour cream and tomato paste in a bowl.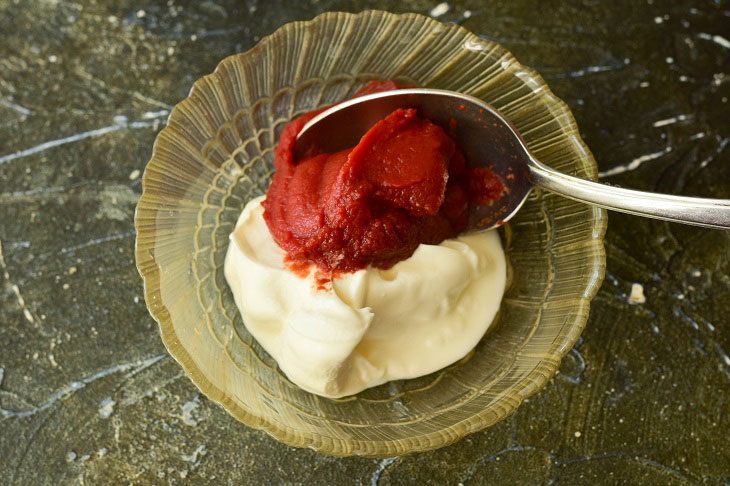 4. Now pour in the water. If sour cream is rare, with a small percentage of fat, then do not add it to the sauce.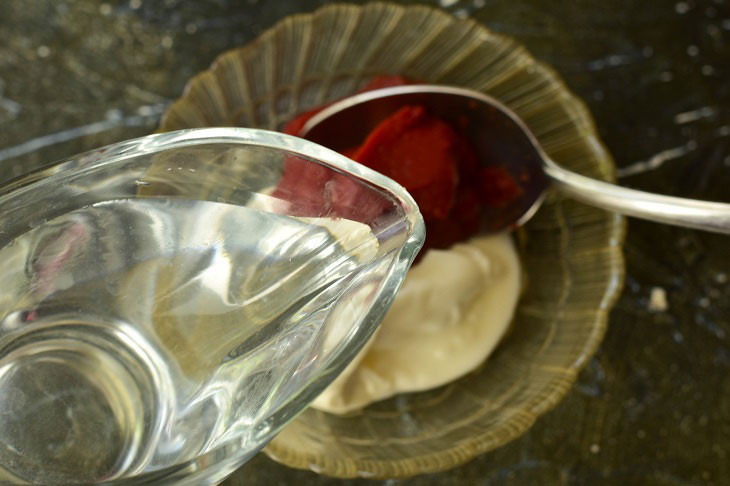 5. Mix the sauce very well with a spoon.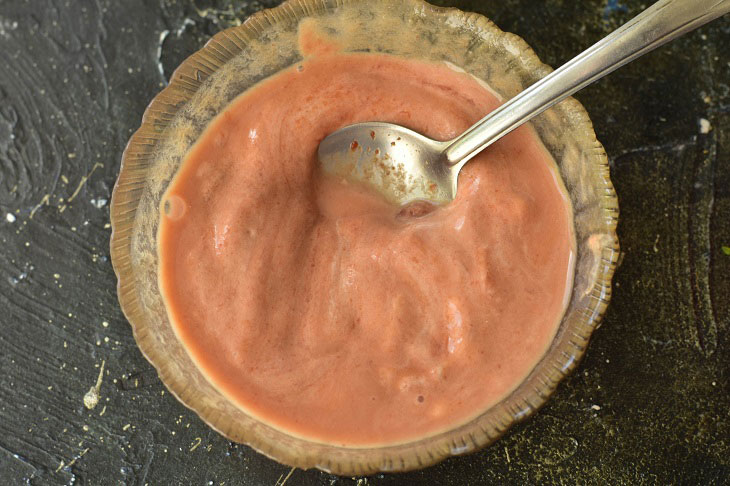 6. Pour dumplings with sauce.
The dumplings must be completely covered with the sauce, otherwise, when they are baked in the oven, a crust will form on top, and the dumplings will not come out tasty.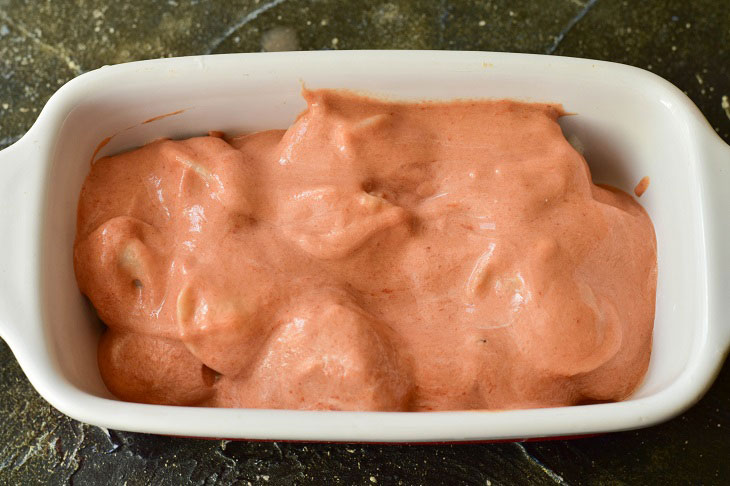 7. Send the form with dumplings to the oven preheated to 190 degrees for 15-20 minutes.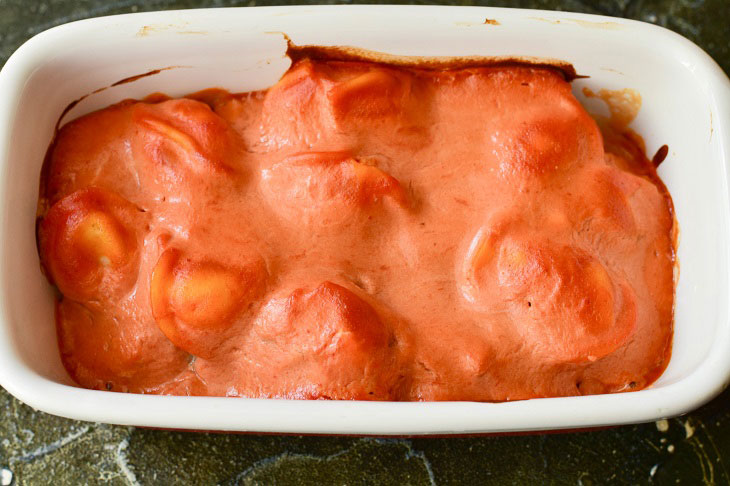 8. Sprinkle the finished dish with chopped herbs.
You can serve dumplings in sour cream and tomato sauce right in the form or transfer the right amount to a plate. Both hot and cold, the finished dish is very tasty.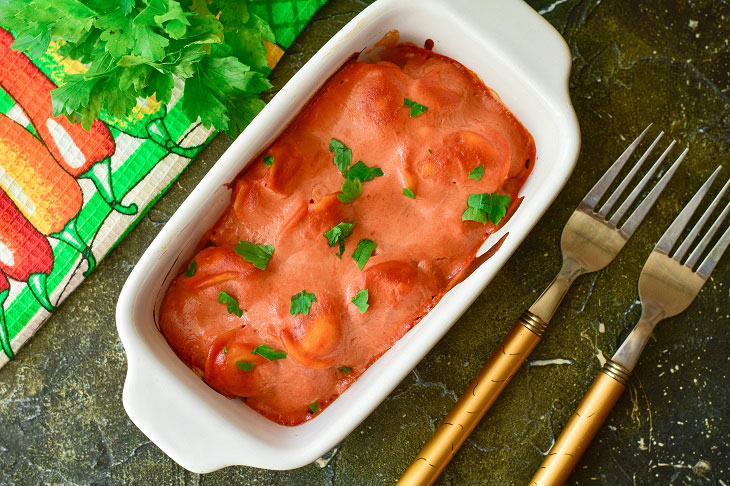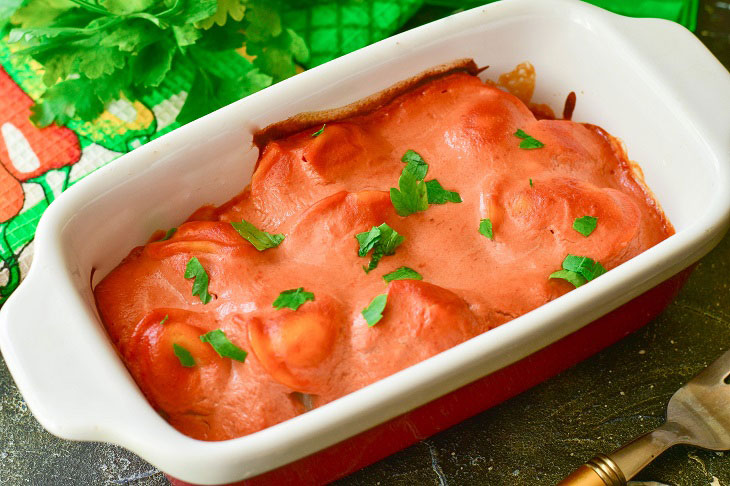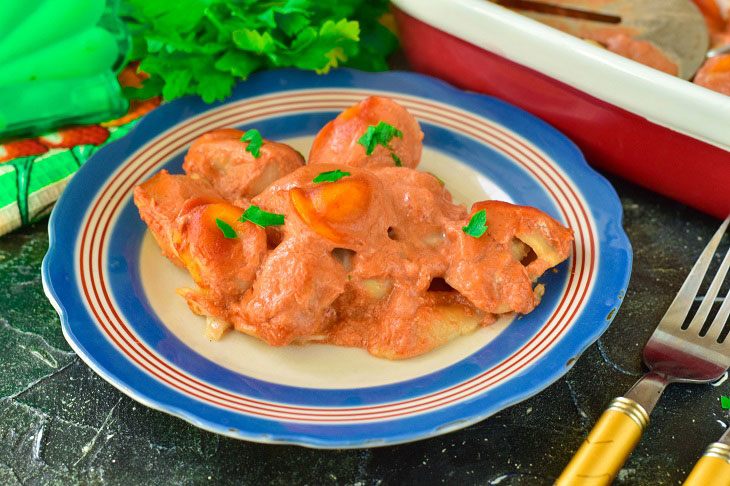 Enjoy your meal!