French-style meat is often prepared by housewives in the post-Soviet space and served on the festive table. The secret of popularity is in the ease of preparation and the ability to improvise. There are many cooking options. Most often, meat in French is cooked in the oven. Portioned pieces of meat are laid out on a baking sheet, layers of onions, potatoes, mushrooms or tomatoes alternate on top. Finish the assembly with slices of cheese.
This dish can also be cooked in a pan – it will turn out very tasty and fast. Try it! Pork tenderloin or neck is best suited for the recipe. You can use turkey, chicken or beef tenderloin if you wish.
For frying meat, I recommend a mixture of vegetable and butter. When choosing a hard cheese, give preference to low-melting fatty varieties with a classic medium-salty taste. We recommend grinding black and allspice with peas in a mortar and sprinkle the meat with this mixture. For cooking, a thick-walled pan with a lid is best suited.
Ingredients:
Pork – 450 g.
Tomato – 1 pc.
Onion – 0.5 pcs.
Butter – 15 g.
Vegetable oil – 1.5 tbsp. l.
Cheese – 80 g.
Salt, pepper – to taste.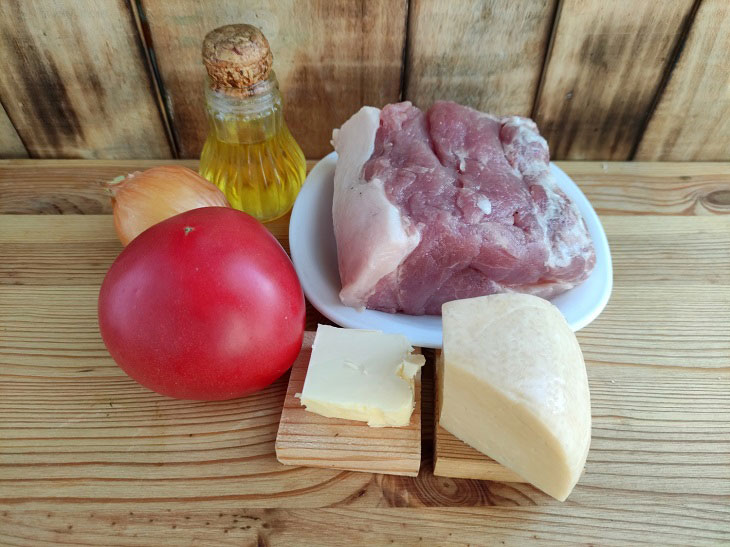 How to cook:
1. Rinse the meat, dry it and cut into 1 cm thick portions.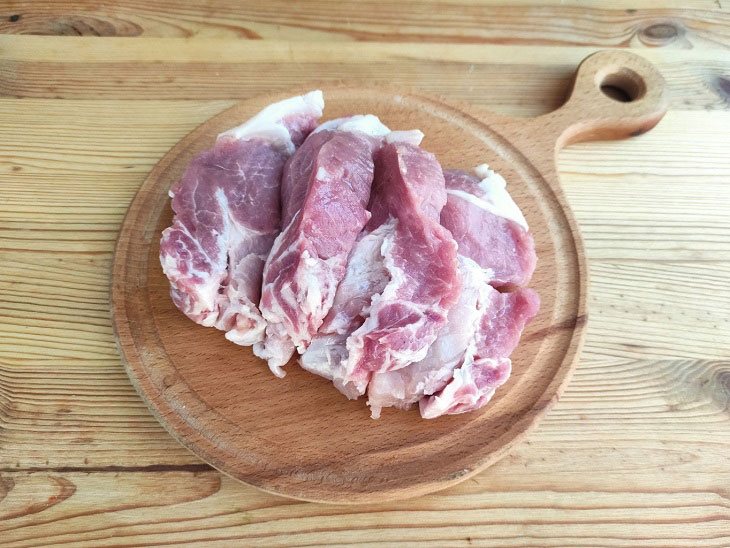 2. Cover the pork with cling film and lightly beat off. Salt and pepper the slices, leave for 10 minutes.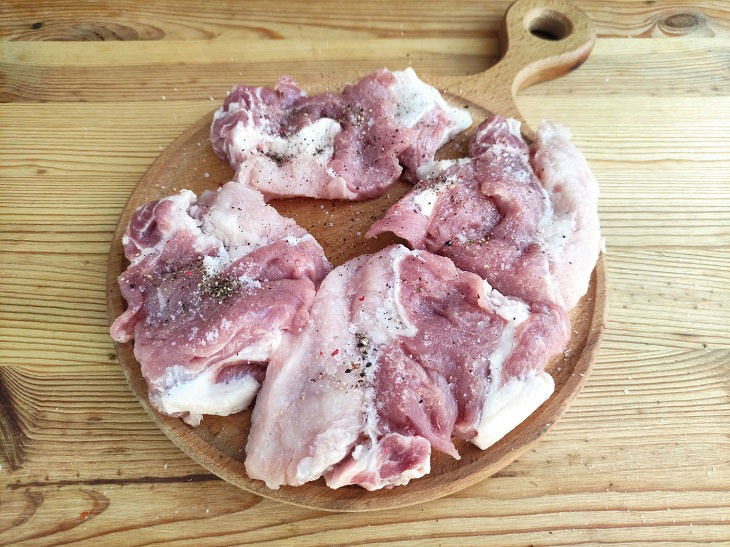 3. Cheese cut into slices. Peel the onion from the husk, chop as thin as possible.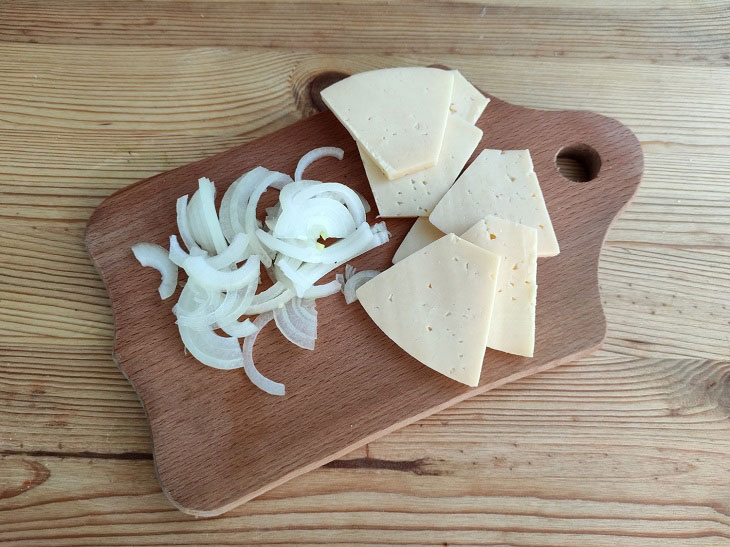 4. Rinse and wipe the tomato. Vegetable cut into semicircles.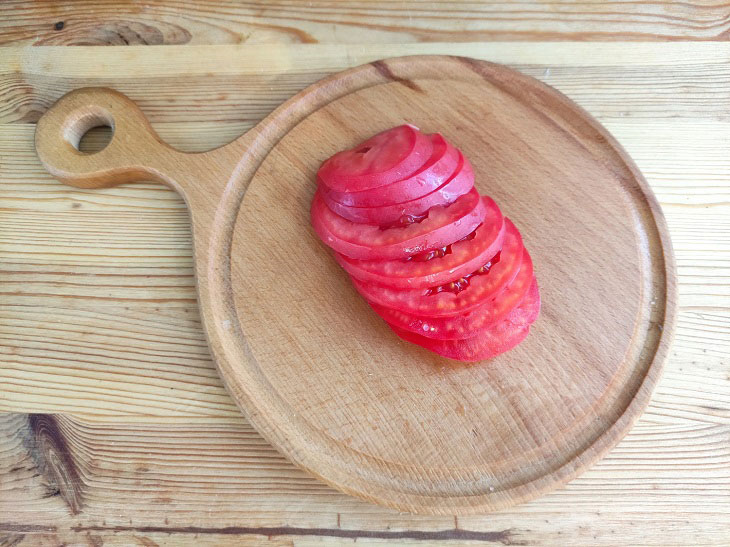 5. Heat vegetable oil and butter in a frying pan. Put the pieces of meat and fry over medium heat for two to three minutes until golden brown.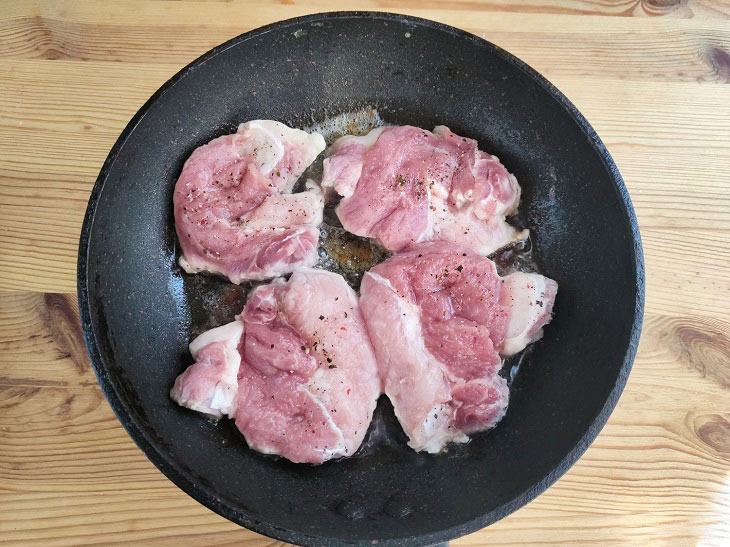 6. Turn meat over.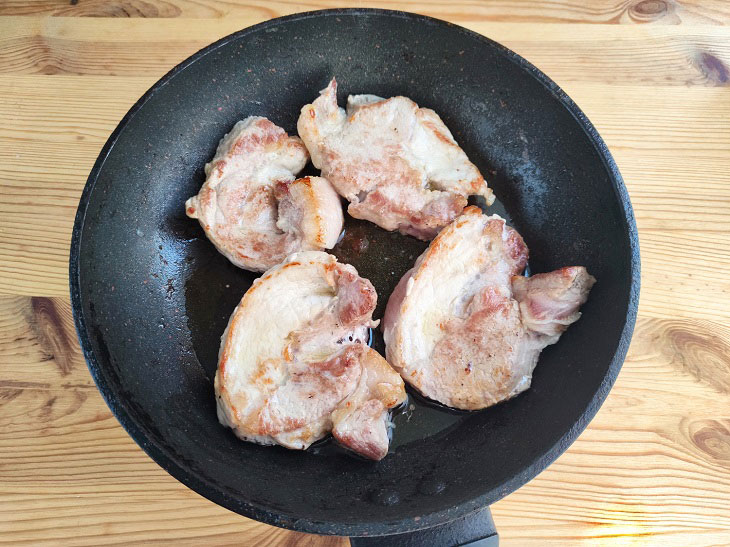 7. Lay the onion on top.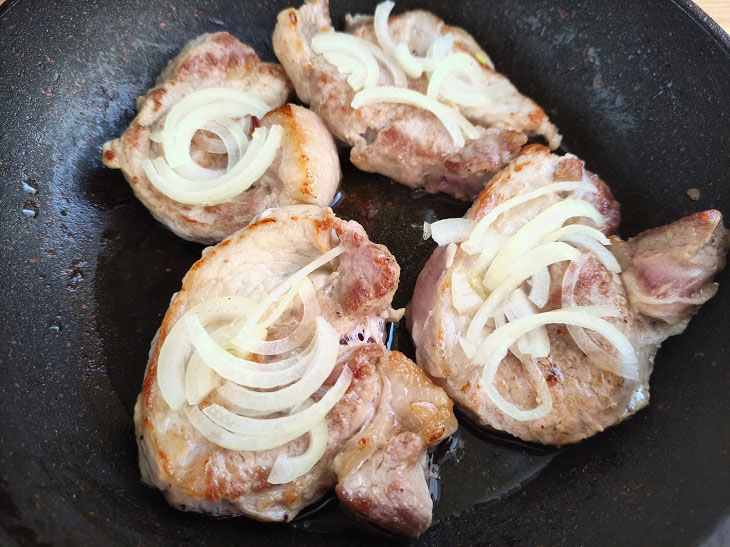 8. Put the tomatoes on the onion.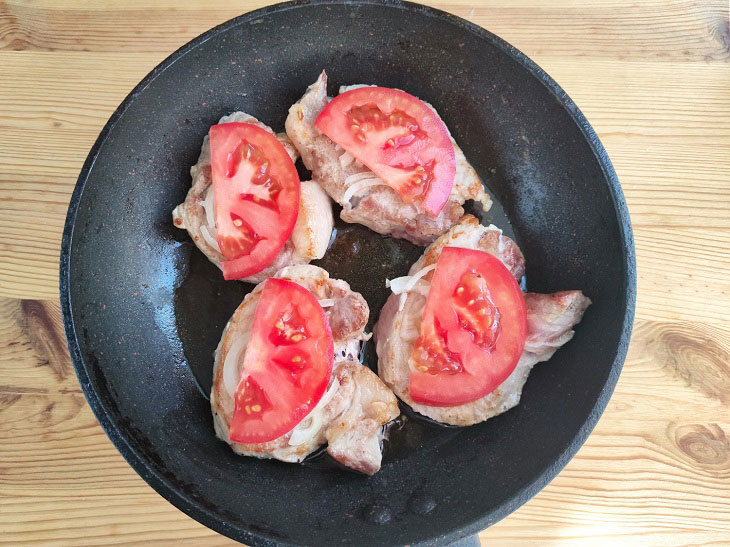 9. Cover tomatoes with cheese slices. Cover the pan with a lid and cook for 2 minutes over high heat. Reduce heat to low and cook for 10 minutes until cheese is melted.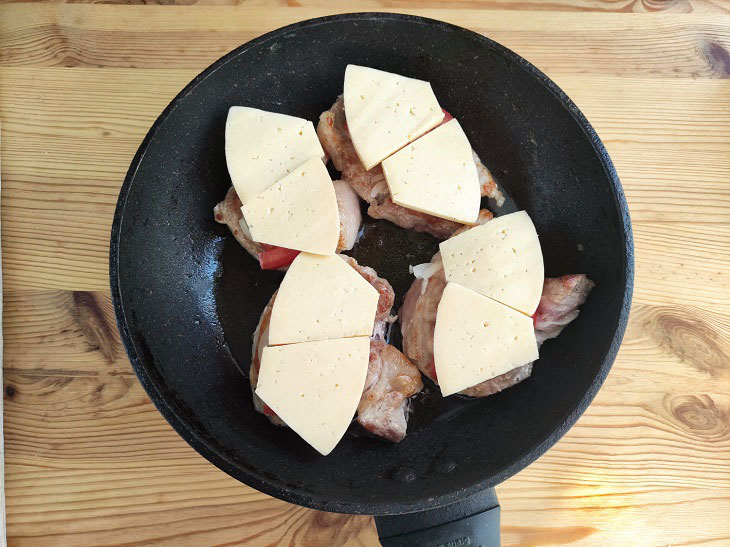 10. Serve a plate for serving with lettuce leaves, lay the meat in French, garnish with cherry tomatoes.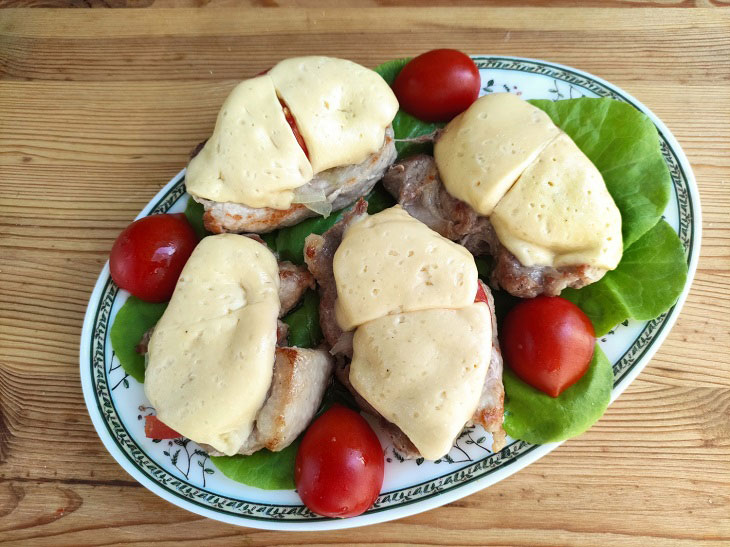 The dish is served hot. With minimal effort, you can please unexpected guests or cook French-style meat for dinner.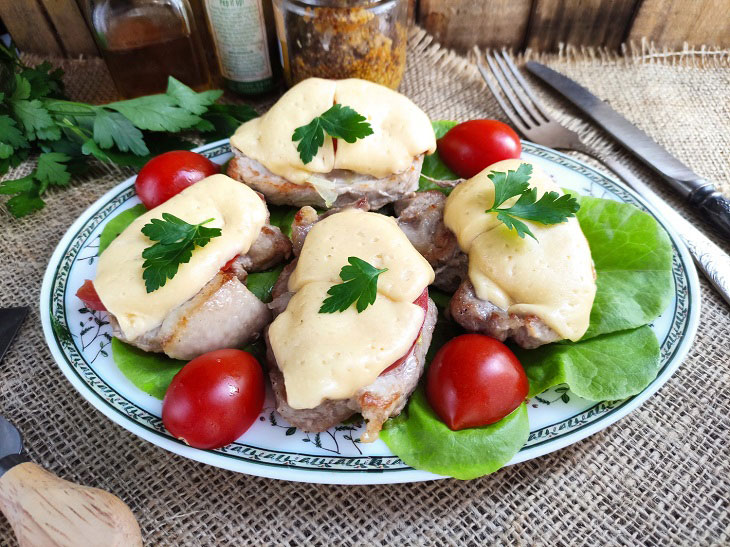 Bon appetit!