To prepare a fragrant delicious borscht from summer vegetables with beets, prepare the necessary products according to the list. Instead of tomato paste, in our version we will use fresh ripe tomatoes, which will give our borscht a unique taste, and young beets – a bright saturated color. An abundance of fresh herbs and a few cloves of garlic will add their spicy note to the unique flavor of this favorite dish.
Today we will cook light lean borscht with fresh summer vegetables on the water, but if you wish, you can use any broth instead of water if you prefer this option. Ready borscht in this case will turn out to be more high-calorie and rich in taste.
Ingredients:
Water (or any broth) – 2 liters.
Potatoes – 2-3 pcs.
Beets – 1 pc.
Carrot – 1 pc.
Onion – 1 pc.
Sweet pepper – 1 pc.
White cabbage – 250 g.
Fresh tomatoes – 250 g.
Vegetable oil – 3 tbsp. l.
Garlic – 3 cloves.
Bay leaf – 2 pcs.
Salt, ground pepper (mixture), fresh herbs – to taste.
How to cook:
1. All vegetables must first be thoroughly washed in clean water and peeled.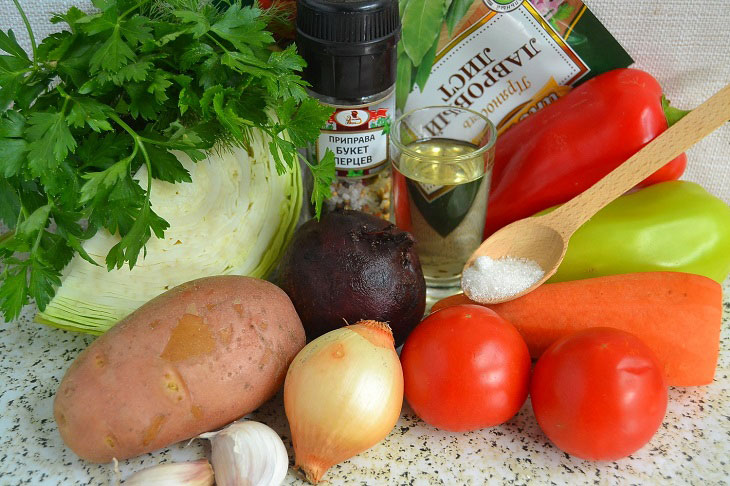 2. Cut the potato into small cubes.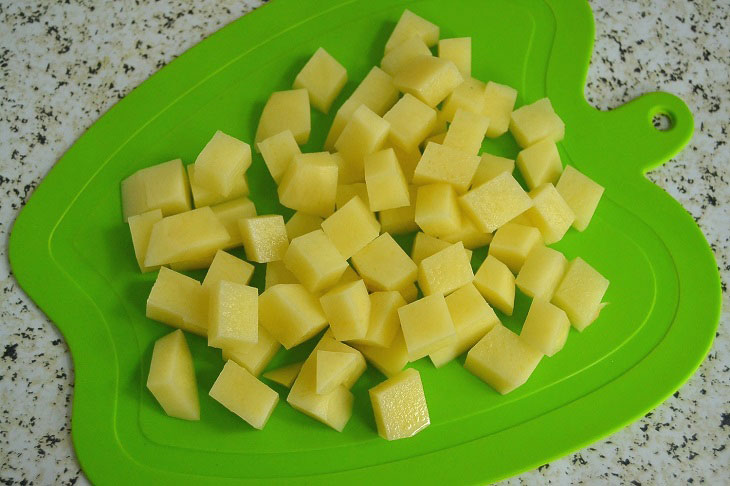 3. Pour water into a saucepan or saucepan and pour potato cubes into it. We put it on the stove and cook at a gentle boil until soft.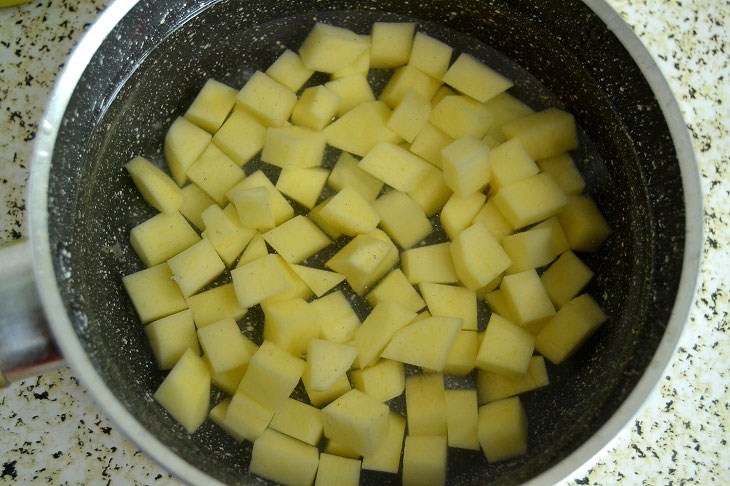 4. Onions, carrots and sweet peppers cut into strips.
5. Pour oil into the pan and pour the chopped vegetables for dressing. Here we also add a thin straw of beets. We send the pan to the stove.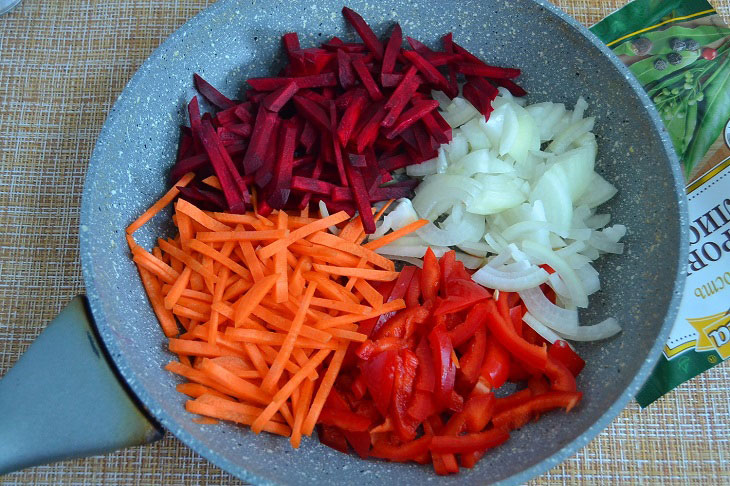 6. We let the vegetable slices over low heat for 10-12 minutes, constantly stirring with a wooden spatula.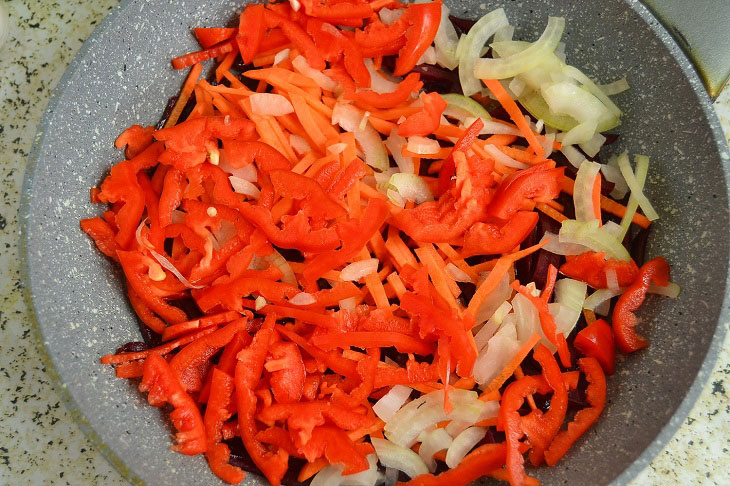 7. Grate fresh red tomatoes and pour into a pan with vegetables. Simmer everything together for another five minutes. We remove the ready-made dressing for borscht from summer vegetables with beets from the stove.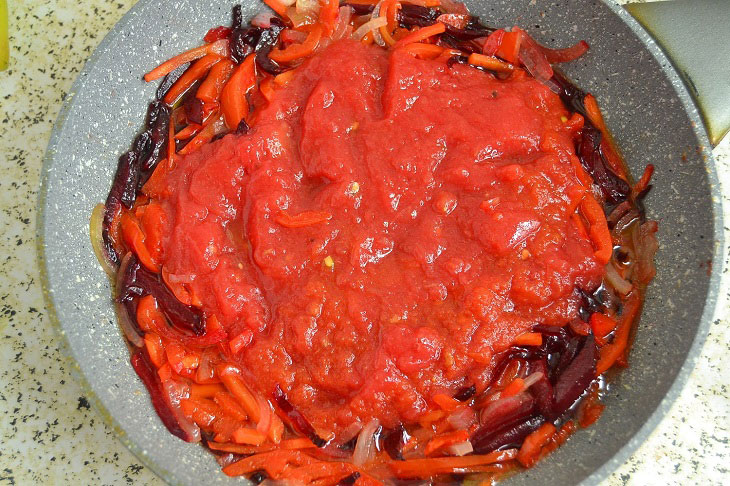 8. Thinly chop white cabbage.
If you like thick borscht, then you can increase the amount of cabbage to your liking.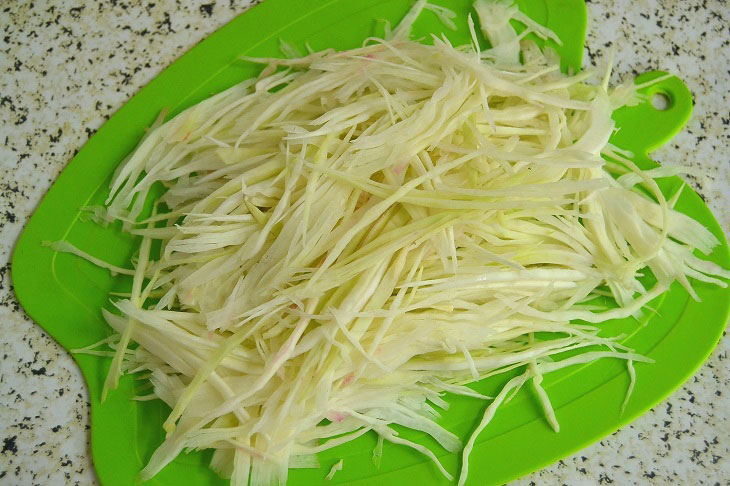 9. We add the cabbage to the almost ready potatoes and cook for another 3-4 minutes at a gentle boil until the cabbage is ready.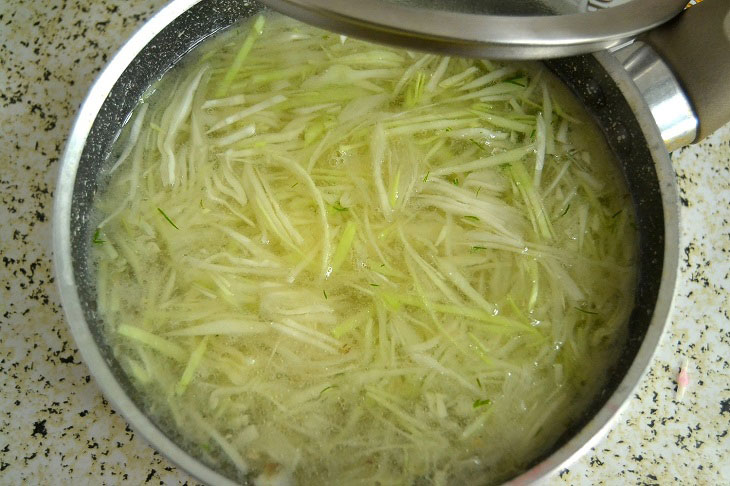 10. Pour the prepared dressing with beets into the saucepan, add greens, finely chopped garlic, bay leaf and ground pepper. Salt to taste. Bring almost ready borscht to a boil and immediately turn off the heat.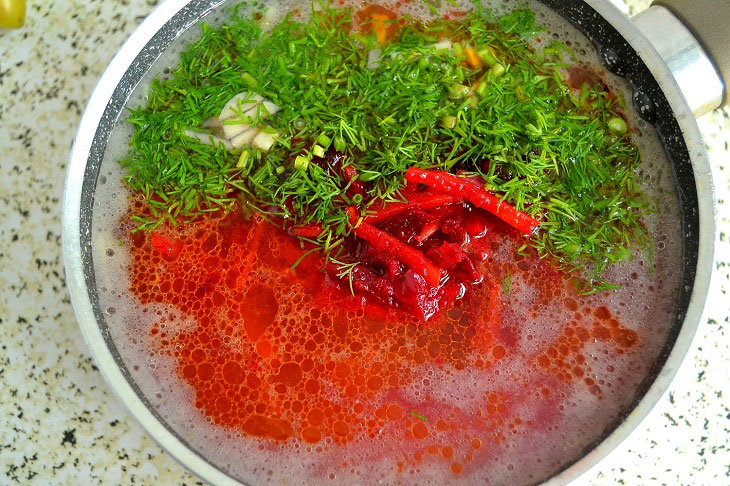 11. Borsch of summer vegetables with beets is ready. Cover the pot with a lid and let it brew for 15-20 minutes.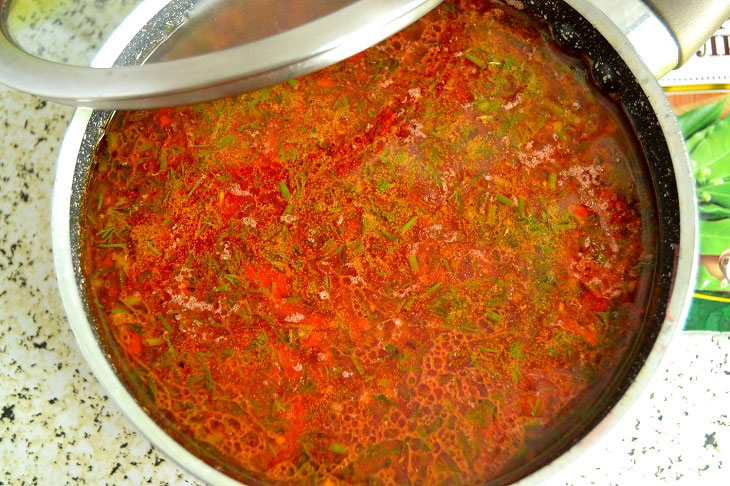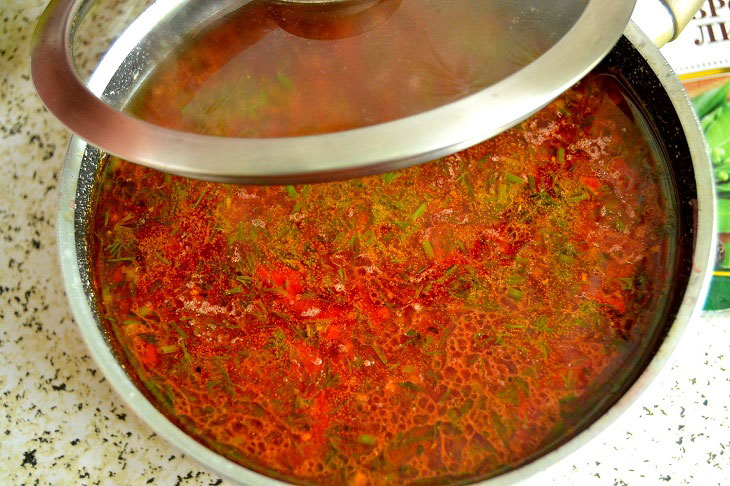 Pour hot fragrant borsch on plates, generously season with sour cream and serve.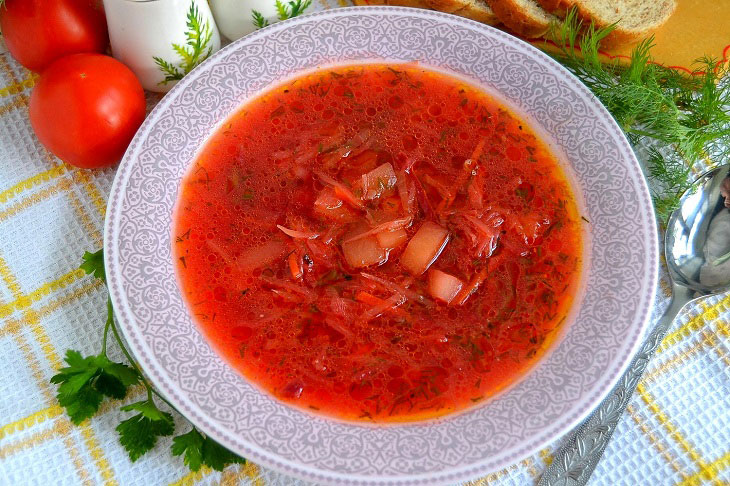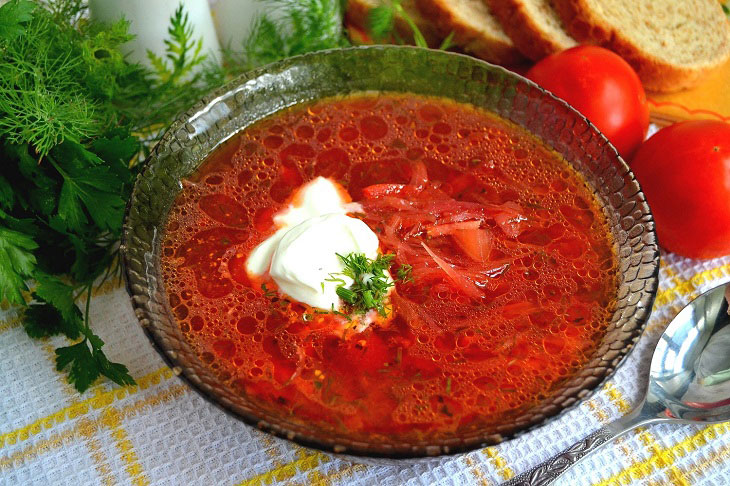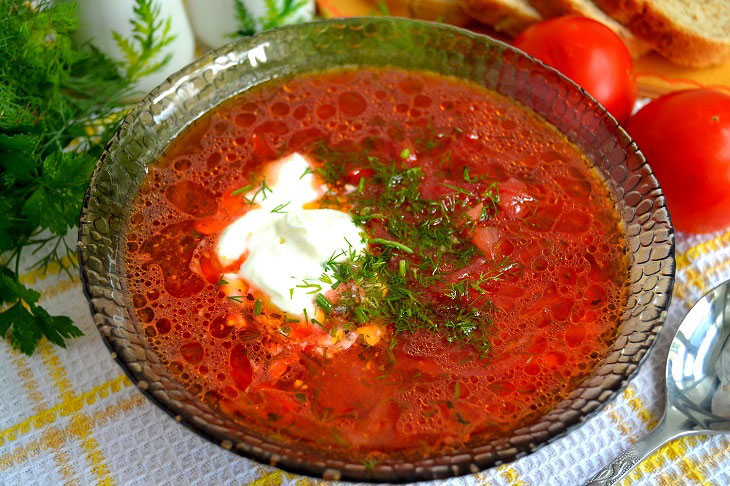 Bon appetit!