Kapustnyak according to the recipe of the Zaporizhzhya Cossacks is simply an incredibly rich, fragrant and tasty soup that everyone will undoubtedly like. We will cook it from pork ribs, fatter and meatier.
Thanks to the large amount of meat, the soup comes out hearty and nutritious, a plate of hot as a dinner is ideal. In addition to meat, we will use sauerkraut, millet, carrots, onions and potatoes – the ingredients are available and are often at hand, therefore, everyone can cook cabbage. You can serve the dish to the table with different greens, you can add a spoonful of thick sour cream – this is already to your taste.
Ingredients:
Water – 2 liters.
Pork ribs – 500 g.
Potatoes – 2 pcs.
Millet – 0.5 tbsp.
Carrot – 1 pc.
Onion – 1 pc.
Sauerkraut – 150-200 g.
Salt, pepper, bay leaf – to taste.
Vegetable oil – 3 tbsp. l.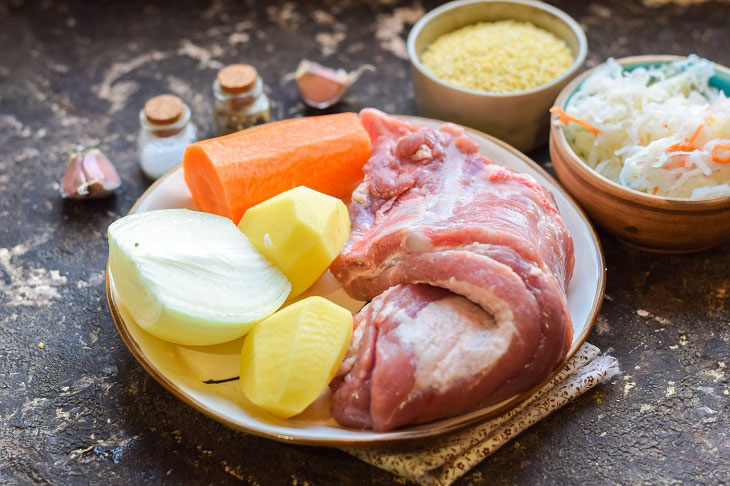 Cooking:
1. Choose meaty and fatty pork ribs, rinse the ribs, transfer to a saucepan, pour water. Put the pan on the fire, cook the broth for 50-60 minutes.
The foam that forms after boiling the broth must be removed with a slotted spoon.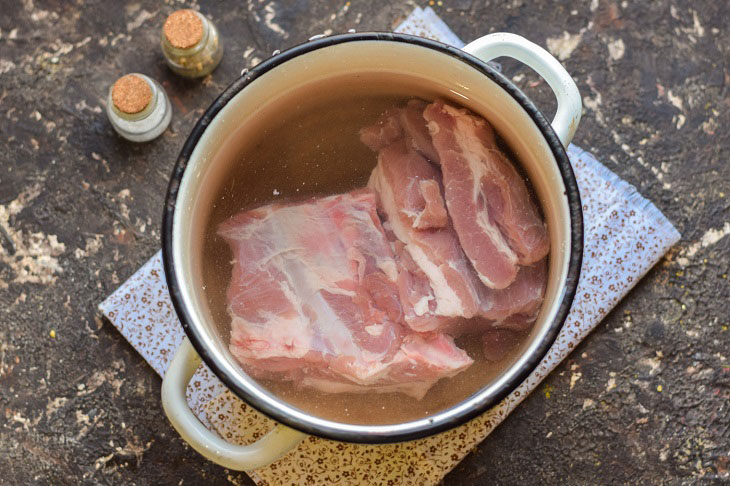 2. Peel and wash the potatoes, cut into medium-sized pieces.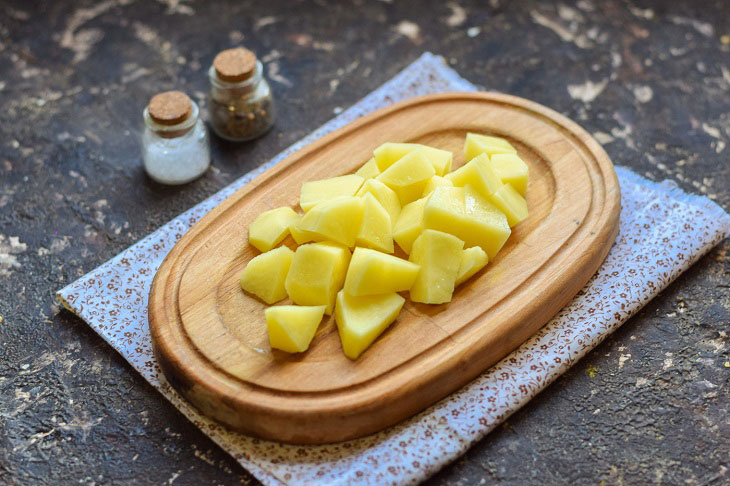 3. Peel, rinse and dry carrots and onions. Grate the carrots on a medium grater, cut the onion into cubes, you can cut into half rings.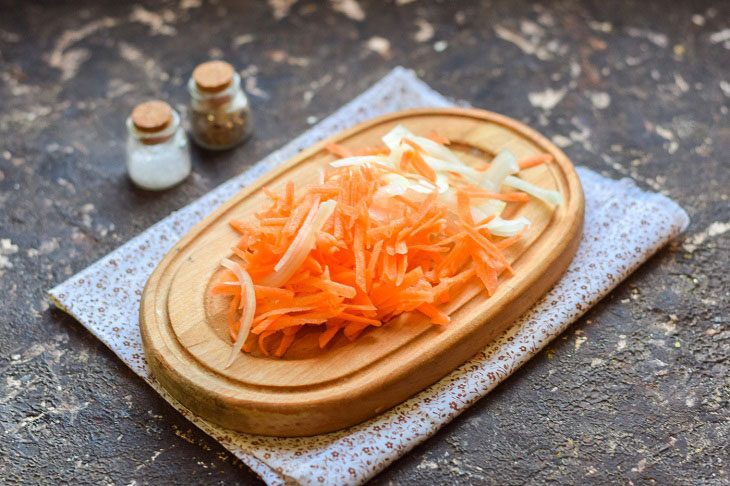 4. Cut the sauerkraut if it is too long.
Cabbage should be sour and crunchy, that's when the cabbage will be perfect.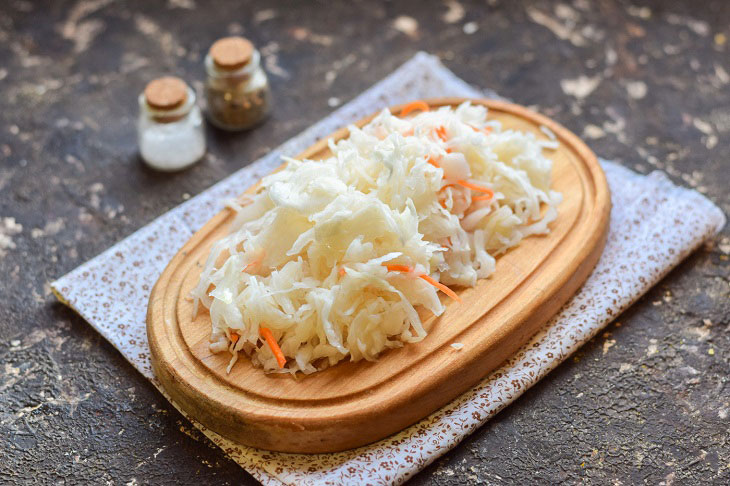 5. Rinse and dry the millet. After an hour of boiling the broth, add millet and potatoes to the pan – cook everything together for 20 minutes.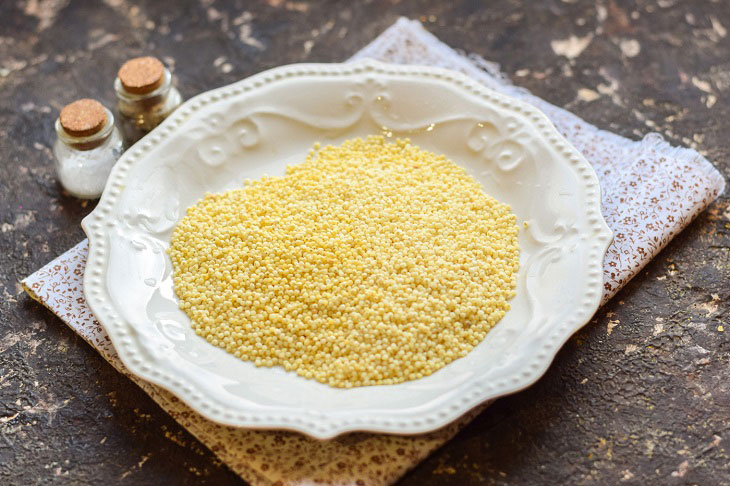 6. Heat oil in a frying pan, put carrots, onions and sauerkraut. Fry all ingredients for 4-5 minutes, stirring occasionally.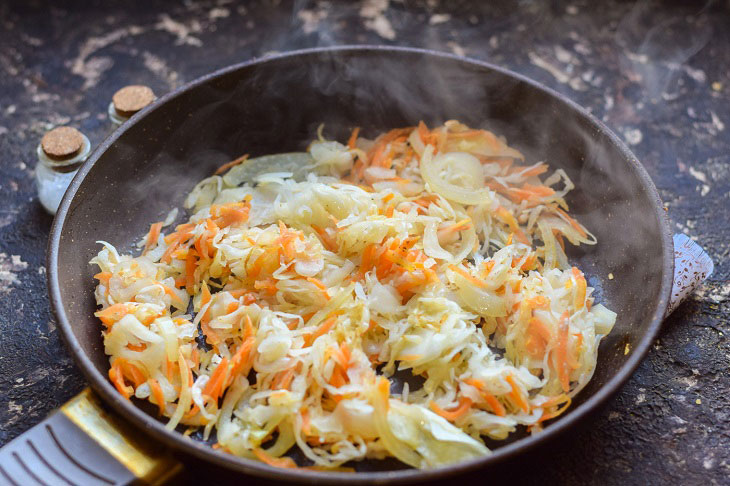 7. Transfer cabbage with vegetables to a saucepan, add bay leaf, salt and ground black pepper.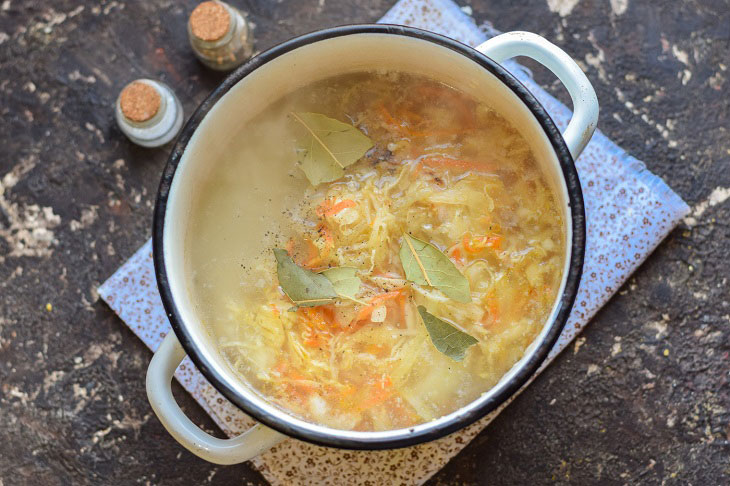 8. If the ribs were cooked in one piece, cut the ribs into portions and return to the pan.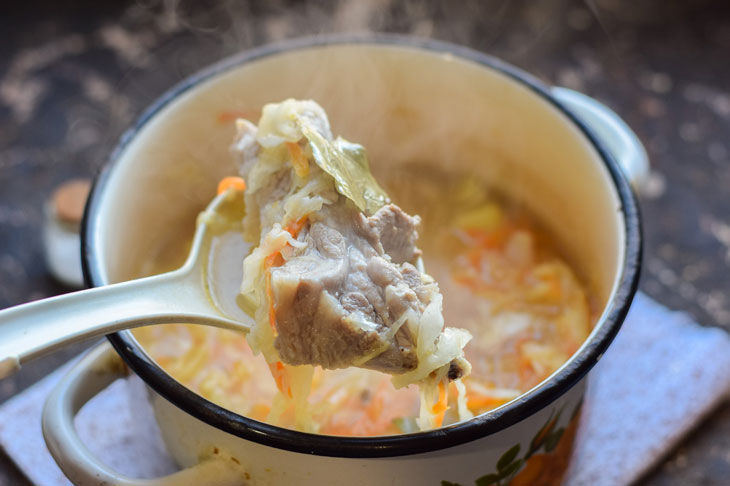 Take a sample of cabbage and serve.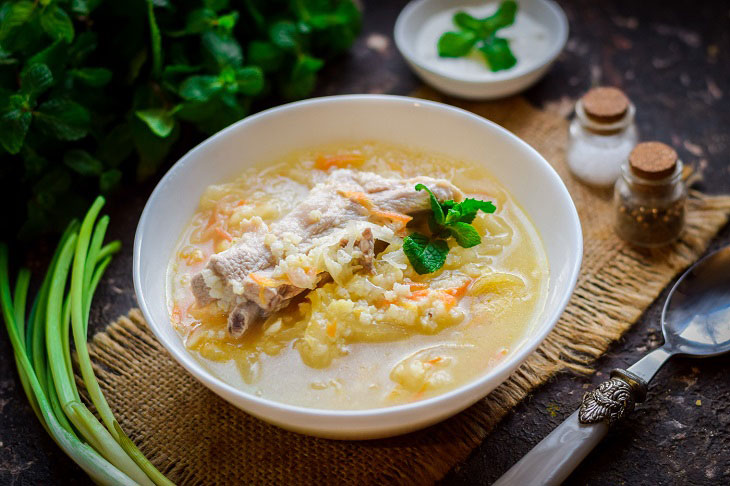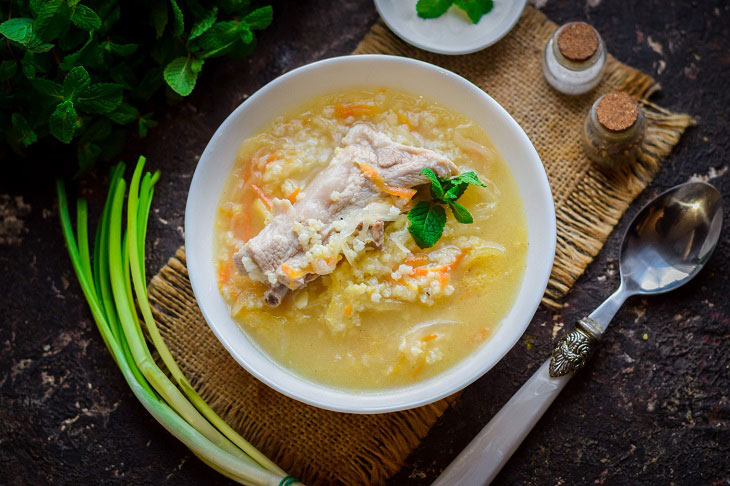 Bon appetit!