Czech bean soup is a delicious first course that can be safely made for lunch. It is not difficult to cook it and quite quickly, as the broth is cooked without meat. Beans for soup can be used canned or regular. Frying should be done from carrots and onions, and it is best to fry vegetables in odorless vegetable oil or use homemade lard.
The fact that sausages are added to the soup gives it a special piquancy. This recipe used smoked with cheese, but just smoked will do. It is also worth adding spices and fresh herbs. At this point, it is important to use what you like best to taste. When choosing greens, you can give preference to dill, parsley or any other. From spices, paprika, oregano, basil and others are suitable. At this point, it is important that only those spices that you like should be added so as not to spoil the taste of the soup.
Ingredients:
Beans – 1.5-2 tbsp. l.
Sausage (you can use the one that is available or that you love the most) – 1 pc.
Onion – 1 pc.
Carrots (not large in size) – 1 pc.
Tomato paste – 1 tbsp. l.
Salt – 0.5 tsp.
Pepper – 1 pinch.
Refined oil – 2 tbsp. l.
Paprika – 1 pinch.
Spices for soup – 1 pinch.
Parsley – a few leaves.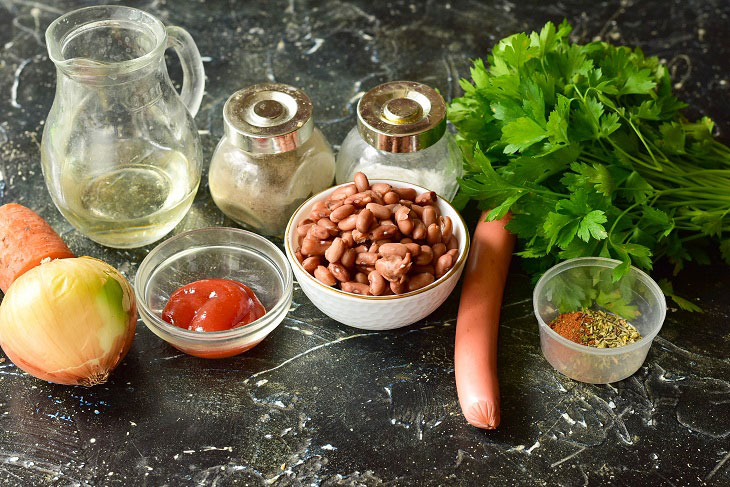 How to cook:
1. So, cut the carrots into half circles.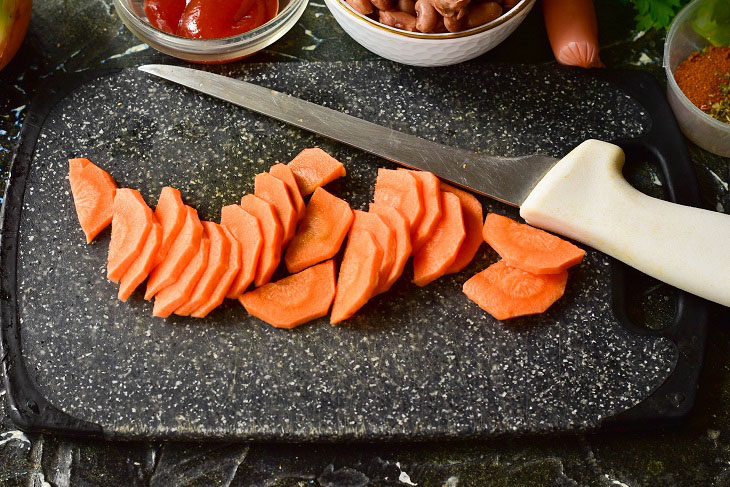 2. Onion cut into cubes.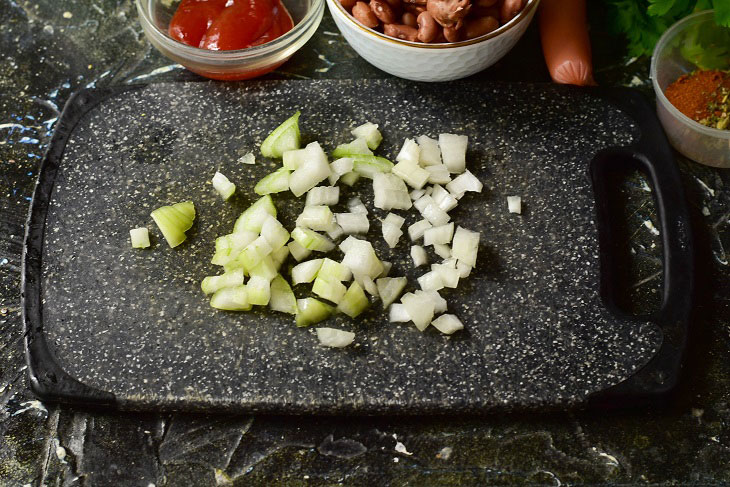 3. Saute carrot slices and onions in a pan.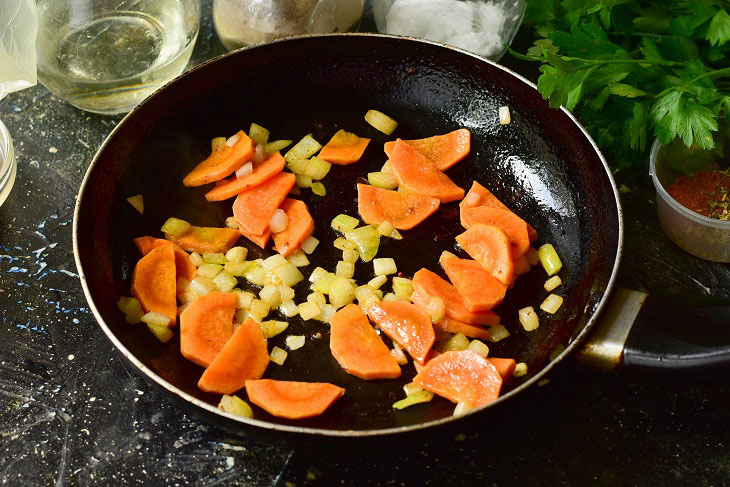 4. Cut sausage into slices.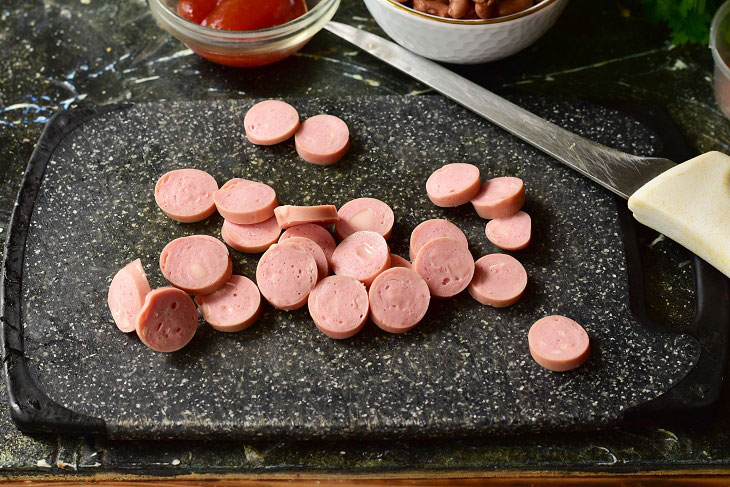 5. Fry it in another pan.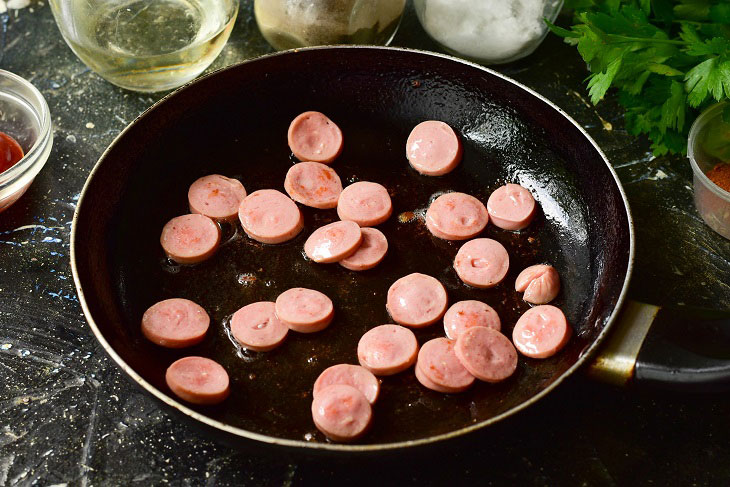 6. Bring the water to a boil, put the roast in it.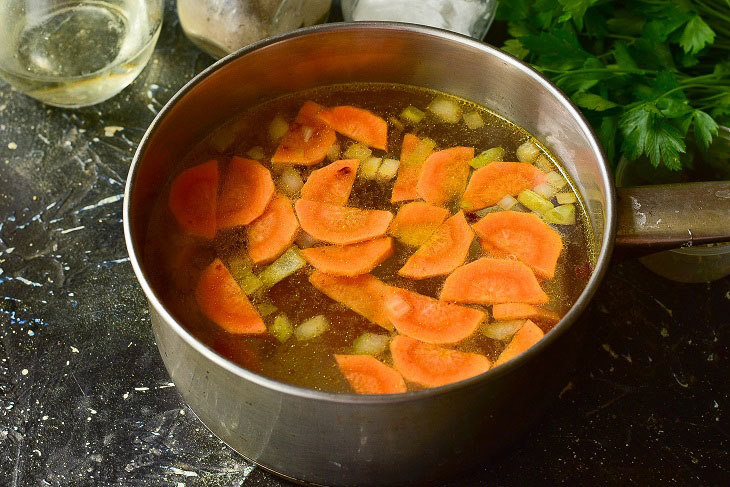 7. Send the sausage there.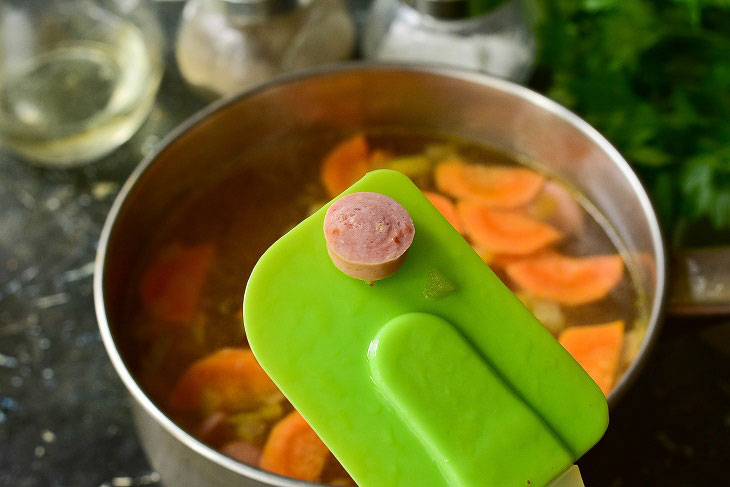 8. Then lay out the tomato paste.
If there is no tomato paste, then use ketchup or fresh tomatoes, which are finely chopped.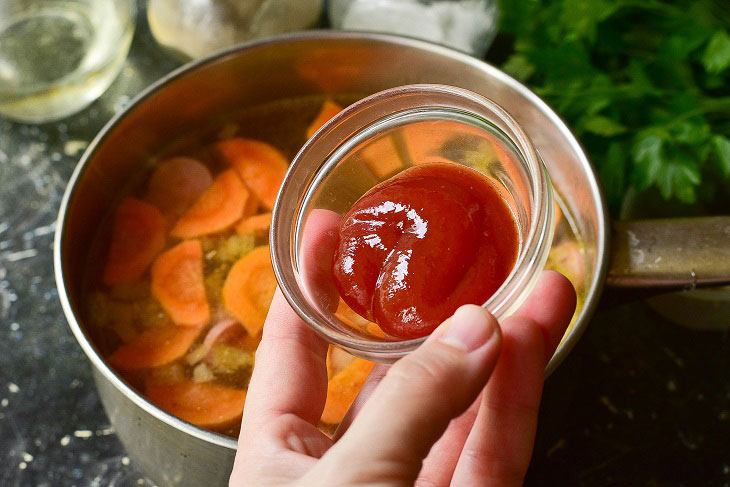 9. Use a special key to open a can of canned beans. Put it in the broth.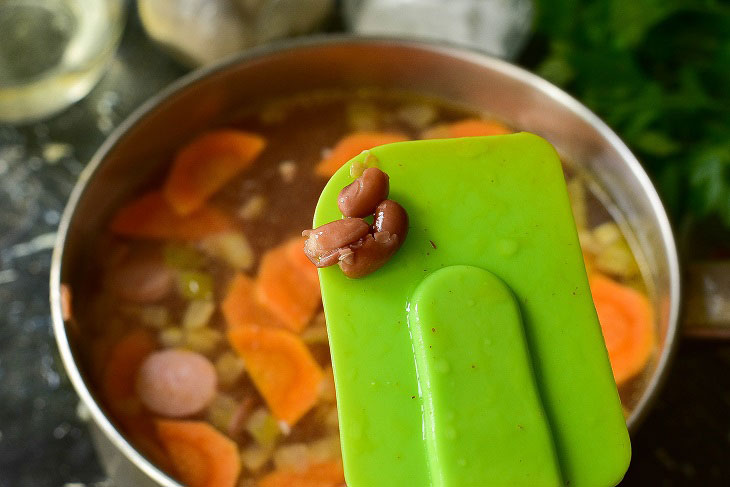 10. Add spices and paprika.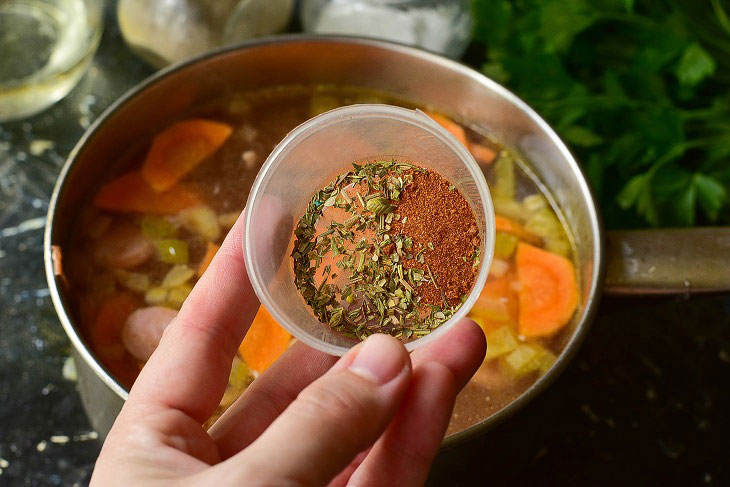 11. Then lay out sprigs of parsley or any other herbs.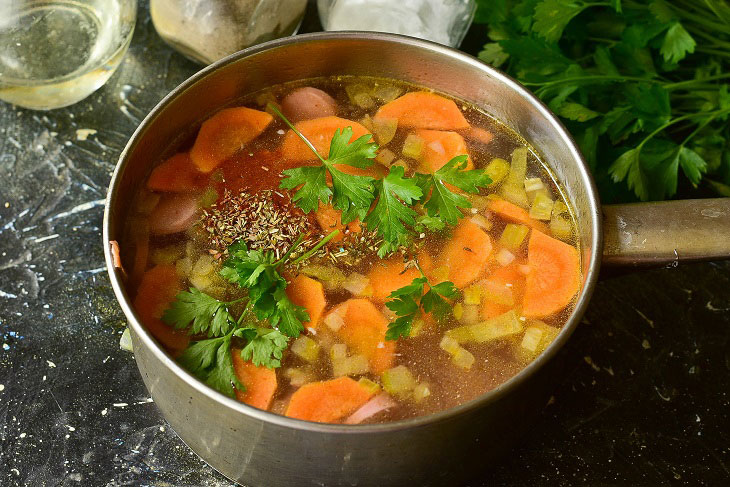 12. Add salt and pepper. Simmer the soup for another 5-7 minutes.
Here is such a Czech bean soup!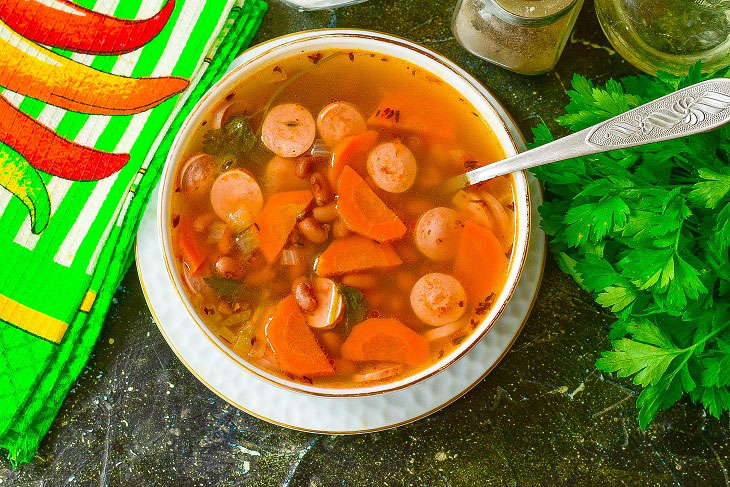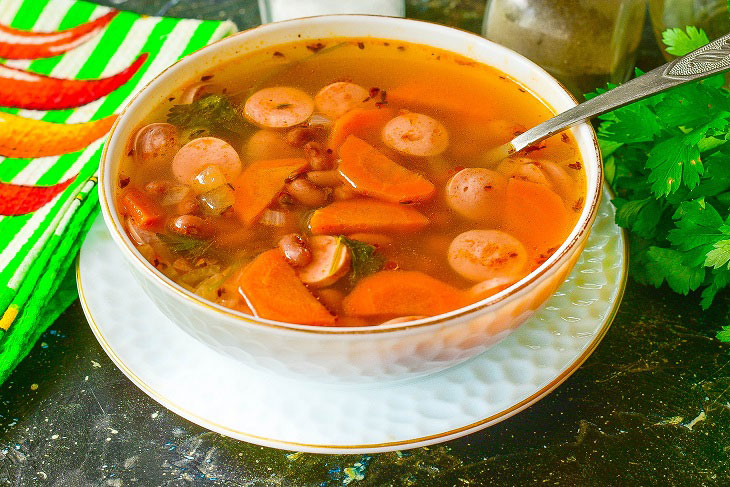 Bon appetit!