Soup-puree "Unloading" is ideal for diet food and lenten menu.
Its preparation will not require any special efforts from you, you just need to chop, boil and grind vegetables – zucchini, tomatoes and onions to a puree state. In addition to the vegetable "bouquet", the composition of the soup includes oatmeal, which harmoniously fit into the overall composition and make the dish hearty and more saturated. Seasonings are classic – salt and black pepper. And the connecting link is sunflower oil, and in a small amount. In addition, fresh fragrant dill, which decorates the dish, gives the soup a peculiar taste and makes it even more appetizing.
Ingredients:
Zucchini – 700 g.
Tomato – 250 g.
Onion – 150 g.
Oat flakes – 6 tbsp. l.
Water – 700 ml.
Sunflower oil – 1 tbsp. l.
Salt – to taste.
Freshly ground black pepper – to taste.
Dill greens – a few branches.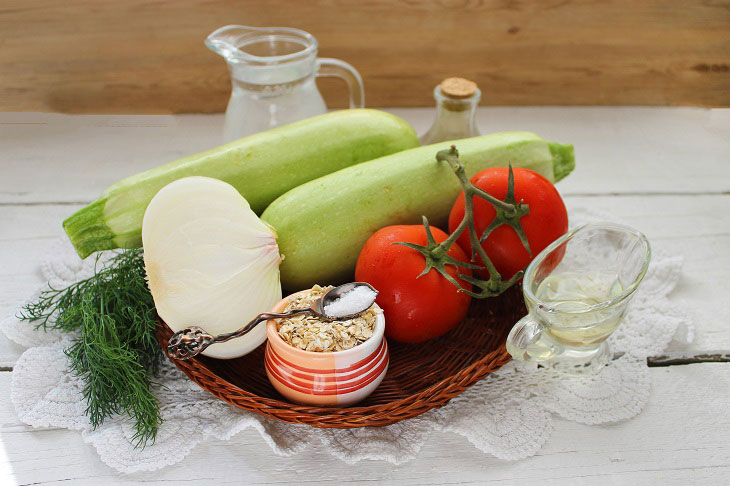 Cooking time: 50 minutes. Servings Per Container: 4.
How to cook:
1. Wash tomatoes and zucchini.
Tomatoes choose ripe, with dense pulp. Zucchini for puree soup is better to use young, without grains.
Peel and wash the onion. Cut all vegetables into cubes with a side of about 1.5 cm.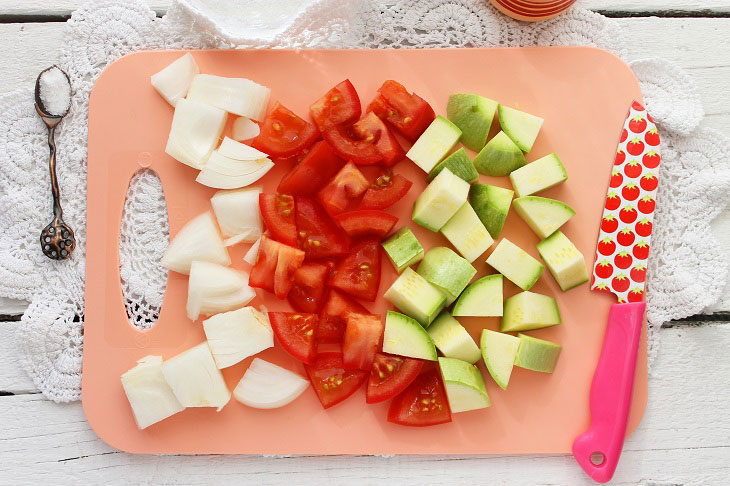 2. Place the zucchini, tomatoes and onions in a saucepan.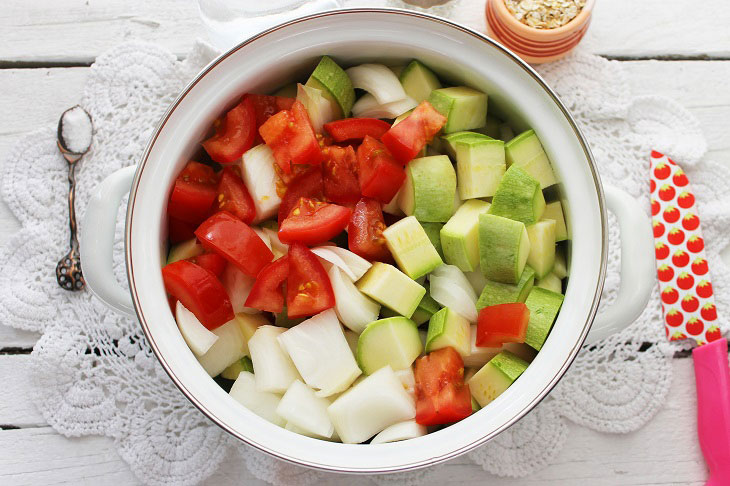 3. Pour hot water over vegetables. Let it boil and cook for 15-20 minutes until the vegetables are ready.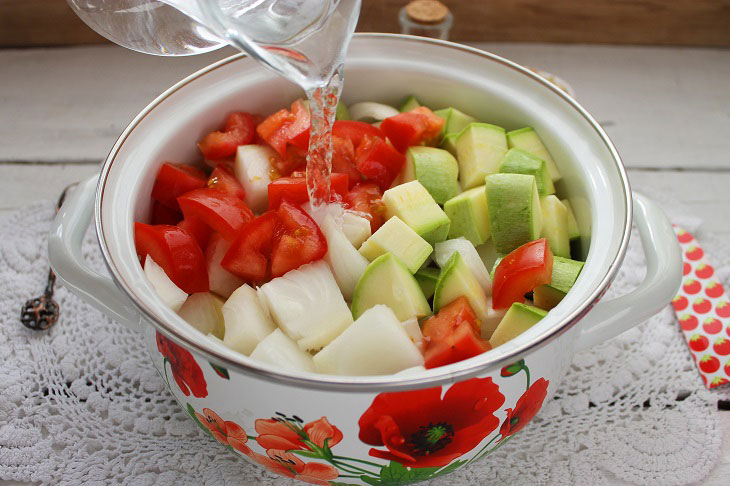 4. Season to taste with black, preferably freshly ground, pepper.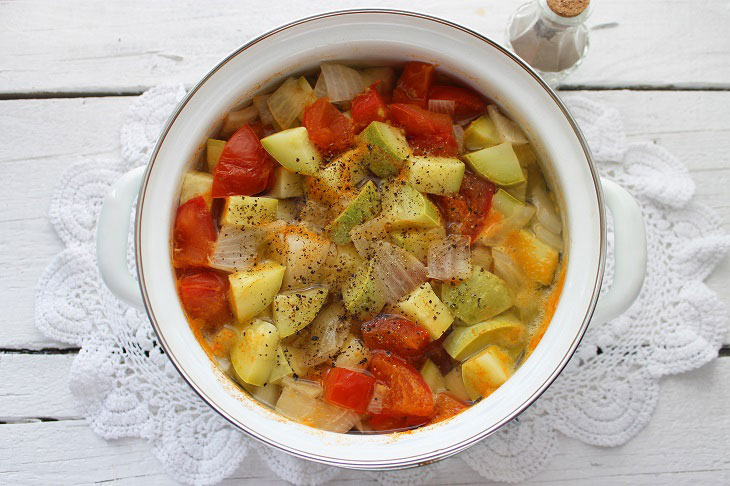 5. Pour in oatmeal and salt. Stir. Continue cooking for another 2-3 minutes. Then take the pot off the heat and cover tightly with a lid. Let the soup brew for 5 minutes.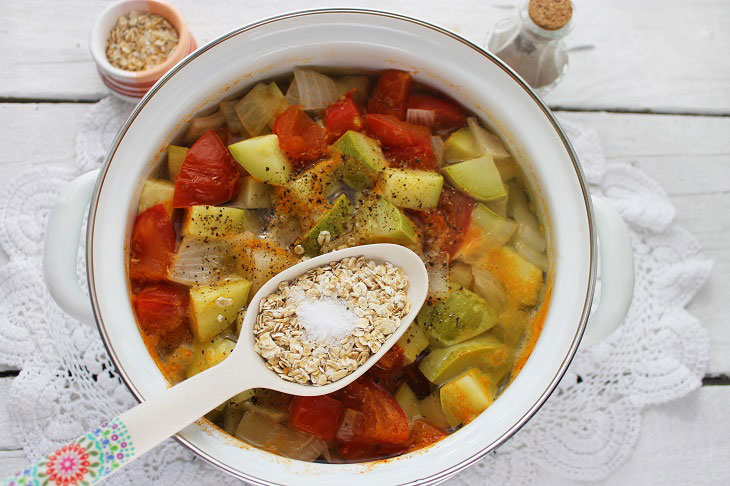 6. Using an immersion blender, purée the contents of the pot.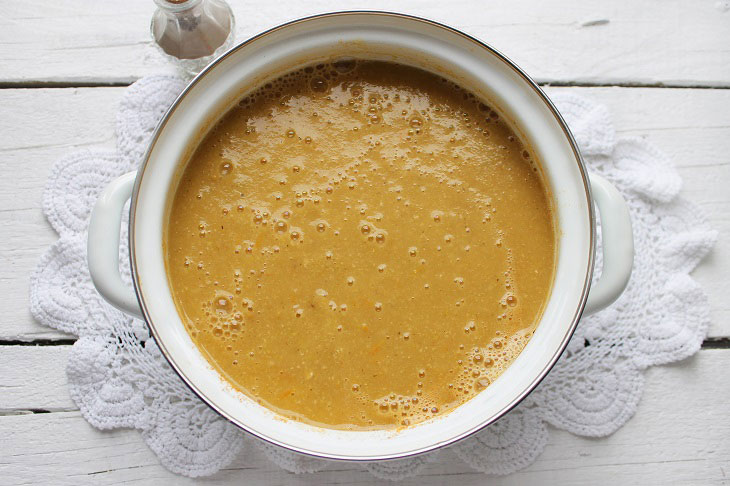 7. Pour in sunflower oil and mix well.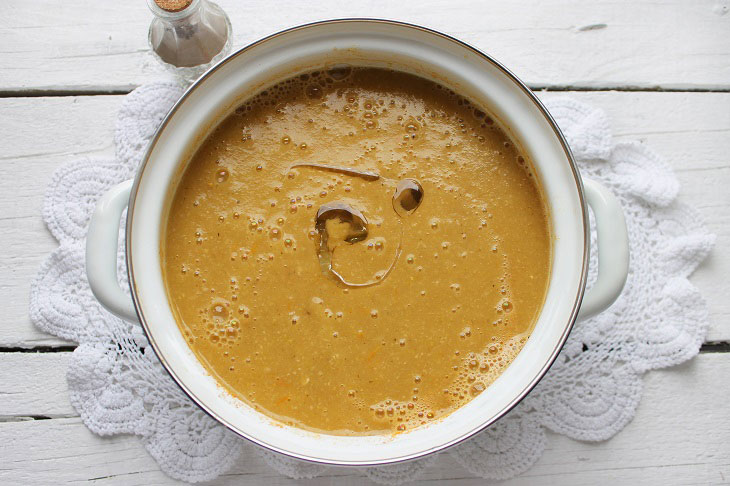 Soup-puree "Unloading" is ready. Pour it into serving bowls, sprinkle with chopped dill and serve. To make the dish look more spectacular, you can decorate it with slices or thin circles of tomatoes.
Serve crunchy golden white bread croutons, toast or crispbread as an accompaniment to puree soup.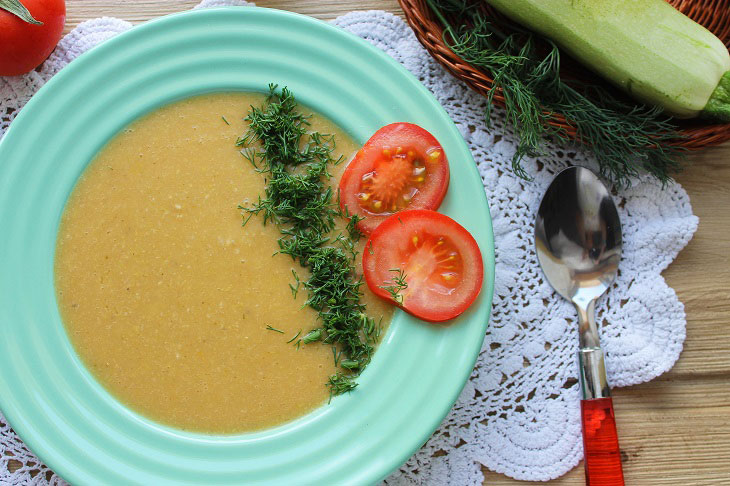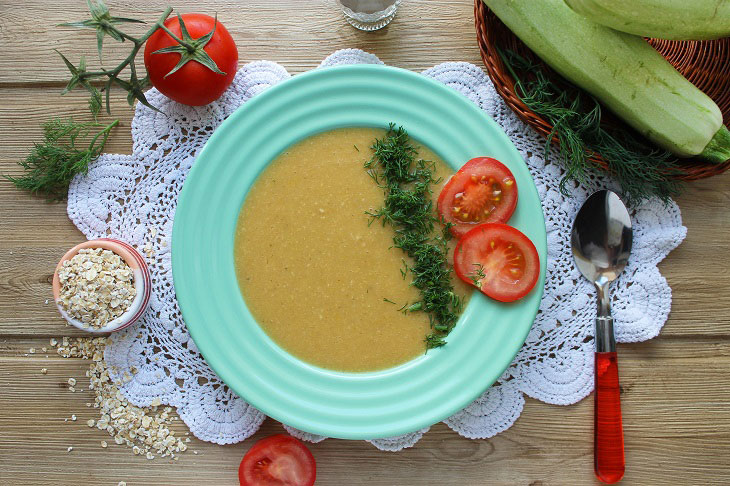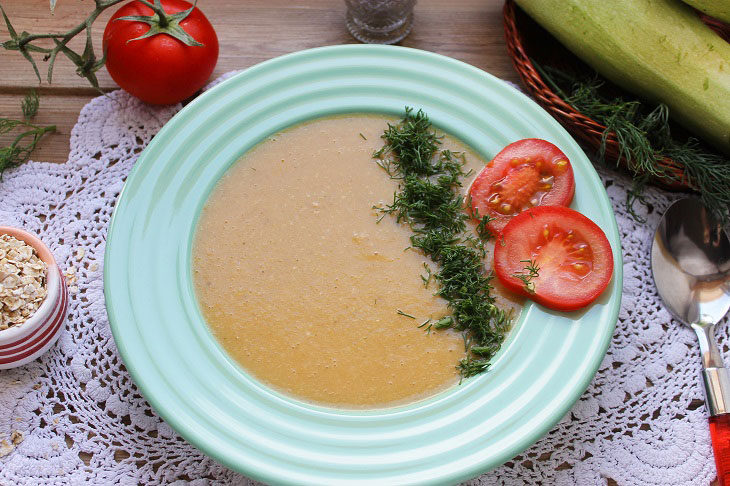 Bon appetit!