Borscht in a pan is an affordable and quick dish to prepare. For the base, we recommend using chicken meat – in a matter of minutes it will be ready. The fillet is ideal for this – it does not have bones and skin. Also, in addition to meat, you will need a classic set of vegetables – cabbage, potatoes, carrots, beets and onions.
Delicious and hearty borscht everyone will like it. It can be served with sour cream and fresh herbs. Parsley or dill will do.
Ingredients:
For 1.5 liters of water:
Chicken meat (for example, fillet) – 180 g.
Potato – 200 g.
White cabbage – 200 g.
Carrots – 80 g.
Onion – 70 g.
Beets – 70 g.
Vegetable oil – 40 g.
Tomato paste – 1 tbsp. l.
Salt, black pepper – to taste.
Greens – to taste.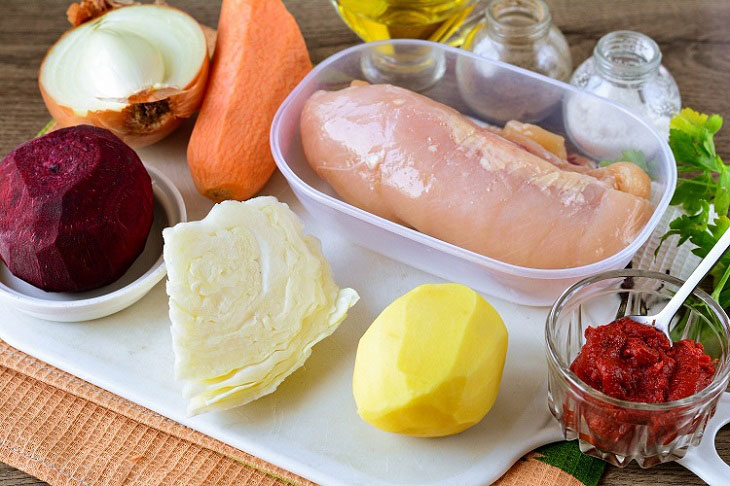 How to cook:
1. Rinse the chicken fillet, cut into medium pieces – so the meat is better fried.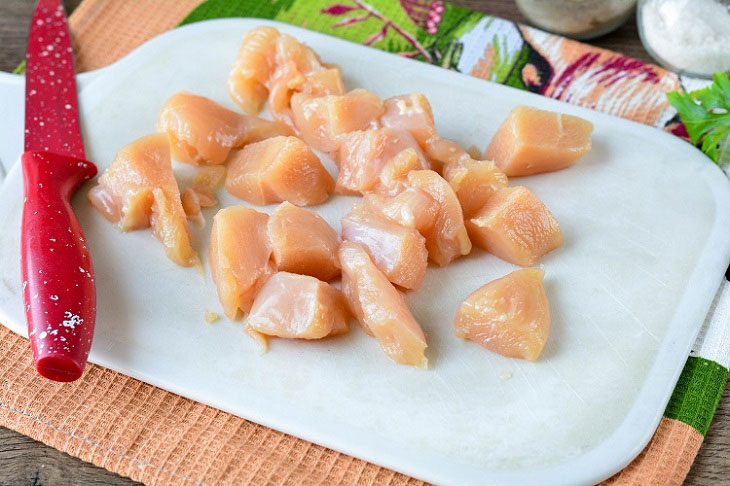 2. Heat the oil in a frying pan, put the meat and fry quickly on all sides, adding salt and pepper to taste.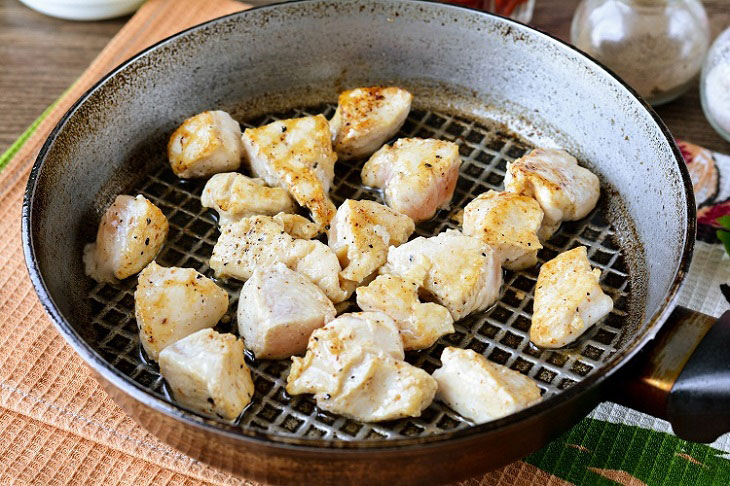 3. Chop the cabbage into strips with a knife.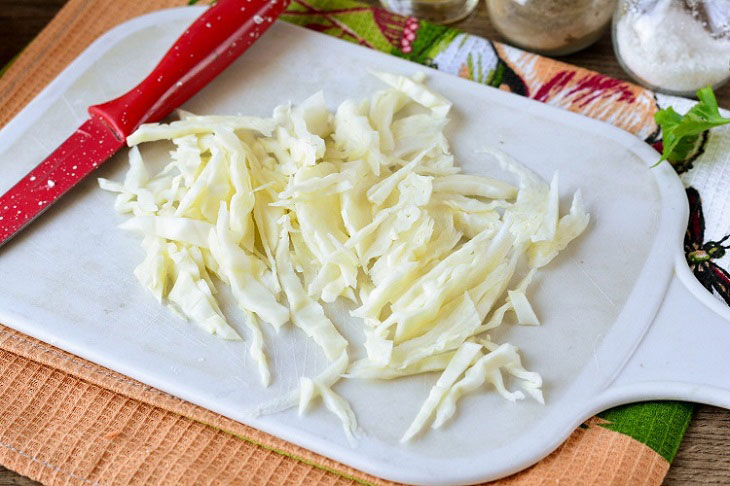 4. Cut the peeled potatoes into medium cubes, and grate the beets.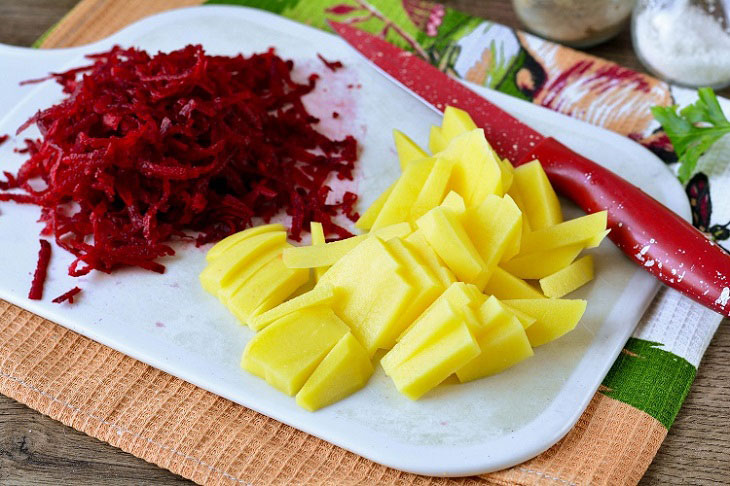 5. Peel the rest of the vegetables – onions and carrots. Cut the onion into cubes, and grate the carrot.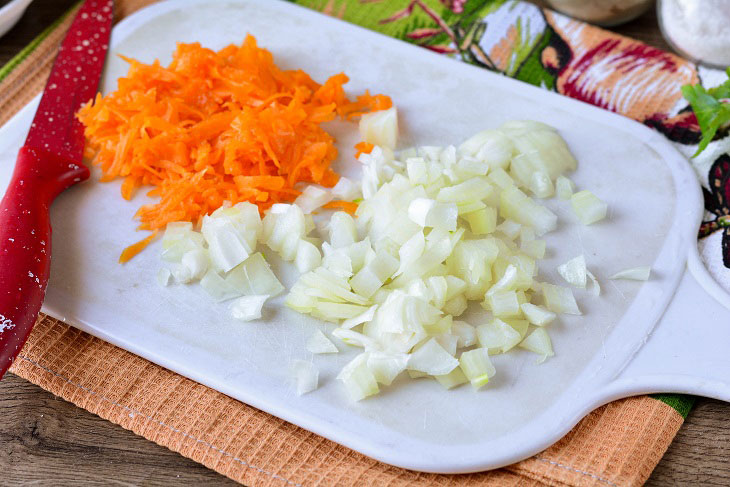 6. Pour potatoes and cabbage into the pan with the fried meat.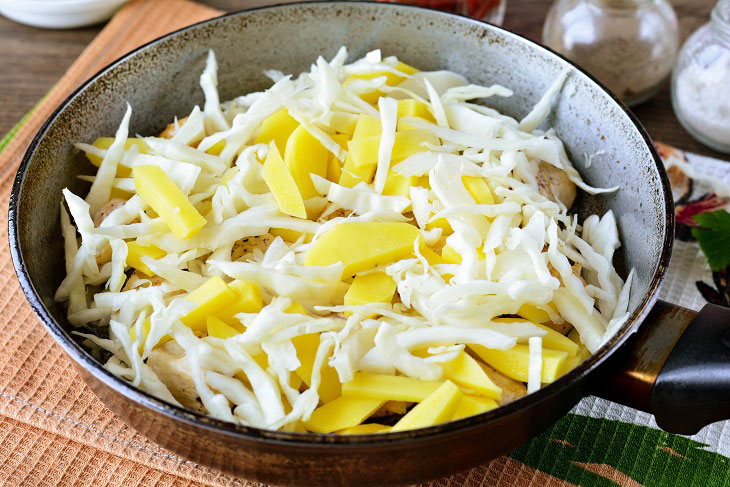 7. Then add onions and carrots. Fry vegetables with meat for 10 minutes over medium heat.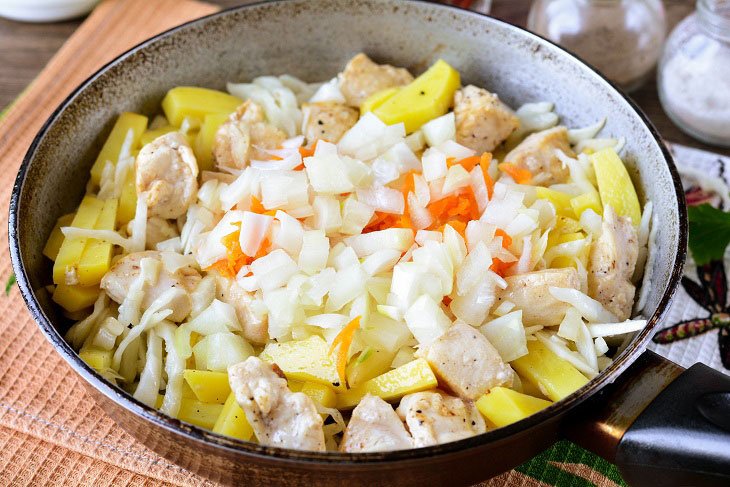 8. Add beets and tomato paste to the pan, the borscht will turn out bright and rich in color. Beetroot has a sweetish aftertaste, and tomato paste is most often sour.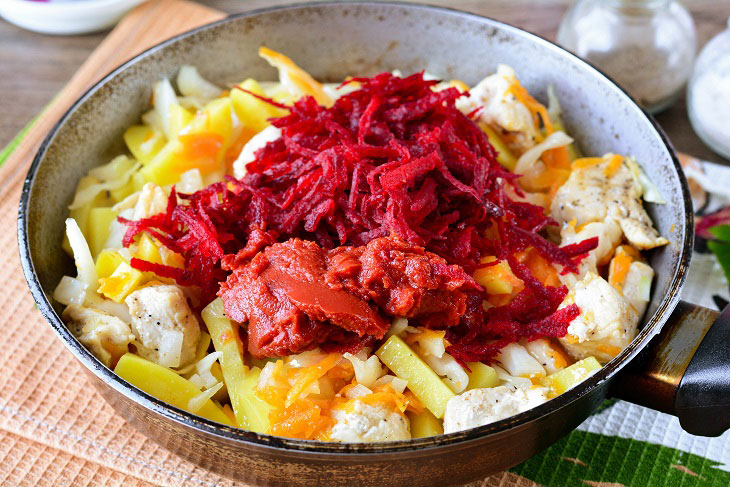 9. Mix vegetables, add a little more spices to taste.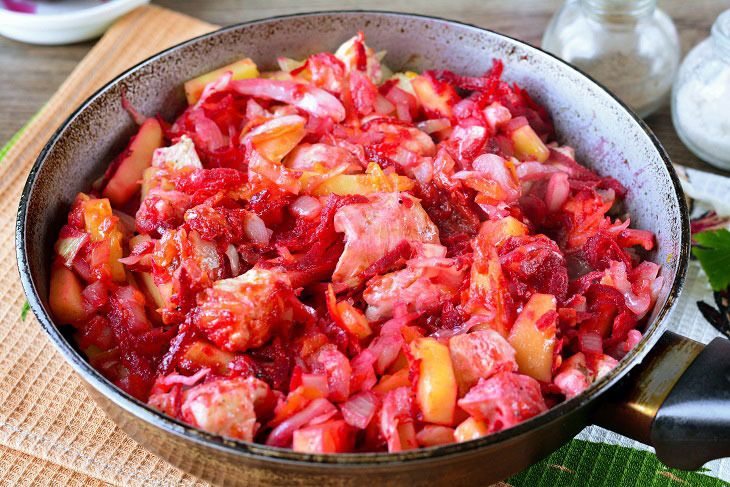 10. Pour in 1.5 liters of water, bring to a boil and simmer the borscht over low heat for another 10 minutes until fully cooked.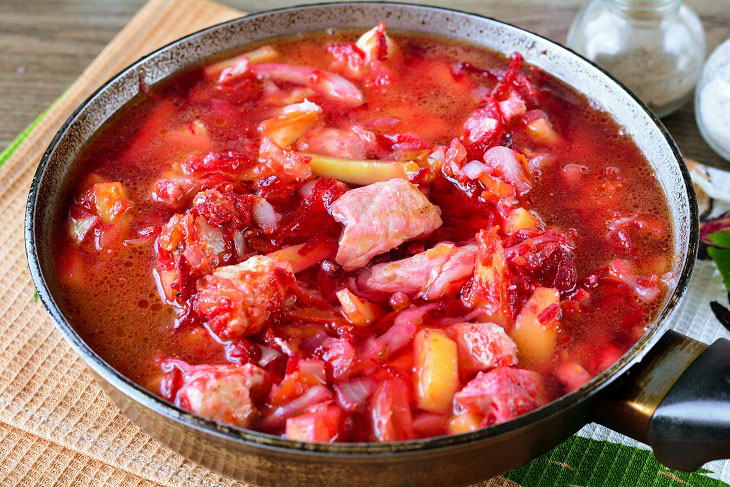 Ready hot borscht can be served immediately to the table in portioned dishes.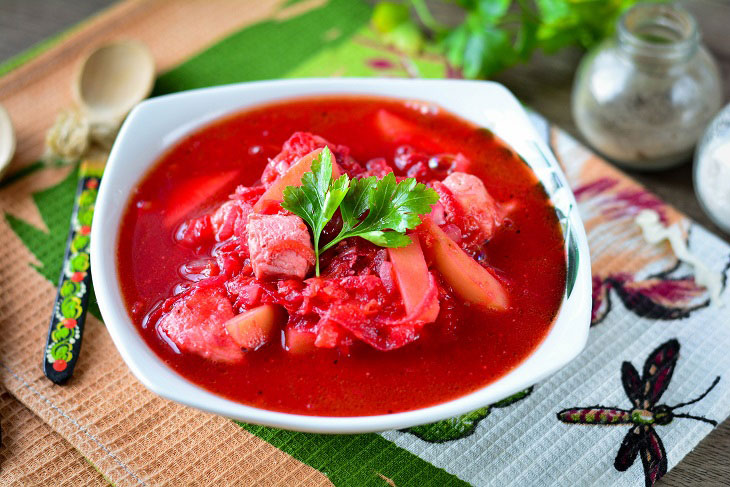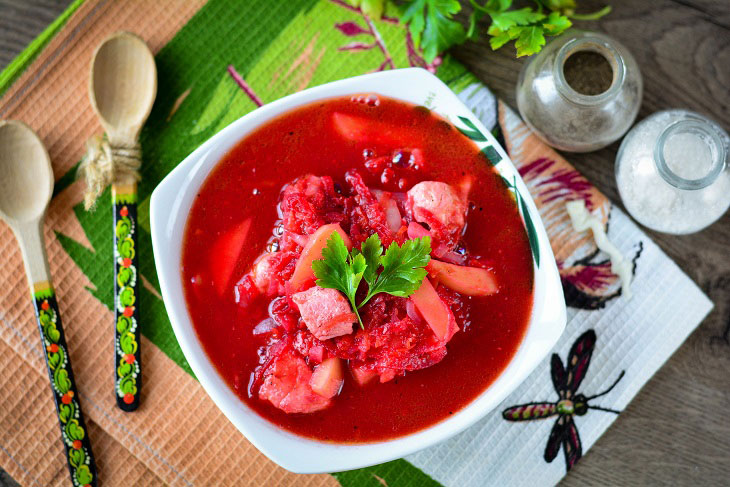 Bon appetit!