In the heat, recipes for summer soups are simply indispensable: okroshka, beetroot and gazpacho! Try this cucumber gazpacho with yoghurt and mint, a very refreshing and easy dish that takes just a few minutes to prepare with a blender (the soup then needs time to infuse).
To make cucumber gazpacho delicious, mix fresh and lightly salted cucumbers. It is best to fill with matsoni and sour cream, adding crushed ice. Cilantro and garlic will be responsible for the aroma of the soup, and chili pepper will be responsible for the spiciness. Spicy and very unusual, try it!
Ingredients:
Fresh cucumbers (peeled) – 100 g.
Lightly salted cucumber (peeled) – 70 g.
Brine from salted cucumbers – 50 ml.
Chili pepper – 1-2 pinch.
Garlic – 1 large clove.
Ice cubes – 80 g.
Sour cream 20% – 20 g.
Matsoni – 80 g.
Cilantro – 1 branch.
Sugar – 1 pinch.
Salt – 2 pinches or to taste.
For submission:
Fresh cucumber (peeled) – 50 g.
Olive oil – 1/3 tsp
Mint or lemon balm – 5-6 leaves.
Salted crackers or grissini – to taste.
How to cook:
1. Peel cucumbers (both fresh and lightly salted), cut randomly and put in a blender bowl.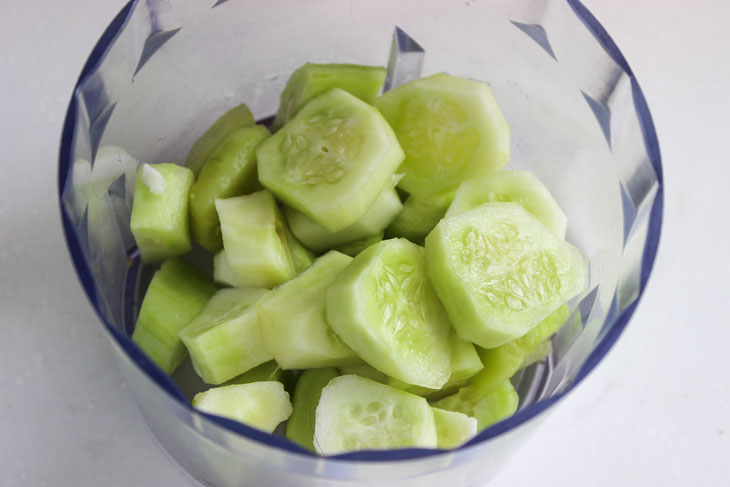 2. Add all the other ingredients from the list there: sour cream, matsoni, brine from lightly salted cucumbers, chili peppers and a clove of garlic, ice cubes, cilantro, salt and sugar.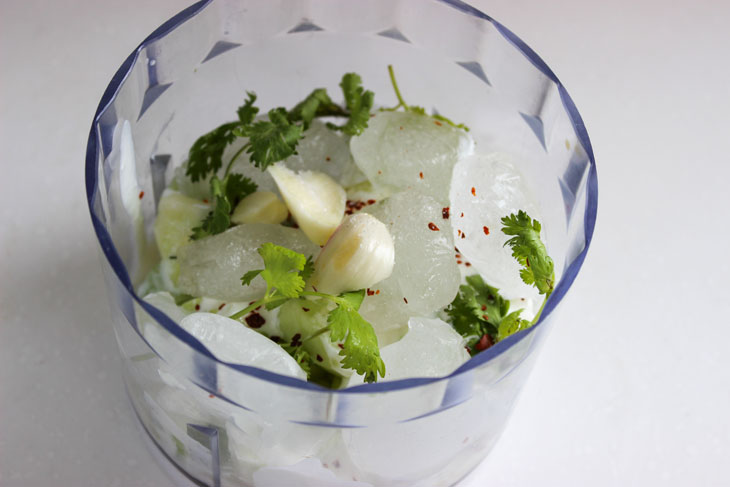 3. Blend all ingredients in a blender fitted with a knife attachment until smooth. Pour the cucumber gazpacho into a container, cover and refrigerate for 2 hours. During this time, all the ingredients will finally "make friends" with each other, the aroma of garlic and cilantro will be fully revealed.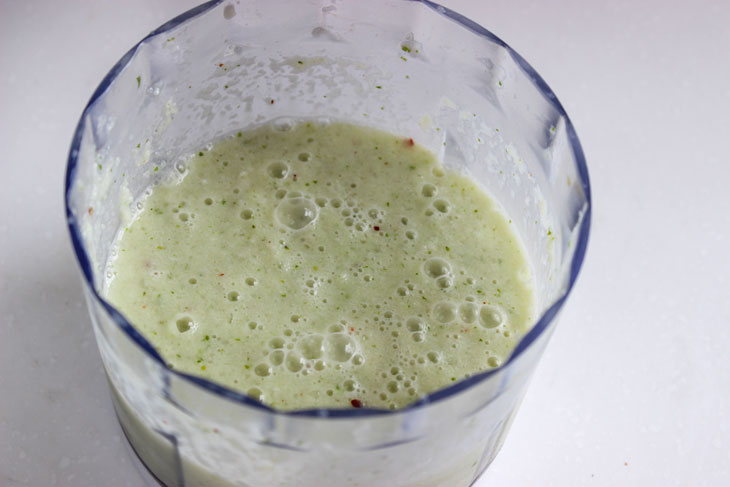 4. Just before serving, peel a small fresh cucumber, cut it into a medium dice. Mint (only leaves, without twigs) chop with a knife. Combine chopped cucumber and mint, drizzle with olive oil.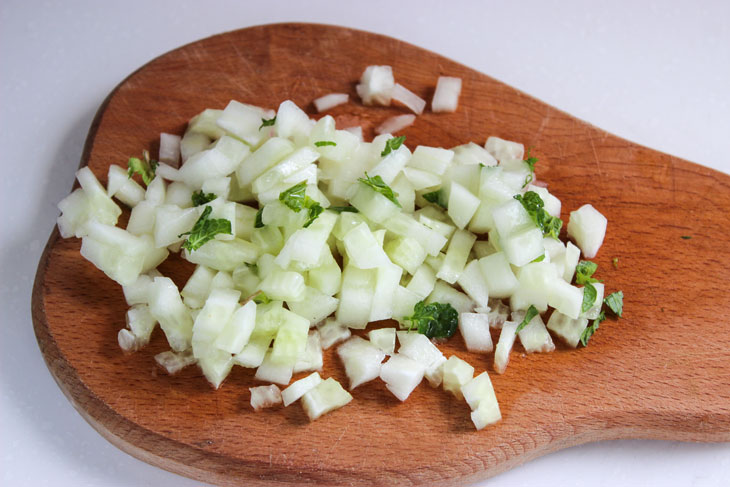 5. Divide chilled gazpacho among bowls (required ingredients make 1 large serving or 2 smaller servings). Add the previously prepared cucumber and mint tartare, seasoned with butter, to each plate. Garnish with fresh mint leaves.
If you are not spicy enough, you can add a little more hot pepper flakes.
Serve cucumber soup with grissini or salted crackers. Happy chill!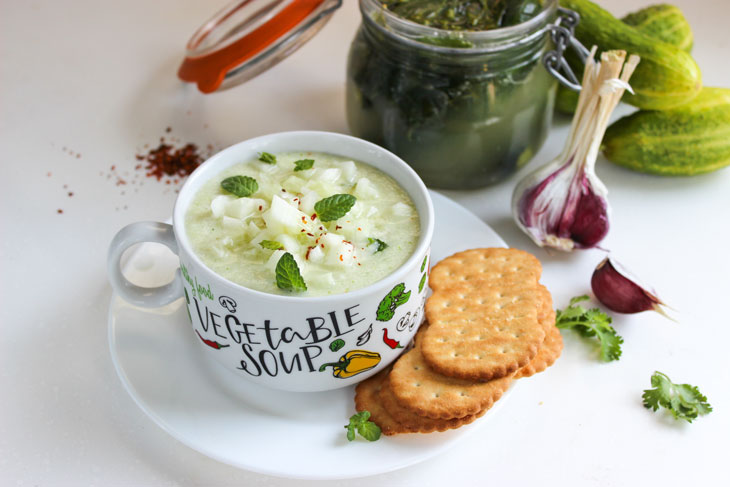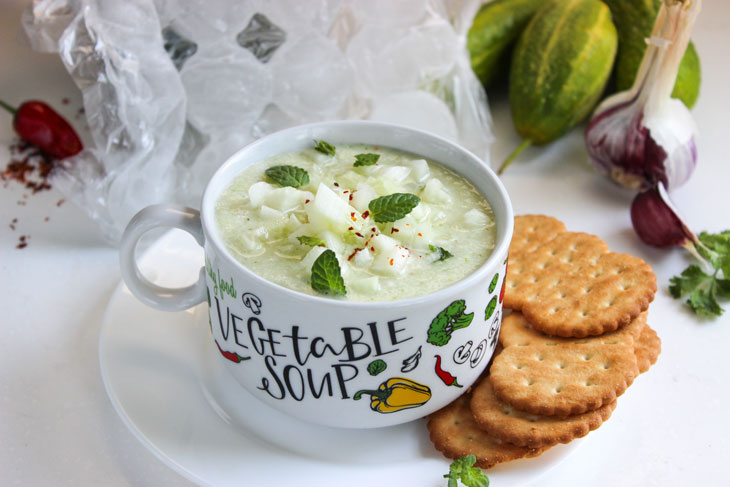 Bon appetit!