Okroshka on the water with mayonnaise and lemon juice is a great cold soup for the summer menu. In the hot heat, there is rarely an appetite, but no one can refuse okroshka. It cools the whole body, gives energy and strength.
Nutritious cold soup is a great alternative to hot borscht or soup. Moreover, you can cook okroshka in various ways, using a large selection of products. In the old days, okroshka was mainly prepared on the basis of kvass. Now the recipes have become more diverse and housewives use not only kvass, but also kefir, whey, sour cream and even mayonnaise. It is mayonnaise that is always in our refrigerators, so if you want okroshka, but there is no kvass, then cook such a dish on mayonnaise – it will turn out tasty and unusual.
Ingredients:
Potatoes – 150 g.
Boiled sausage – 80 g.
Cucumbers – 80 g.
Radish – 80 g.
Chicken eggs – 1 pc.
Green onions – 3-4 feathers.
Dill – 2 sprigs.
Mayonnaise – 2 tbsp. l.
Cold water – 700 g.
Salt – to taste.
Lemon juice – to taste.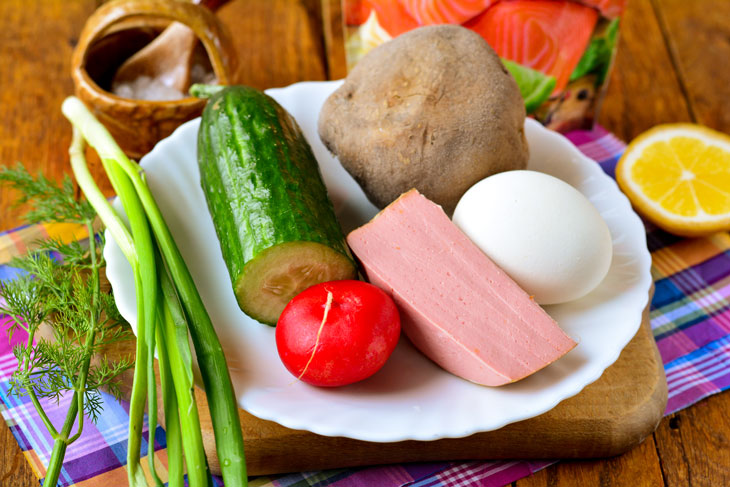 How to cook:
1. Boil potatoes until soft, peel and cut into small cubes.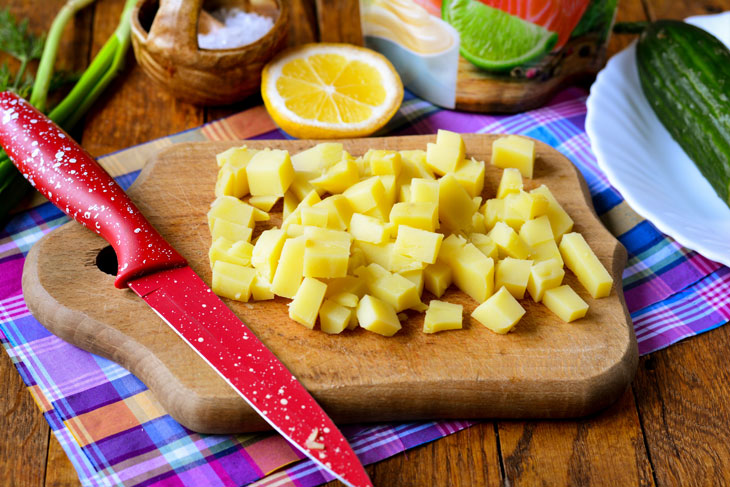 2. Cut the tails from fresh cucumbers, cut the vegetables into small cubes.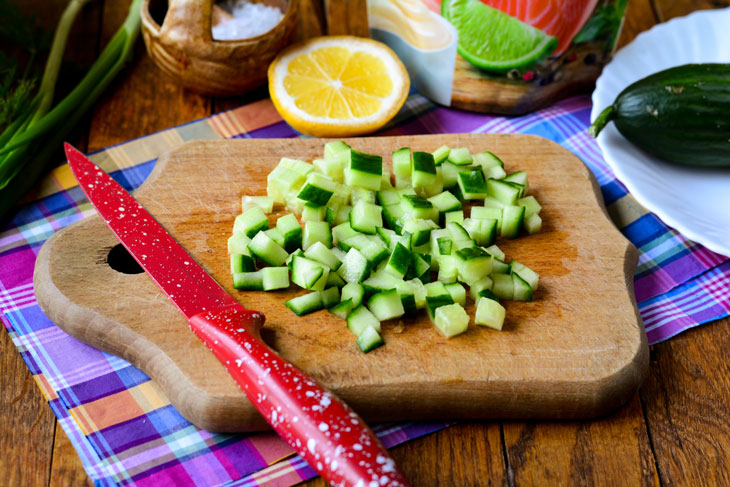 3. Do the same with the radish – cut into the same size.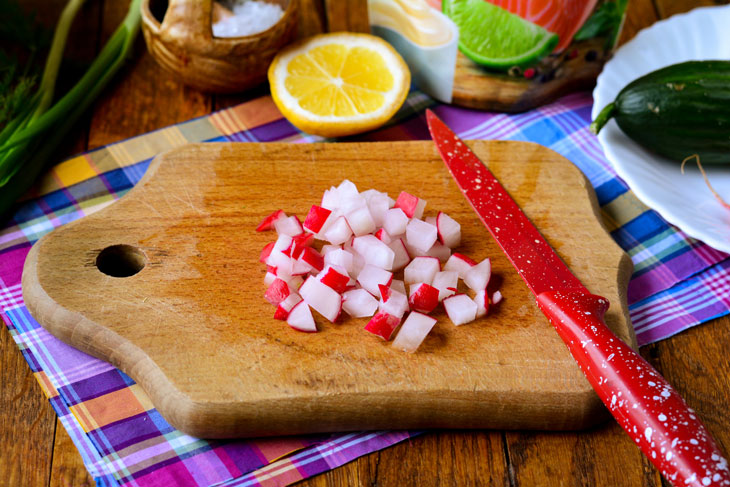 4. Boiled sausage (excellent quality) cut into cubes – cut all the ingredients in approximately the same way, as they say, chop up to get okroshka.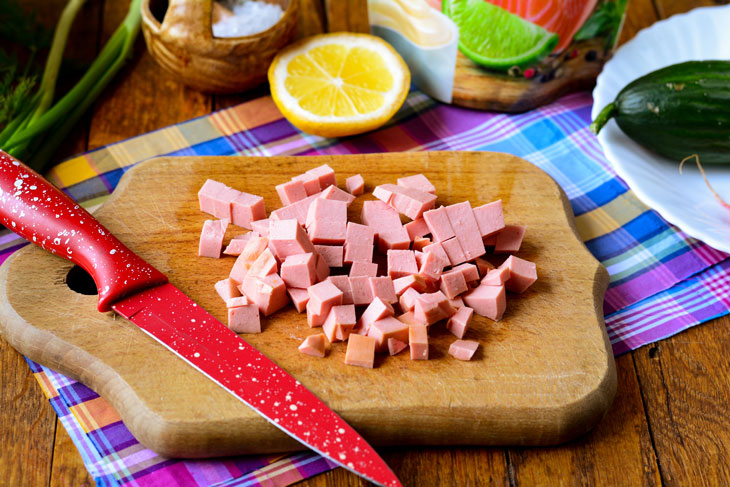 5. Hard-boil chicken eggs, cool completely, peel and cut into cubes.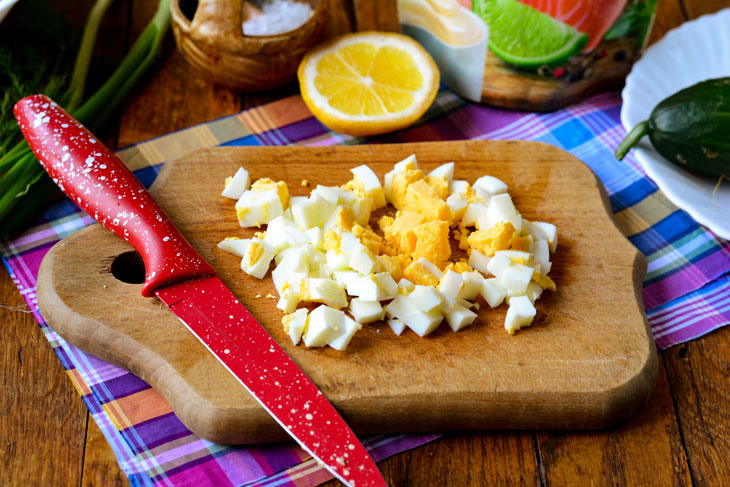 6. In a bowl, mix all the chopped foods, add finely chopped greens – dill and green onions, salt to taste.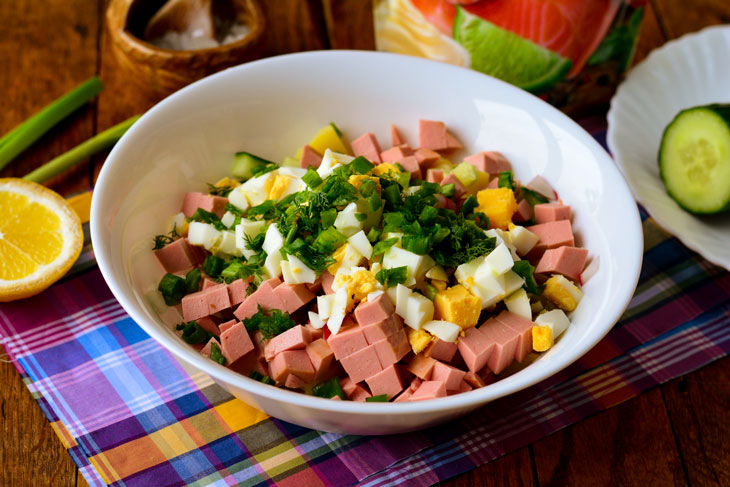 7. In a small container, mix mayonnaise and a little water, mix so that there are no lumps.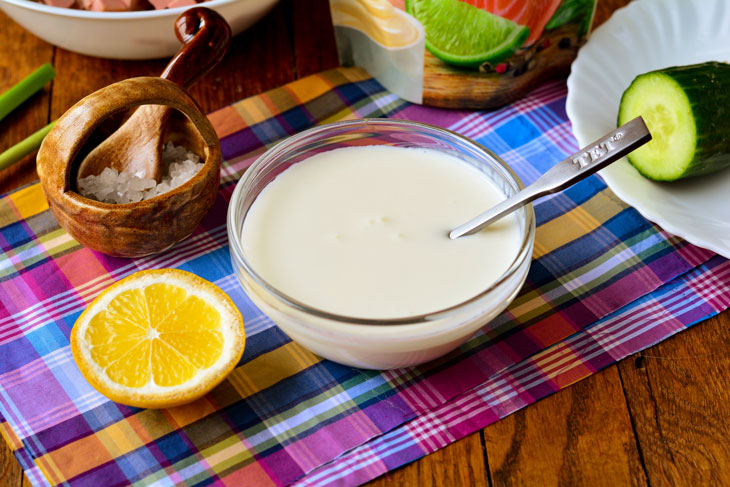 8. Pour mayonnaise into okroshka.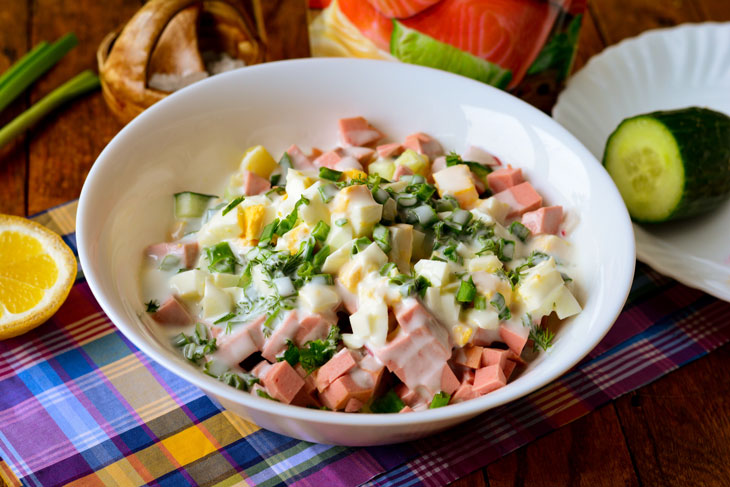 9. Add the remaining cold water, squeeze out a little lemon juice to feel a slight sourness. Stir and let it brew in the refrigerator for 20-30 minutes.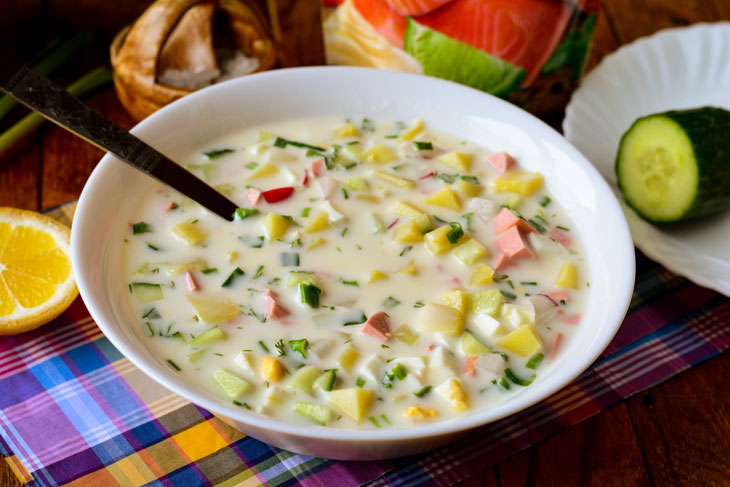 Tasty, fragrant and satisfying okroshka on the water with mayonnaise and lemon juice is ready.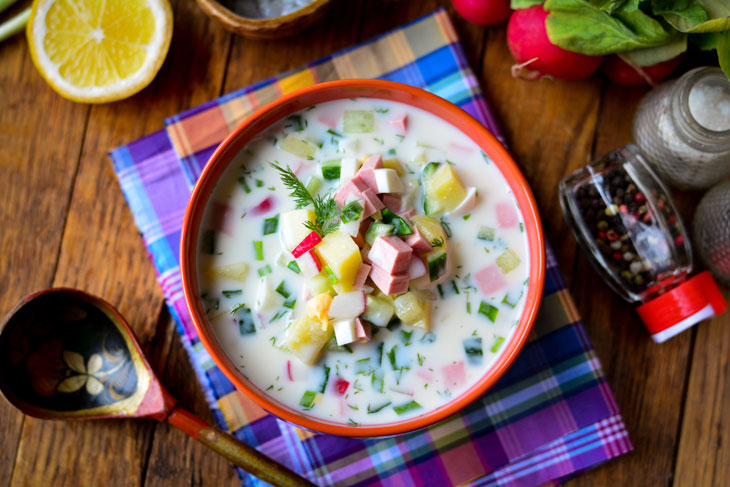 Bon appetit!