Not only is it surprisingly attractive in appearance, it is also the most satisfying of all soups. There is hardly a person who has never tried borscht. There are many cooking options, and they all have the right to exist. Today we offer you to cook borscht in clay pots. It tastes like you cooked it in a Russian stove – that is, stewed, not boiled. Try it and see for yourself.
Ingredients:
Pork on the bone – 300 g.
Small beets – 2 pcs.
Small carrots – 2 pcs.
White cabbage – 200 g.
Large potato – 1 pc.
Tomato paste – 1 tbsp. l.
Granulated sugar – 1 tsp.
Acetic acid – 1 tsp.
Vegetable oil – for frying.
Salt, pepper, herbs, garlic – to taste.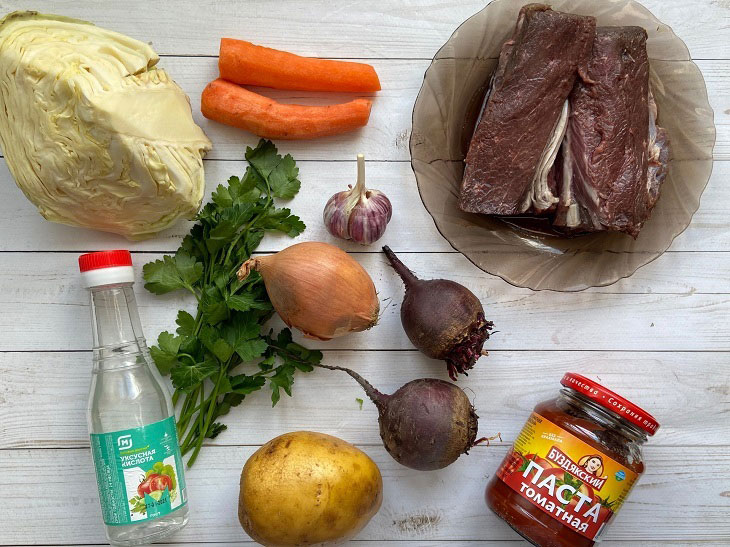 How to cook:
1. Rinse the meat, fill with water in an amount of two liters and send to cook until tender. It is important to salt the water and remove the foam when boiling. Peel and chop the onion.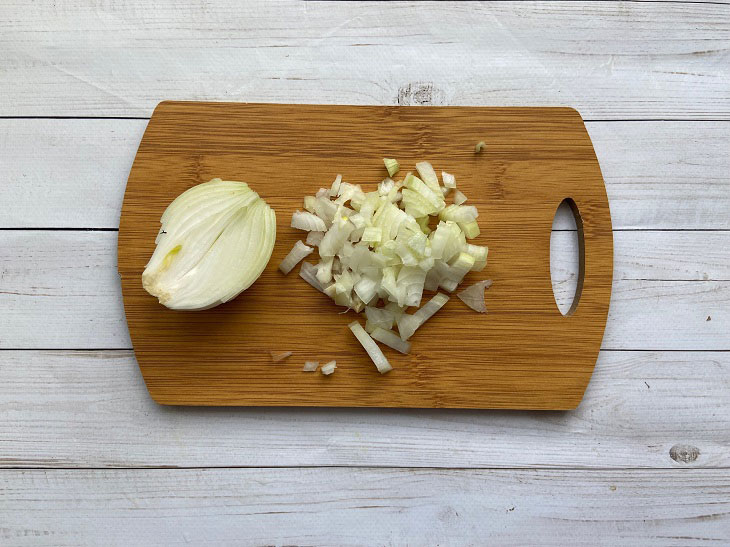 2. Peel the carrots and cut into cubes. After that, onions and carrots should be fried in vegetable oil for about five minutes.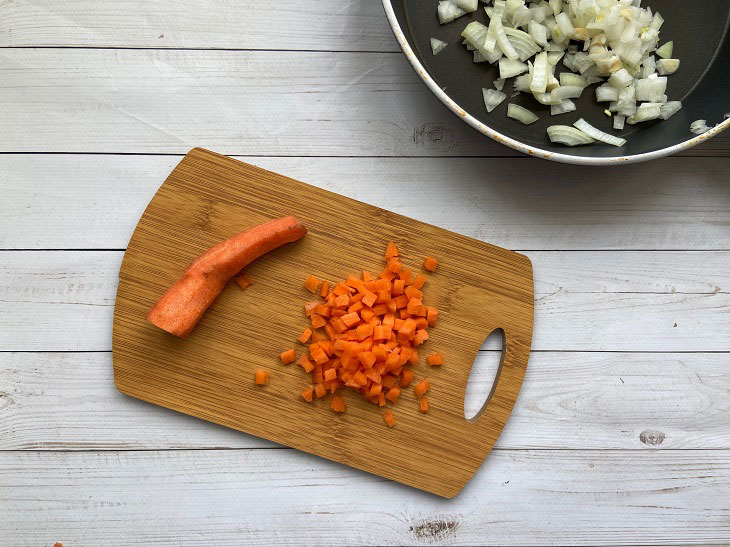 3. Beets are better to take not very large, it is easier to cut because it has a fairly dense structure. Cut the root crop into small cubes.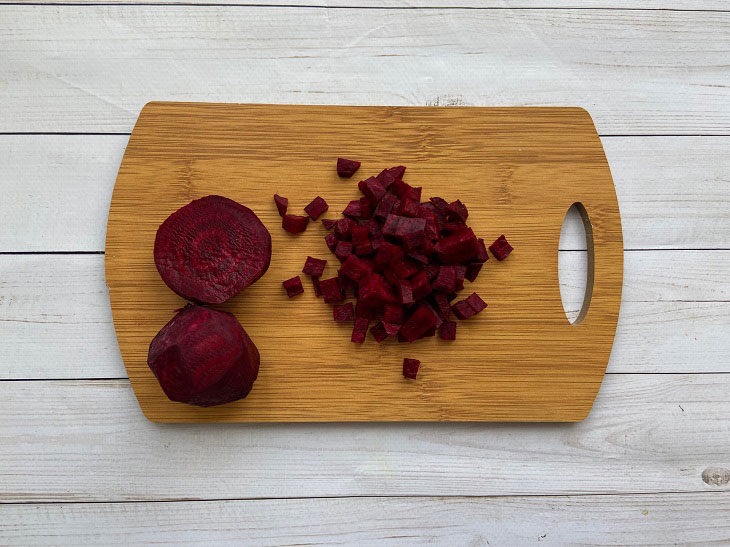 4. When the onions and carrots are sufficiently fried, pour chopped beets into the pan and continue frying.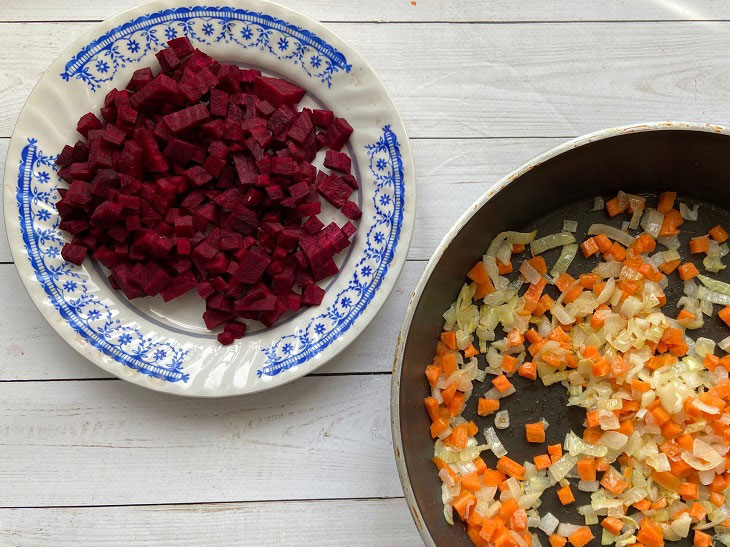 5. In order to give borscht a pleasant sourness, you should add a spoonful of tomato paste. Some housewives recommend replacing this product with finely chopped tomatoes.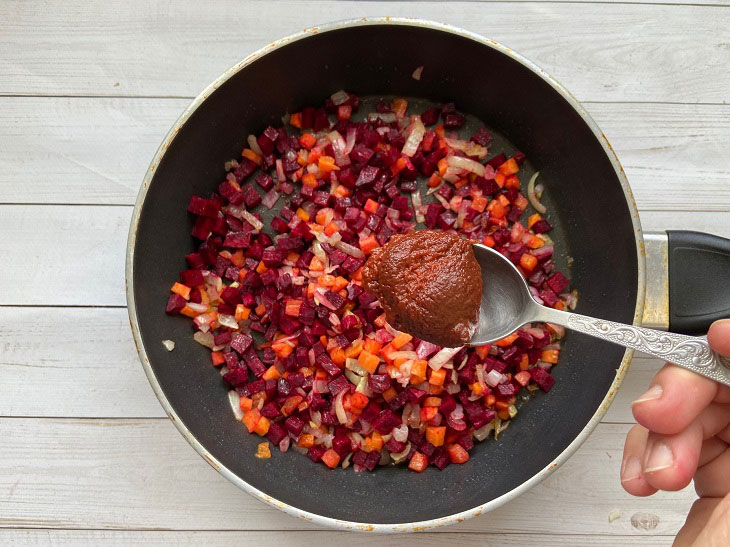 6. In order for the beets to retain their beautiful bright color, you need to add a tablespoon of acetic acid. Continue frying vegetables.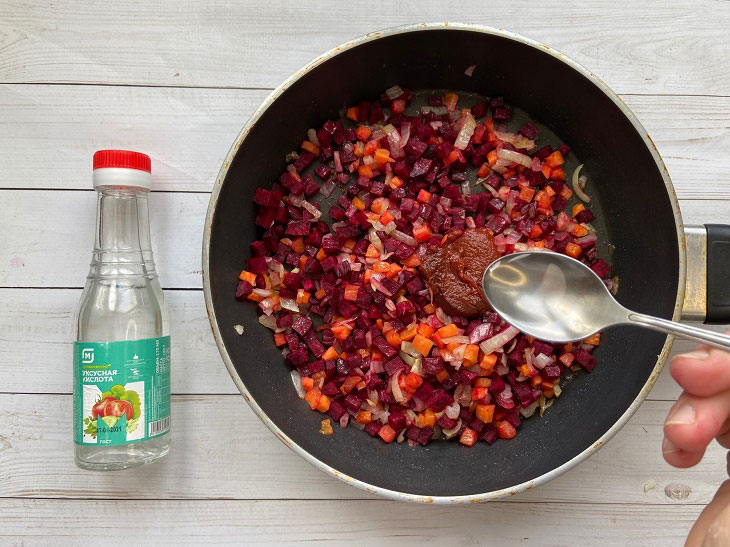 7. To make the borscht as tasty as possible, you should add a teaspoon of granulated sugar in the frying.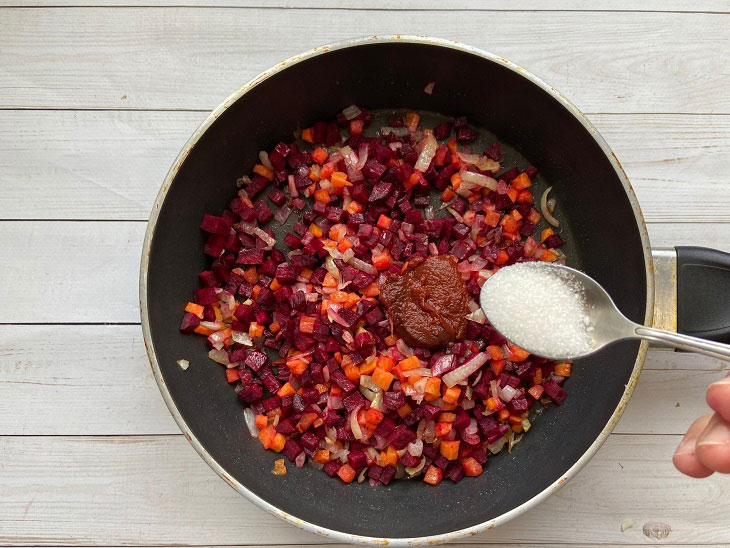 8. Wash and peel the potatoes, then cut into cubes. It is important that the cubes should not be large.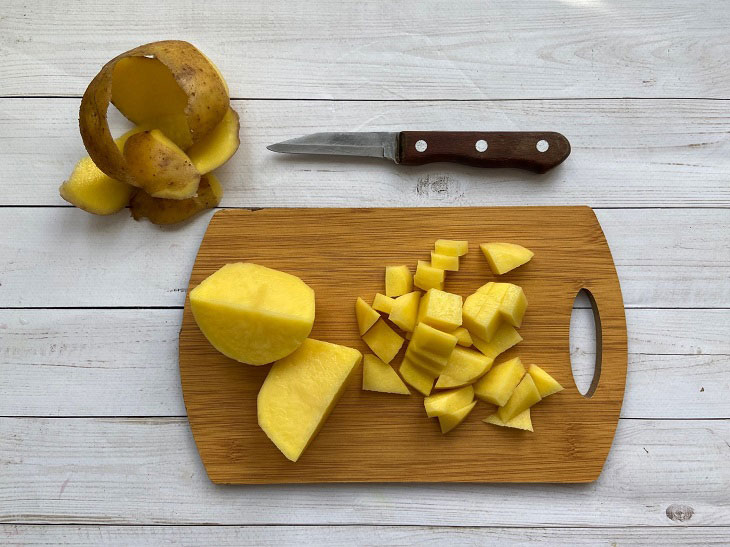 9. Cabbage is required to remove old and unattractive sheets, then chop the vegetable into as thin straws as possible.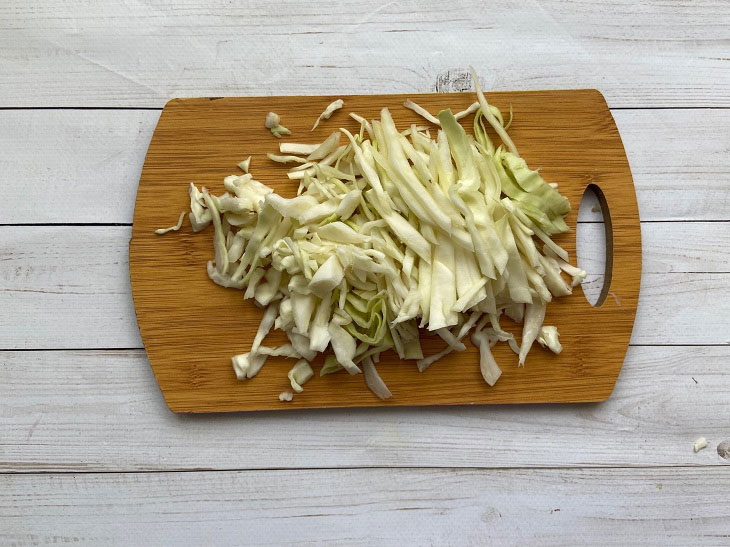 10. When the broth is cooked, it should be passed through a strainer to remove the suspension and make it more transparent. Remove the meat from the broth and cut into pieces.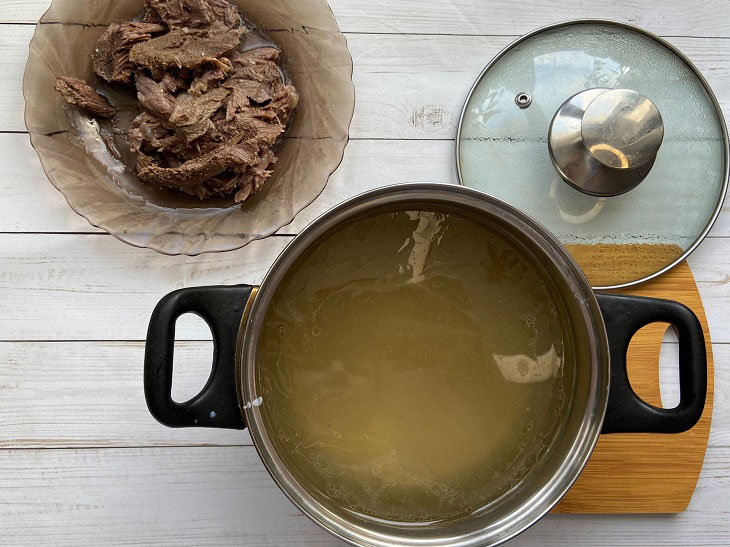 11. Now you can take the pot and start putting food into it. Place the meat first.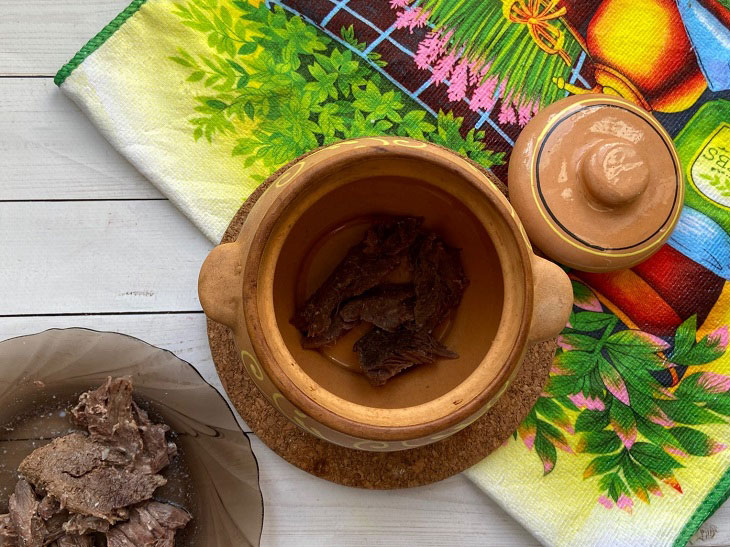 12. The next layer is chopped potatoes.
When choosing a potato variety, it is better to give preference to white varieties.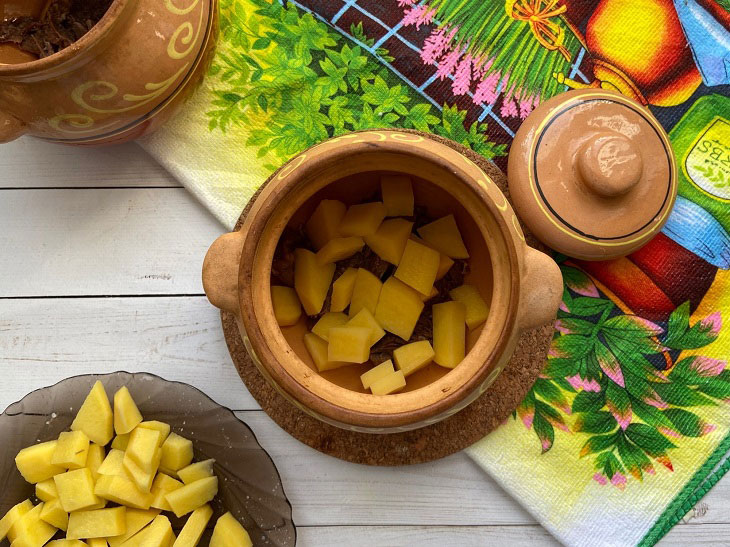 13. Place shredded cabbage on top of potatoes.
By the way, you can also take red cabbage, it tastes little different from white cabbage.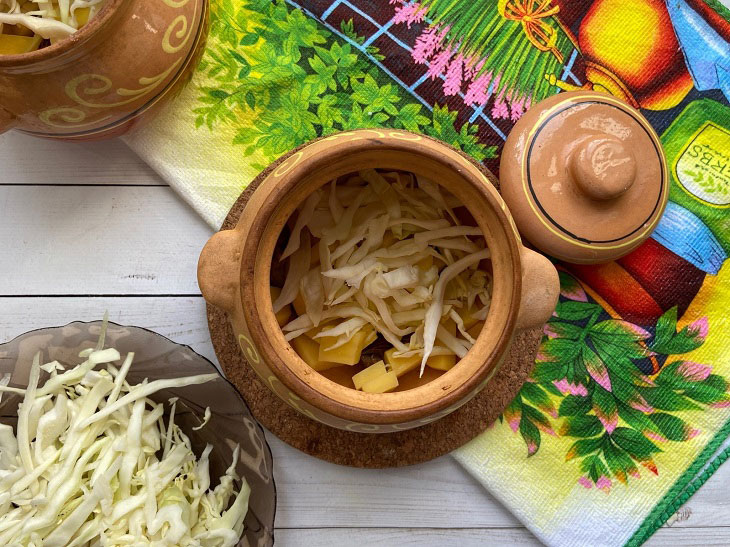 14. Carefully spread the fry over the rest of the layers and smooth with a tablespoon.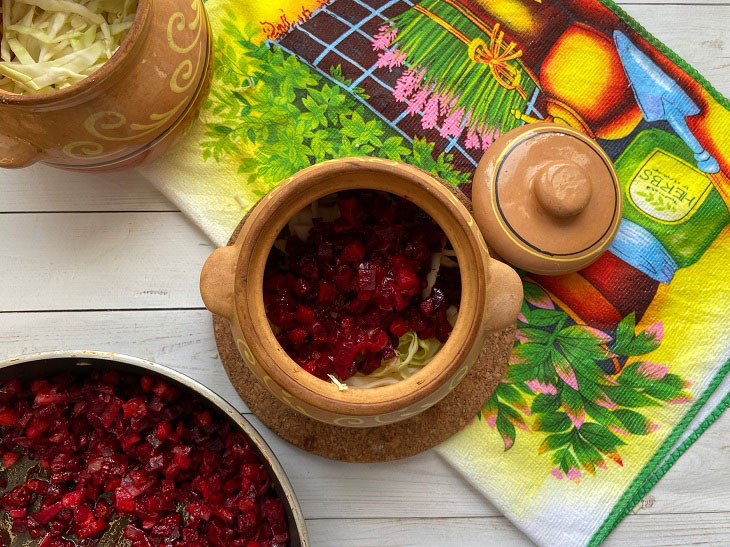 15. Pour the contents of the pot with broth and put in a preheated oven for forty minutes.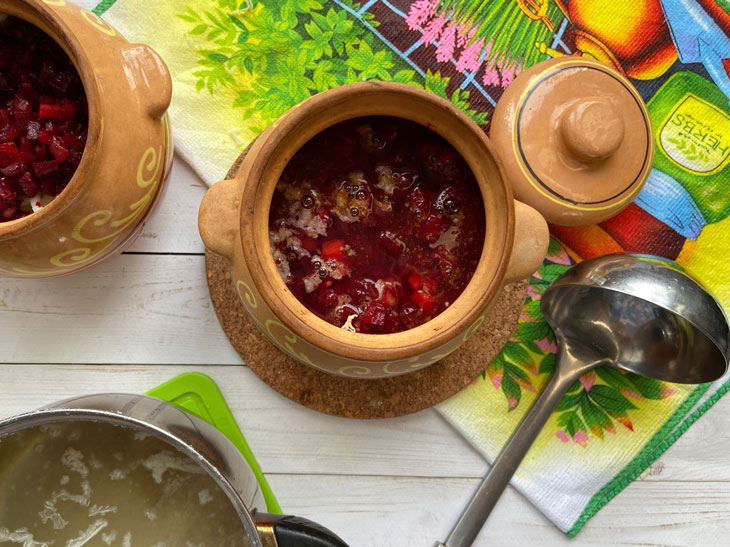 16. After the specified time, chopped garlic and chopped parsley should be added to the pot, and sent back to the oven for five minutes. Serve on the table with sour cream and crackers.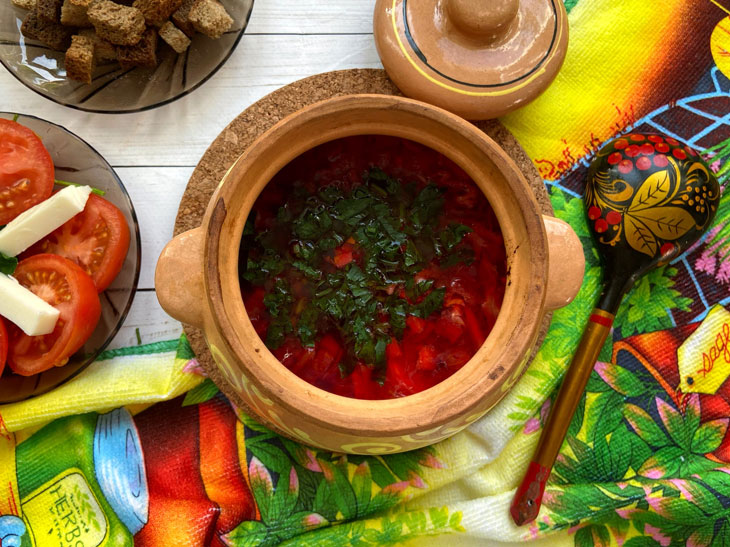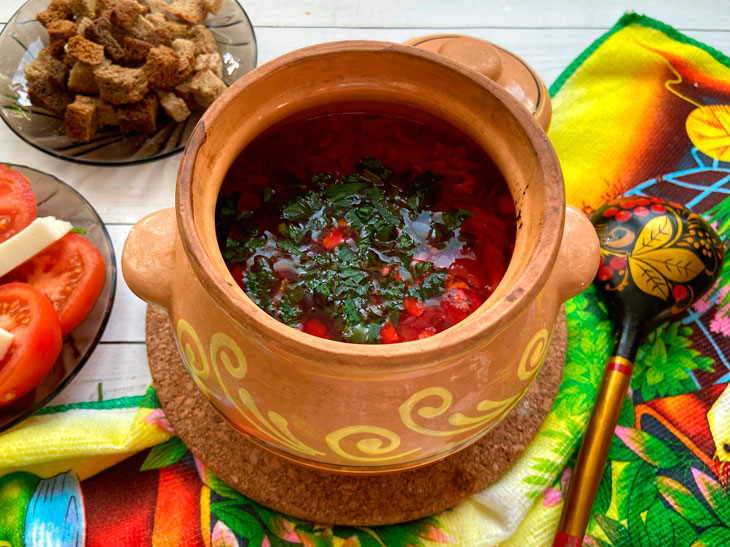 Bon appetit!