Braised zucchini with rice and vegetables is a completely lean dish that can also be offered if you follow a strict vegetarian diet.
There is no specific list of products here, substitutions or additions are possible. For example, you can use a regular zucchini (with a light skin) or zucchini. You can also take any rice, but long is better, for example, basmati. It is better to take vegetables fresh, not frozen – in the second case, the finished side dish may turn out to be too watery.
Prepare everything you need to prepare a delicious side dish – wash vegetables, measure the right amount of rice. You can add carrots, green beans, mushrooms, leeks to the recipe. Rice can be boiled right away. Lightly salt the water for cooking.
Ingredients:
Zucchini – 180 g.
Tomatoes – 140 g.
Onion – 1 pc.
Sweet pepper – 1 pc.
Vegetable oil – 25 ml.
Rice long – 50 g.
Salt – 2 pinches.
Spices – 2 pinches.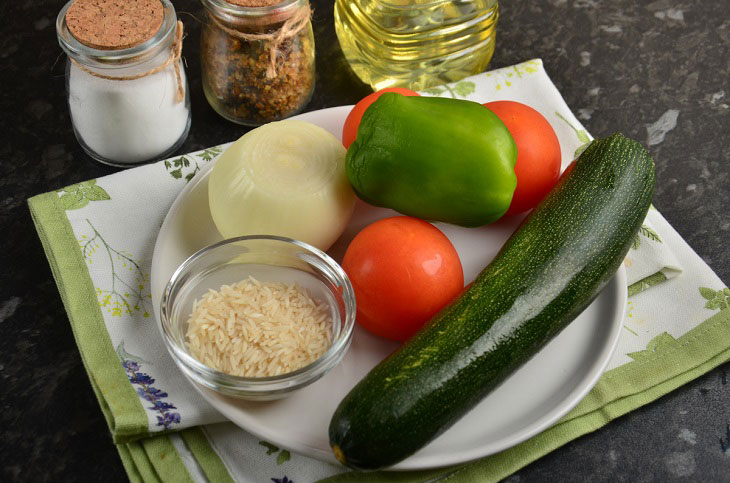 How to cook:
1. Cut the zucchini into small cubes or strips.
Any damage to the peel must be cut off. And if the peel itself is tough, then it is better to remove it with the help of a vegetable peeler.
Finely chop the onion or cut into strips if you like larger pieces.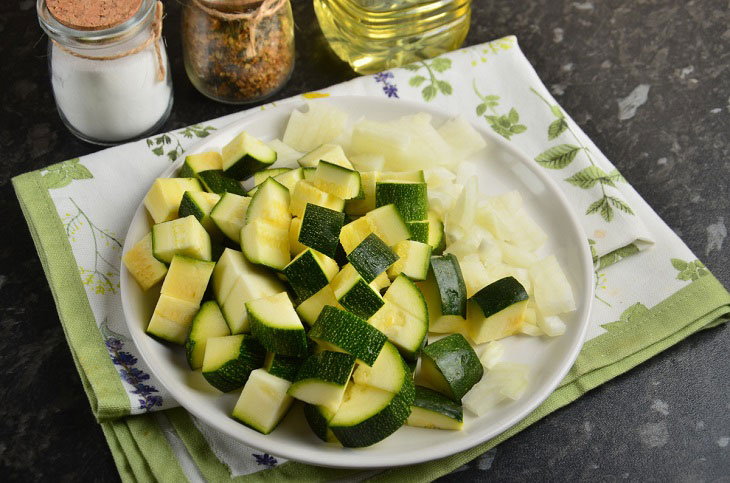 2. Cut the tomatoes and sweet pepper into small pieces.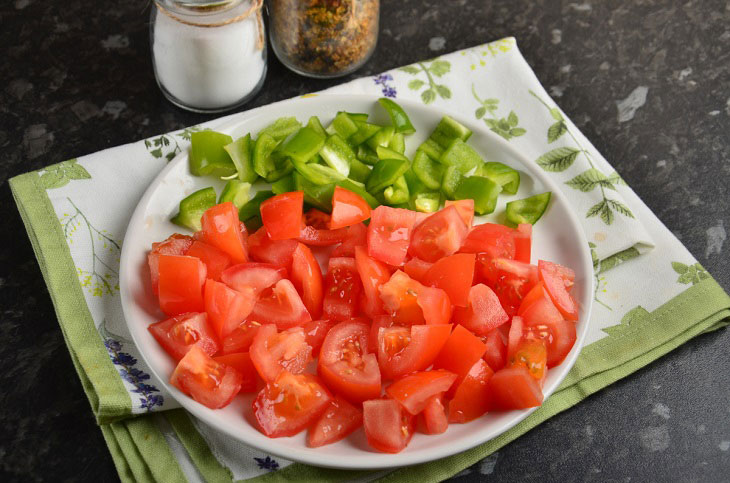 3. In vegetable oil, start frying onions and zucchini. Make a moderate fire and stir the vegetables constantly.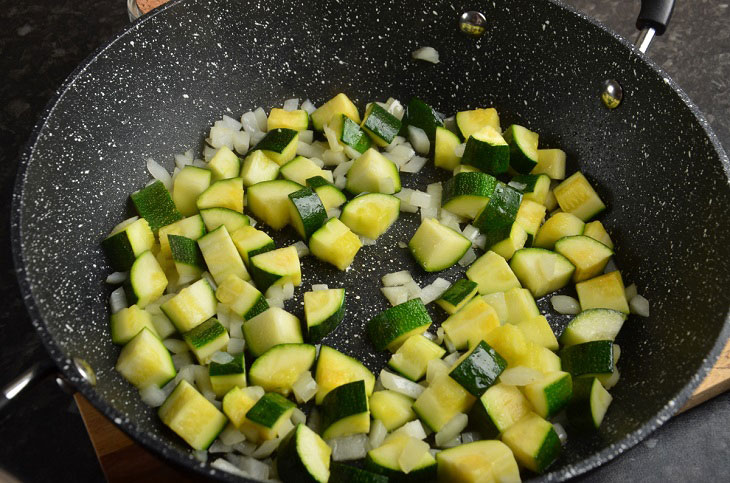 4. After 5-6 minutes, add tomatoes and sweet peppers to the pan or saucepan.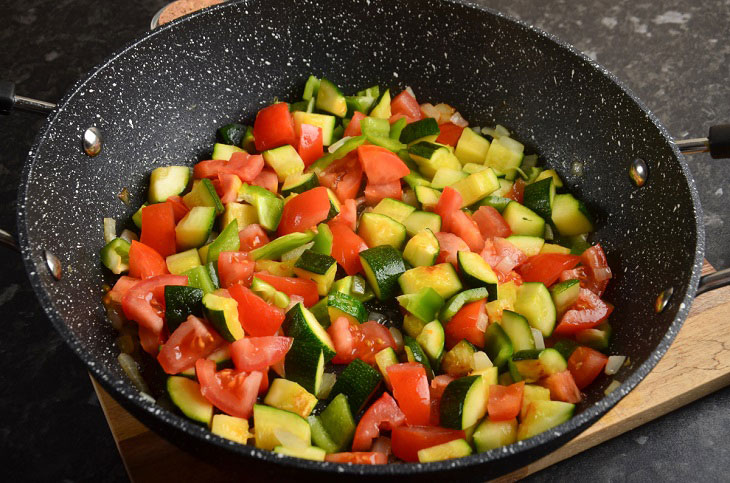 5. Add salt and spices to taste, stir and continue to simmer, reducing the heat. You can also add a pinch of dried herbs to make the taste of the garnish more vivid and expressive.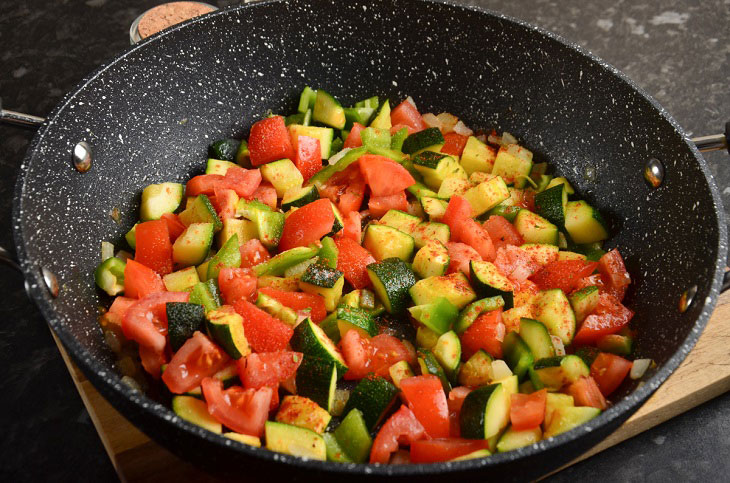 6. When the rice is cooked, transfer it to a saucepan with vegetables.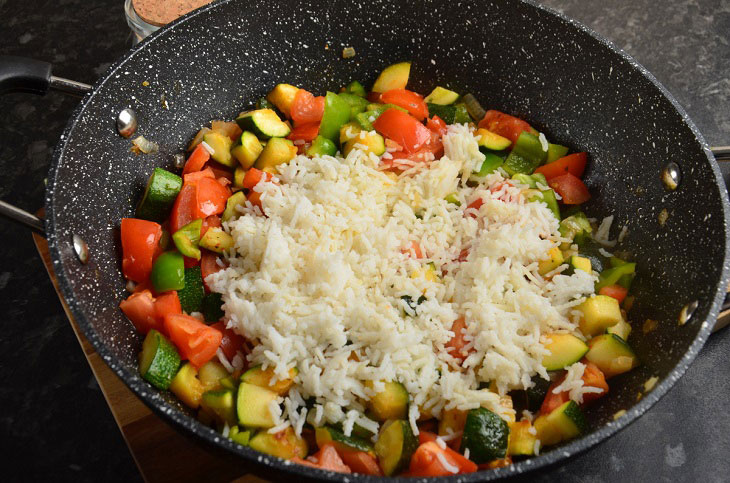 7. Stir, pour in 100 ml of water and simmer everything under the lid until the water has completely or partially evaporated – this may take 10 minutes. The dish will turn out juicy and tender.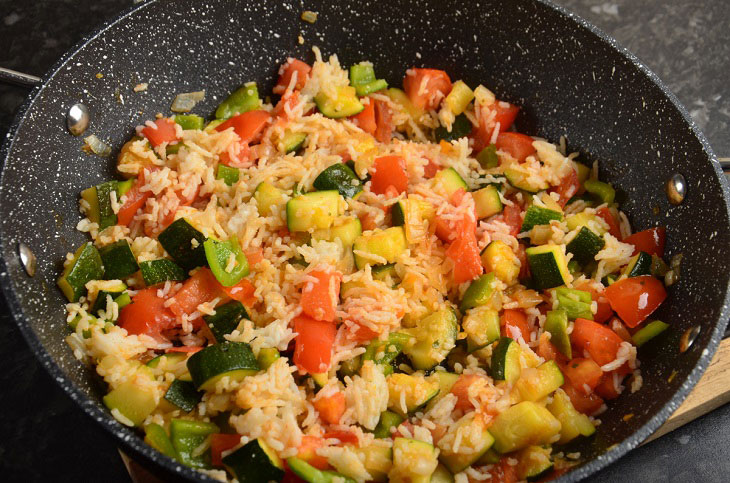 You can serve stewed zucchini immediately after cooking, with sauce and fresh herbs.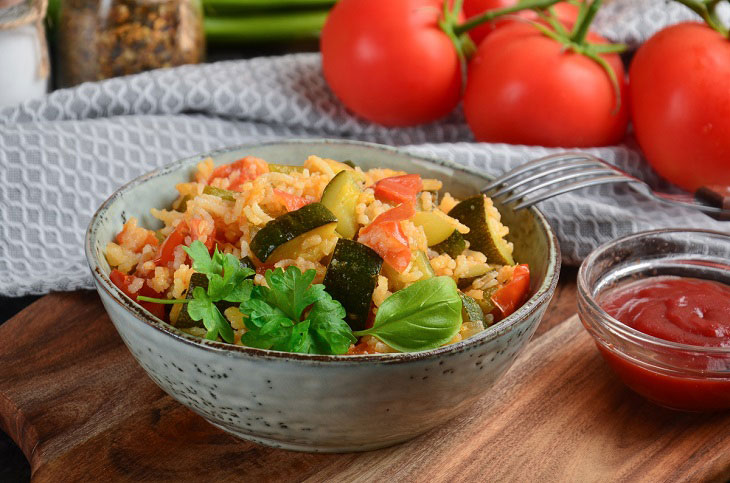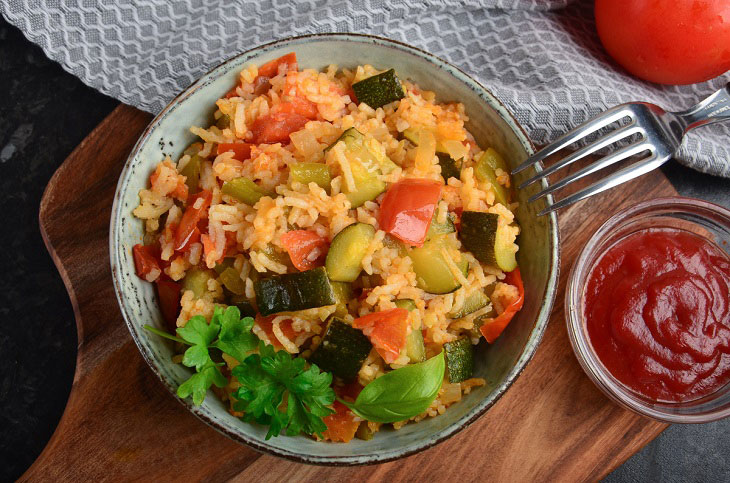 Bon appetit!