If you are already tired of the usual side dishes, such as buckwheat and rice, then turn your attention to bulgur. Bulgur is a wheat cereal that is very tasty, satisfying and healthy. Today we are preparing bulgur with vegetables. This dish is served as an independent dish, it is quite satisfying and nutritious. But it also goes well as a side dish for meat and even fish dishes. Definitely worth a try!
Ingredients:
Bulgur – 200 g.
Water – 400 g.
Eggplant (small) – 1 pc.
Zucchini – 1/2 pc.
Onion – 1 pc.
Carrot – 1 pc.
Tomato (large) – 1 pc.
Bulgarian pepper – 1 pc.
Olive oil – 1-2 tbsp. l.
Salt, ground black pepper – to taste.
Paprika – 1/3 tsp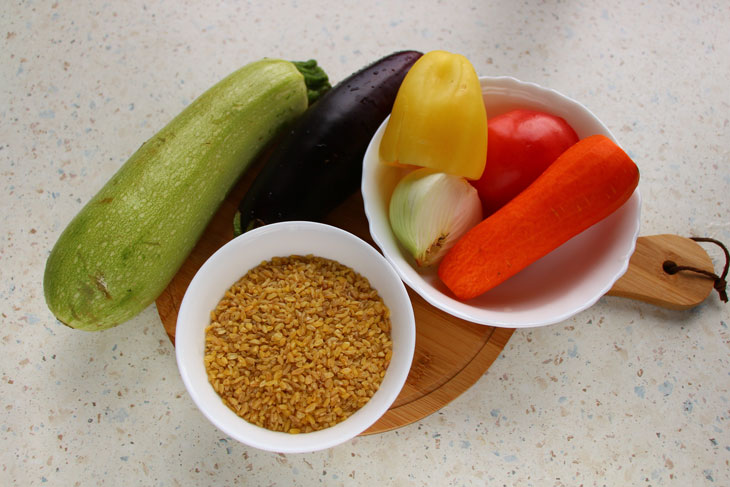 How to cook:
1. Cut the eggplant into cubes and sprinkle with salt. Leave for 10-15 minutes.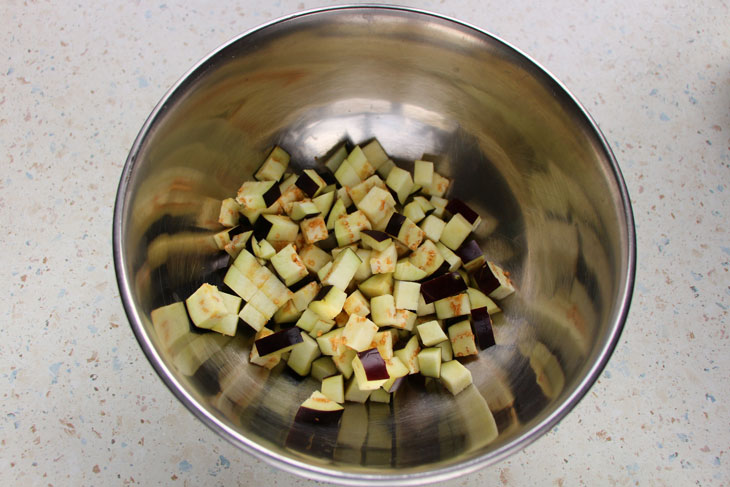 2. We will first fry the bulgur in olive oil to reveal its delicious aroma. You need to fry, stirring, until you feel a delicious nutty smell. Approximately 3-4 minutes.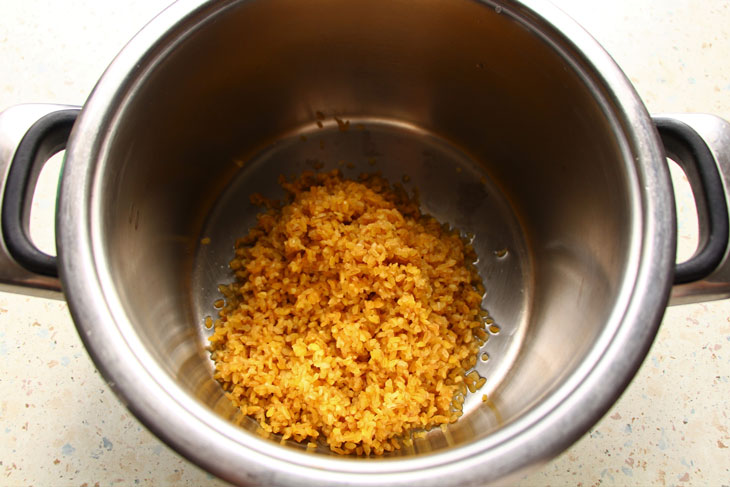 3. Then pour in water (proportions one to two). Salt and cook the bulgur until tender under the lid. The water should all evaporate.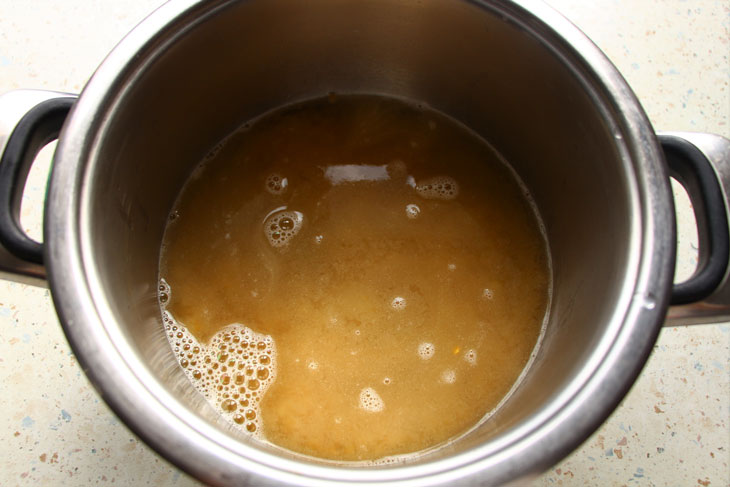 4. Dice the carrot, finely chop the onion. Fry in vegetable oil until the onion is transparent.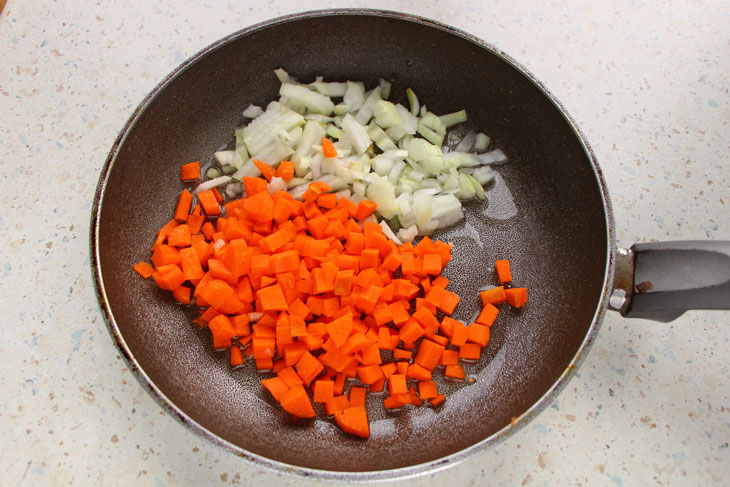 5. Rinse the eggplant under cold water, cut the zucchini into cubes. Add to onions and carrots. Simmer covered until d1.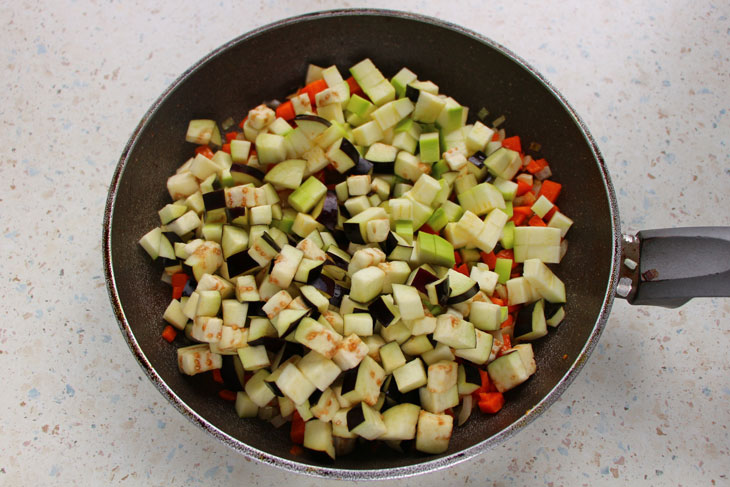 6. Pour spices, salt and fry over medium heat without a lid for 2 minutes.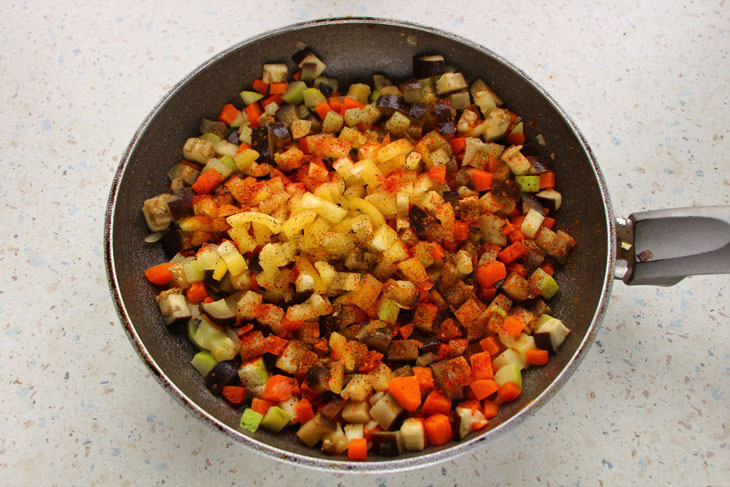 7. Grate the tomato on a coarse grater without the skin. Combine with vegetables, simmer for another minute.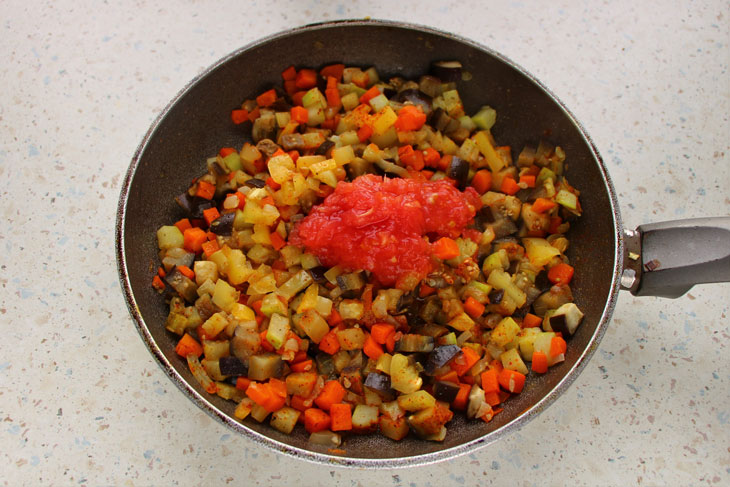 When serving, put the bulgur first, then the vegetables on top right in the plate. Or you can mix the vegetables in the bulgur in a saucepan if you are cooking for future use.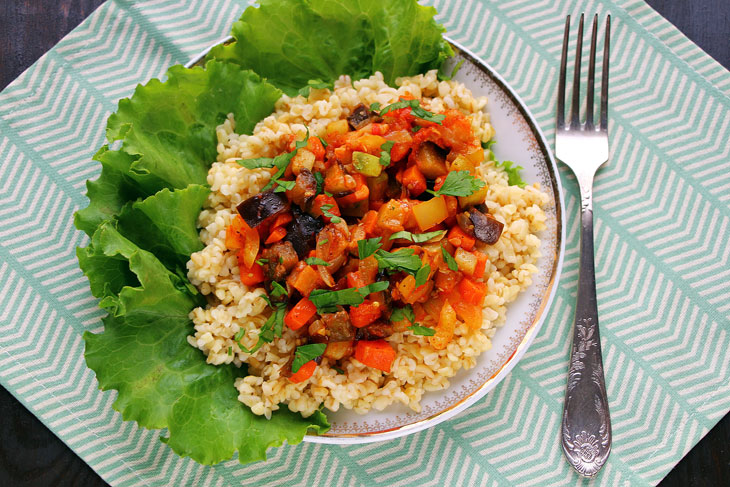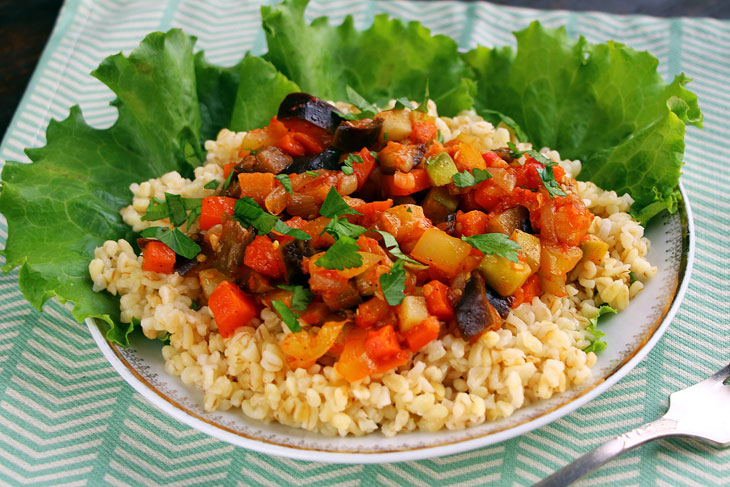 Enjoy your meal!