Dried bread is not always a spoiled product. Stale pieces can be used to make salty or sweet croutons, breadcrumbs, a variety of fruit and berry puddings and babka. And this product is an excellent basis for all kinds of casseroles. And there is where to roam your imagination. You can add sweet cottage cheese, raisins and apples and get a great dessert. And if you add meat, sausage, cheese, mushrooms or vegetables to the bread base, you get a delicious casserole that resembles a snack pie.
We offer you a recipe for bread casserole with sausage, cheese and tomatoes. For the recipe, you will need slices of white bread. For filling, use homemade or farm eggs and drinking cream or full-fat milk. When choosing sweet peppers and tomatoes, give preference to products with a bright color. To prepare the casserole, you can use a ceramic, metal or silicone mold.
Ingredients:
Bread – 80 g.
Sausage – 75 g.
Tomatoes – 145 g.
Sweet pepper – 100 g.
Eggs – 3 pcs.
Cream – 45 ml.
Hard cheese – 45 g.
Vegetable oil – 5 g.
Salt, pepper, herbs –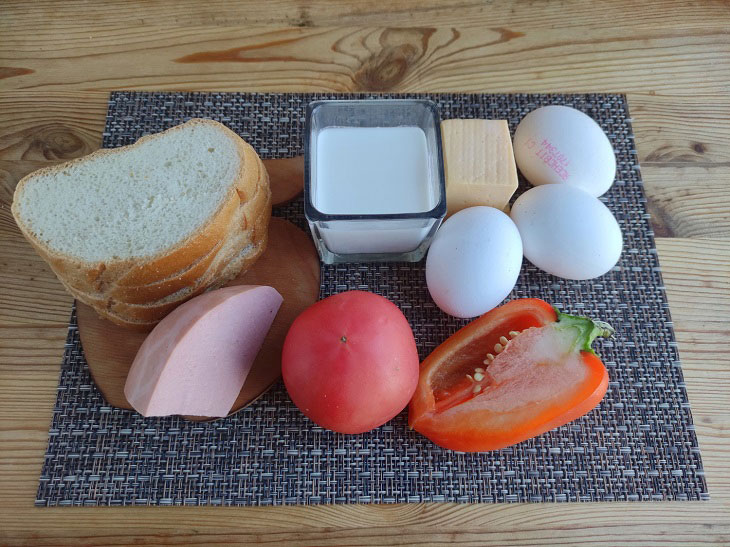 How to cook:
1. Prepare the fill. Crack the eggs into a bowl, add salt and pepper.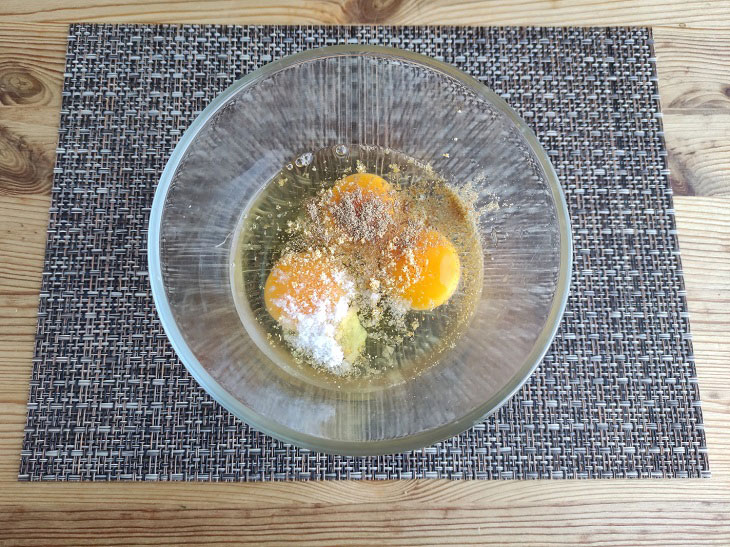 2. Pour in the cream.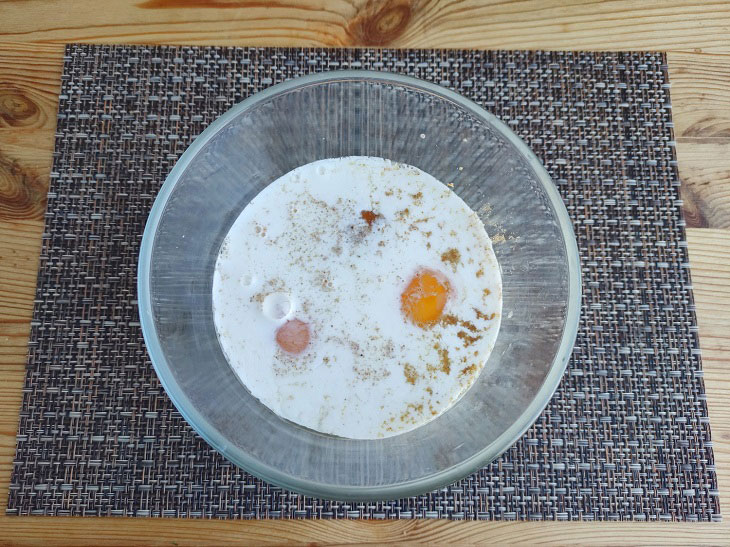 3. Stir the contents of the bowl with a fork or whisk until smooth.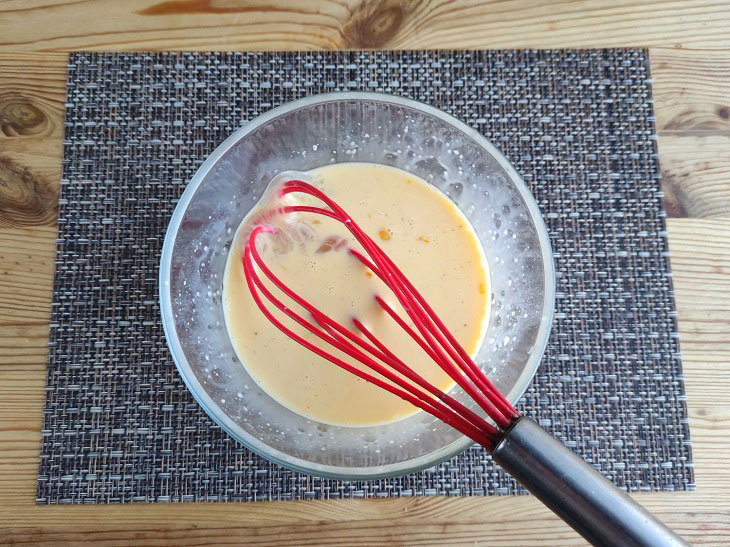 4. Grease a baking dish with vegetable oil. Bread slices cut into cubes with a side size of 0.5 cm. Put them on the bottom of the mold.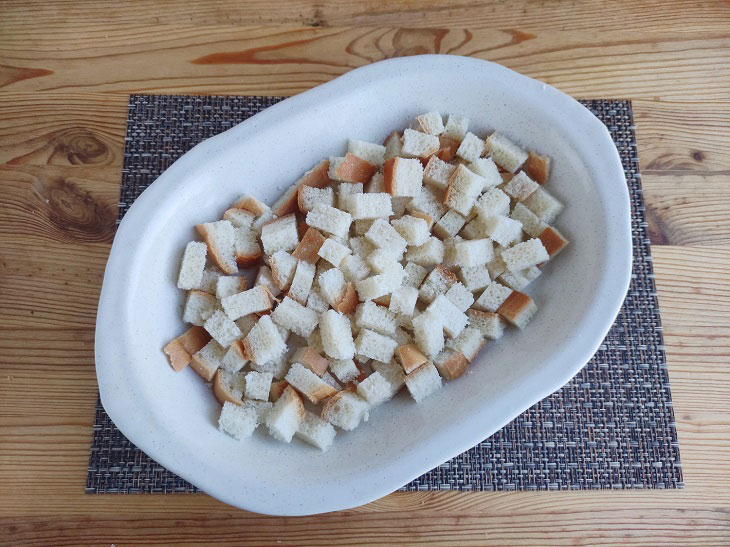 5. Add shredded hard cheese.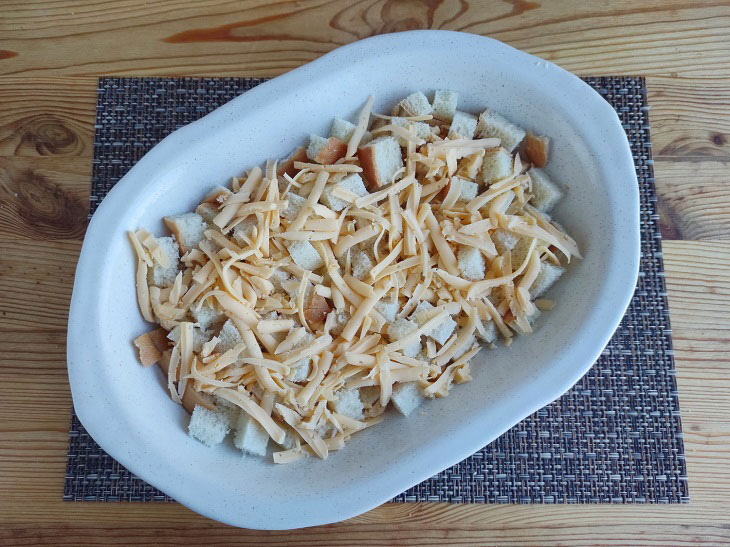 6. Peel the bell peppers from the insides and seeds. Cut the vegetable as small as possible. Remove the sepals from the tomato, chop in the same way.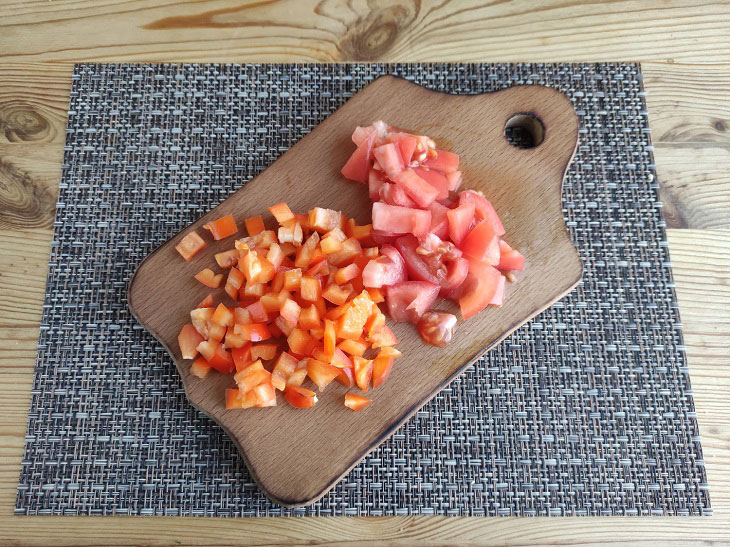 7. Cut the sausage into cubes with a side size of 0.5 cm.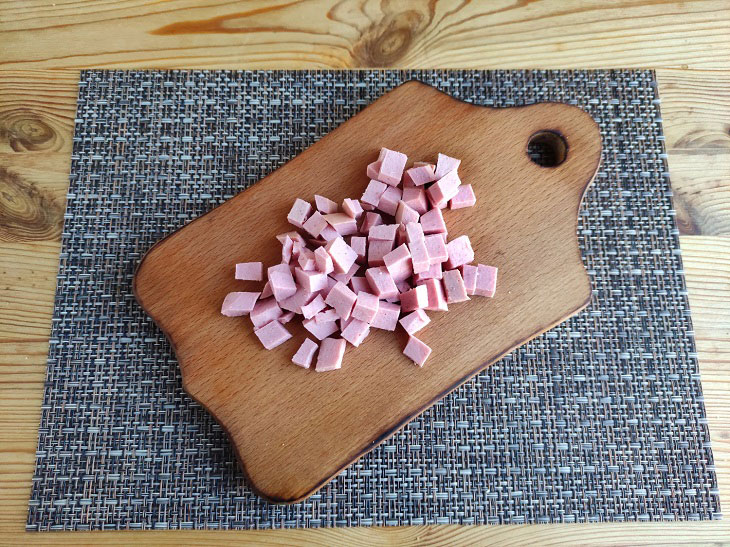 8. Put the sausage, sweet pepper and tomatoes on top of the cheese.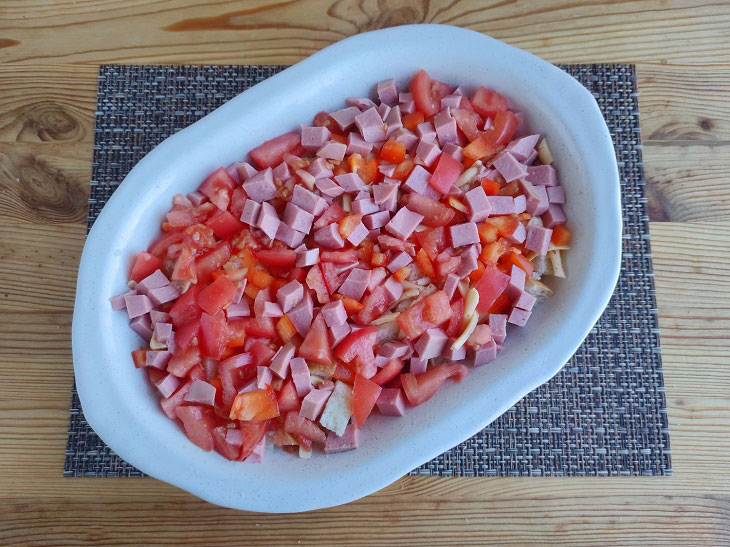 9. Pour the contents of the form with the egg-milk mixture. Bake the dish in the oven for 20 minutes at a temperature of 190 degrees. During this time, the filling should stabilize, and the top of the casserole will brown.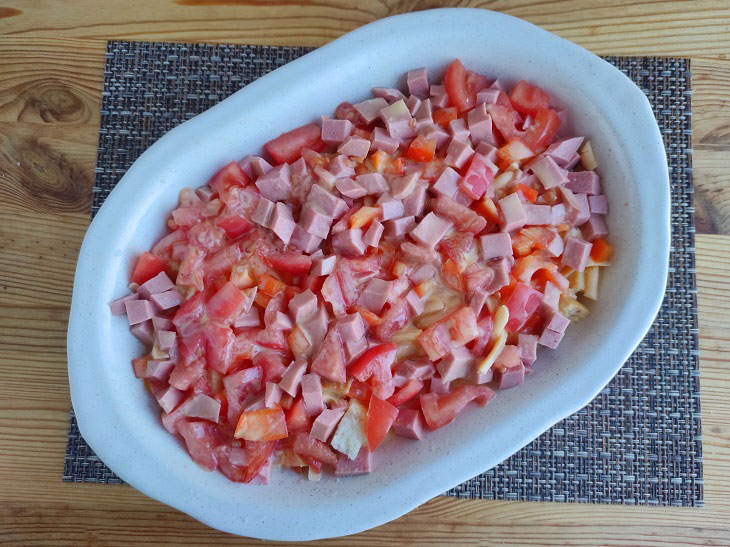 10. Serve the dish in the form in which it was baked. When serving, sprinkle with finely chopped herbs, add tomato sauce.
Bread casserole looks appetizing, it can be served for a hearty breakfast or dinner.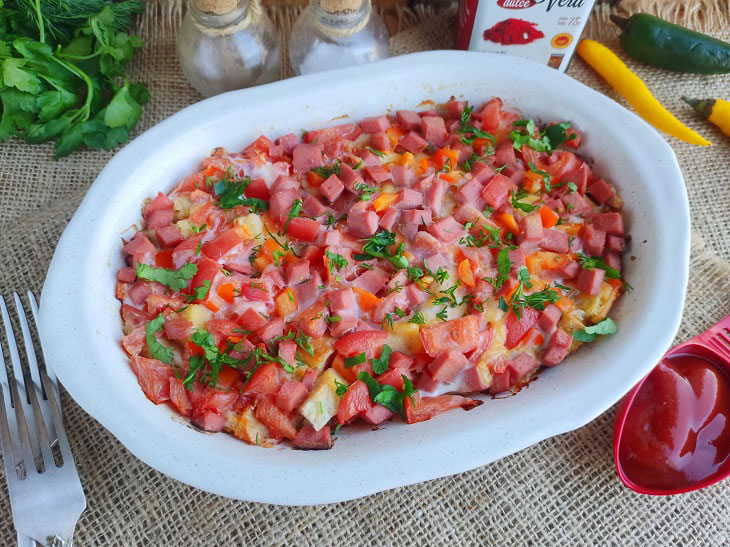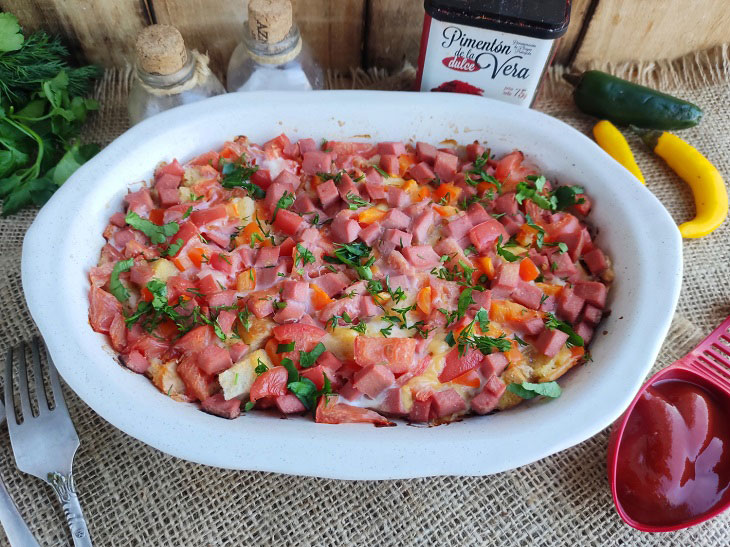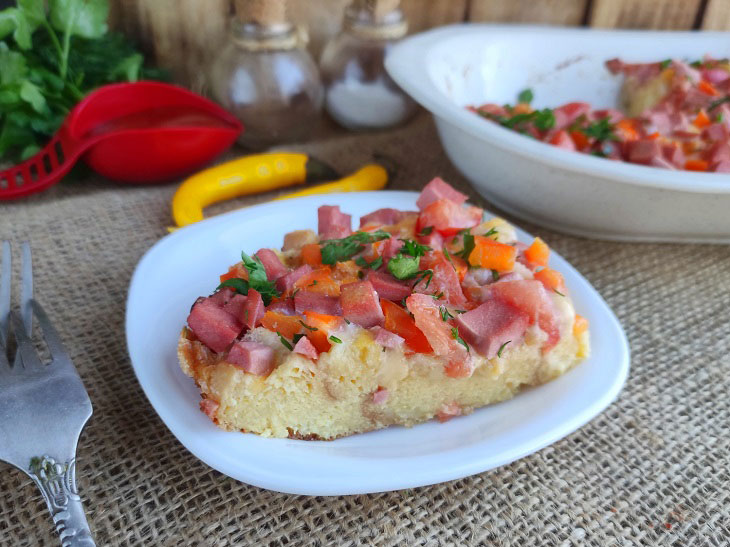 Bon appetit!