Zucchini sticks in crispy breading are a delicious snack not only for every day, but also for the festive table. They can be prepared for a beer party or taken to a picnic as a snack. Baked zucchini is in perfect harmony with ketchup, sour cream, sweet and sour sauce. They are prepared quite simply and do not require much time and expensive products.
Ingredients:
Zucchini – 1 pc. (300-350 g).
Breadcrumbs – 5 tbsp. l.
Salt – 0.5-1 tsp.
Garlic powder – 1 tsp
Ground paprika – 1 tsp
Ground black pepper – 0.25 tsp.
Dried oregano – 1 tsp
Curry – 0.5 tsp
Mozzarella cheese – 100 g.
Chicken egg – 1 pc.
Vegetable oil – 1 pc.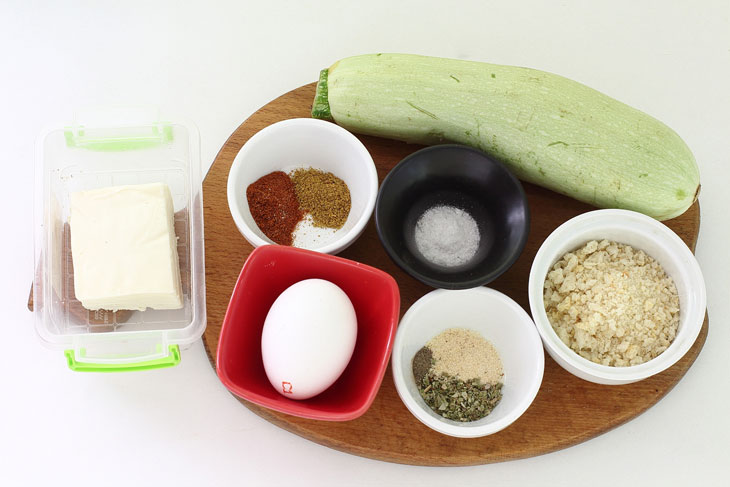 How to cook:
1. First of all, prepare the mixture for breading the vegetable slices. The spices indicated in the recipe, you can change or supplement, focusing on your taste. Pour breadcrumbs, salt, paprika, curry, oregano, ground black pepper into a deep bowl. Mix all ingredients until evenly distributed.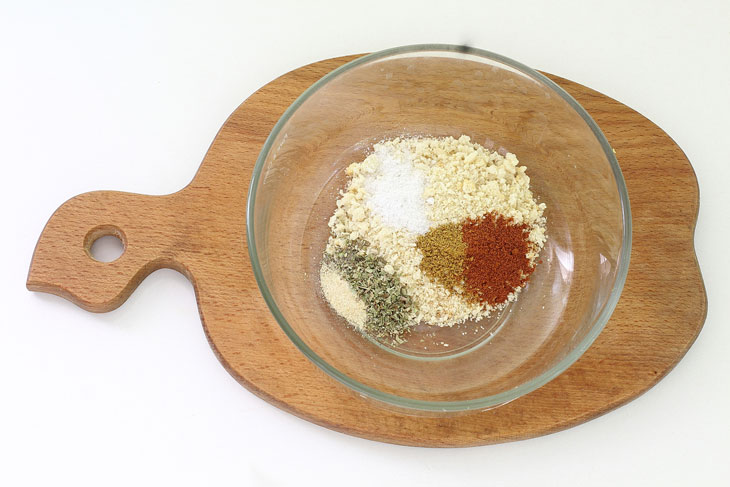 2. Cheese buy at your discretion. In this case, any good quality hard cheese will do. Grind on a fine grater. Add cheese chips to the dry mass. Stir.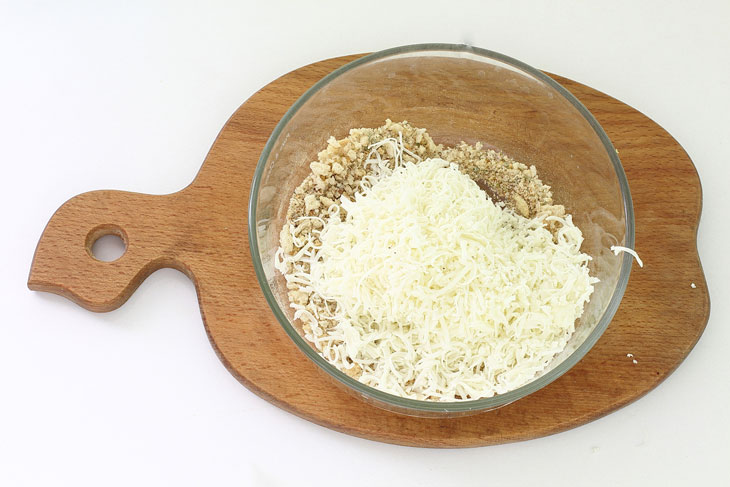 3. Whisk the egg with a fork until smooth in a deep plate.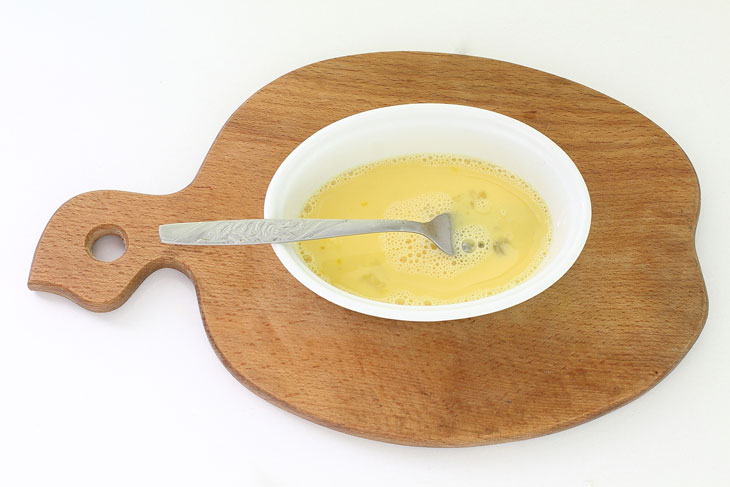 4. Rinse the zucchini and pat dry with paper towels. Trim the ponytails on both sides. Cut into small pieces. For cooking, young fruits with underdeveloped seeds are suitable.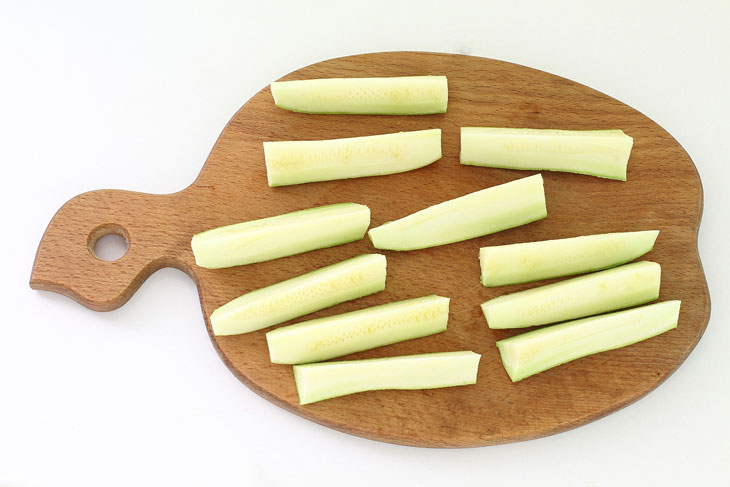 5. Now dip each zucchini wedge into the egg mixture.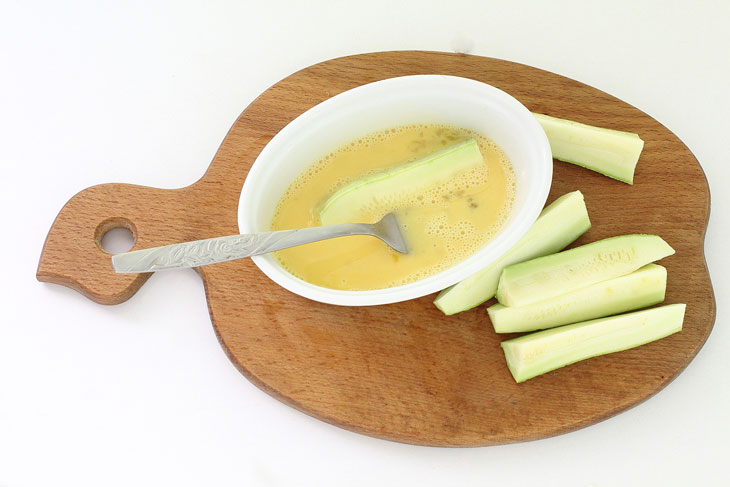 6. Pick up deep dishes. Cover with a clean plastic bag. Spread cheese on the bottom. Lay out the zucchini fingers. Lift the edges and shake well to coat all the pieces with cheese. This step is best done in small batches.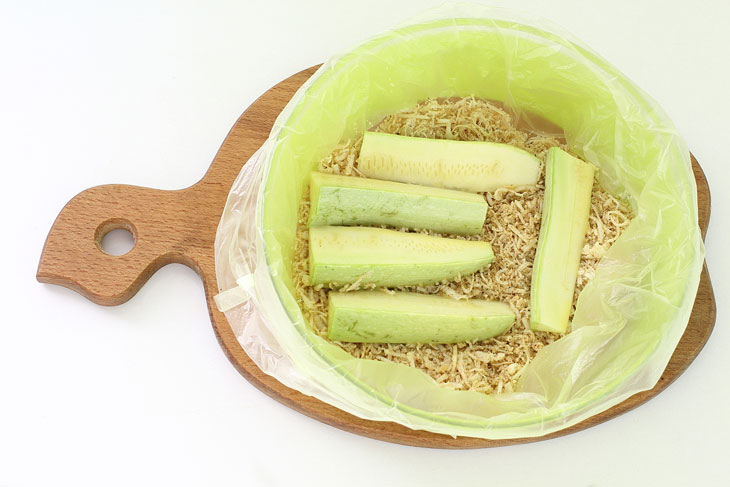 7. Take a baking sheet or a shallow dish. Line with foil or parchment. Lubricate the bottom with odorless vegetable oil. Lay out the zucchini. Preheat the oven to a temperature of 180-190 degrees. Bake for 20-30 minutes.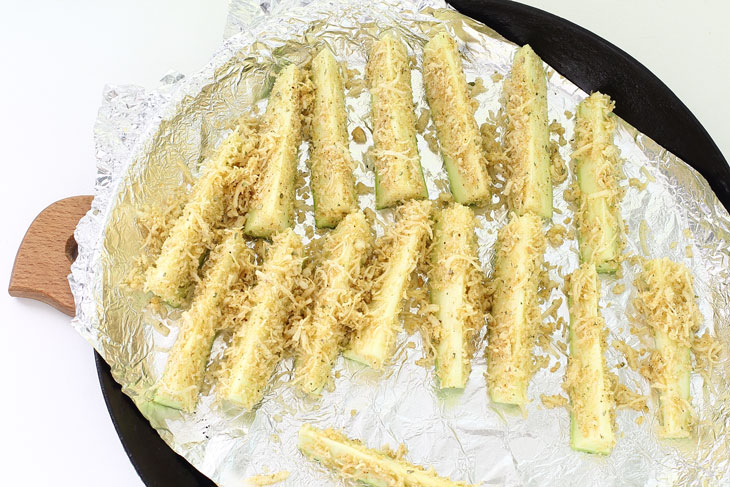 Crispy zucchini sticks are ready.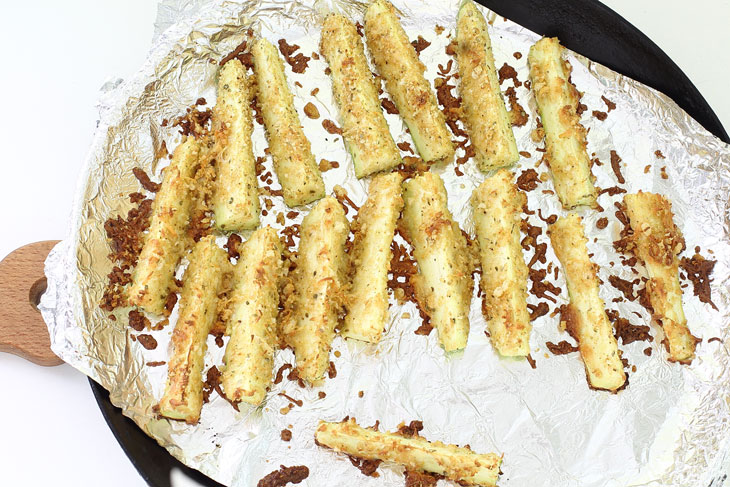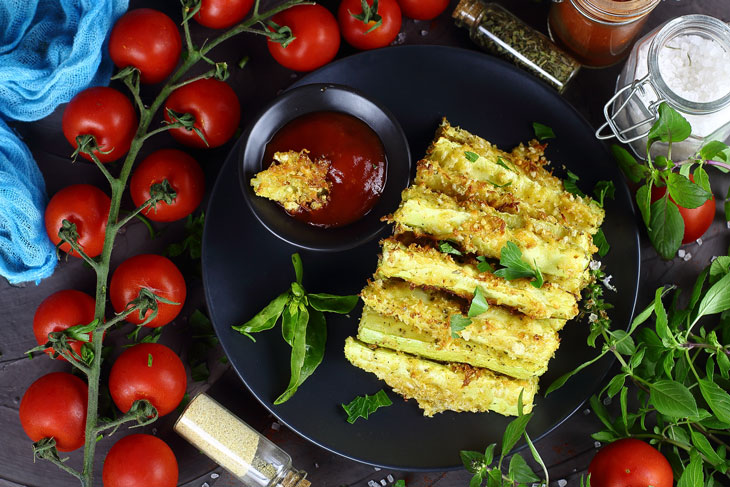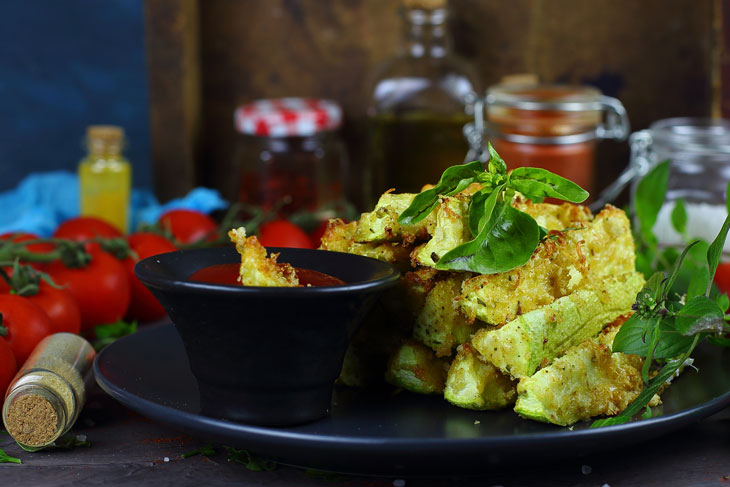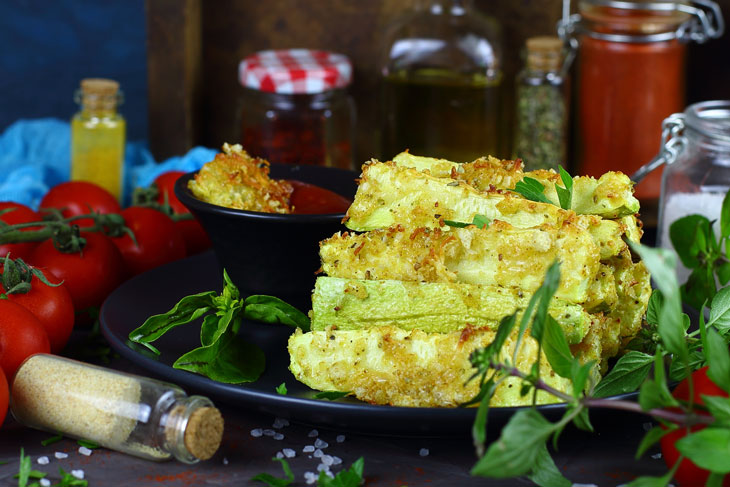 Enjoy your meal!