Today, broccoli is used quite often in the preparation of various dishes. It is a tasty and healthy vegetable. Broccoli is available in stores and markets, both fresh and frozen. We offer to make scrambled eggs with broccoli, which will be a great breakfast or snack for your family.
Ingredients:
Freshly frozen broccoli – 3 tbsp. l.
Chopped leek (onion) – 3 tbsp. l.
Garlic cloves – to taste.
Vegetable oil or butter – 2 tbsp. l.
Fresh chicken eggs – 3 pcs.
Sea or Adyghe salt – 0.5 tsp.
Black ground pepper – a pinch.
Green onions – as needed.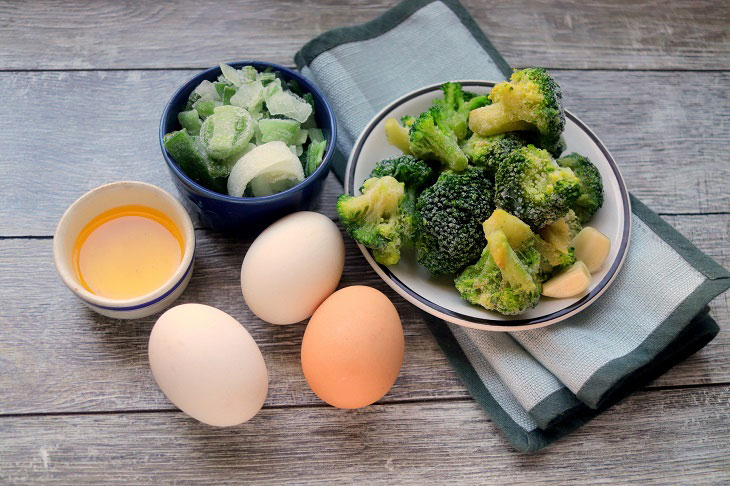 How to cook:
1. The preparatory process will take you very little time. Broccoli for this scrambled eggs is suitable both frozen and fresh.
If the broccoli florets are large, then I recommend cutting into small pieces. If you have fresh broccoli, then it is better to cut it into florets first and blanch it in salted water for up to three minutes. Then throw the broccoli into a sieve and start cooking the scrambled eggs.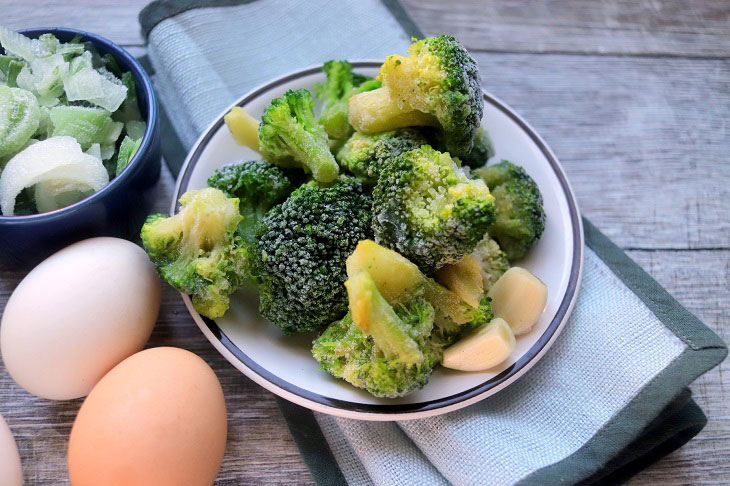 2. Heat a frying pan over medium heat, add a little vegetable oil, or take butter. Add chopped garlic cloves and leeks to the pan and sauté for a few minutes until soft.
Instead of leek, you can use onions or green onions.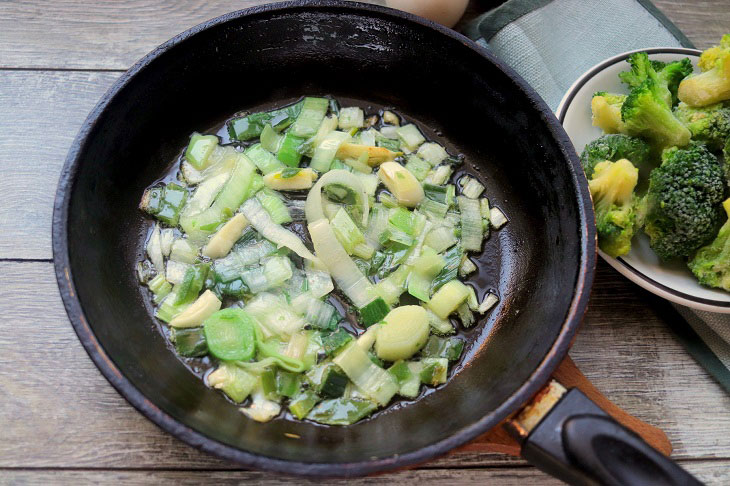 3. Send the broccoli to the pan and, together with the onion, cook under a lid for five minutes over low heat. Season the broccoli to taste.
You can add dry aromatic spicy spices to your liking.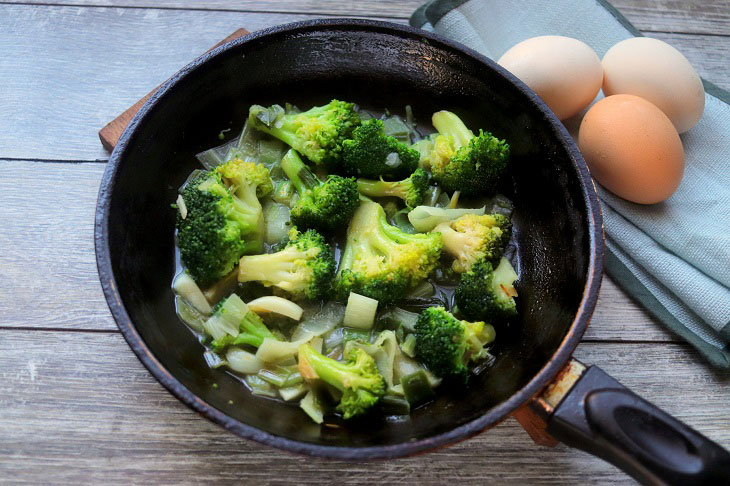 4. At the next stage, when the broccoli is already easily pierced with a fork, add chicken eggs to the pan. Cover with a lid and lower the heat, cook for 5 minutes. Sprinkle the finished scrambled eggs with broccoli with chopped green onions or dill and parsley. You can also add finely chopped sweet pepper on top of the scrambled eggs.
Serve such scrambled eggs right in the pan or transfer to a plate. Do not forget to add fresh fragrant bread to this dish.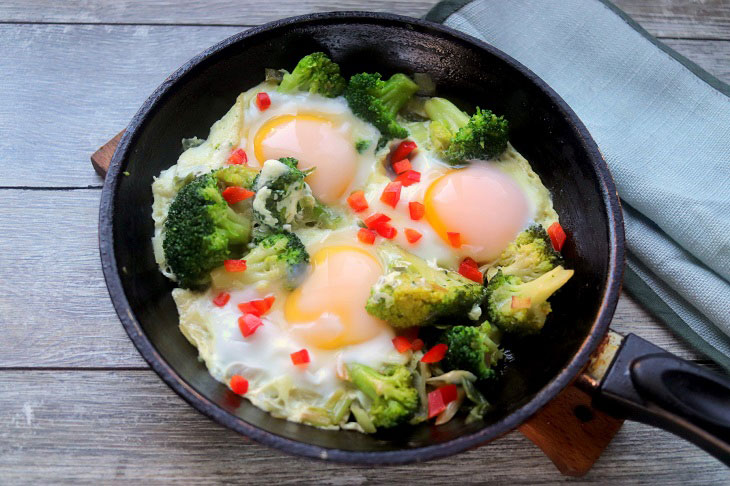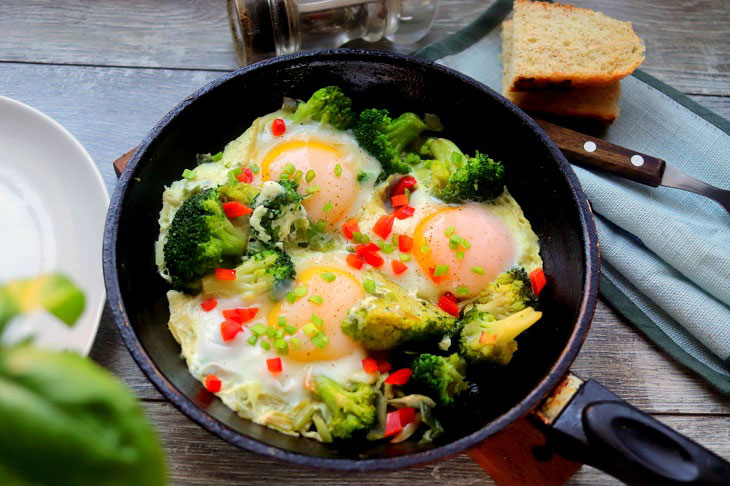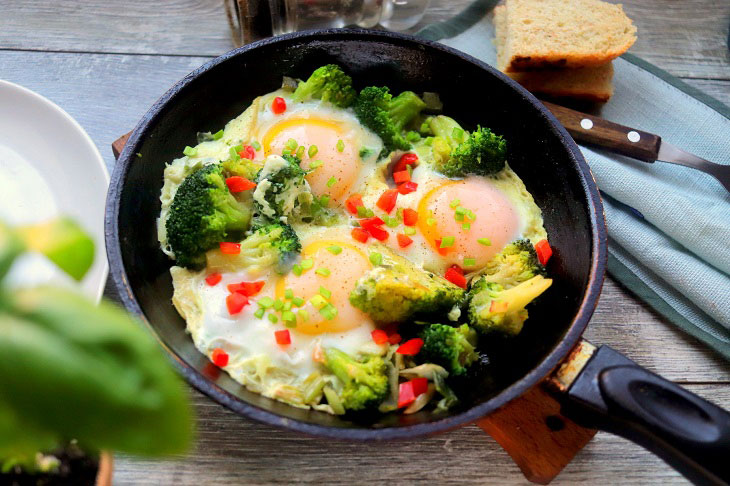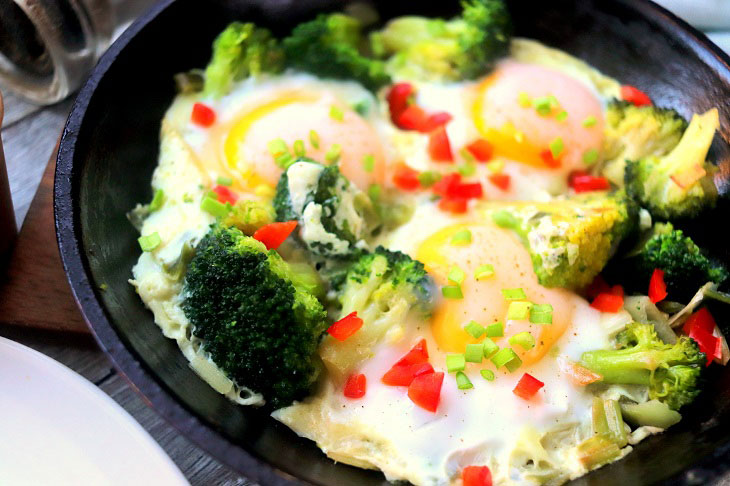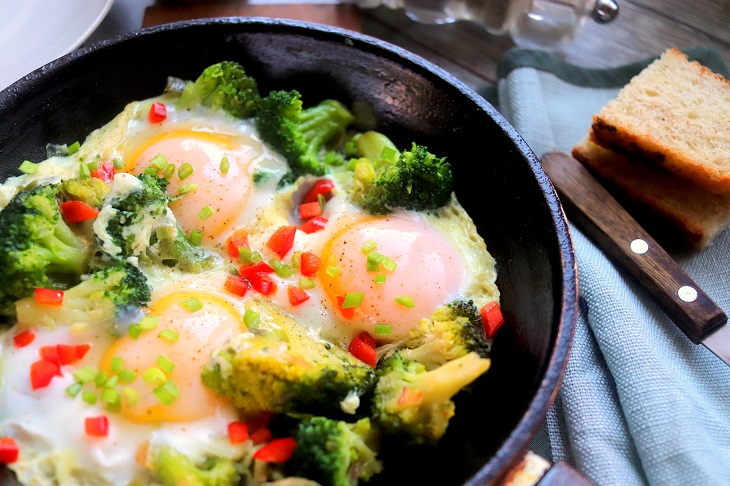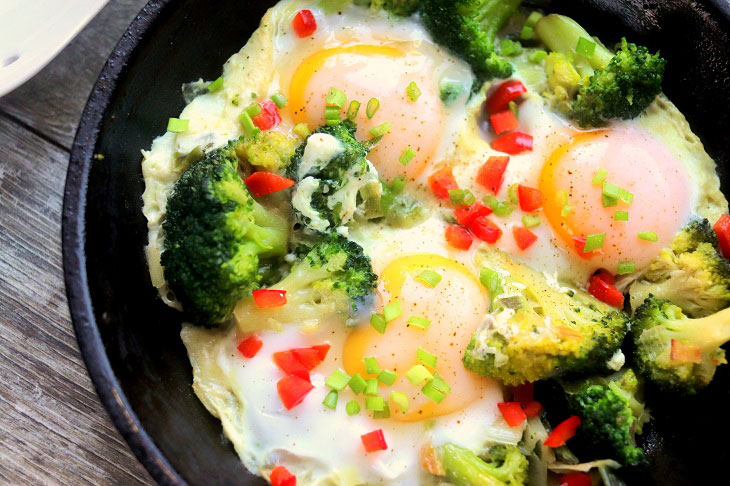 Bon appetit!