Fried pies with onion and egg is a dish that will conquer everyone with its taste and ease of preparation. The lightest dough for pies is prepared on kefir, so we suggest kneading just such a dough to save time spent in the kitchen. The dough on kefir has a number of advantages: it is quickly kneaded, and the pies are soft and fluffy.
Boiled eggs and green onions are ideal for the filling. Everyone will like this combination, so be sure to use this recipe to deliciously feed the whole family.
Ingredients:
Kefir – 250 g.
Wheat flour – 650 g.
Soda – 0.5 tsp
Salt for dough – 1/3 tsp.
Sugar – ¼ tsp
Vegetable oil for dough – 1.5 tbsp. l.
Chicken eggs – 2-3 pcs.
Green onion – 0.5 bunch.
Salt for the filling – to taste.
Vegetable oil for frying – 50-80 g.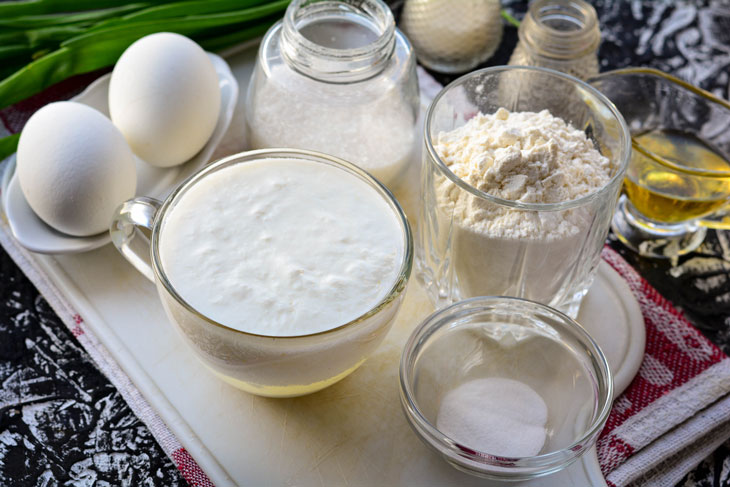 Cooking:
1. Pour kefir at room temperature into a bowl, add soda, salt and sugar. Mix the mass and wait 1 minute for the soda to react with kefir. Bubbles will appear.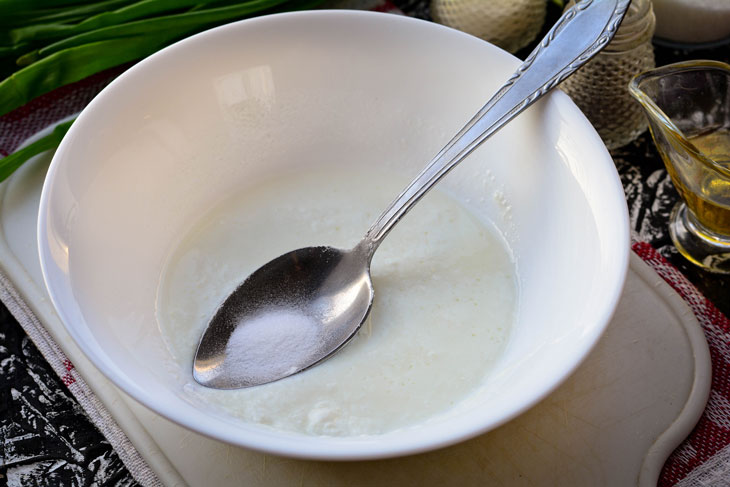 2. Pour vegetable oil into the kefir mass to make the dough softer and more elastic.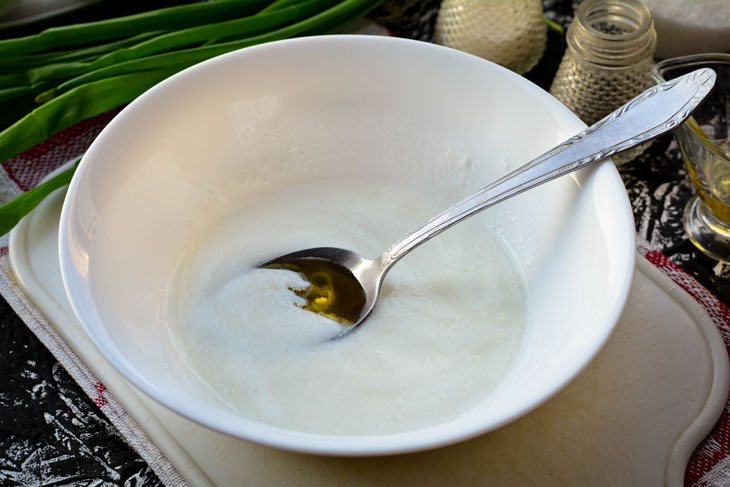 3. Pour in half a serving of wheat flour.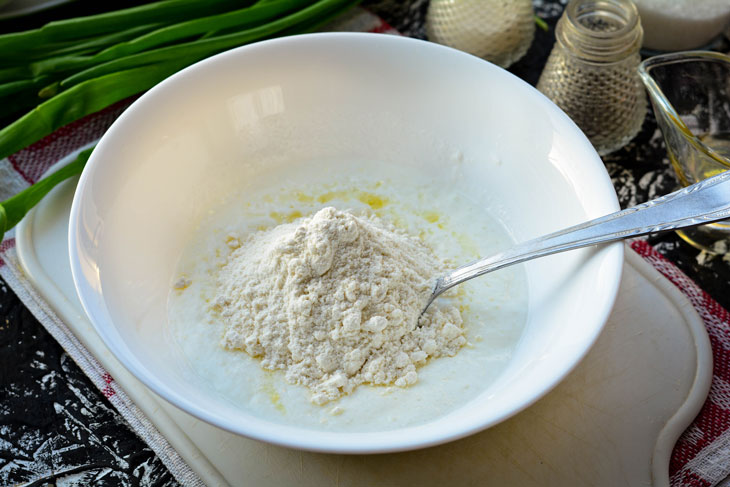 4. Stir the dough so that there are no lumps.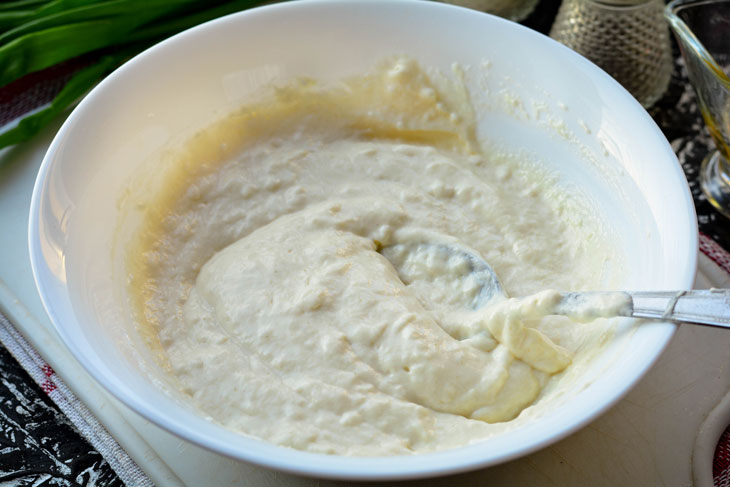 5. Pour in the rest of the flour.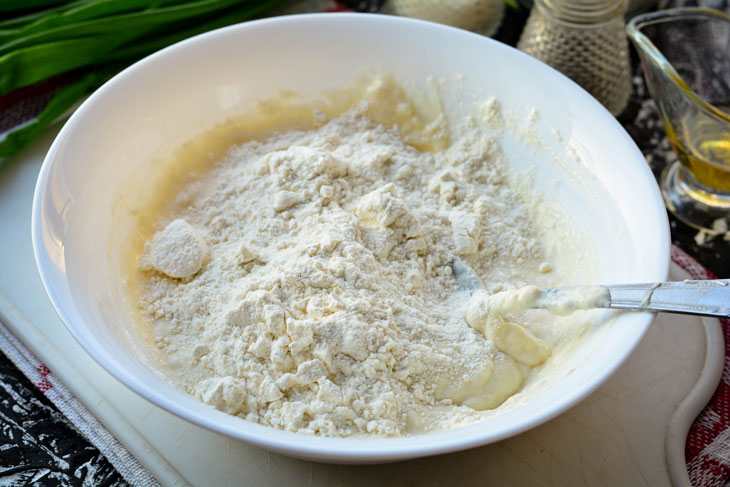 6. Knead a soft dough, which at the same time should not stick to your hands. Leave the dough to rest under a towel for 15-20 minutes.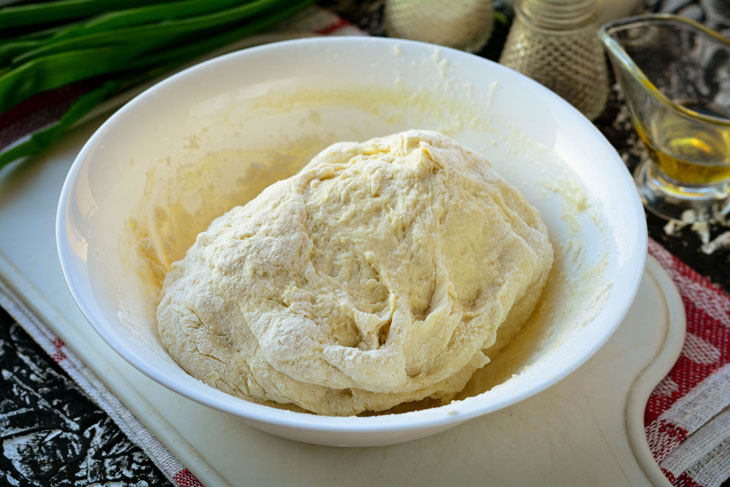 7. In the meantime, prepare the filling: hard boil the eggs, cool and cut into cubes. Wash green onions, dry and cut into small rings.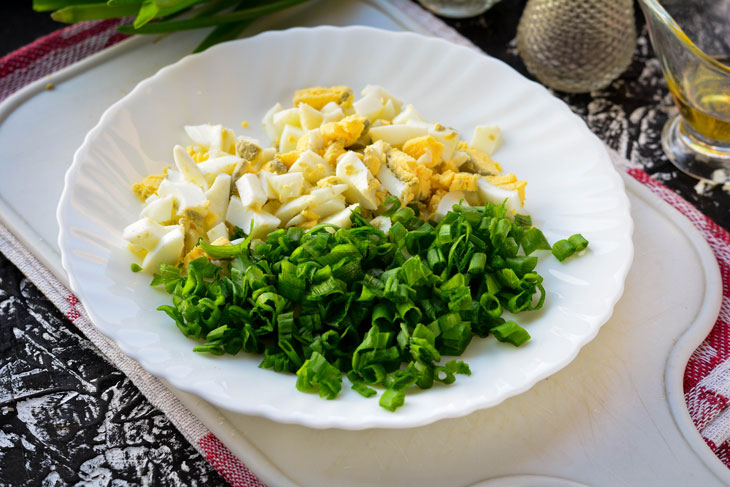 8. Stir the filling and salt to taste.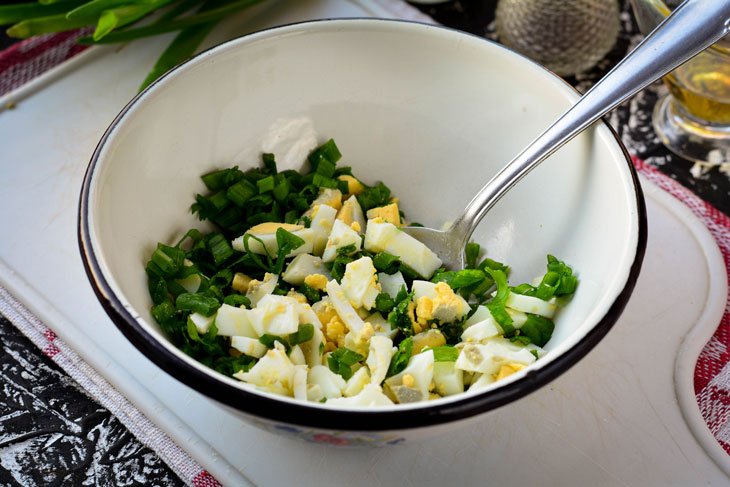 9. Divide the dough into 6-8 balls, roll each ball a little, give a flat shape. Put the egg and onion filling in the center.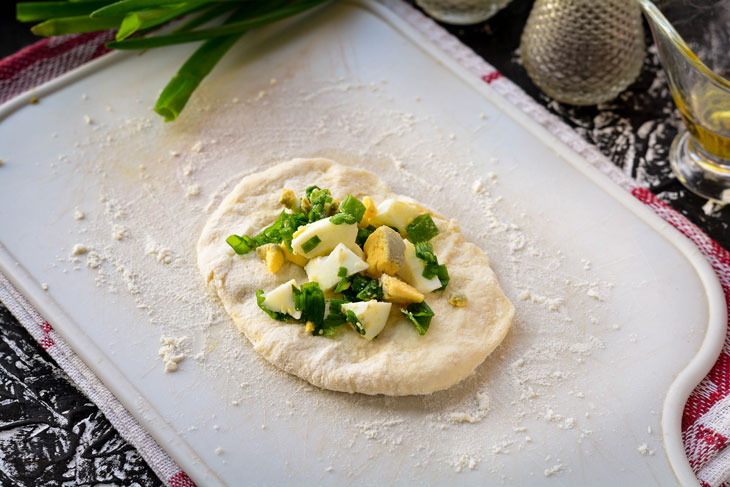 10. Pinch the pies, pressing the edges well.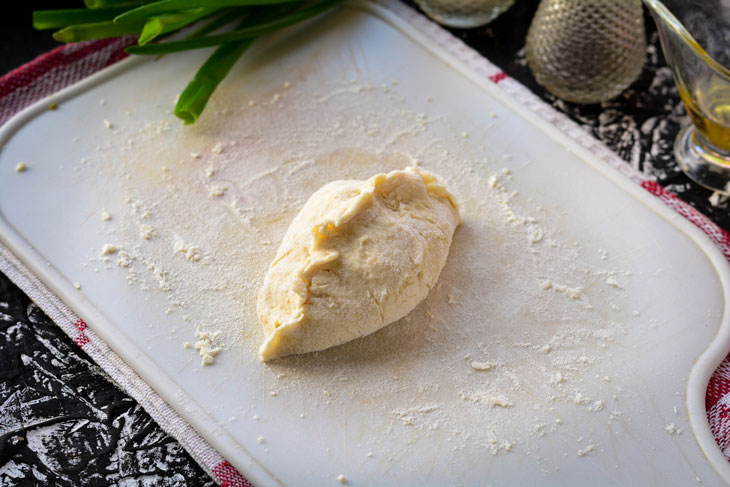 11. Turn the pies seam down and flatten a little, giving a rounded shape.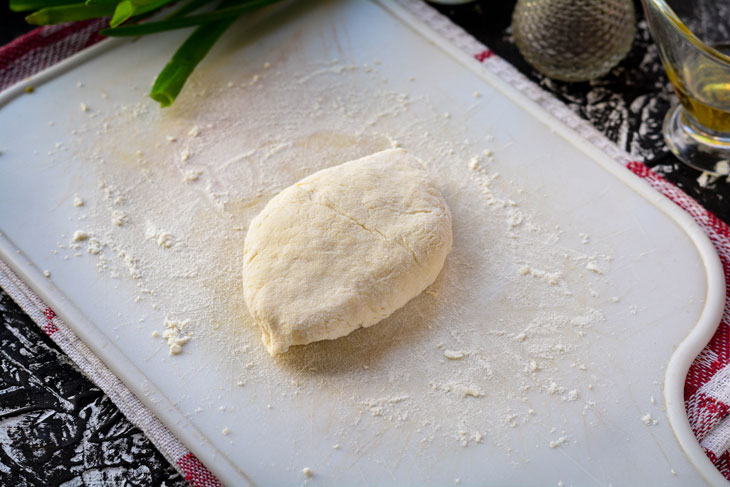 12. Heat the oil in a frying pan on medium heat, put the pies seam down and start frying.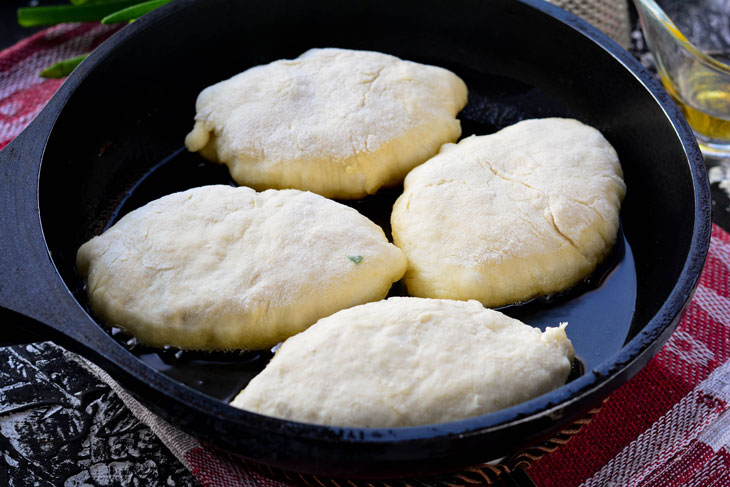 13. Fry the pies on both sides for 4-5 minutes until browned.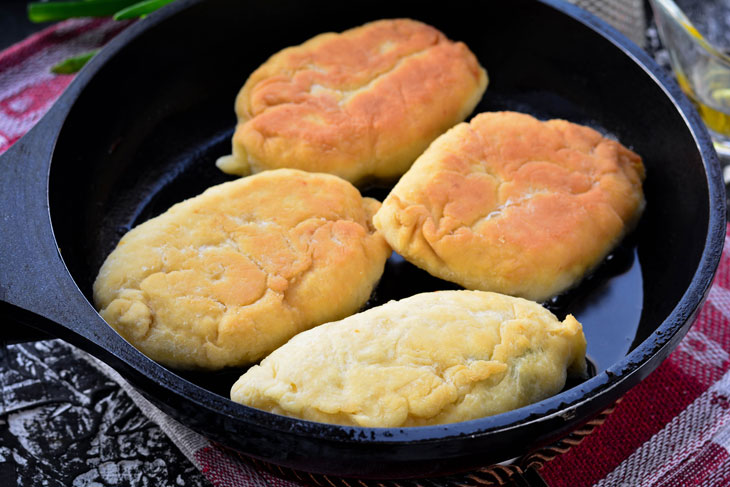 The finished dish can be served to the table when the pies have cooled down a bit. If desired, add such pies with a cup of tea or milk.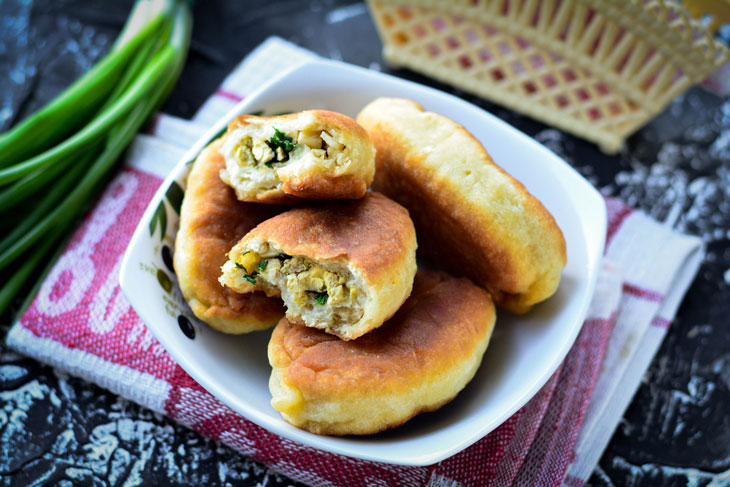 Enjoy your meal!