Bruschetta with tomatoes, garlic and basil is a traditional Italian ciabatta appetizer with vegetables. Often, according to the classic recipe, such a dish is prepared with the addition of tomatoes, basil and garlic, but if you wish, you can always add mozzarella, ham or jamon. Bruschetta with vegetables is a great option for a quick bite, it can also be served with a festive feast or a buffet table, it will turn out elegant and tasty. In addition, it is useful, because fresh tomatoes and herbs are used in the filling.
If you are tired of the usual sandwiches with sausage and cheese, we suggest cooking them in the Italian style, you will get an exquisite dish for you and your guests. Having prepared all the ingredients according to the list, start cooking with us.
Ingredients:
Ciabatta – 1 pc.
Tomatoes – 2 pcs.
Basil – 0.5 bunch.
Garlic – 2 cloves.
Olive oil – 2 tbsp. l.
Salt – to taste.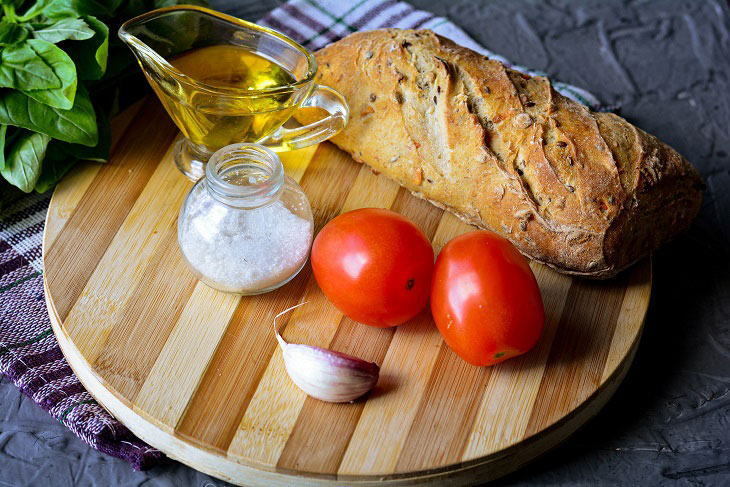 How to cook:
1. Cut the ciabatta into slices of medium thickness – about 1-1.5 cm.
For the recipe, you can use ciabatta made from wheat flour, or you can take it with the addition of various grains.
We had ciabatta with flax seeds and carrot pieces. In general, ciabatta is an excellent bread for bruschetta, it has a crispy crust and a delicate, porous crumb inside.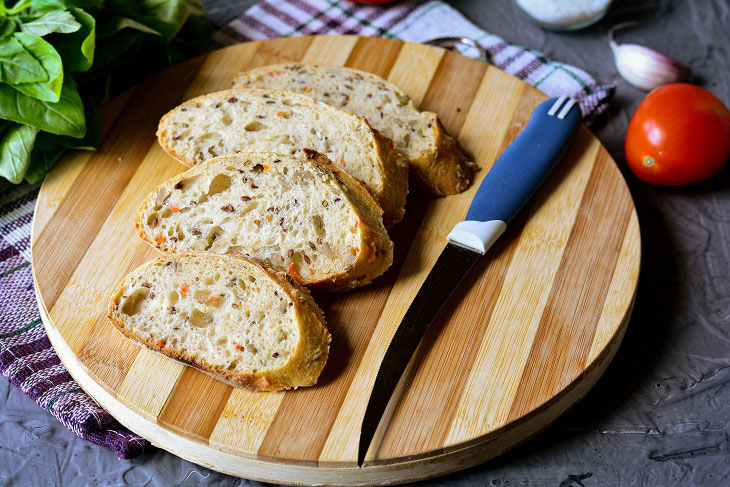 2. Toast the ciabatta pieces on both sides in a dry frying pan until golden brown.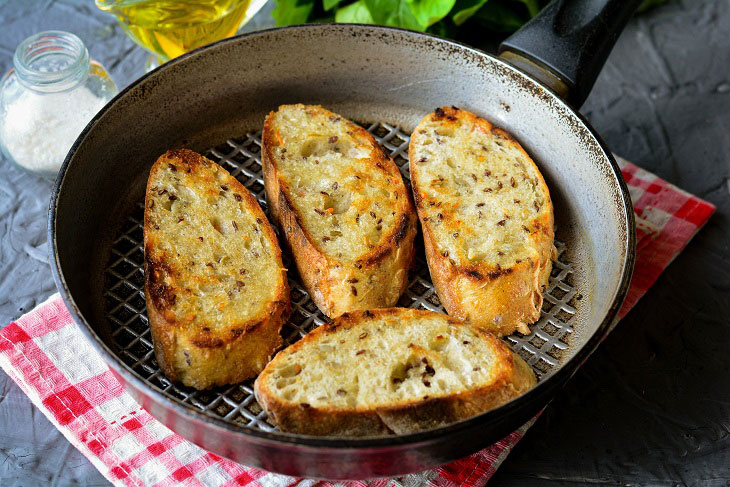 3. For the filling, take ripe fragrant tomatoes. Wash and cut vegetables into small pieces, put in a bowl.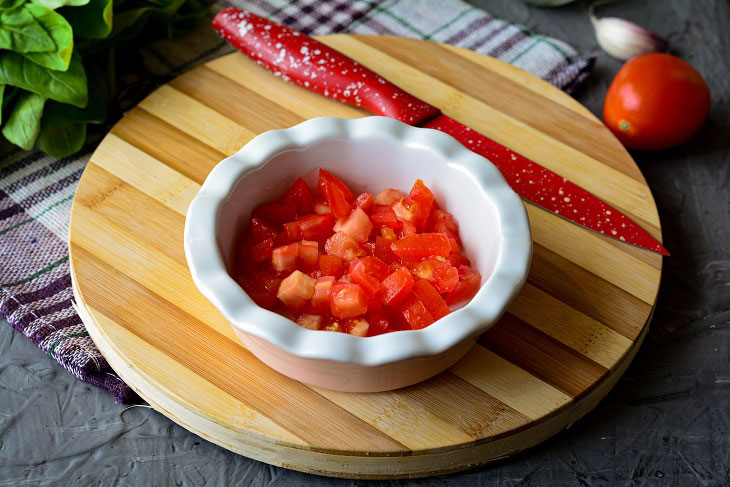 4. Wash the basil, dry with napkins. Finely chop the leaves and add to the tomatoes.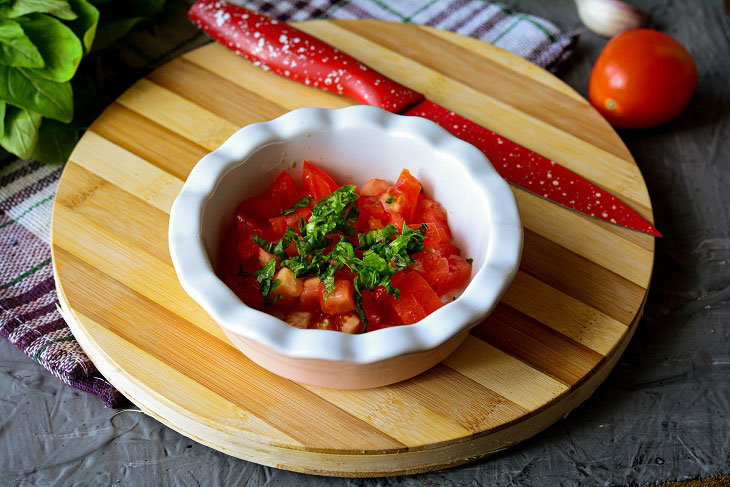 5. Pour over the filling with natural cold-pressed olive oil, salt to taste.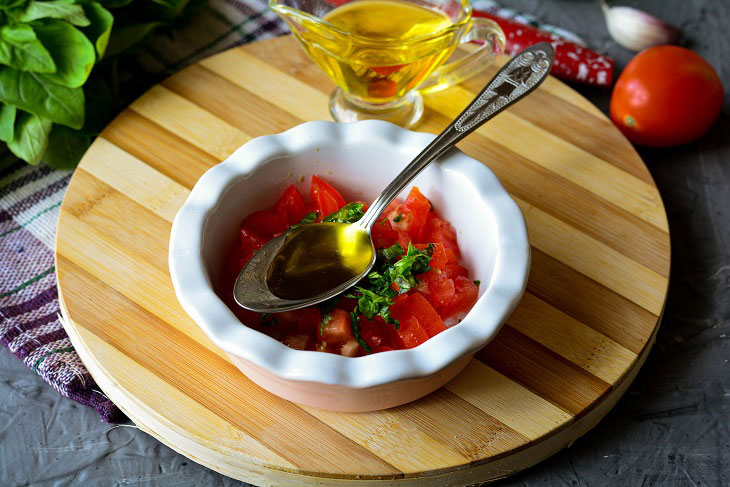 6. Squeeze the garlic cloves into the filling through a press and mix. Fragrant and tasty filling for bruschetta is ready.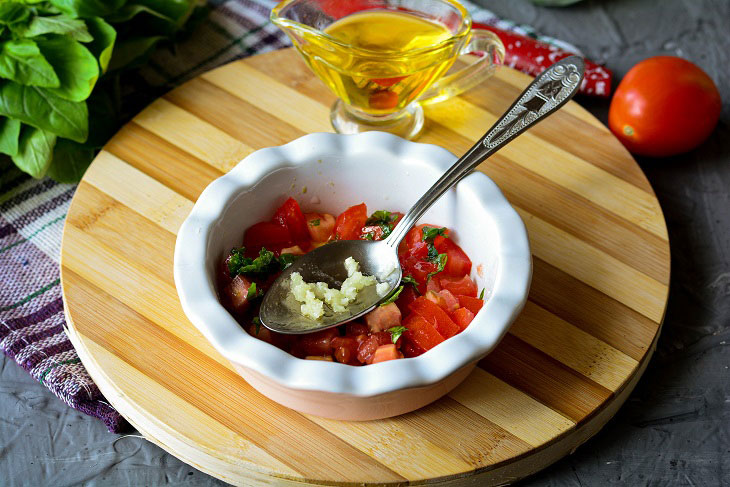 7. Put the vegetable filling on the ciabatta, pouring over the juice that has formed in the filling.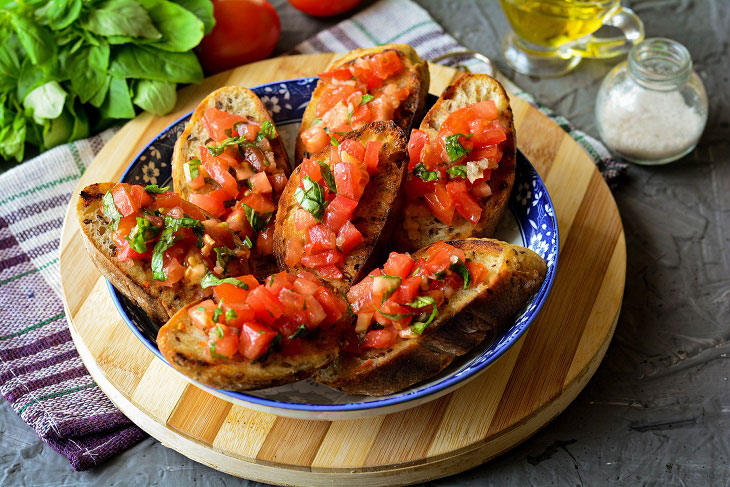 The appetizer is ready, you can serve it to the table. The bruschetta turned out delicious and nutritious at the same time.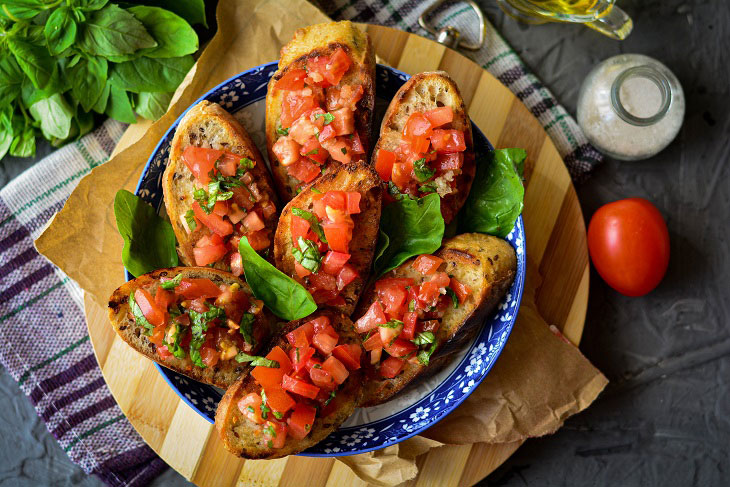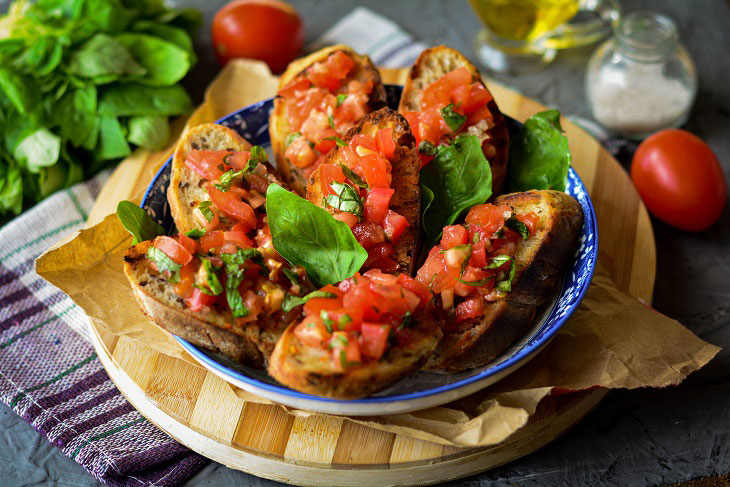 Enjoy your meal!