You can always diversify your daily diet with vegetable dishes. Today we offer you to cook a delicious side dish – a miracle cabbage in a bag. It is baked in the oven with a little vegetable oil and water.
In addition to white cabbage, you will need champignons, onions and carrots. A nutritious and healthy dish will be appropriate on the table on any day, including Lent.
Ingredients:
White cabbage – 350 g.
Mushrooms (champignons) – 150 g.
Onion – 80 g.
Carrots – 80 g.
Vegetable oil – 30-40 g.
Water – 30-40 g.
Ground paprika – 0.5 tsp.
Turmeric – 0.5 tsp
Salt, black pepper – to taste.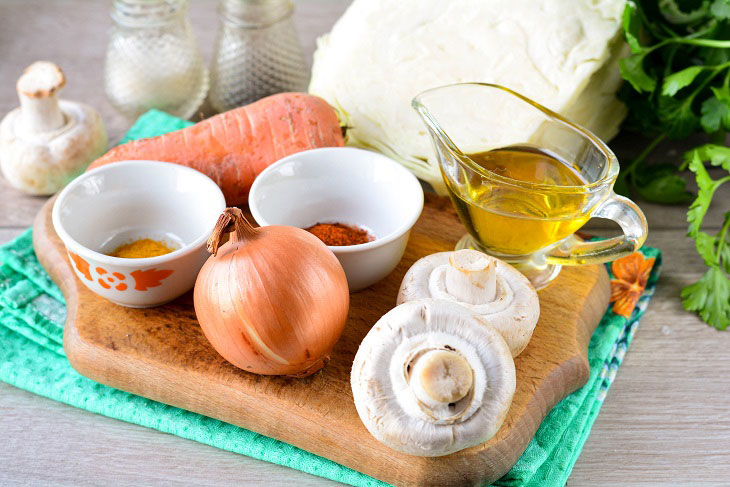 How to cook:
1. Rinse the mushrooms and cut into thin slices. For the recipe, you will need both hats and mushroom legs. We used champignons – these are fragrant and affordable mushrooms. You can also use oyster mushrooms instead of champignons.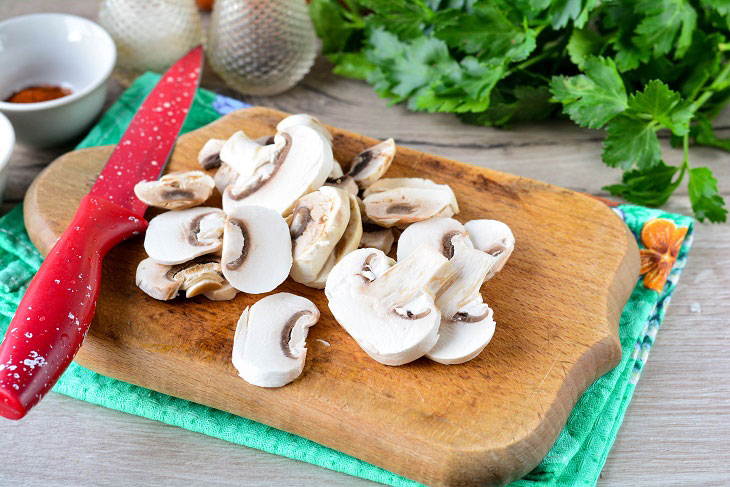 2. Chop white cabbage – you can use medium strips, you get a more juicy dish.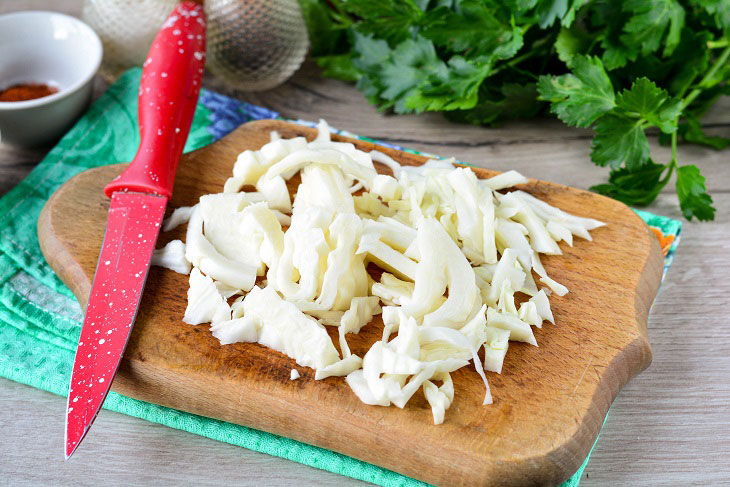 3. Peel carrots and onions. Rinse the vegetables, then chop – cut the onion into quarter rings, and grate the carrots on a regular grater.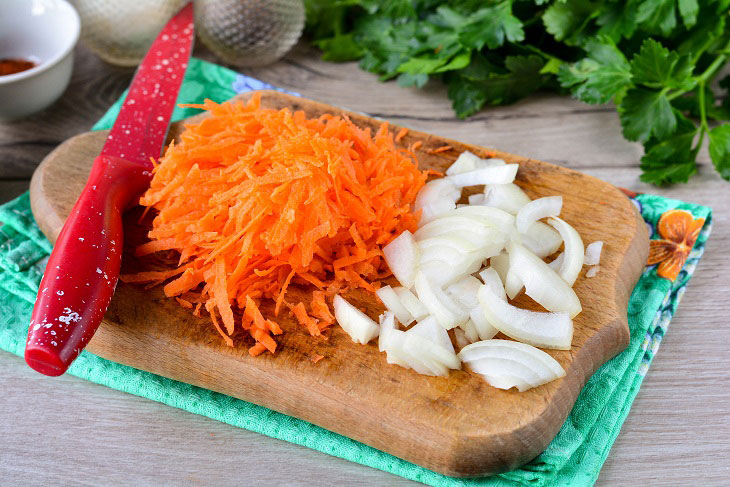 4. Mix all ingredients in a deep bowl.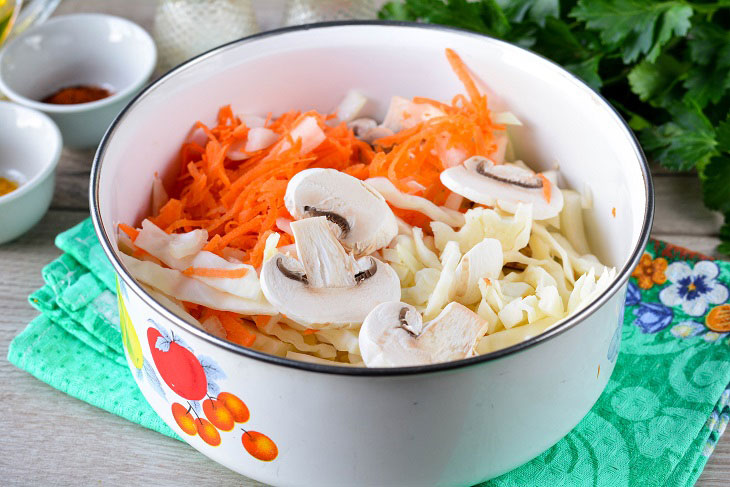 5. Salt and pepper the products and add the rest of the spices – turmeric and paprika. Such spices will give a bright look to vegetables and make the dish more colorful and appetizing. You can use any paprika, even smoked, it is very fragrant.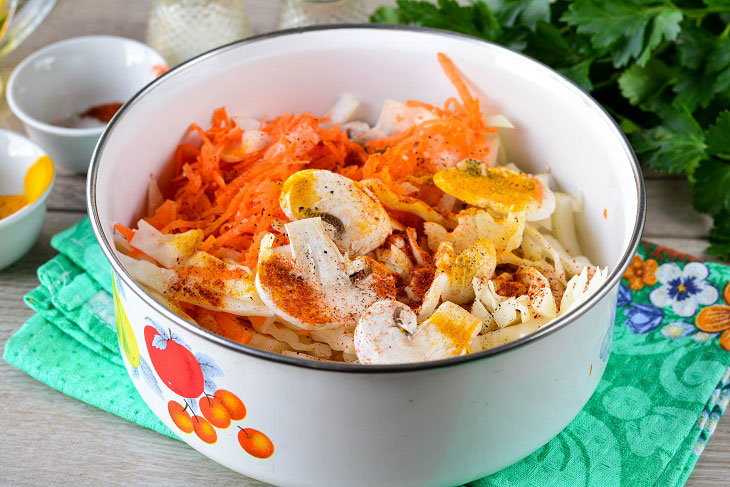 6. Pour all the vegetables with mushrooms and spices with vegetable oil and mix.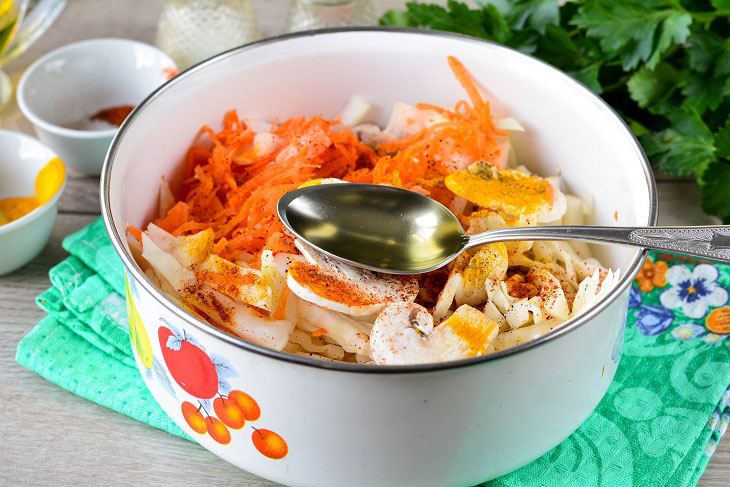 7. Fold the ingredients into a baking bag – a special sleeve. Pour some water in there.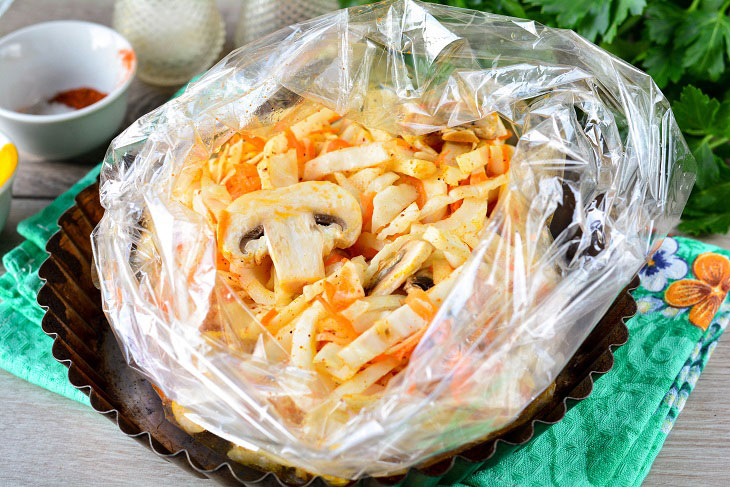 8. Tie both ends of the bag so that the juices do not flow out of the vegetables, but remain inside.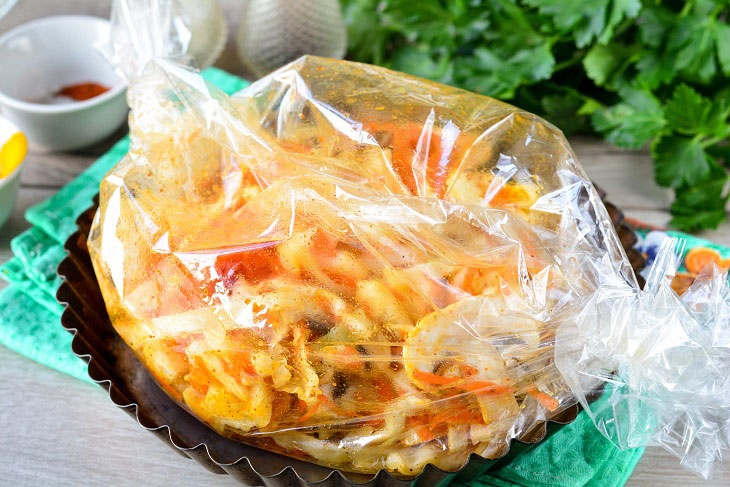 9. Bake miracle cabbage in an oven preheated to 180-190C for 30-35 minutes. Take out the finished dish and let it stand on the table for a couple of minutes so as not to burn yourself.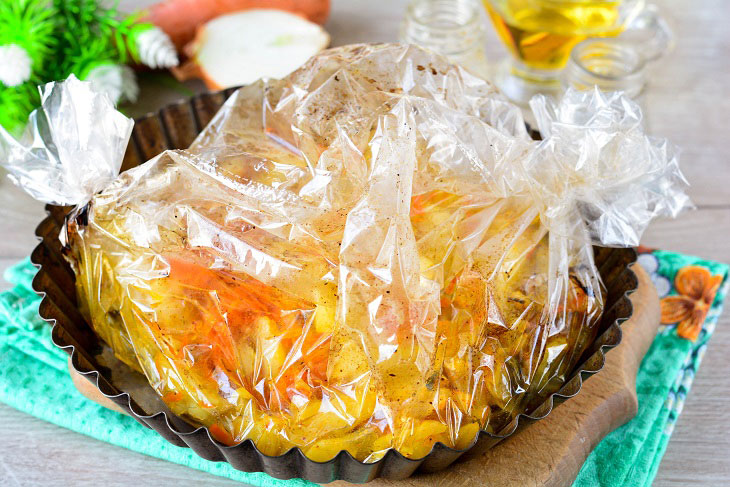 10. Then open the package with scissors or a knife and put the dish on portioned plates.
Delicious, juicy and bright side dish is ready. Miracle cabbage turned out to be soft, fragrant and completely non-greasy.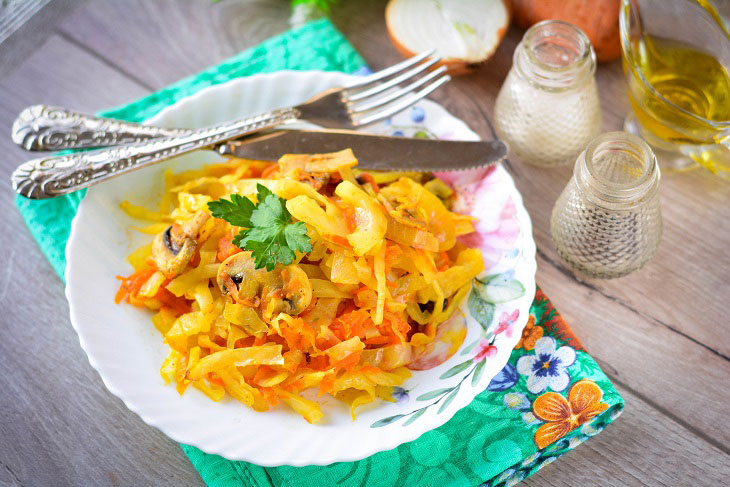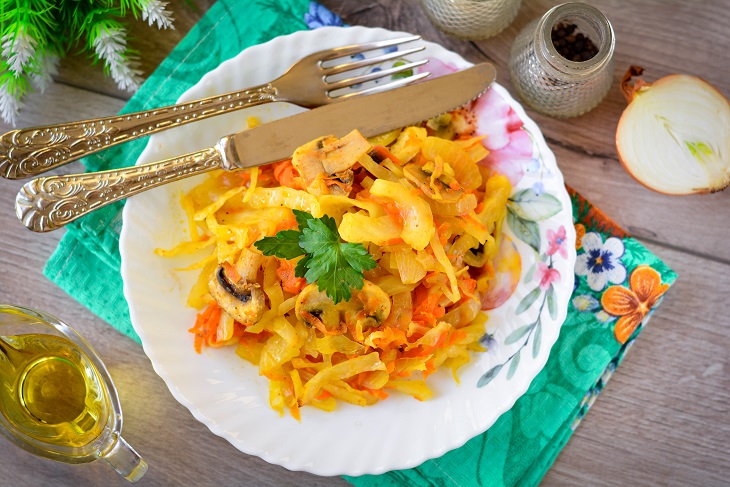 Enjoy your meal!