If you are used to serving borscht with adjika or mustard, then we recommend that you also cook such lard. It is salted in an unusual way, when you just need to rub it with salt. According to this recipe, lard is poured with brine, to which garlic is added. It is because of this unusual method that the dish turns out to be very soft and tender.
The secret to success also lies in which lard you choose. Of course, it must be fresh, but how do you know for sure? First, the product must be white, perhaps with a little pinkish or occasional visible red veins. Fat should not have a yellow color – this only indicates that the product is not fresh or the pork is old. Secondly, it has a specific pleasant meaty aroma, while there should be no foreign smell. Choose cuts that have a moderate amount of meat so you can really get the full flavor of the lard.
Ingredients:
Salo – 300 g.
Garlic – 2-3 cloves.
Salt rock – 40 g.
Bay leaf – 2-3 pcs.
Black pepper – 6-7 peas.
Allspice – 4-5 peas.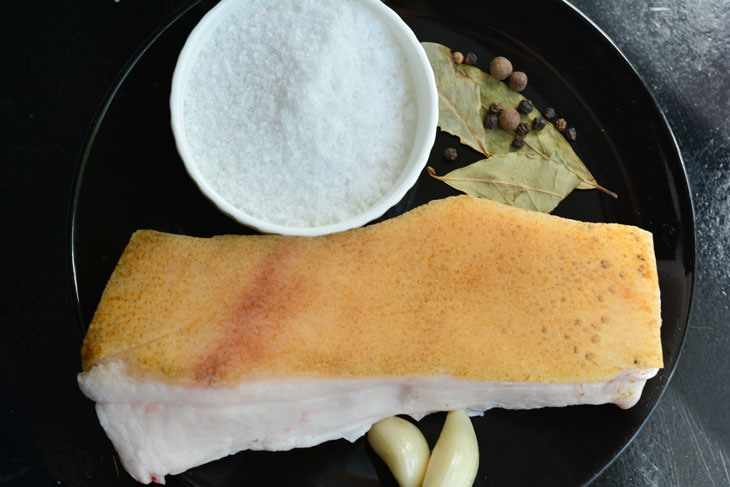 How to cook:
1. Prepare all ingredients for cooking.
Peel the garlic and cut it into any size pieces. It is most convenient to grind it into thin slices. Put it in a container in which you will salt the fat. It can be a plastic bowl, a saucepan, a bowl, or even a glass jar.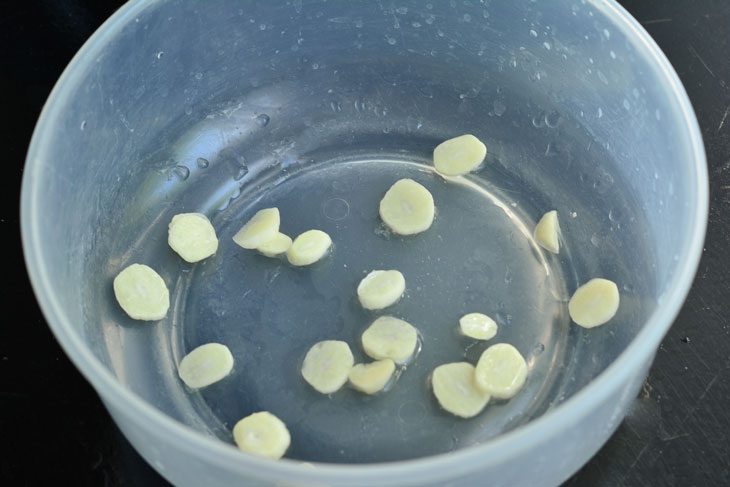 2. Rinse a small piece of bacon thoroughly. Cut it into 3-4 equal-sized pieces and place on top of the garlic.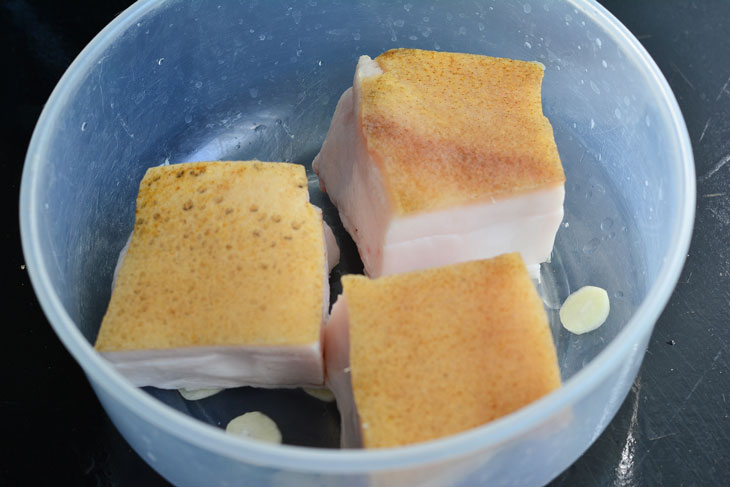 3. Pour half a liter of water into another bowl, put bay leaves in it, both types of pepper, and add salt. While stirring constantly to dissolve the salt, bring the brine to a boil, and then cool it almost completely.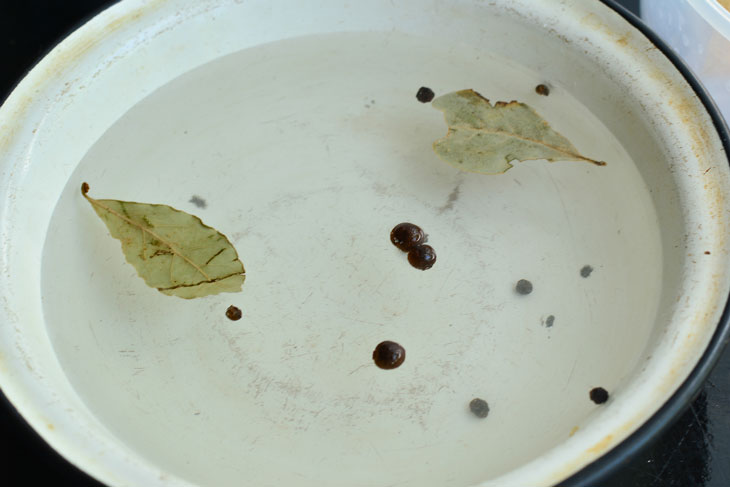 4. After that, pour the prepared pieces of bacon with the cooled brine.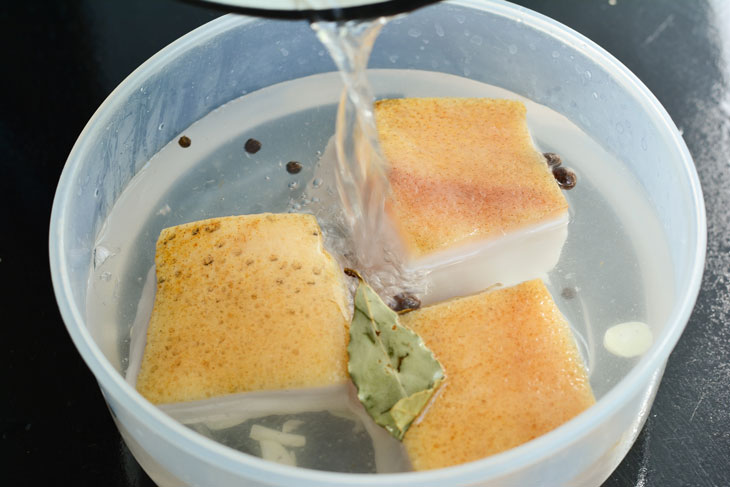 5. Press the lard well on top with a saucer or any other convenient vessel and send it to the refrigerator for 2-3 days.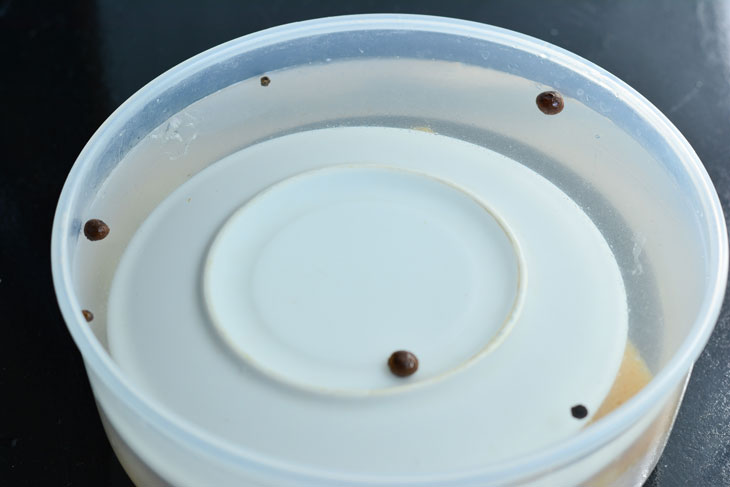 Here's the fat! It is perfect as an appetizer and also a great addition to the dinner table.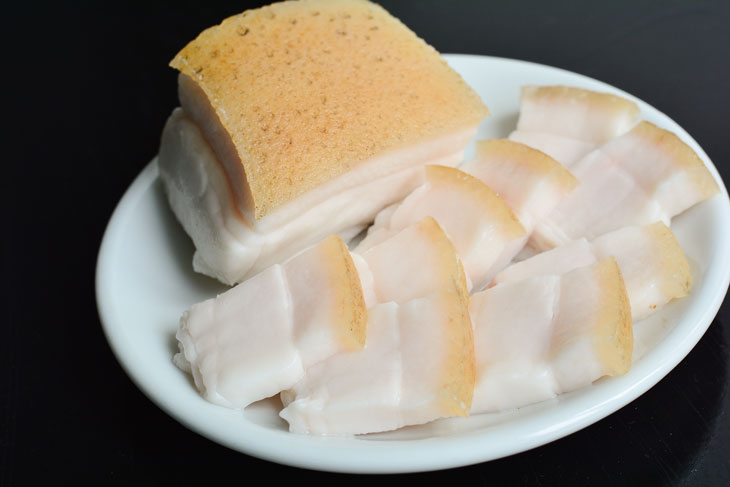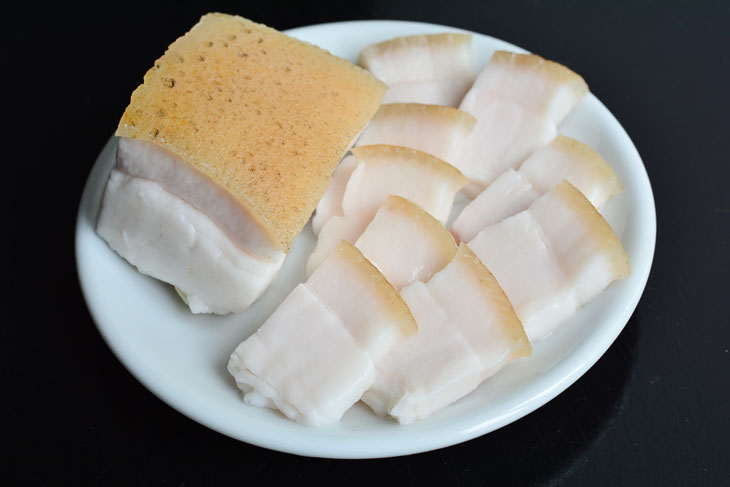 Enjoy your meal!