Khvorost – homemade deep-fried cookies, familiar to us since childhood. Baking is ideal for tea drinking in a close family circle. Brushwood can be served for a hearty breakfast or afternoon snack. Depending on the composition and method of molding, soft or crunchy brushwood is distinguished.
We offer you a recipe for this popular sour cream pastry. Products are soft, fluffy with a crispy crust. For the recipe, white flour, homemade eggs with bright yolks and sour cream with a fat content of 21% are ideal. It is best to fry products in refined vegetable oil in a thick-walled pan or cauldron. For sprinkling, you will need powdered sugar. It can be made from sugar using a coffee grinder.
Ingredients:
Egg – 1 pc.
Sour cream – 90 ml.
Sugar – 45 g.
Flour – 350 g.
Baking powder – 10 g.
Vegetable oil – 110 ml.
Milk – 60 ml.
Salt – 1 g.
Powdered sugar – for serving.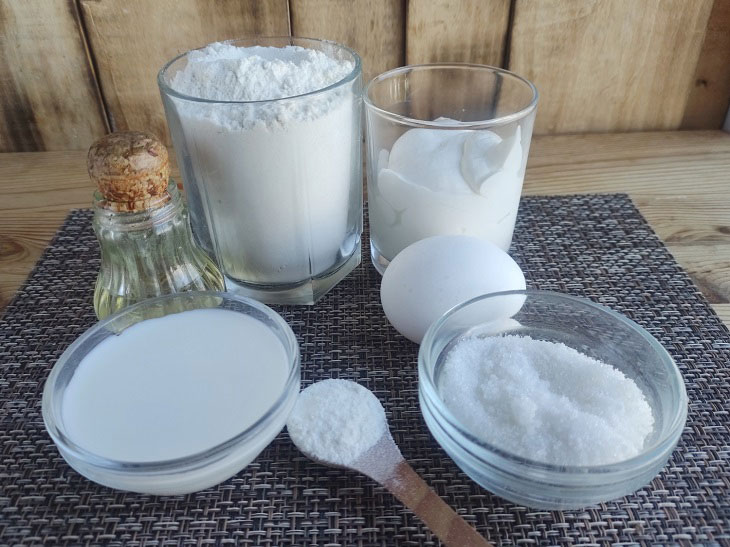 How to cook:
1. Place sugar, egg and salt in a bowl. Whisk lightly.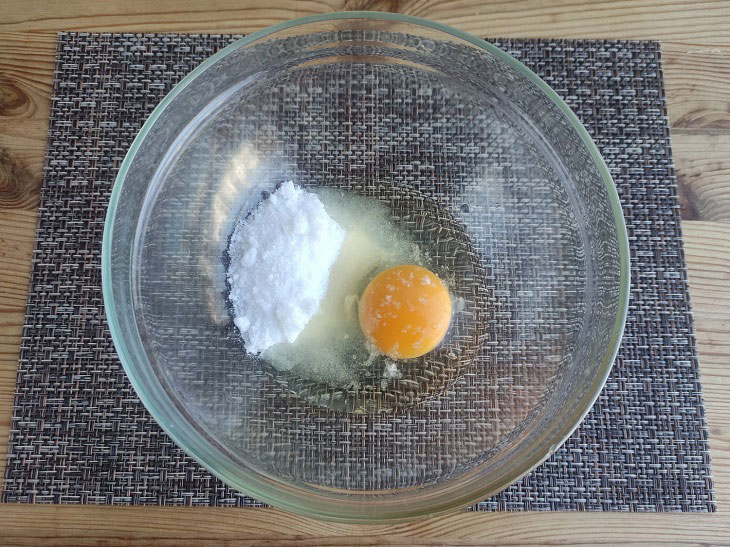 2. Add milk at room temperature.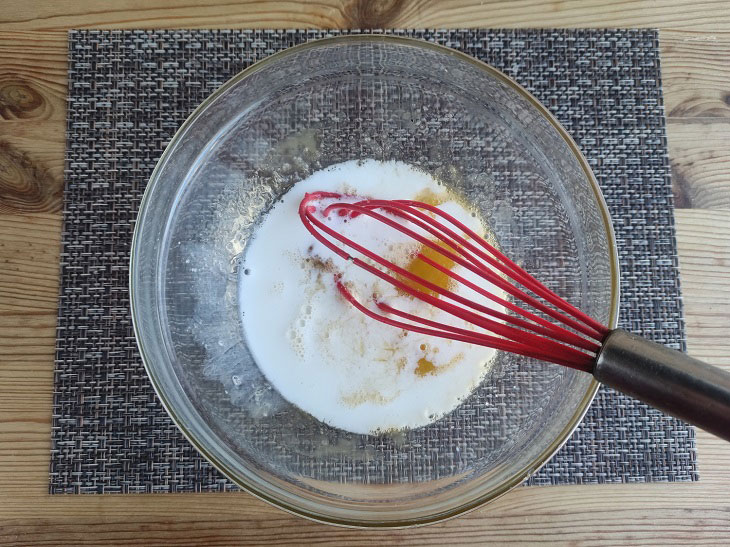 3. Add sour cream and baking powder. Mix the mass until smooth.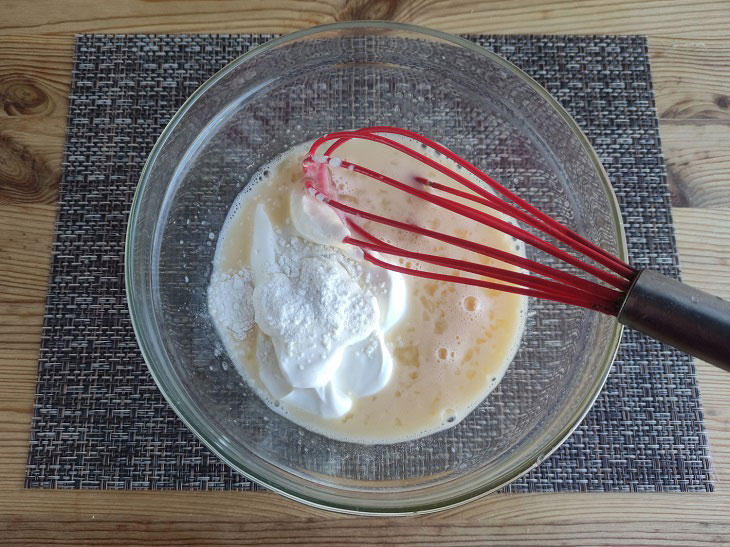 4. Pour the sifted flour in parts and knead a soft, non-sticky dough.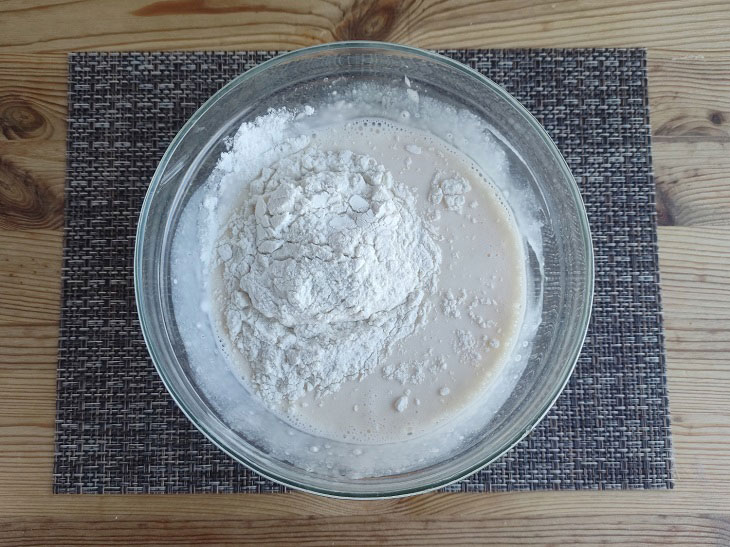 5. Form the dough into a ball and leave for 15 minutes under a towel.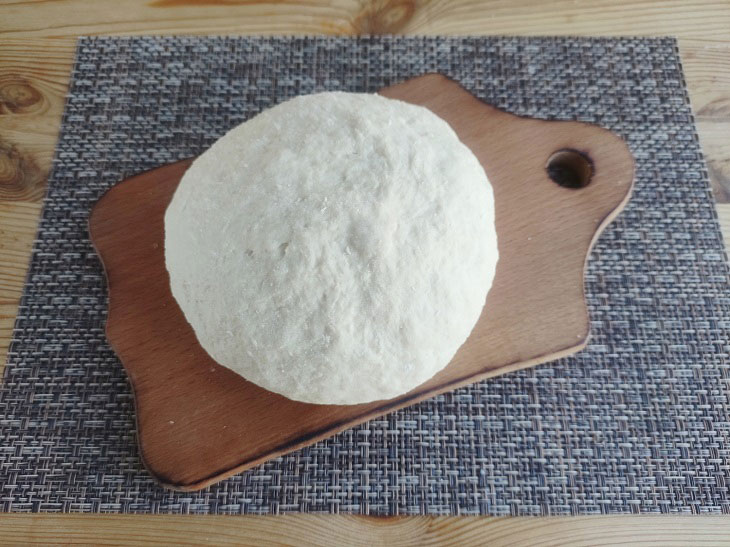 6. Divide the dough in half. Roll out the pieces of dough one by one to a thickness of 3-4 mm. (If you want to get more crisp brushwood, the thickness should be 1-2 mm).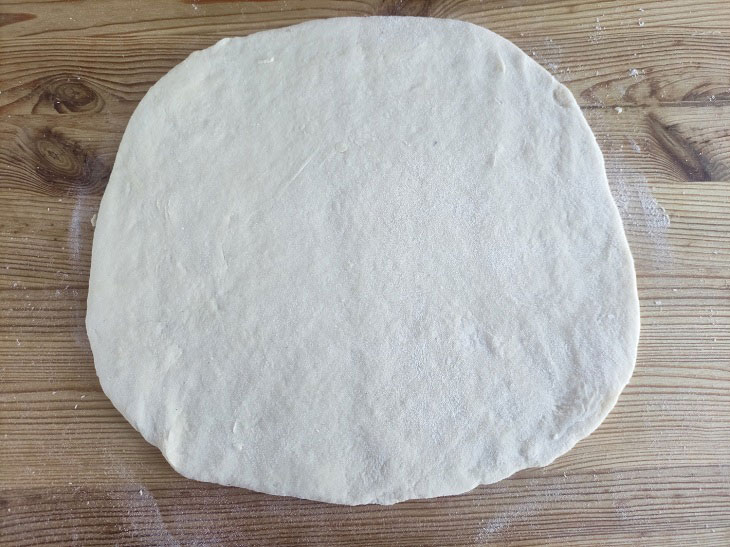 7. Using a special roller cutter, cut rectangles with side dimensions of about three to four cm. Make a non-continuous cut in the center of each rectangle.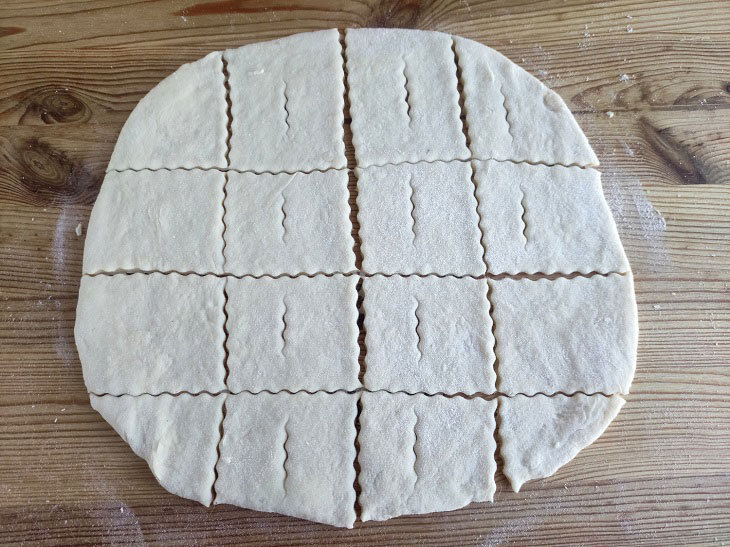 8. Turn out two corners so that curls of an interesting shape are obtained.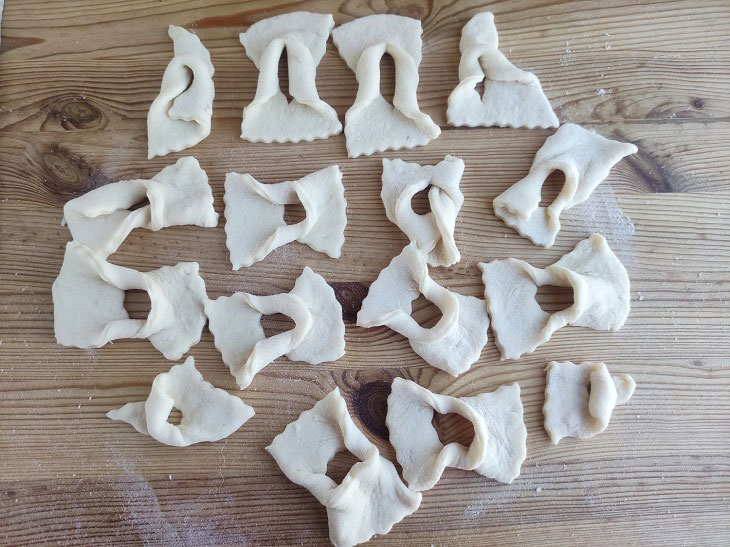 9. Pour vegetable oil into a frying pan, heat it up. Lay out the products, fry until golden brown.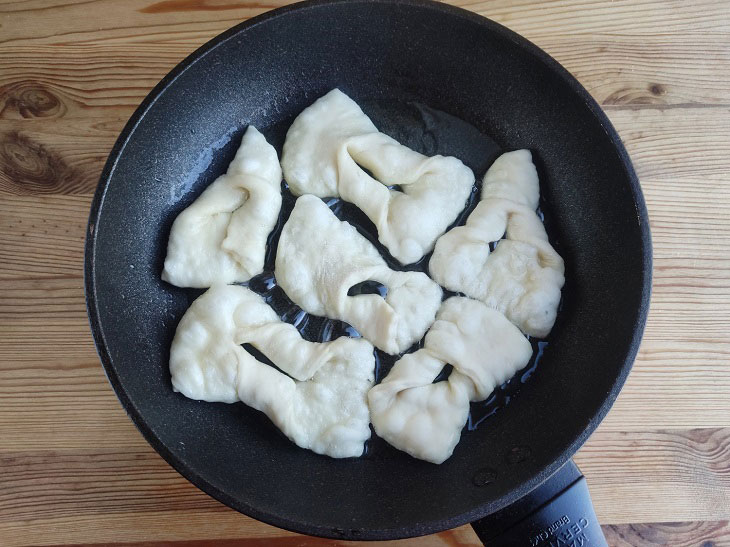 10. Turn over the brushwood, continue cooking.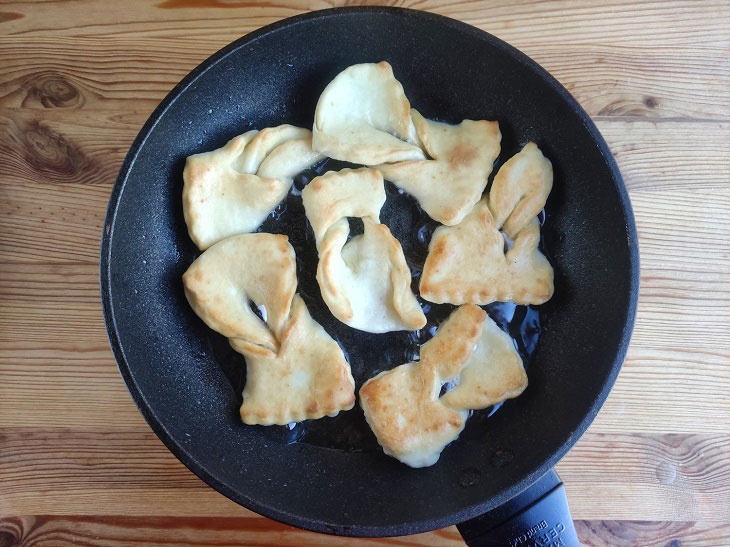 11. Put the finished products on a plate covered with paper towels. Drain excess oil from the brushwood and transfer to a serving plate.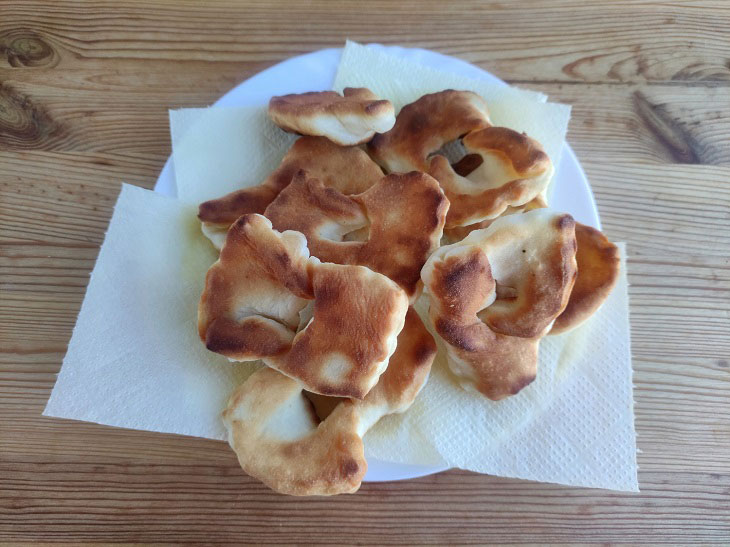 12. Sprinkle generously with powdered sugar.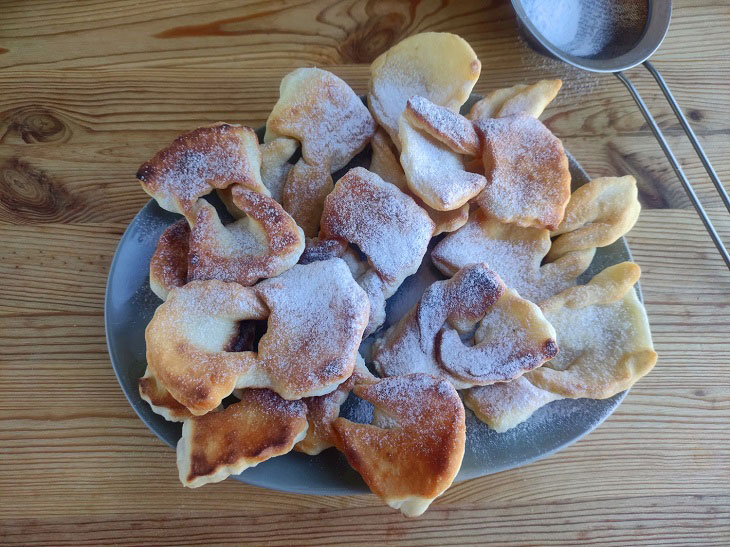 13. Ready brushwood to serve to the table.
Sweet crunchy cookies just melt in your mouth. Products when cooled retain their taste properties.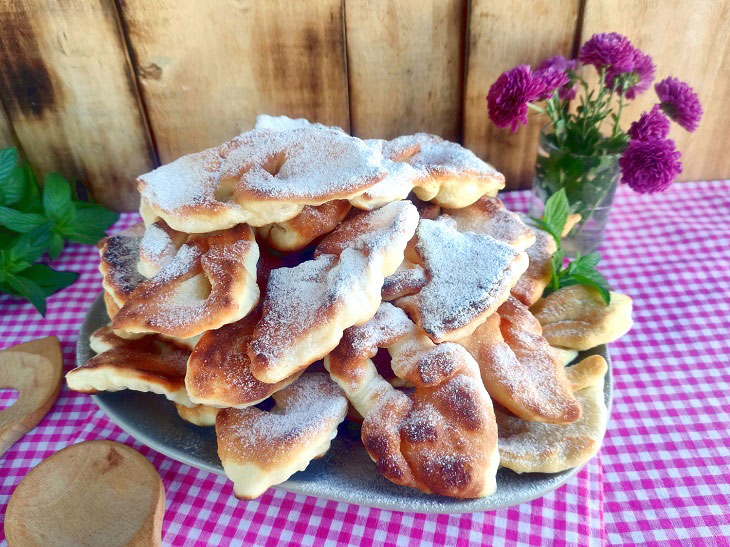 Bon appetit!