Delicious homemade cookies for children and adults are a great idea for a snack or tea party. Products for cookies "Chrysanthemums" will always be found in the house. Any housewife will cope with the recipe. The main difficulty of this recipe is molding. We can reassure you, but the asymmetrical colors will give the cookies a more natural look. Therefore, accuracy for these products is not the main thing. Taking the idea as a basis, you can add food coloring in different colors and get a real bouquet on a plate. For those who still do not dare to complex molding, you can simply form cookies with a meat grinder. It won't get any worse.
For the recipe, you will need the best butter with a natural composition, preferably with a fat content of 82.5%. The amount of sugar can be reduced. For flavor, use zest, mint, vanilla sugar, cardamom, or cinnamon powder. The cookies are baked in the oven. To avoid burning the bottom of the products, use a silicone substrate.
Ingredients:
Egg – 1 pc.
Butter – 85 g.
Starch – 20 g.
Vanilla sugar – 5 g.
Baking powder – 7 g.
Salt – 2 g.
Sugar – 60 g.
Flour – 300 g.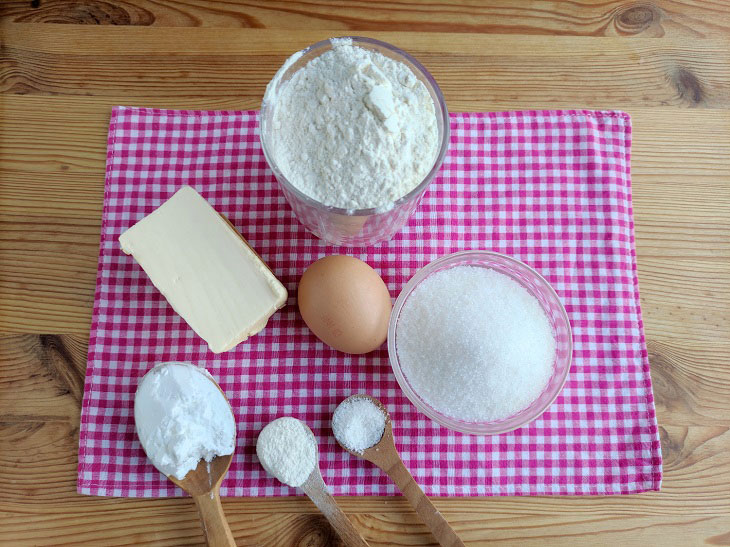 How to cook:
1. Cut the butter into arbitrary pieces, put in a nylon bowl. Place it in the microwave oven, melt to a liquid state. Add salt, sugar, vanilla sugar and mix the mass with a fork.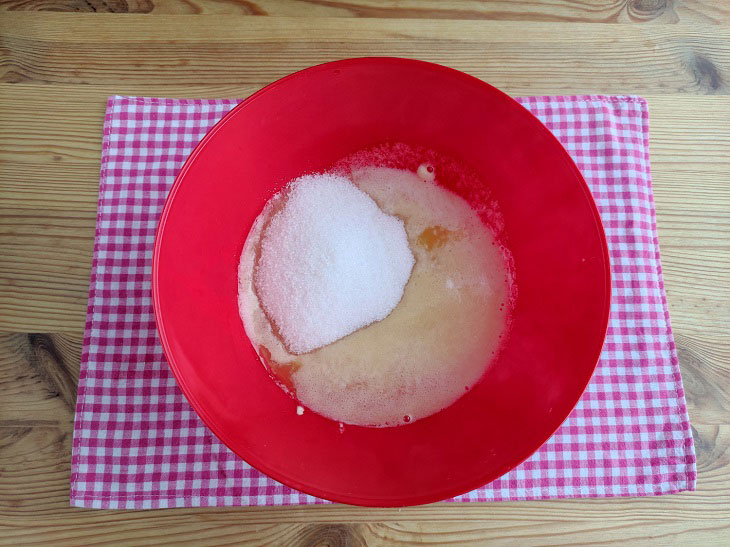 2. Add the egg, beat the mixture lightly.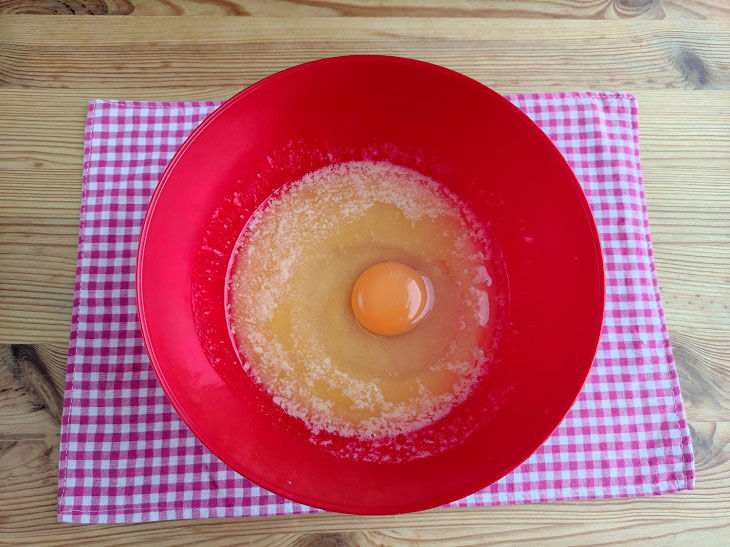 3. Add starch, baking powder and flour.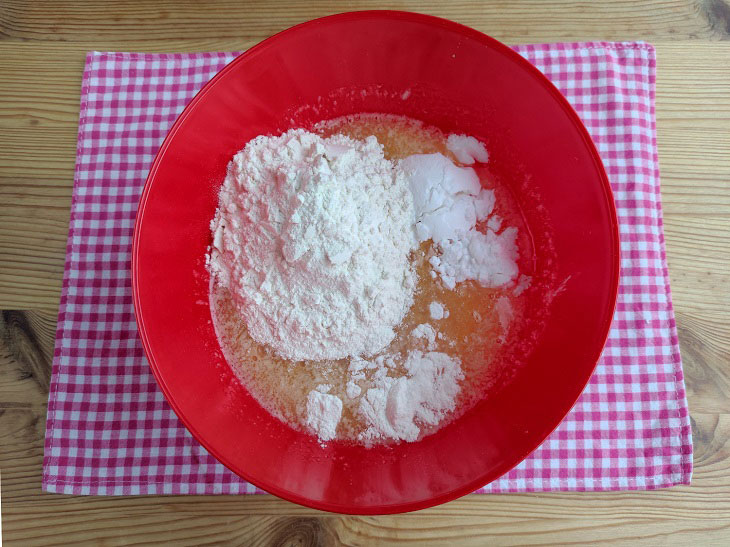 4. Knead a soft, tender dough.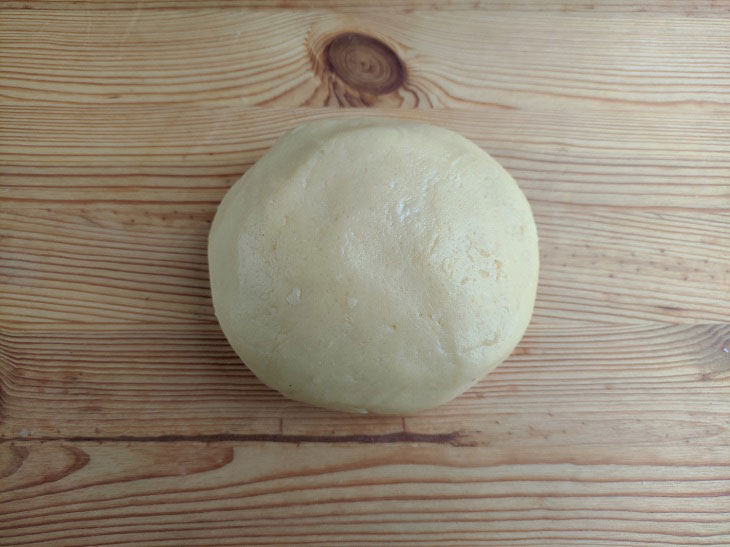 5. Divide the dough into 10 pieces. Roll each part into a flagellum about 30 cm long.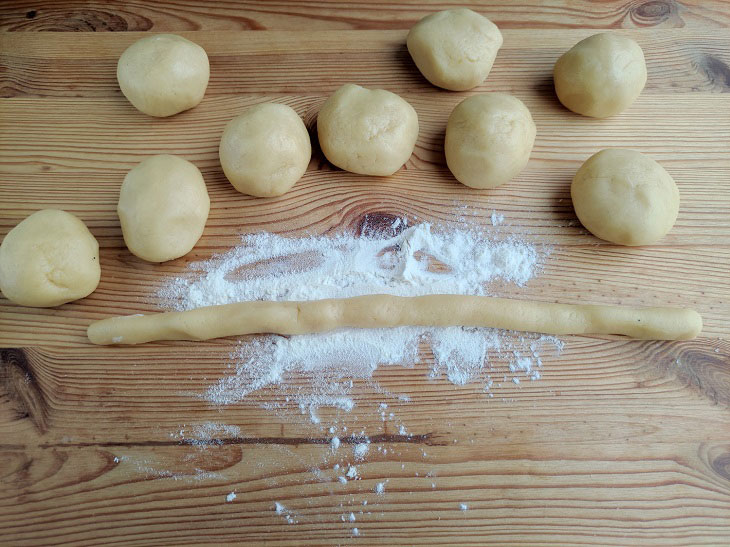 6. Roll out the flagellum with a rolling pin into a strip.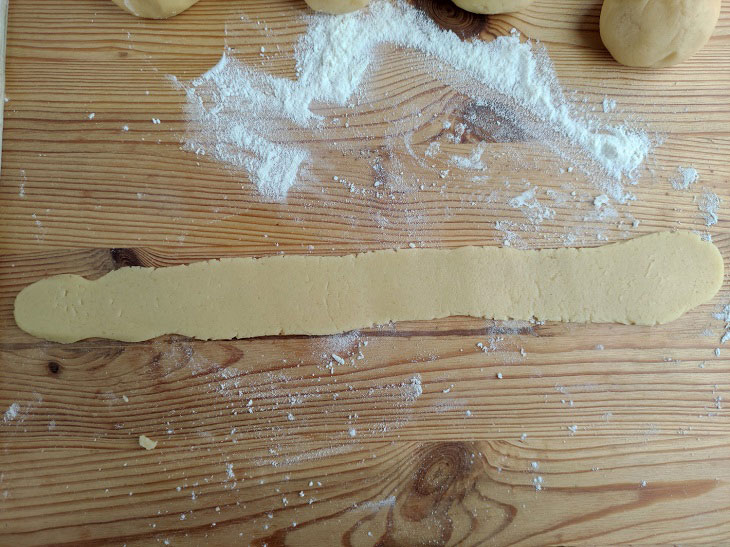 7. Fold the strip in half, as in the photo.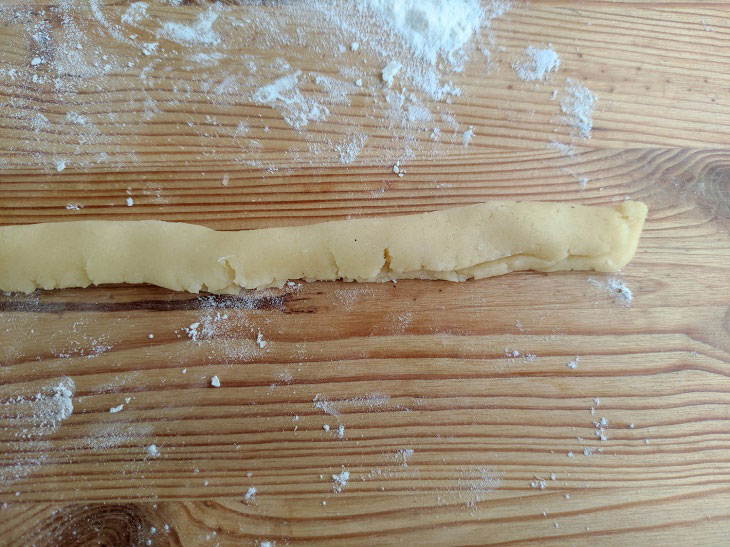 8. Using a knife, make not continuous cuts in approximately 7 mm increments.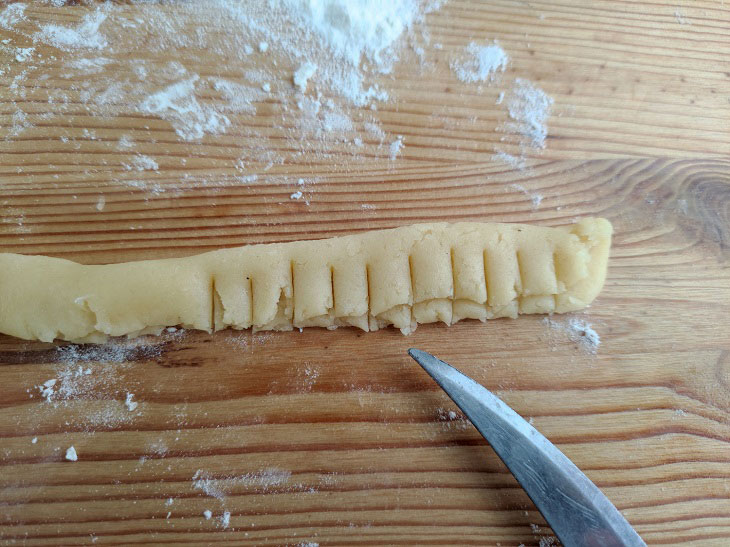 9. Roll the strip into a circle.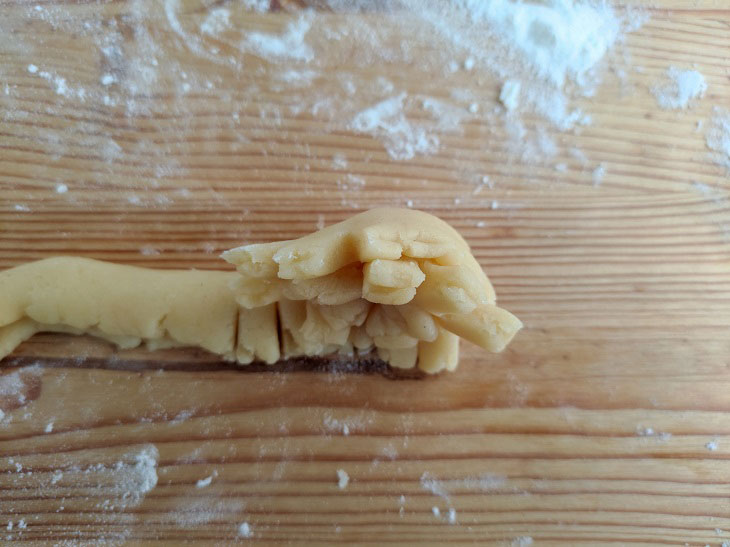 10. It should turn out to be such a pretty chrysanthemum.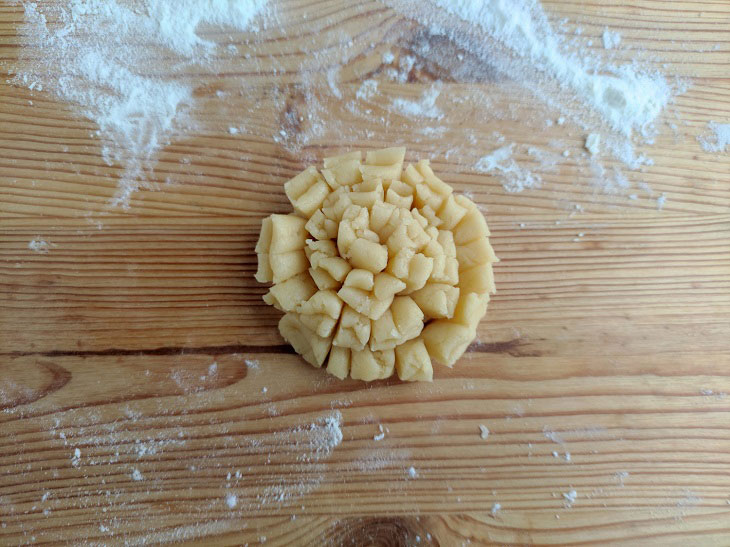 11. Lay the blanks on a silicone substrate. Set the temperature in the oven to 180 degrees and bake the products for 20 minutes.
12. Place Chrysanthemum cookies on a serving plate and sprinkle with powdered sugar. Serve with hot unsweetened tea or coffee.
Cookies keep well in a lidded tin box at room temperature.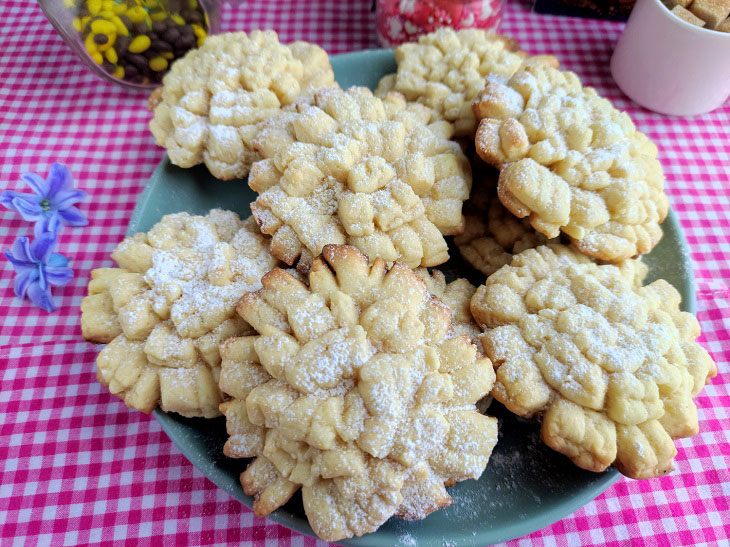 Bon appetit!