Have you tried baked potatoes with feta? Crispy potatoes with spices and a pleasant soft cheese "sourness" – an interesting combination.
First you need to fry the potatoes in slices in a pan, and then bake with cheese in the oven. You can serve such a side dish with any meat dish, for example, sausages. Baked potatoes will turn out very fragrant, with a crispy crust and soft inside.
Ingredients:
Potato – 500 g.
Vegetable oil – 2 tbsp. l.
Butter – 1 tbsp. l.
Onion – 1 pc.
Garlic – 2 cloves.
Feta – 100 g.
Freshly ground black pepper – 1 pinch
Seasoning for potatoes – 1 tsp.
How to cook:
1. Wash the potato tubers thoroughly, as they will be baked together with the skin. Cut into slices into 5-6 pieces (they should be about the same size so that they cook evenly).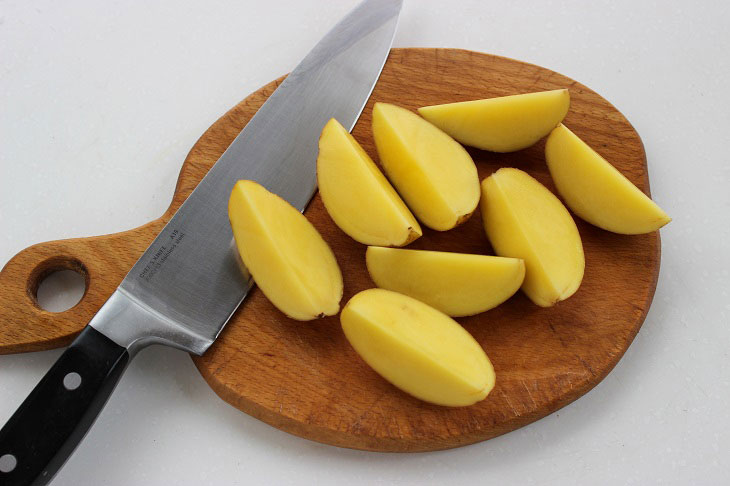 2. Peel onion and garlic. Cut the onion into "feathers", and finely chop the garlic with a knife.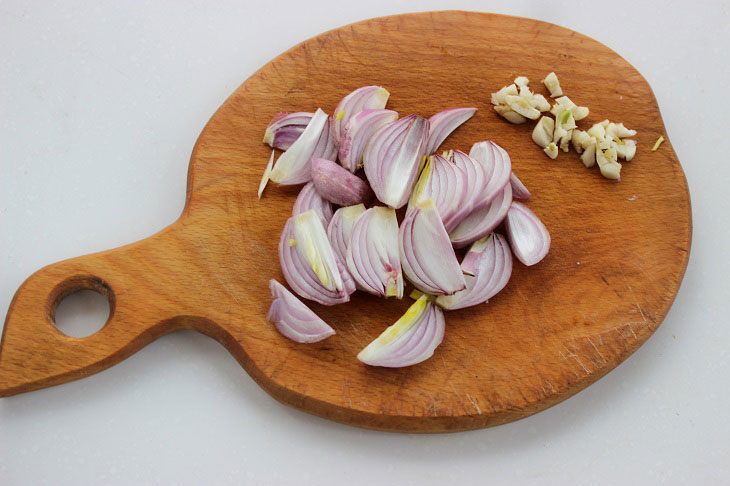 3. Heat vegetable oil and butter in a wide frying pan. Lay out the potato wedges in a single layer.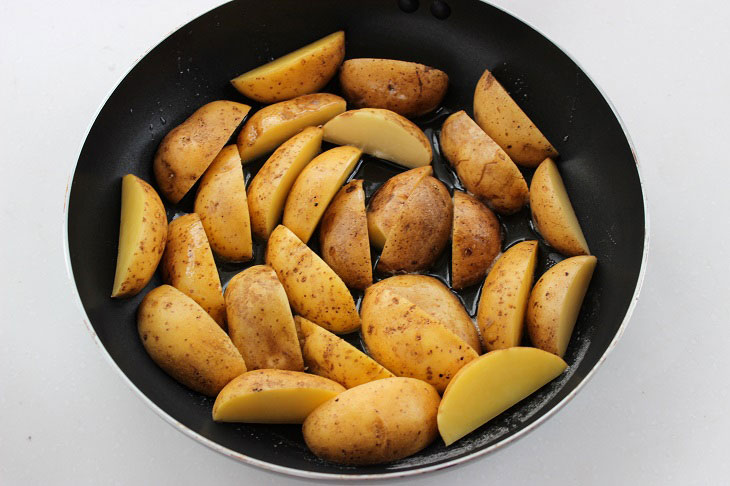 4. Fry the potatoes on all sides until fully cooked – this will take about 20 minutes. You need to make sure that all sides are browned, but not burnt.
Check for readiness – inside the potatoes should not be raw!
At the very end, when browned, season with spices (ready seasoning for potatoes) and salt.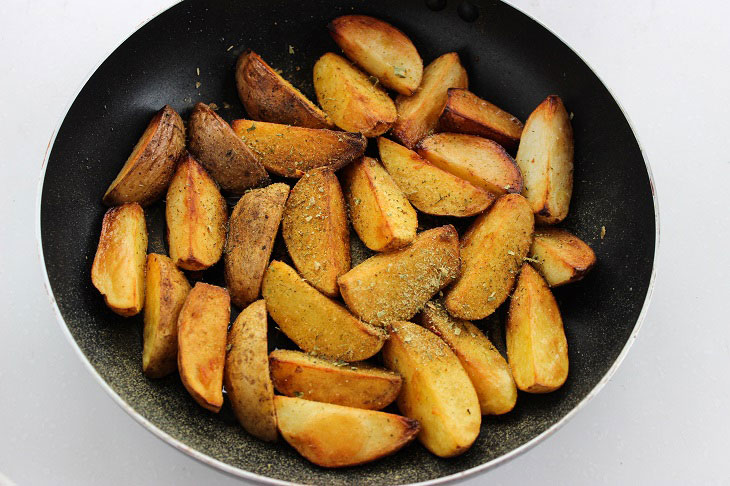 5. Add onion along with garlic.
In this recipe, ready-made seasoning for potatoes was used. You can add spices to your liking, like mixing in some dried garlic, sweet ground paprika, oregano, and rosemary for a fragrant mix that really brings out the flavor of a baked potato and also pairs well with feta.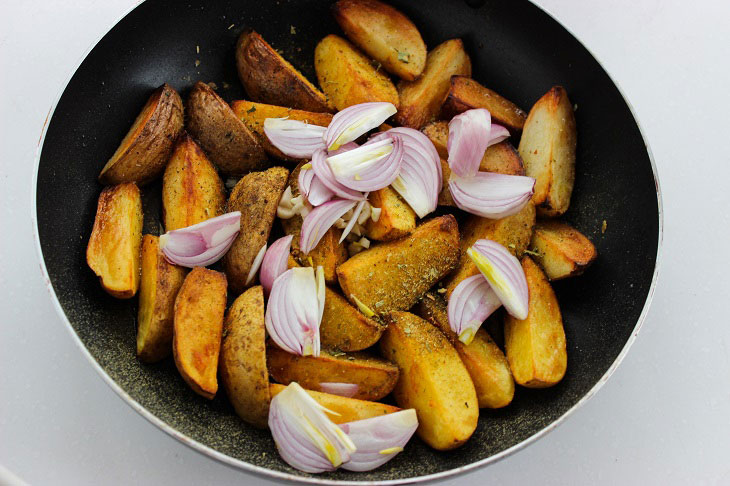 6. Fry everything together for another 2 minutes, stirring occasionally.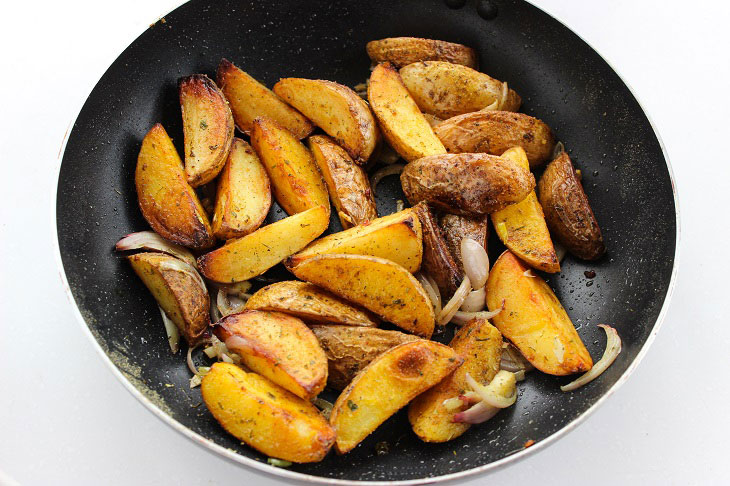 7. Transfer to a baking dish (along with the remaining oil from the pan). Put feta on top (slightly crumble).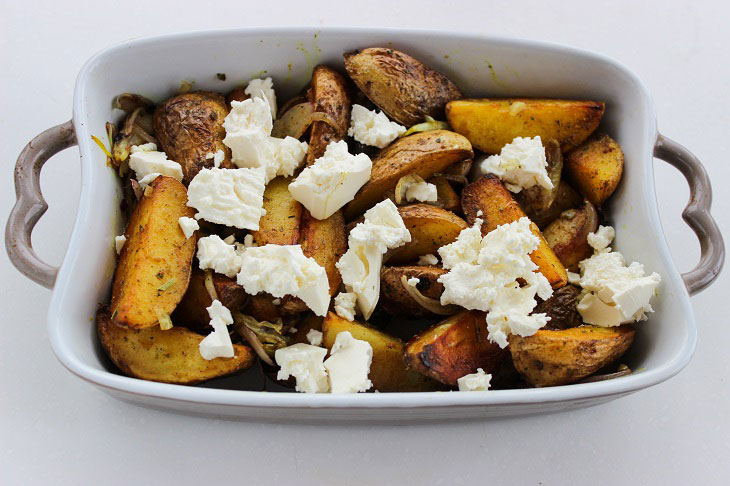 8. Bake in a preheated oven at 180 degrees for 15-20 minutes. The cheese should brown slightly.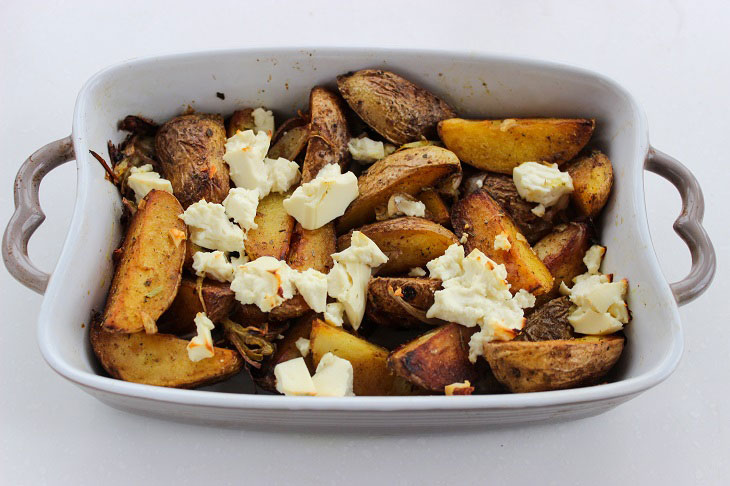 9. Serve feta baked potatoes as a side dish, hot.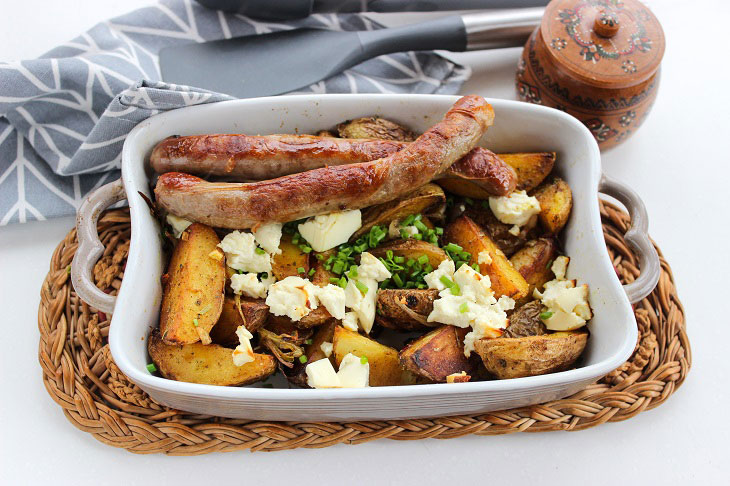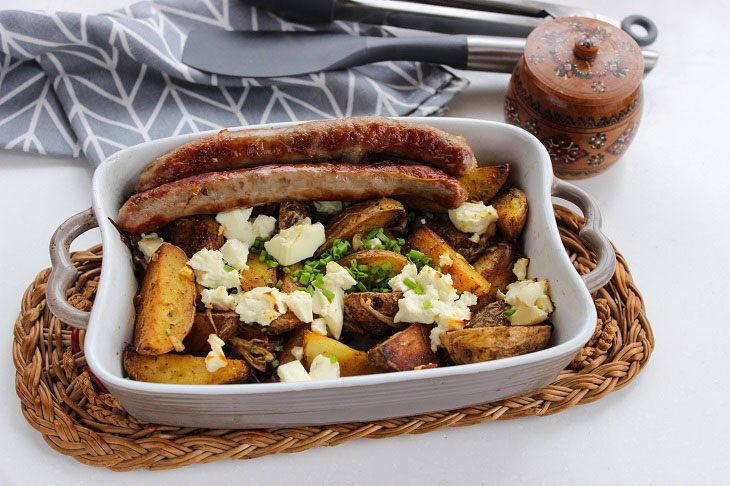 Bon appetit!