Buffalo chicken wings can be both an appetizer and a main course served with a side dish or salad. Usually such wings are made quite spicy, however, if this option does not suit you, make them moderately spicy or without bitterness at all. It is more convenient to use the eurowing – this is when the tip of the wing is already cut off. Of course, you can take regular wings and trim the tips yourself.
Ingredients:
Chicken wings – 15 pcs.
Spices for chicken – 1/3 tsp.
Mayonnaise – 1 tbsp. l.
Garlic – 2 cloves.
Salt – ½ tsp
Tomato paste – 1 tbsp. l.
Butter – 70 g.
Dried thyme – 1/5 tsp
Ground coriander – 1/5 tsp
Ground paprika – 1/5 tsp
Red ground pepper – 1 pinch.
How to cook:
1. Wash the wings, then pat dry, cut off the tip (if needed), then cut each wing at the joint.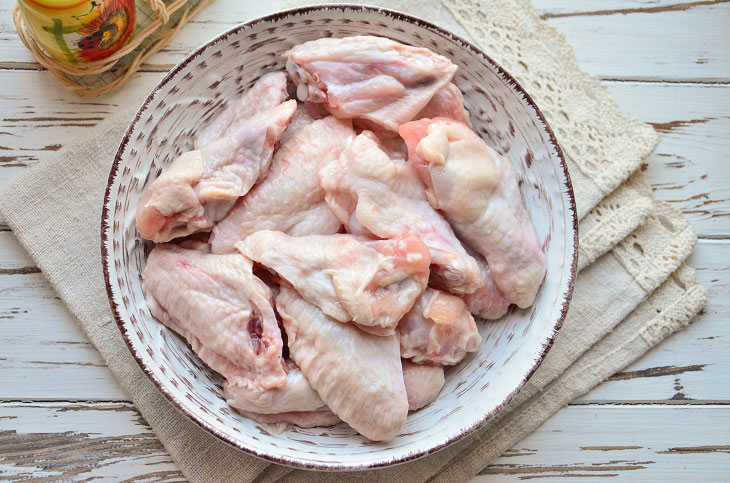 2. Generously sprinkle the wings with chicken spices, salt.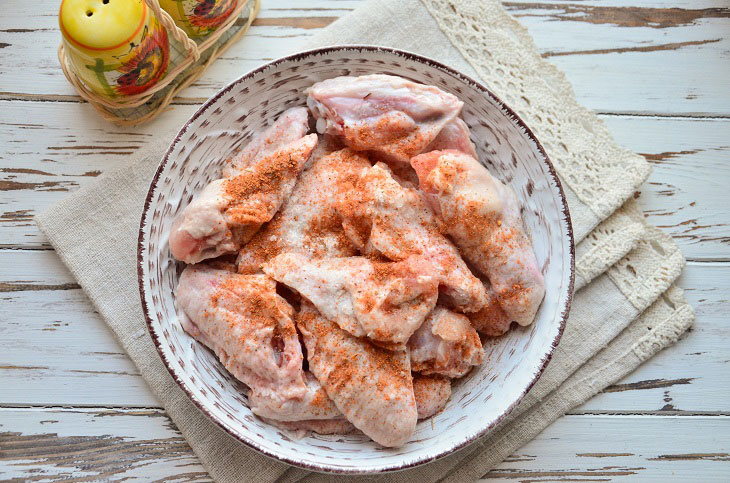 3. Add mayonnaise of any fat content to the bowl, as well as garlic passed through the press.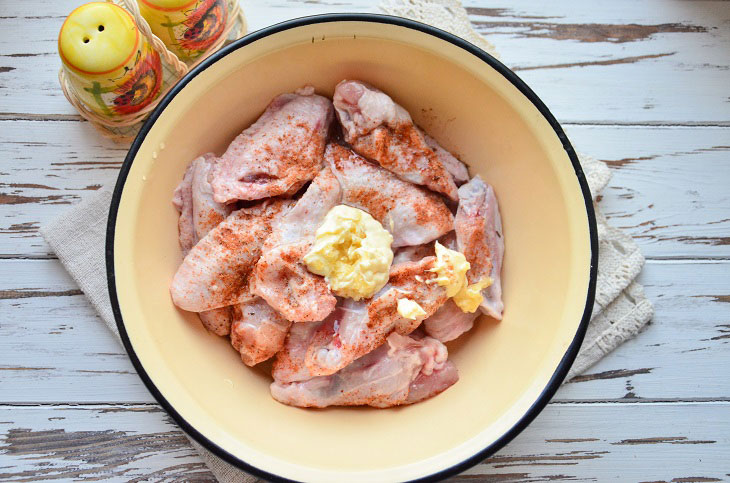 4. Cover the bowl with a lid or a flat dish, shake well several times.
You can mix the wings with your hands.
Leave in a cool place for 15-20 minutes.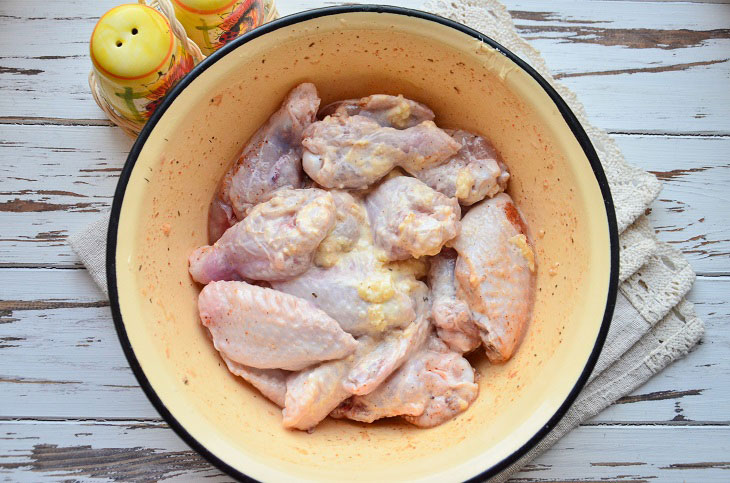 5. Cover the baking sheet with baking paper or a silicone mat. Lay out the parts of the wings and send them to bake. The optimum temperature is 180 degrees. Temperature exposure time – no more than half an hour.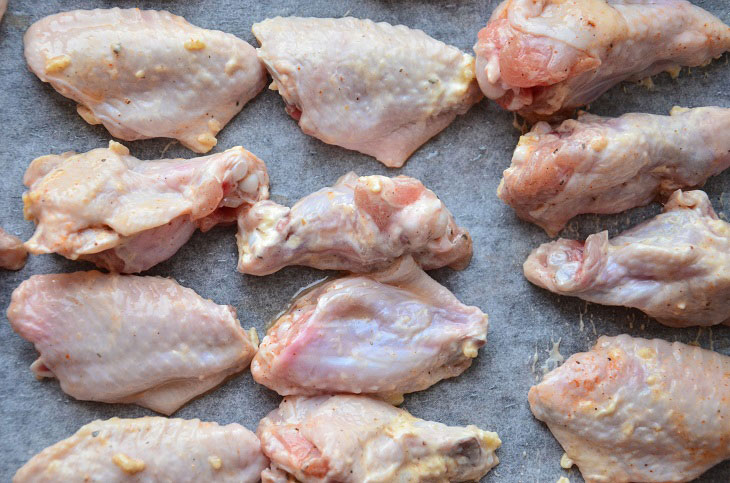 6. To prepare the tomato sauce, melt the butter in a saucepan – it is better to take the highest quality.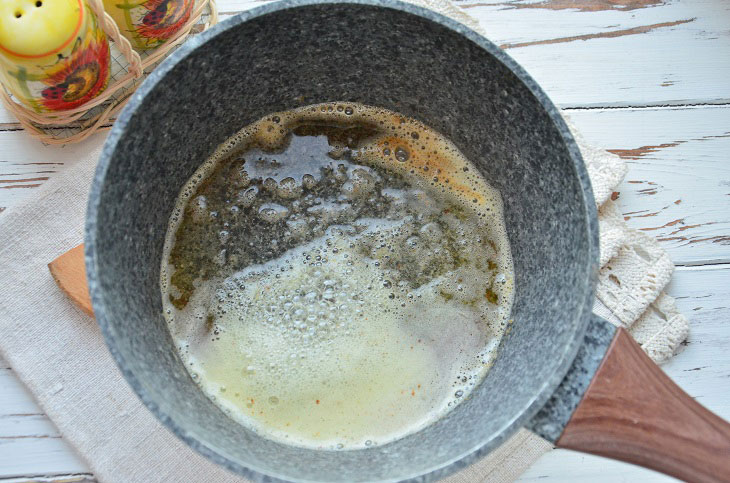 7. Add tomato paste or tomato puree, as well as the whole set of spices.
The amount of red pepper can vary depending on the desired degree of spiciness.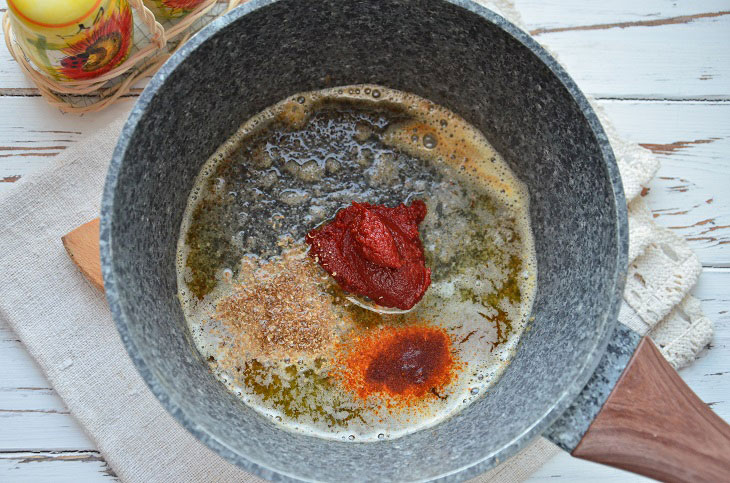 8. Continue heating the sauce while stirring. Remove the saucepan from the stove after 5 minutes.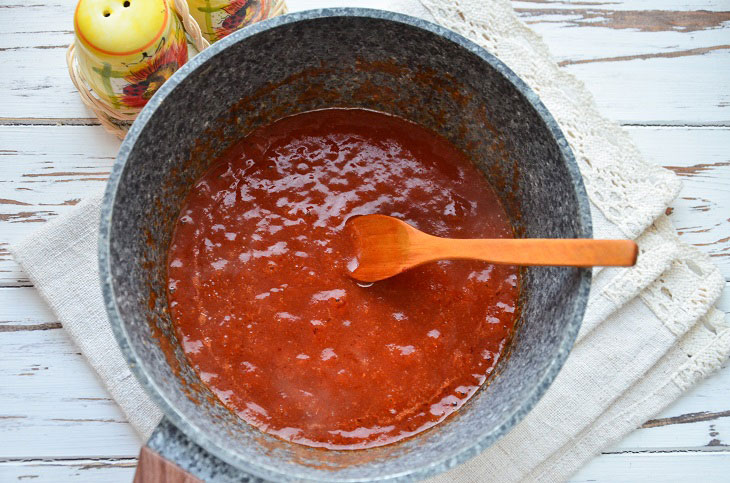 9. Pour hot sauce over cooked wings.
You can serve the dish immediately, or you can transfer the wings directly to the saucepan and let stand for 15-20 minutes (so as not to reheat before serving).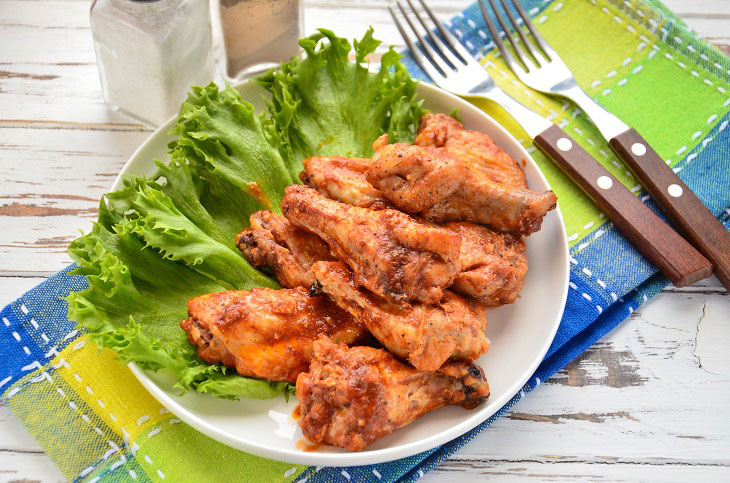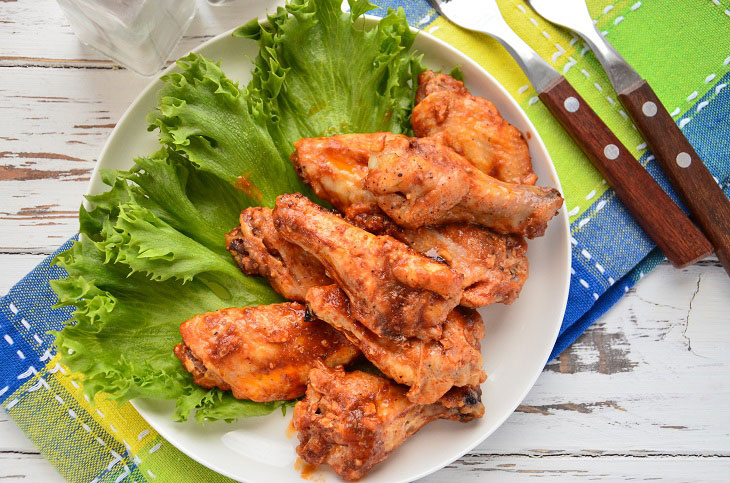 Enjoy your meal!