Homemade garlic croutons can be cooked very quickly in a pan. You will spend only 5 minutes on this procedure. That is why, if you don't want to run to the store, you can safely take this recipe into service.
Agree, it's easier to cook delicious homemade crackers in 5 minutes than to get dressed and go to the store for them. A ready-made spicy snack can be safely served with beer or eat it with hot tea. Bread for cooking can be bought black or white. You can also use not only soft bread, but also slightly stale. By the way, the second one is much easier to cut and it crumbles less. Be sure to look at the bread so that there is no mold on it, leave such bread for feeding the birds, use a good one yourself.
To make homemade croutons come out spicier, add more garlic, and vice versa, respectively. If you do not want to stand at the stove and constantly stir the croutons, then you can simply mix them with the prepared garlic sauce, put them on a baking sheet and send them to the preheated oven.
Ingredients:
White or black bread – 0.5 loaf.
Salt – 1 pinch.
Ground black pepper – 1 pinch.
Vegetable oil – 40 ml.
Seasoning – 1 pinch.
Garlic – 1 clove.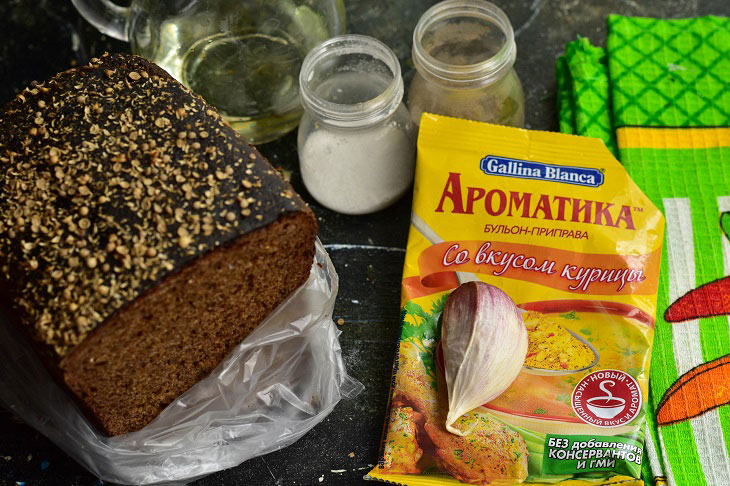 How to cook:
1. Put the bread on a wooden board. Cut off the top, or you can leave it. Cut the bread into cubes or strips, depending on which form of croutons you like best.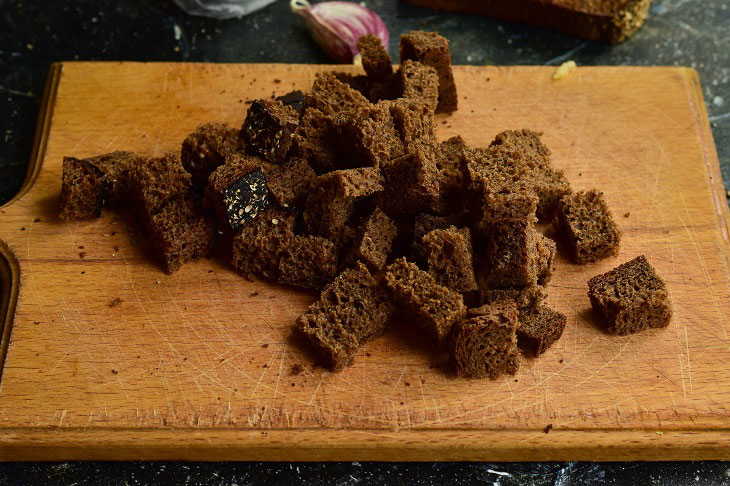 2. Pour vegetable oil into a bowl, add salt and ground black pepper.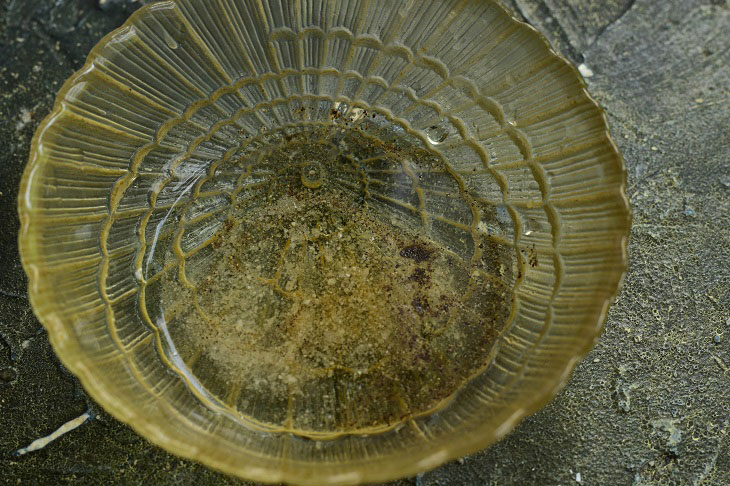 3. After that, peel the garlic and squeeze it through the garlic press.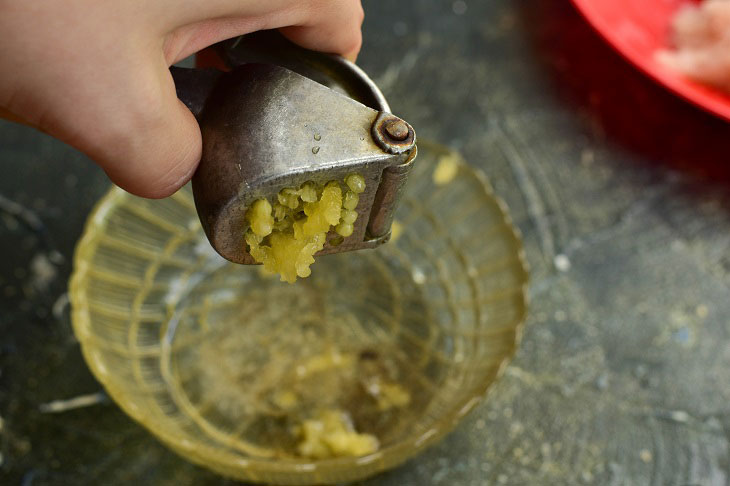 4. Add seasoning to the marinade. Mix everything well with a regular spoon.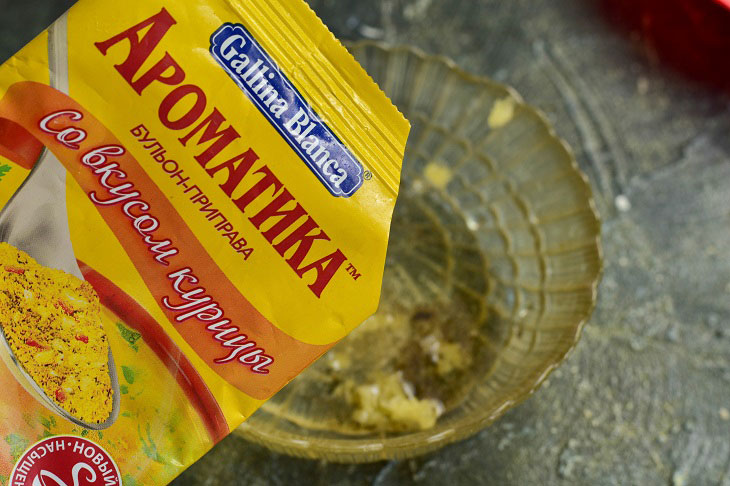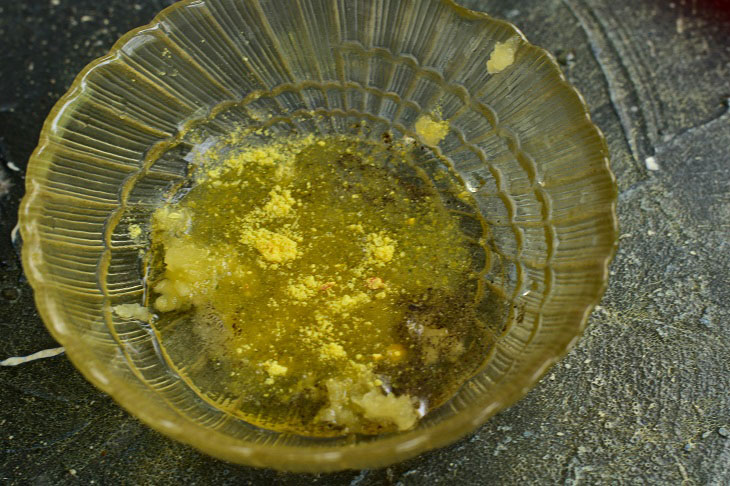 5. Pour the marinade into the pan.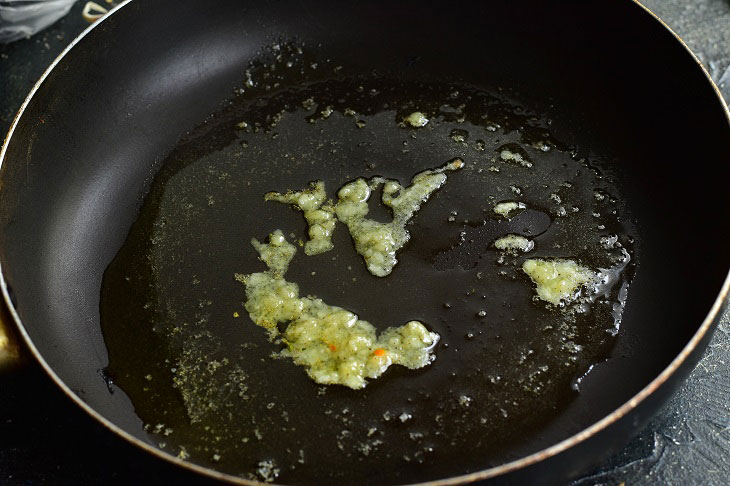 6. Then put slices of sliced ​​\u200b\u200bbread into it.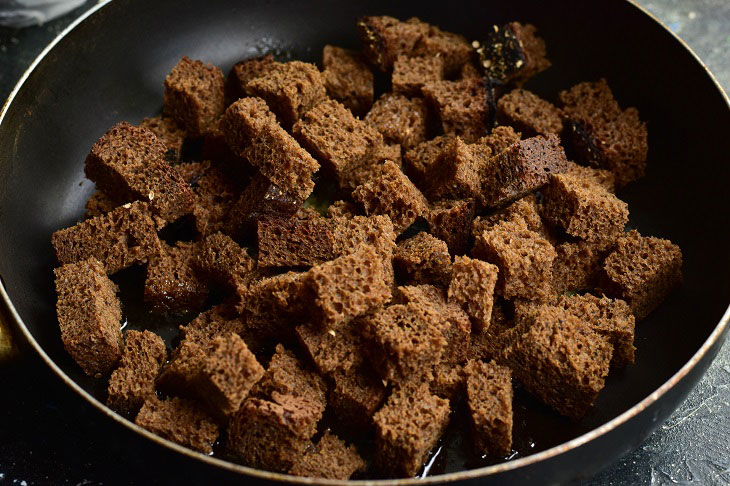 7. Put the pan on a preheated stove. Fry the croutons until crispy on all sides, constantly stirring them with a spoon. In time, this procedure will take no more than 5 minutes.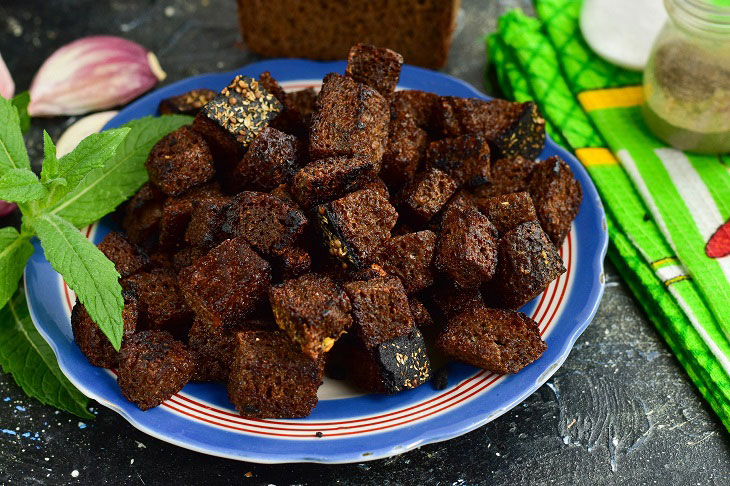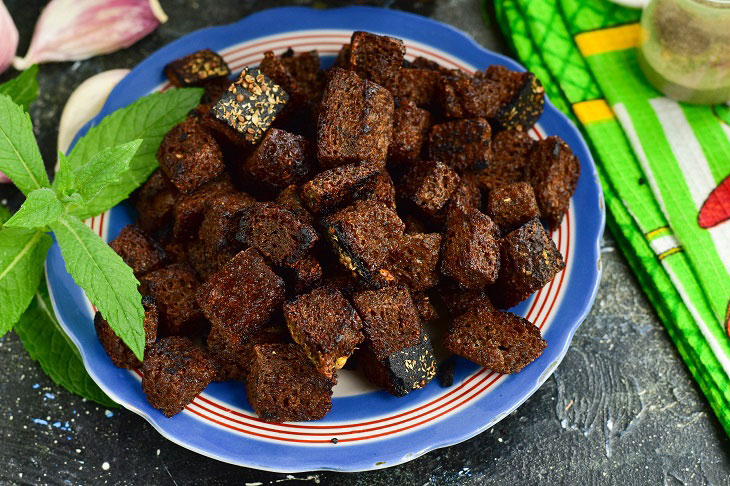 Enjoy your meal!