Raffaello from chicken turns out to be very beautiful in appearance, and they can be safely served at the festive table. This original appetizer is prepared from boiled chicken fillet and processed cheese. Boiled chicken eggs are also added. To make the balls look more festive, they need to be rolled in chopped dill. In terms of size, they can be made both large and small. Also, this appetizer can be made spicy by adding a clove of garlic to the main ingredients.
It is better to cook Raffaello from chicken immediately before serving, or at least 3 hours in advance. You can serve an appetizer on a large dish, you can also insert a canape skewer into each ball. Thus, they will look even more impressive and festive.
Ingredients:
Boiled chicken fillet – 100 g.
Chicken eggs – 2 pcs.
Processed cheese – 1 pc.
Mayonnaise – 1 tbsp. l. (can be replaced with sour cream).
Dill – 1-2 sprigs.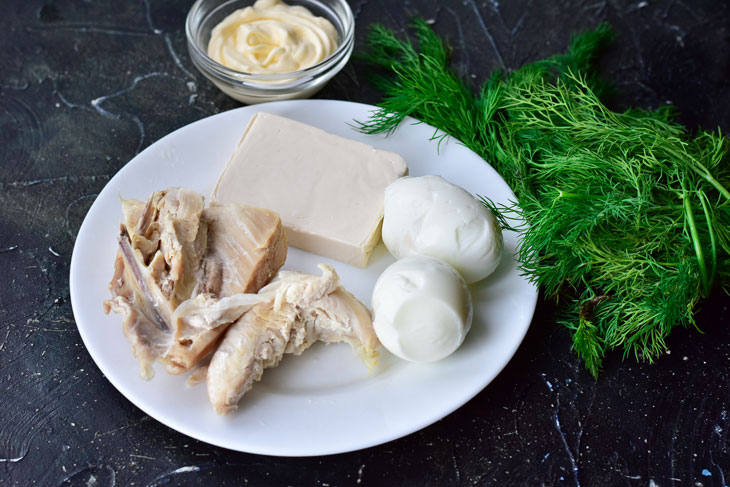 Cooking:
1. Put chicken eggs in a saucepan with a suitable volume, pour water. Bring water to a full boil. After that, reduce the heat to a minimum and cook the eggs for about 8 minutes. Then peel the shell, grate them.
Remove the wrapping foil from the processed cheese, grate it on a coarse grater.
If there is no desire to grate cheese and eggs, then you can cut everything into cubes.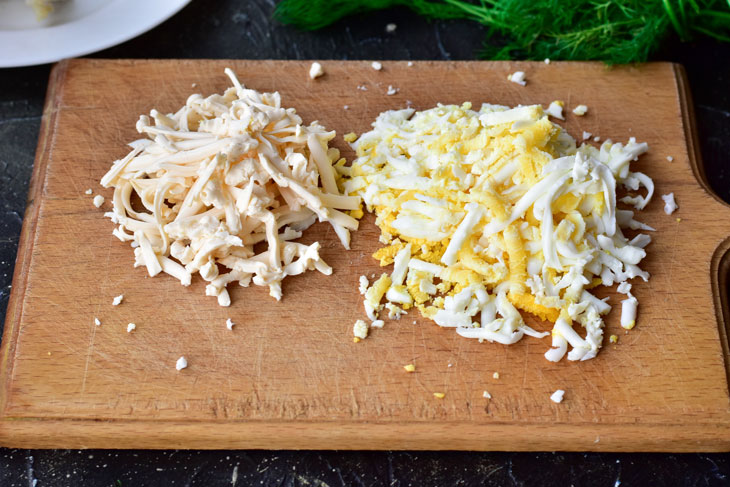 2. Cut the boiled chicken fillet into small pieces. Wash the greens thoroughly, also finely chop.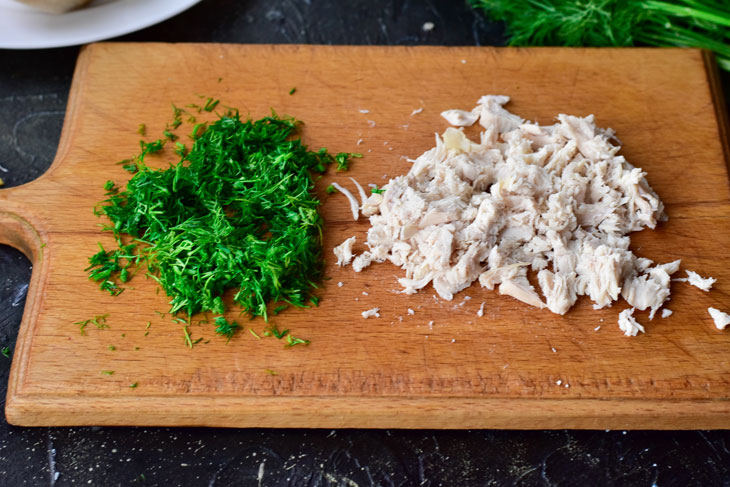 3. Put in a bowl with a large volume of eggs, chopped chicken fillet and cheese.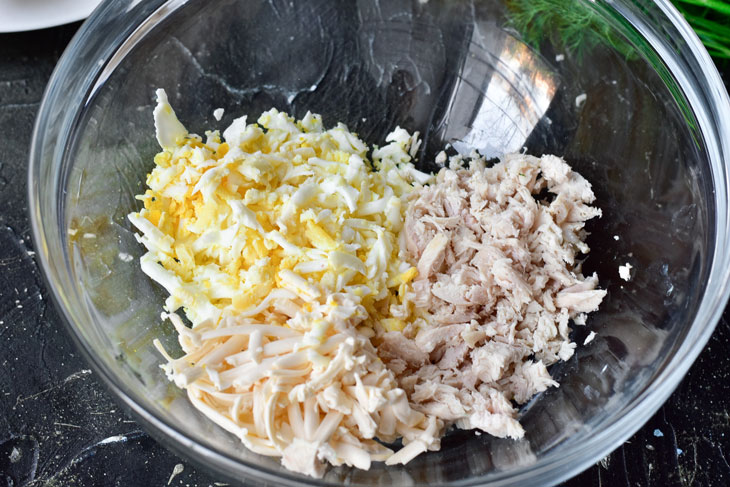 4. Add mayonnaise. Its fat content should be 67%.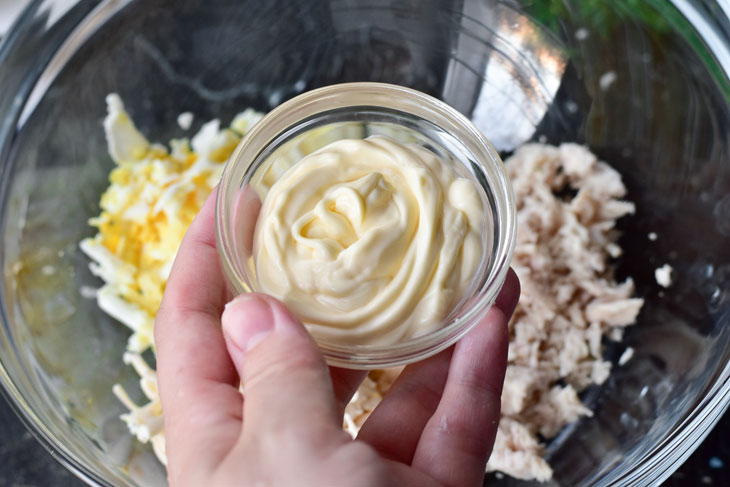 5. Mix everything well with a spoon.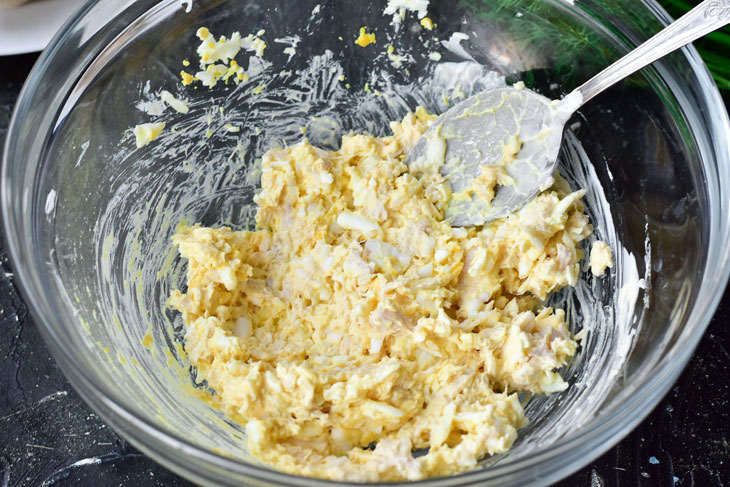 6. Use a spoon to form balls.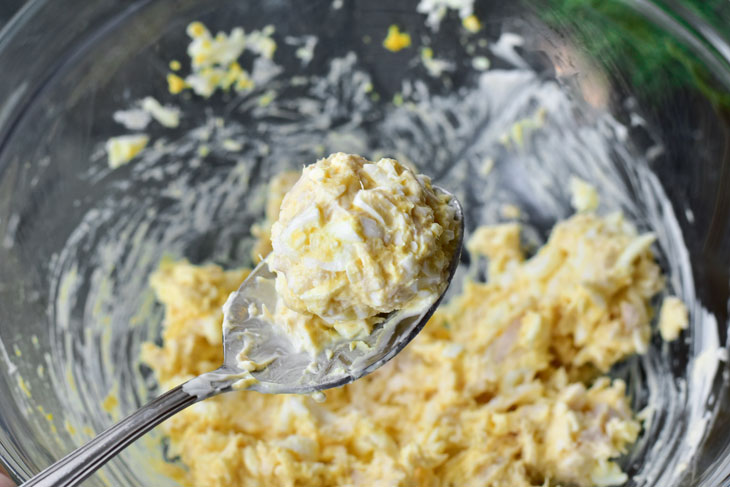 7. Now roll the balls in chopped dill.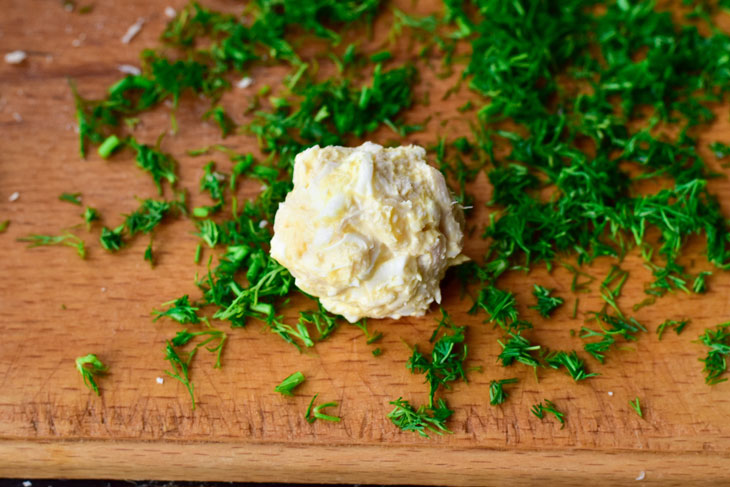 8. Put Raffaello on a dish and serve them to the table.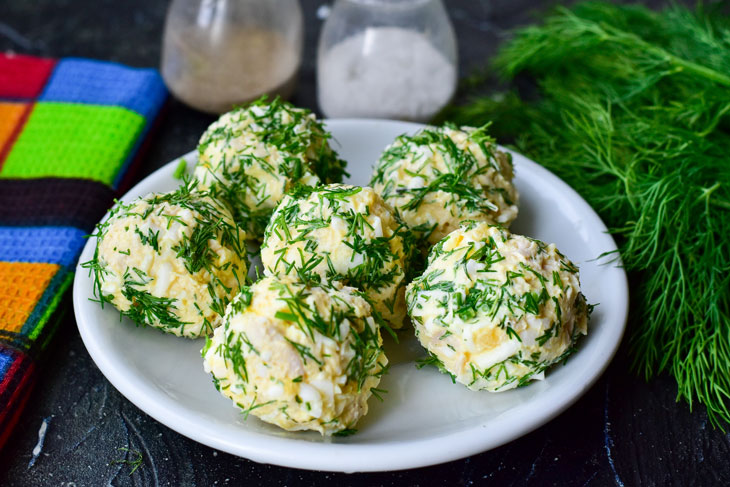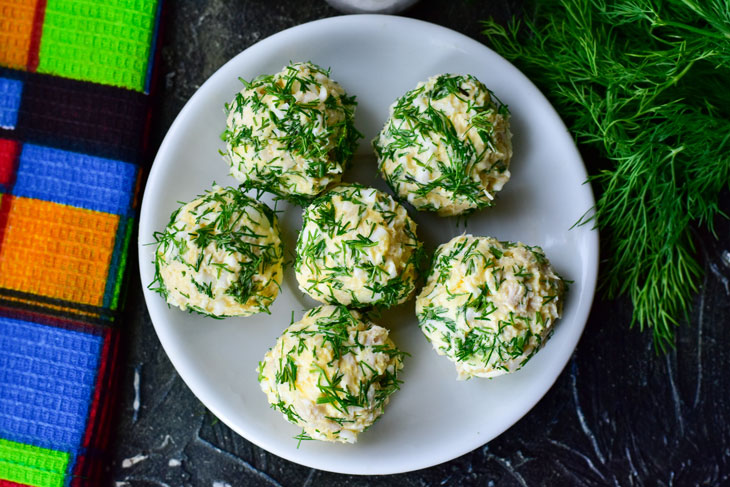 Enjoy your meal!