Burgundy apple casserole is juicy, fragrant and fragrant. Pieces of apples with cinnamon make the dessert very tasty. The dough is light and airy, so will the cake after baking. Airy and weightless casserole will appeal to everyone – both kids and adults. To prepare the base, use eggs, milk and flour. Stew apples with cinnamon in butter in advance – this will be the filling for the casserole.
Serve this sweet Burgundy casserole with a cup of tea or milk.
Ingredients:
Apples – 200 g.
Milk – 100 g.
Butter – 50 g.
Chicken eggs – 2 pcs.
Sugar – 100 g.
Ground cinnamon – 0.5-1 tsp.
Vanillin – 1 pinch.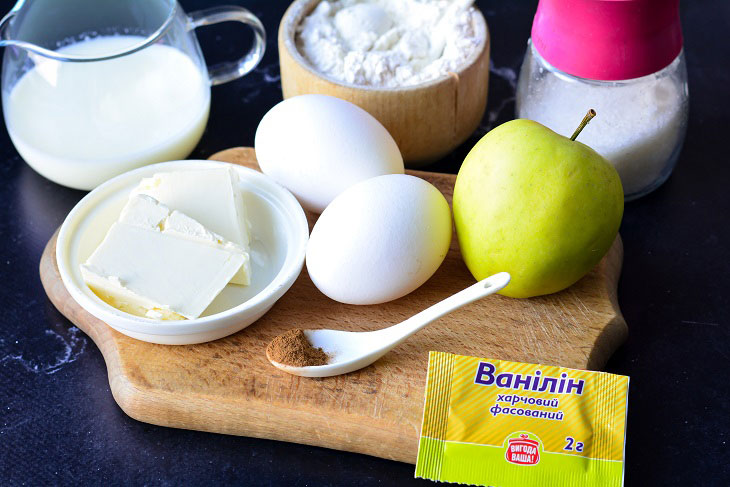 How to cook:
1. For the recipe, take any apples you like. Use yellow. Green or red varieties. Peel the fruit from the peel, cut the apples into medium pieces – it will be tastier and juicy apples will come across in the casserole.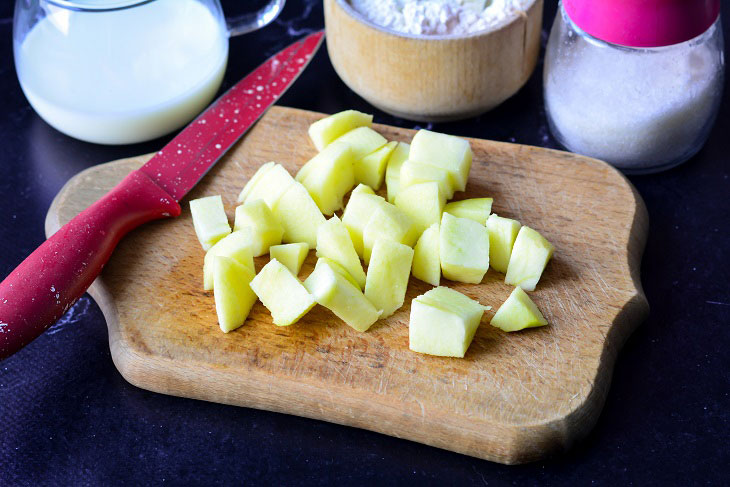 2. Melt the butter (reserve a little for greasing the baking dish), pour in the apples.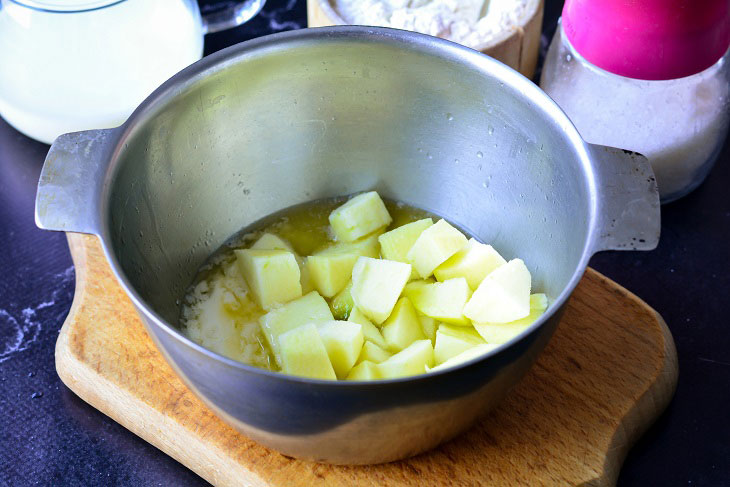 3. Add cinnamon to the apples and simmer the fruit for 3-4 minutes over low heat. The apples will become a little softer, but remain juicy and won't fall apart. Then set the container aside and let it cool.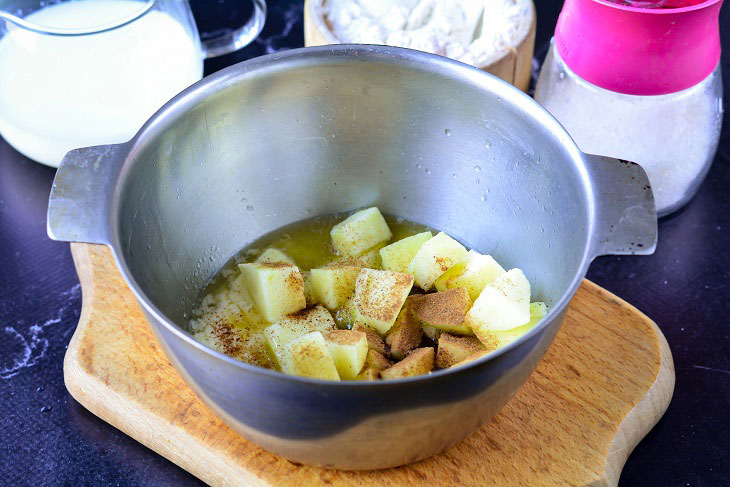 4. Break chicken eggs into a deep bowl, add sugar to them – the casserole will be sweet and tasty.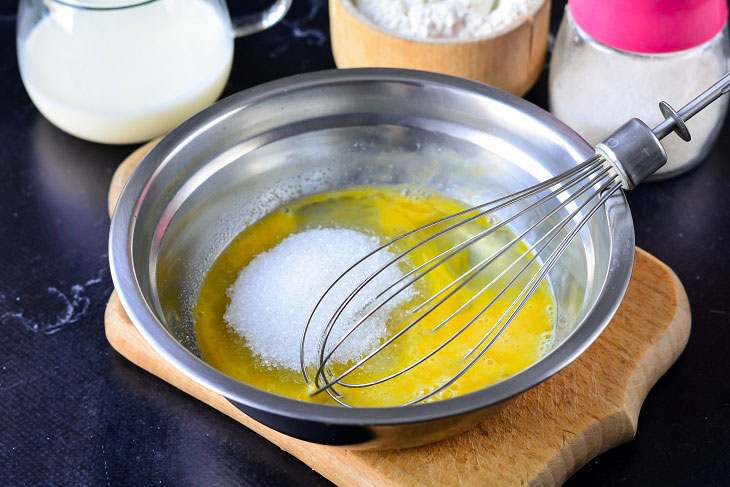 5. Shake the egg mixture well with a whisk or mixer. Beat for a couple of minutes.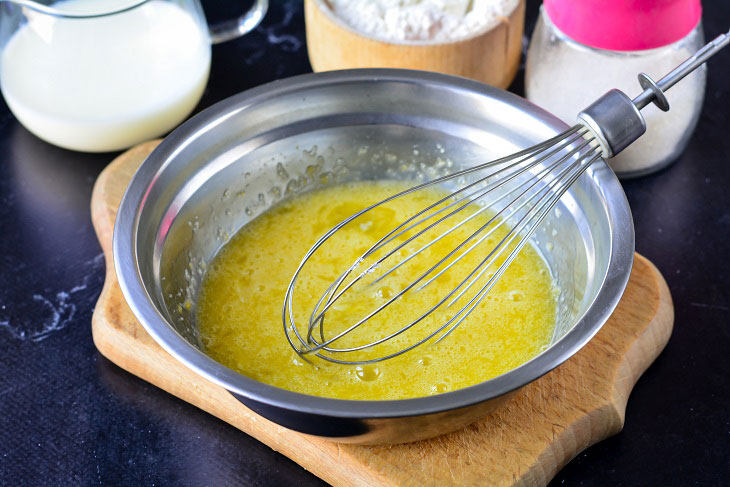 6. Then add the flour in parts and mix gradually, the lumps will disperse. The dough will resemble thick sour cream. Add some vanilla to enhance the flavor.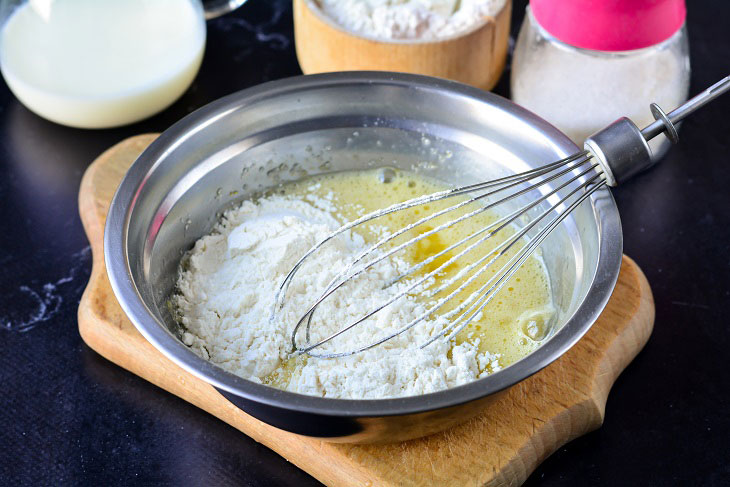 7. Gradually pour in the milk and mix the dough with a whisk.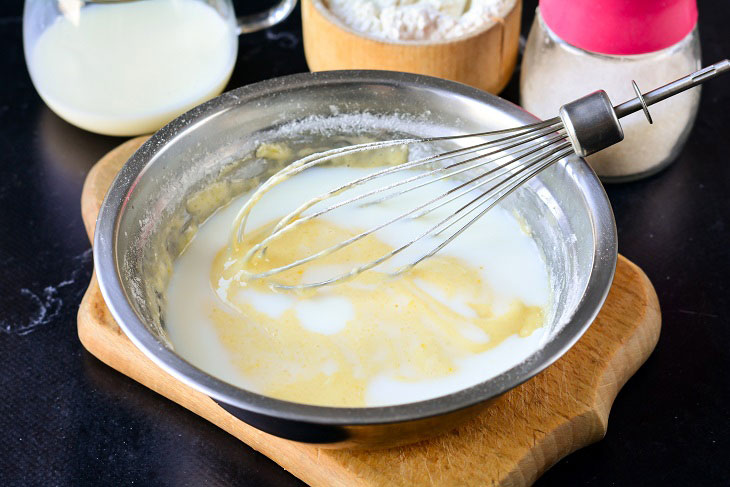 8. The result was not a very thick dough structure – as it should be. With such a liquid dough, the casserole will be airy and soft.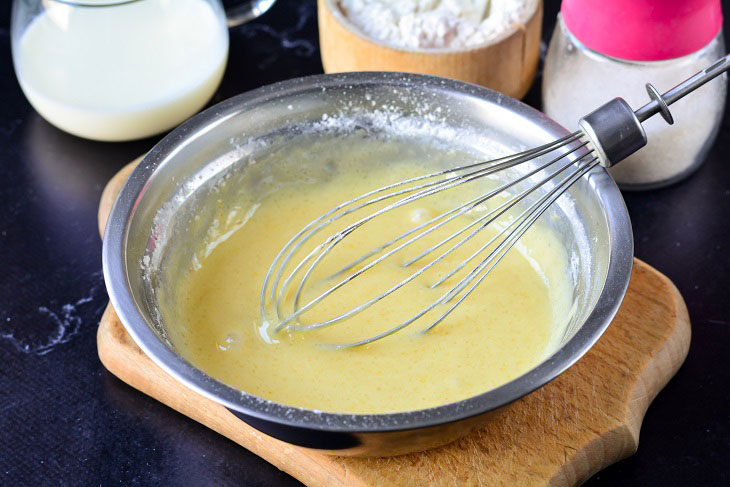 9. Pour the stewed apples together with butter, mix the dough.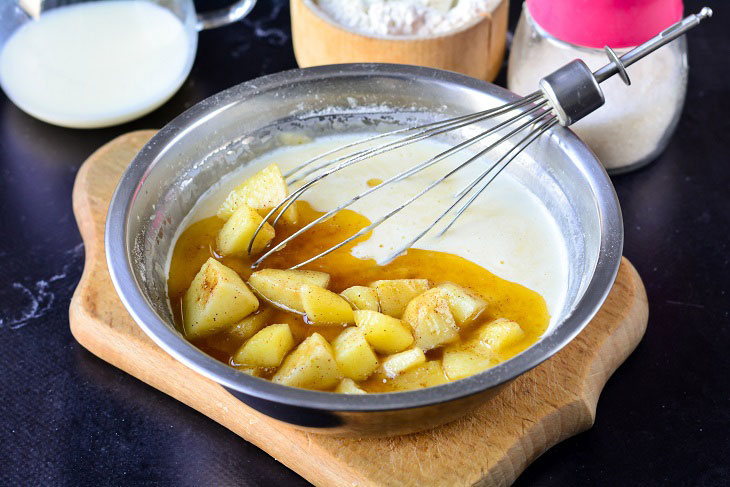 10. Grease a suitable mold with oil and fill with apple dough. Send to the oven.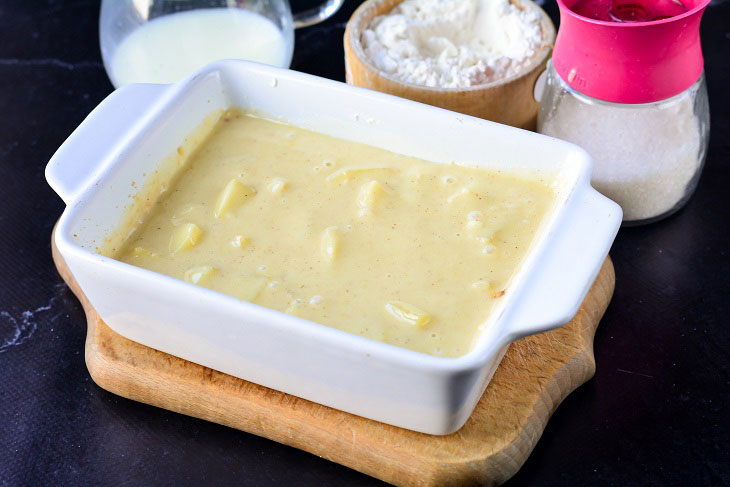 11. Bake Burgundy casserole for 35-40 minutes at 180C until golden brown. The casserole will become quite fluffy and will grow in shape. Cool the finished product in the form.
Then serve.
Pieces of tender apples with fluffy dough will conquer every1. Treat your loved ones to slices of this delicious apple casserole.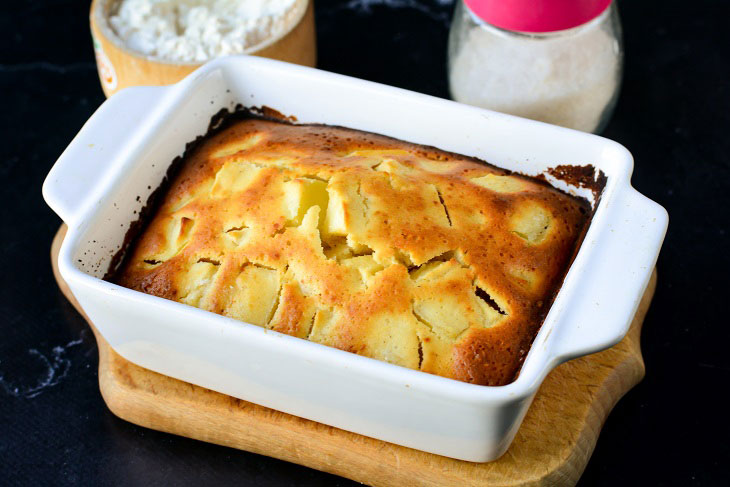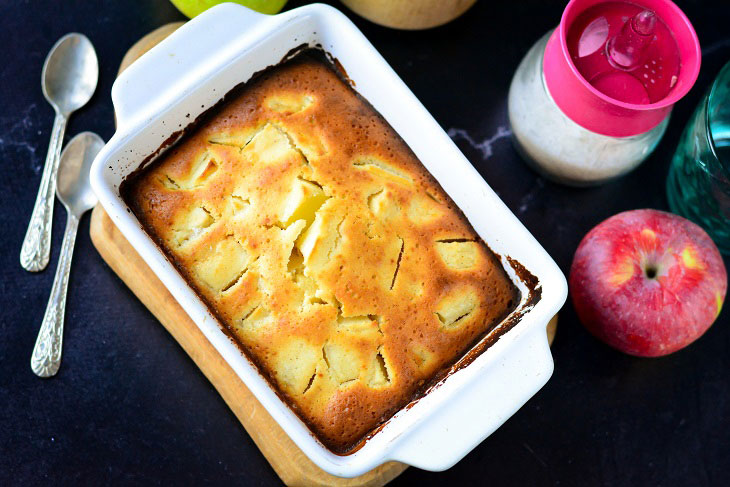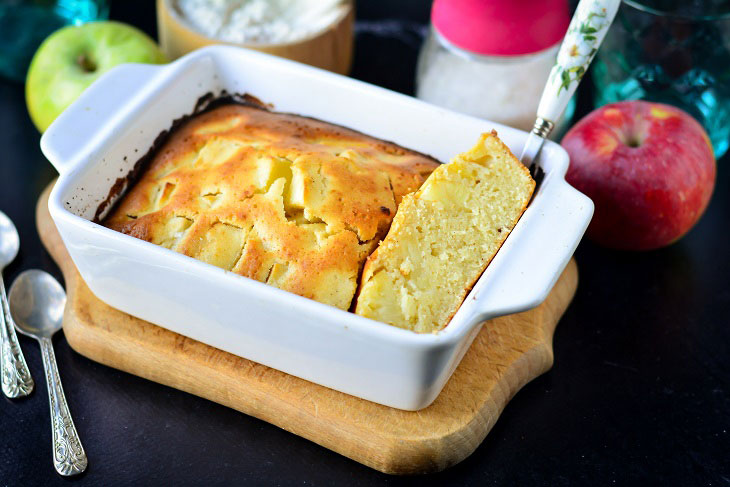 Enjoy your meal!