Cabbage casserole in a pan is cooked quickly, but it turns out to be very original in taste and quite satisfying. It can be safely served immediately after cooking, but even when cold it is very tasty and juicy. On top of the casserole, it is additionally worth pouring sour cream or mayonnaise and garnish with sprigs of fresh herbs. If for some reason, you do not eat fish or meat dishes, but prefer vegetables, then you will definitely like this recipe.
When choosing cabbage on the market, you should buy ordinary white cabbage or Peking cabbage. It is better to fry the casserole in a pan over low heat and under a closed lid. So the cabbage will become soft, it is also advisable to crush it first with your hands, after cutting.
Ingredients:
White cabbage – 250-350 g.
Egg – 2 pcs.
Flour – 1.5-2 tbsp. l.
Salt – 2 pinches.
Black pepper – 2 pinches.
Hard cheese – 50 g (it can be added twice as much).
Vegetable oil – 50 ml.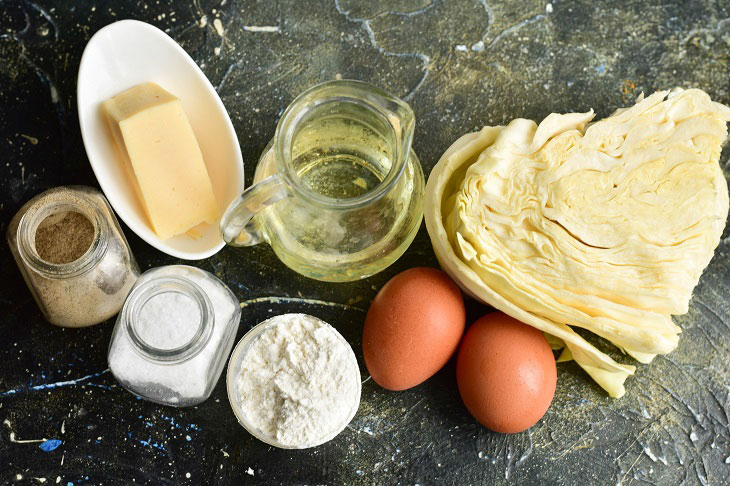 How to cook:
1. Remove the topmost leaf or pair from the cabbage, rinse it under running water, put it on a board and cut with a sharp knife as thin as possible.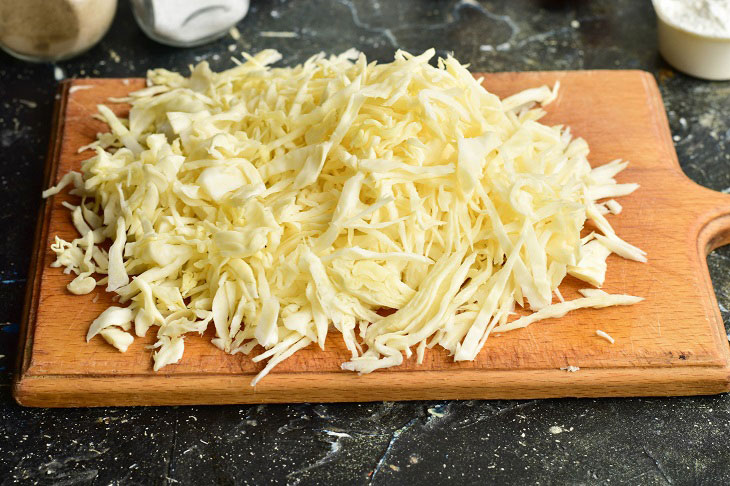 2. Now put it in a deep bowl. Squeeze it with your hands.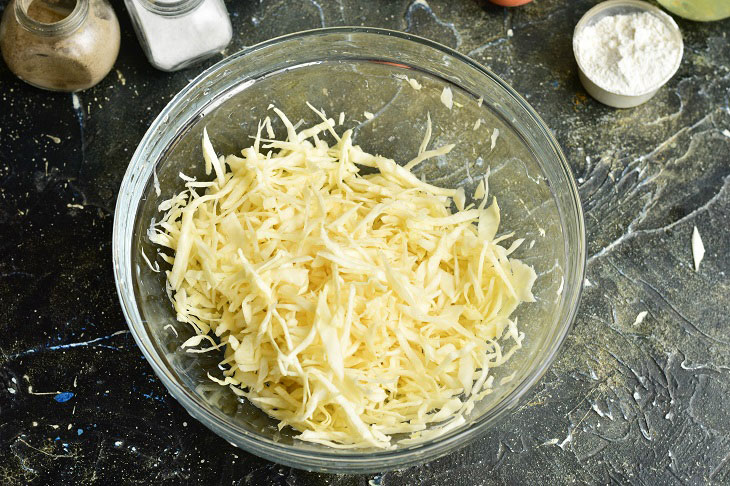 3. Beat chicken eggs into it.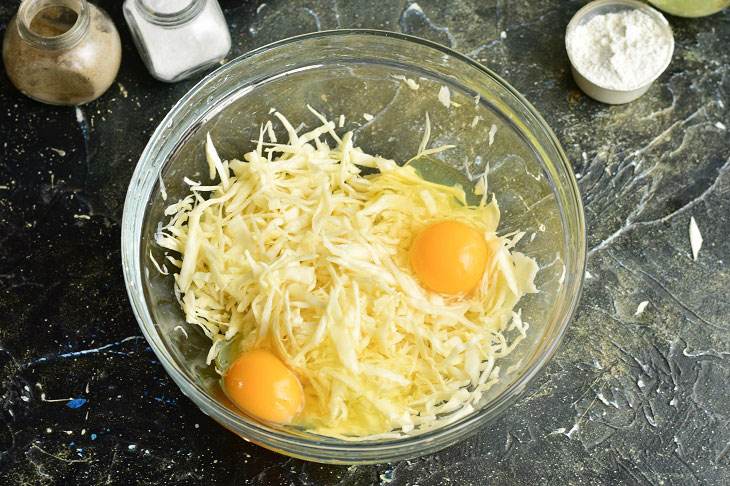 4. Pour in the premium flour.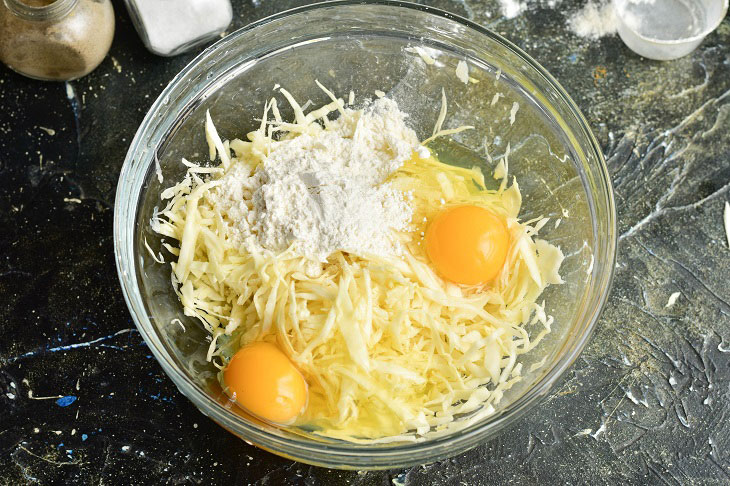 5. Add salt and pepper there. If you wish, then you can also add your favorite spices for vegetables.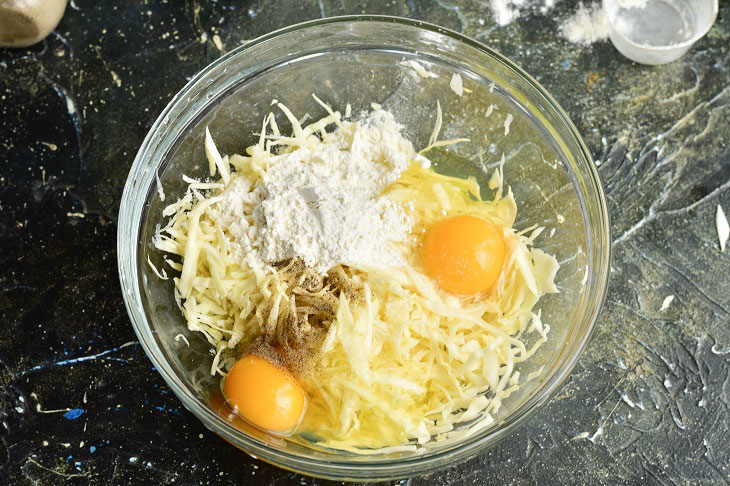 6. Grate hard cheese on a coarse grater. You can also use processed cheese instead.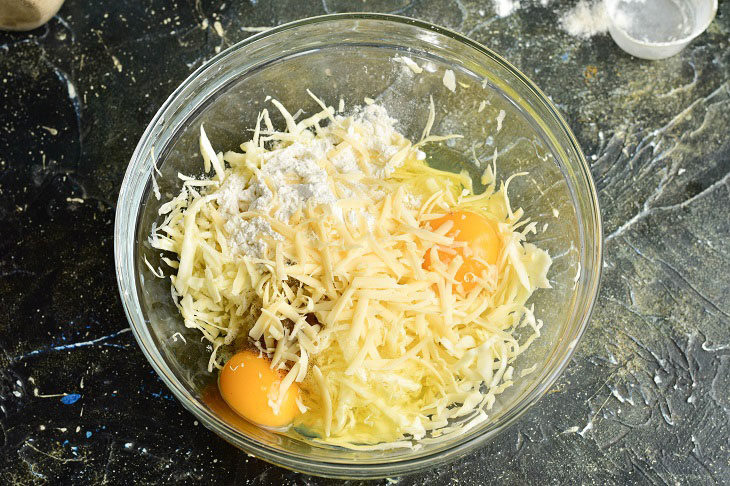 7. Very well, using a regular tablespoon, mix all the ingredients.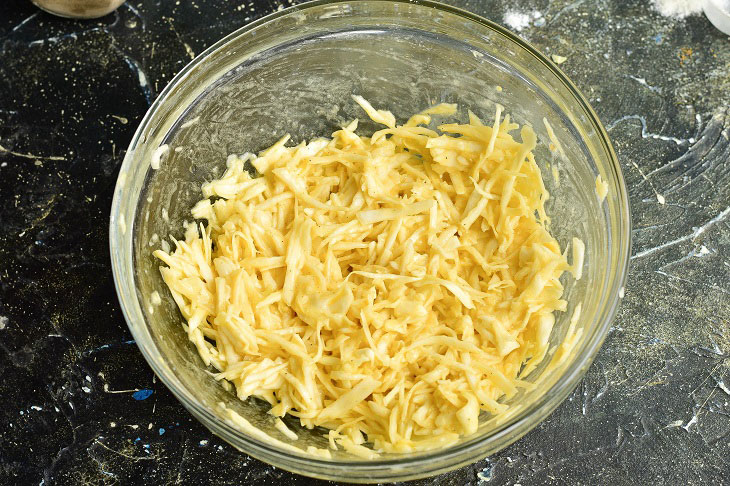 8. Heat vegetable oil in a pan. Lay out the prepared cabbage mass.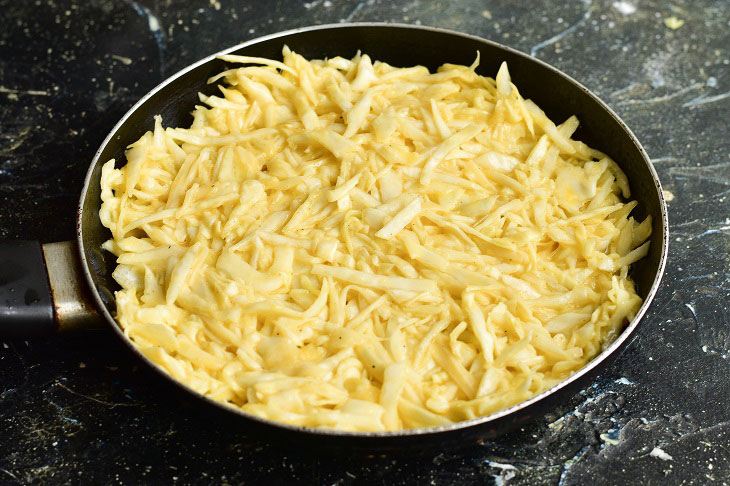 9. Cover the pan with a lid and fry the casserole over low heat for 7-10 minutes.
If you wish, after 3-4 minutes you can gently turn the casserole on the other side, like a pancake, and continue to fry it for the same amount of time.
Carefully transfer the finished cabbage casserole to a large dish with a spatula. From above, you can make a mesh of mayonnaise or sour cream and lay out sprigs of fresh dill or any other herbs.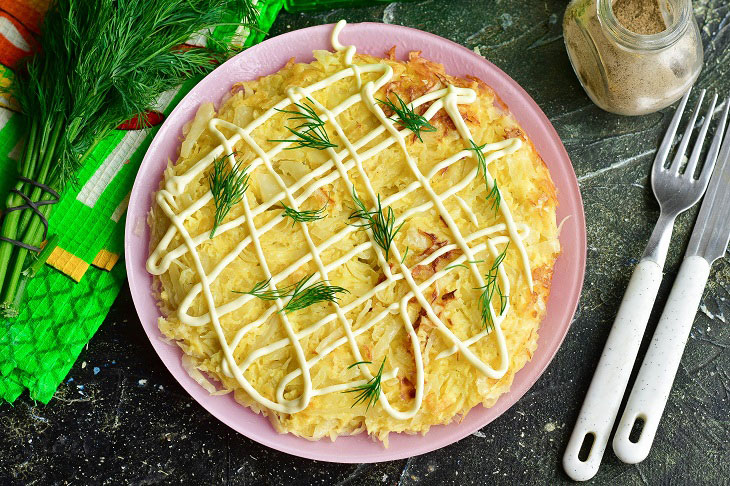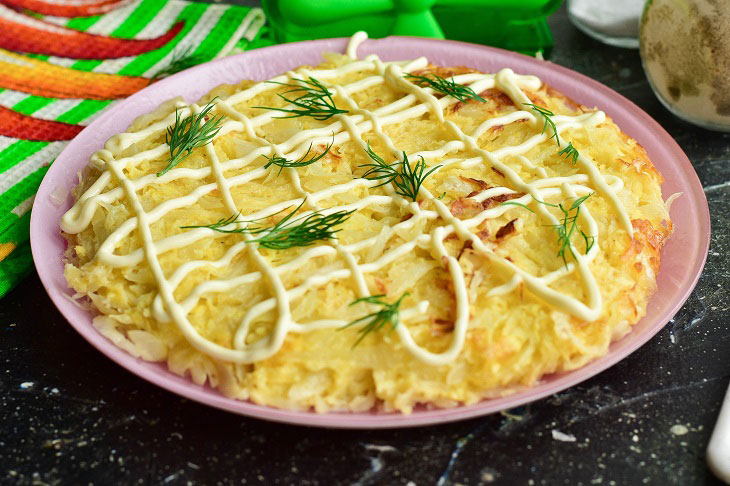 Bon appetit!