Lachanorizo ​​is a Greek dish made from vegetables and rice. Simply put, it is stewed cabbage with vegetables and rice in tomato sauce. Use tomato sauce to taste – tomato paste, juice or tomatoes in their own juice. The dish turns out hearty and tasty. Rice goes well with cabbage, and the sauce makes the taste harmonious.
The dish is considered lean, but if you wish, you can supplement it with a fried steak or chop. A simple and tasty side dish you will definitely like.
Ingredients:
White cabbage – 250-300 g.
Rice round – 180 g.
Onion – 60 g.
Carrots – 60 g.
Tomato paste – 1.5 tbsp. l.
Water – 360 g.
Vegetable oil – 40 g.
Salt, black pepper – to taste.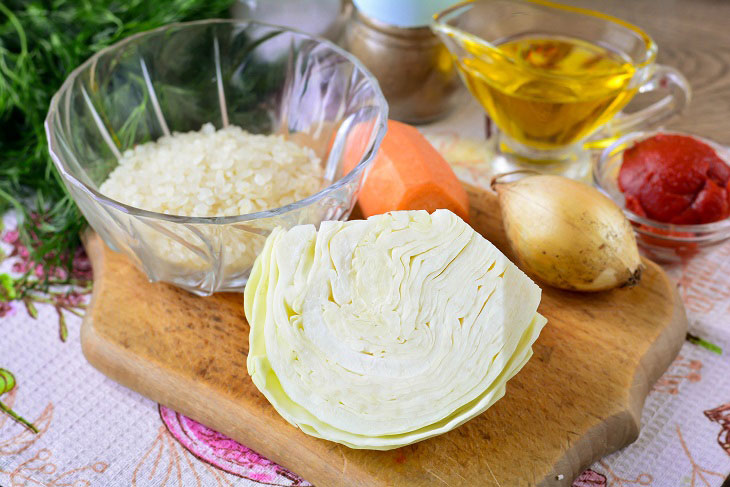 How to cook:
1. Peel and rinse the necessary vegetables – carrots and onions. Cut the onion into small cubes, and grate the carrot.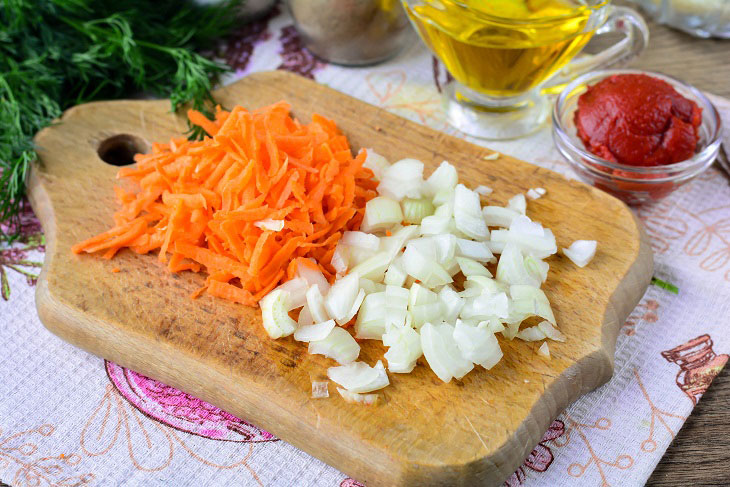 2. Heat half a serving of oil in a pan, put carrots and onions, sauté for 2-3 minutes until soft. Stir occasionally.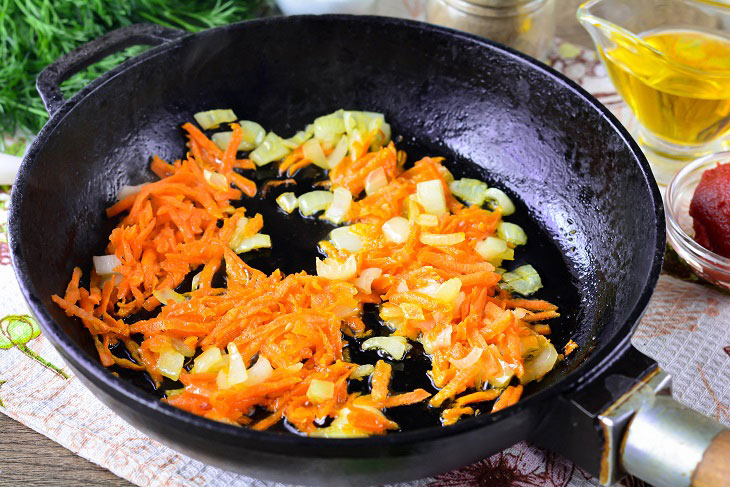 3. Shred white cabbage in medium strips.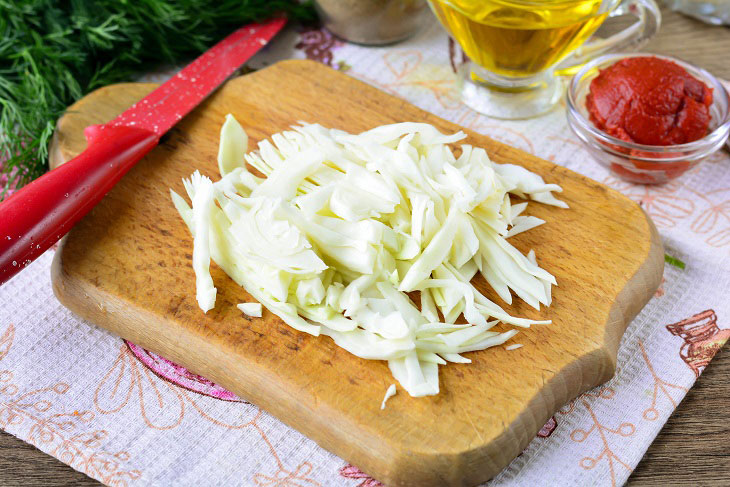 4. Pour the cabbage into the pan with vegetables, add a little more oil so that nothing burns.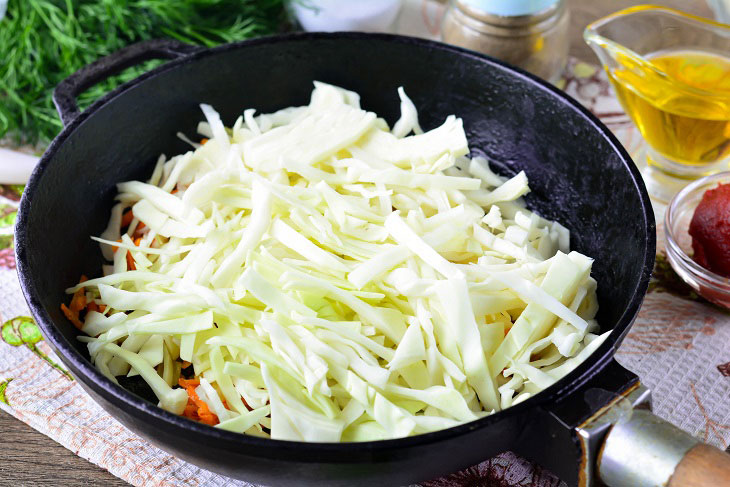 5. Fry the cabbage with vegetables – fry for 5-6 minutes, do not forget to stir so that the cabbage cooks evenly.
While the cabbage is fried, it will decrease in volume.
Salt and pepper to taste.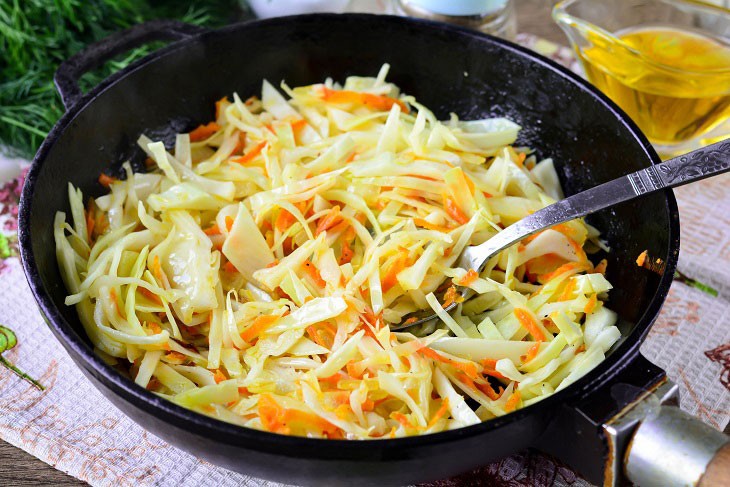 6. Pour in the tomato sauce – in our case, tomato paste diluted with water. Salt a little more.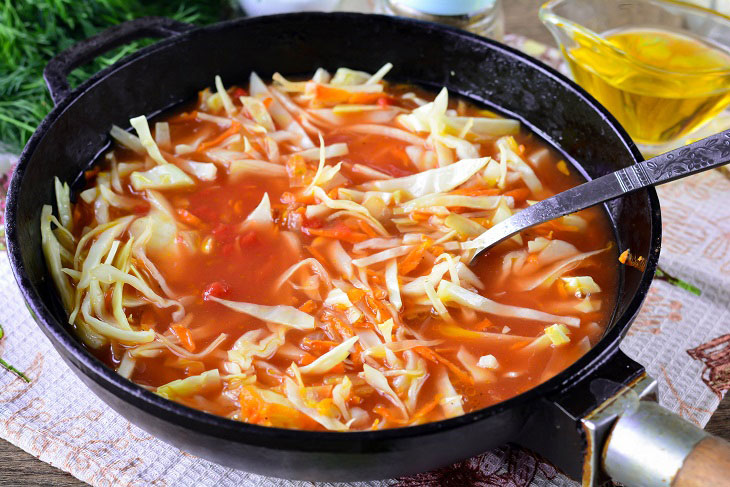 7. Pour the washed rice, mix with vegetables and sauce. Bring to a boil.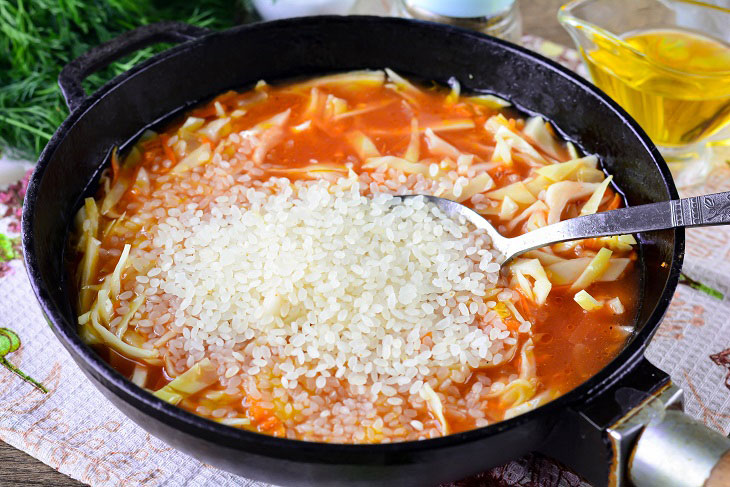 8. Simmer lachanorizo ​​on low heat for 30-35 until the rice is soft. The liquid will evaporate and the dish will get the desired consistency.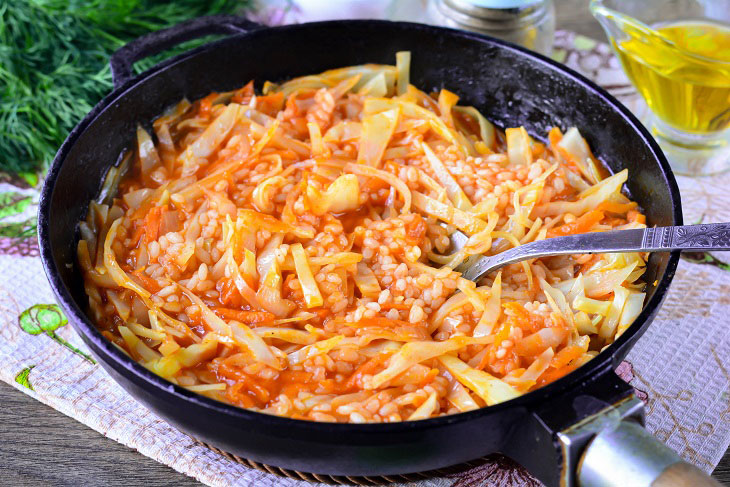 9. Serve the finished dish hot to the table. It remains only to serve fresh herbs or fried meat as an addition.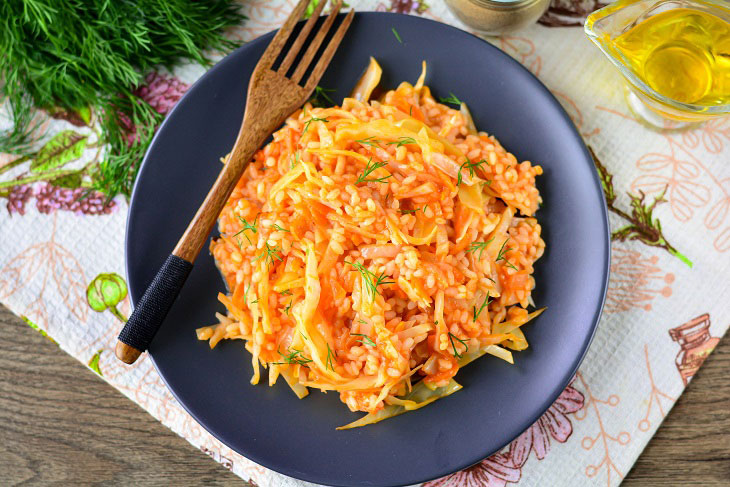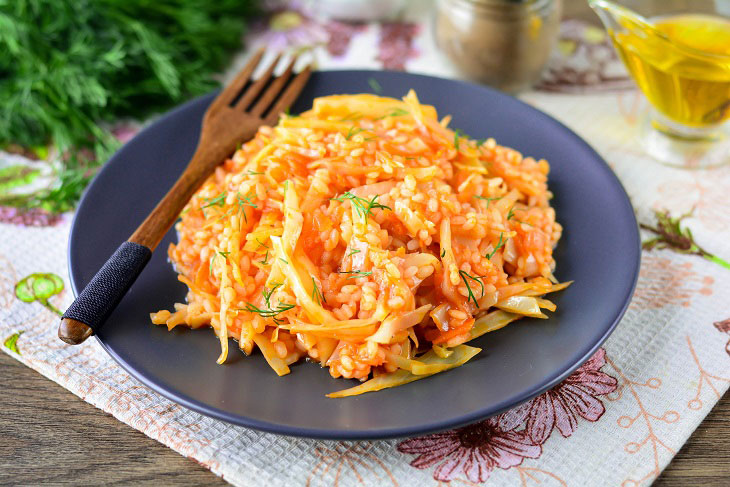 Bon appetit!