Cabbage cutlets are very tasty. For their preparation, you can use white cabbage or Beijing.
In order for the cutlets to come out soft, when frying them, be sure to cover the pan with a lid and make the fire almost minimal. So they are well steamed and become soft and very tasty. So that the cutlets do not fall apart when frying in a pan, it is necessary to add an egg to the chopped cabbage. It will hold the mass together well, it will be convenient to spread it on the pan.
It is best to serve cutlets with some kind of sauce. It can be sour cream, mayonnaise or tartar sauce.
Ingredients:
White cabbage – 150-200 g.
Egg – 1 pc.
Salt – to taste.
Ground black pepper – to taste.
Flour – 1-1.5 tbsp. l.
Vegetable oil – 2-3 tbsp. l.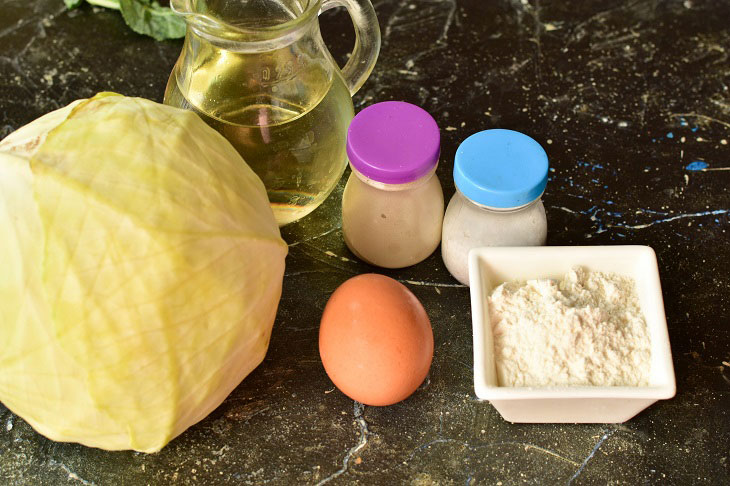 How to cook:
1. Wash the cabbage thoroughly. After that, cut it into thin strips. You can use a food processor or a special knife for this.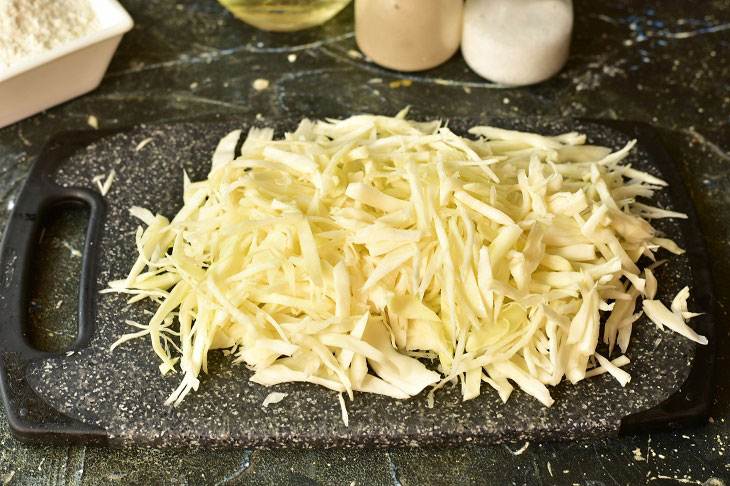 2. Put the chopped vegetable in a large and fairly deep bowl. Beat in the chicken egg. Instead, you can use quail eggs, they must be taken in an amount of at least 3 pcs.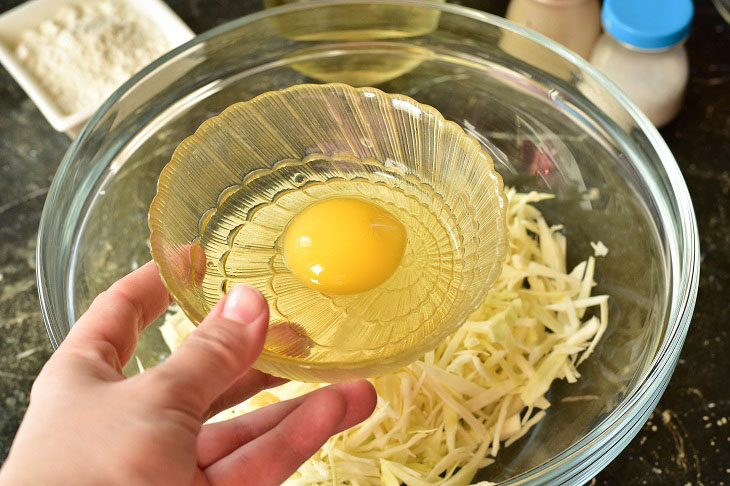 3. Now add salt to taste.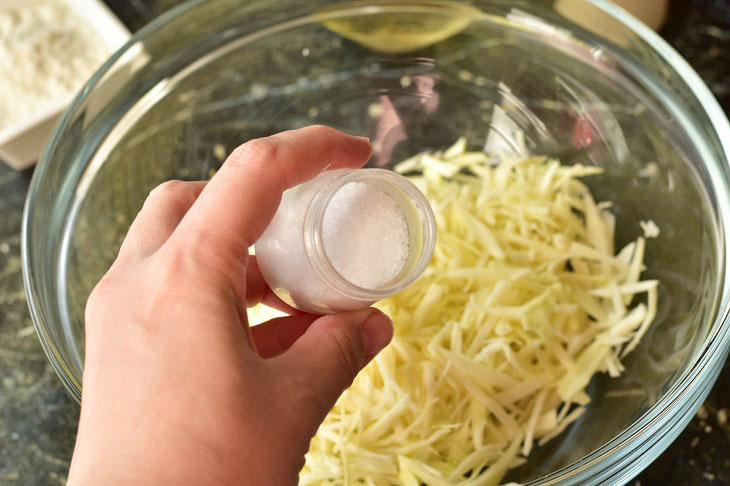 4. Then add the premium flour.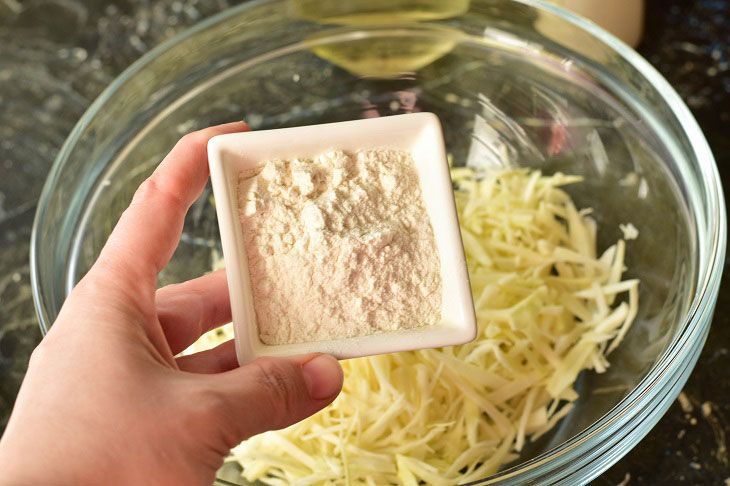 5. Add ground black pepper to taste.
You can also add the spices that you like the most. It can be paprika, dried ground garlic, suneli hops and others.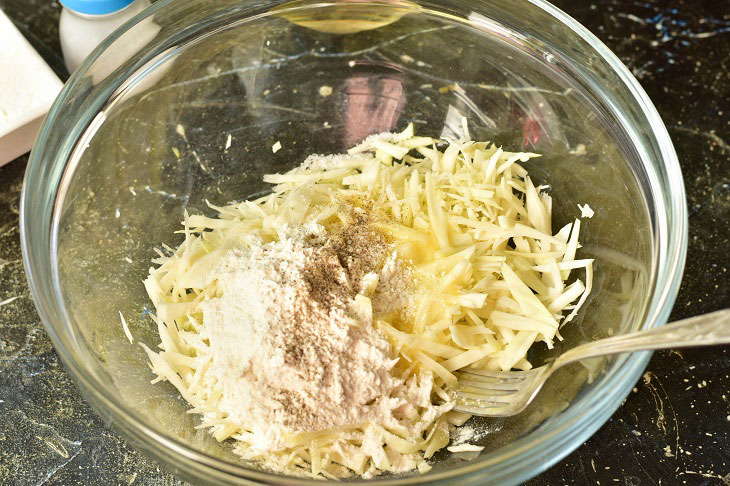 6. Mix all ingredients very well.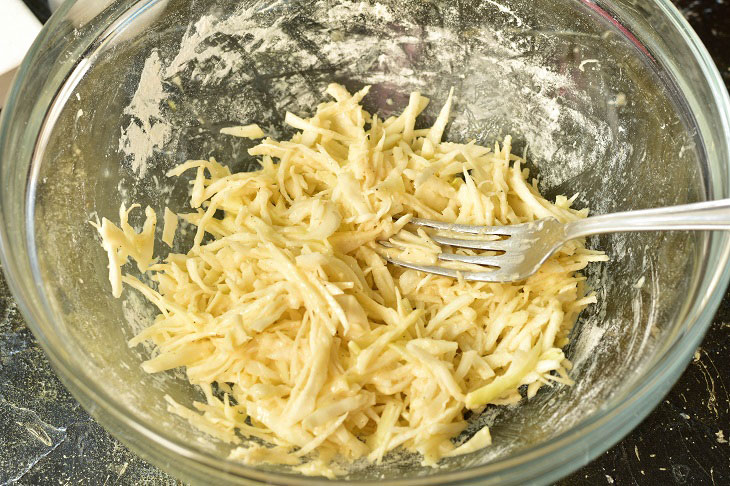 7. Pour vegetable oil into the pan, it is better that it is odorless. Use a tablespoon to scoop out the cabbage cutlets.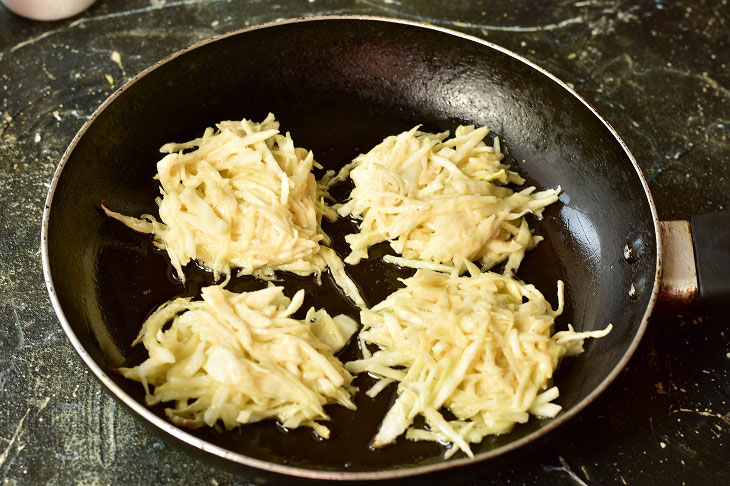 8. Reduce the heat to a minimum, and be sure to cover the pan with a lid.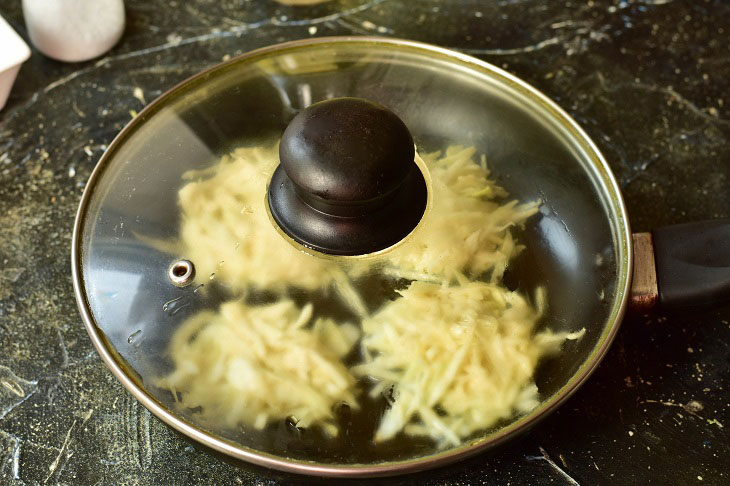 9. Fry the cutlets for a minute or two under the lid, then open it and fry them again, only now until nice and golden brown on both sides. In time, this procedure takes about 3 minutes.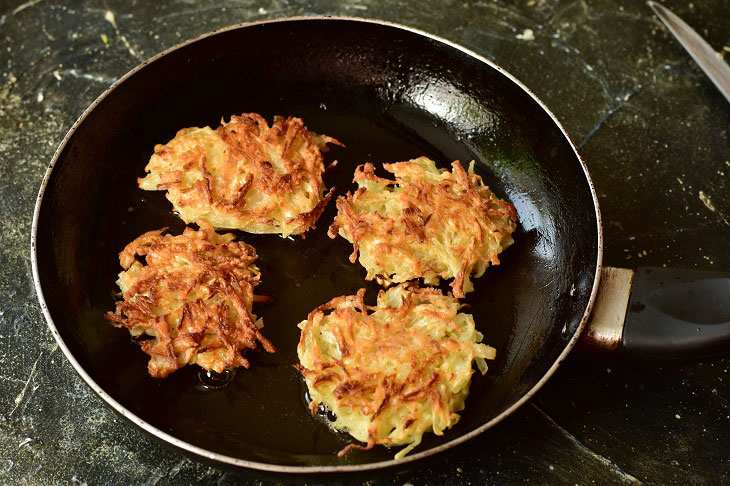 10. Put the finished cabbage cutlets first on a paper towel. After 1-2 minutes, when excess oil escapes from them, transfer them to a dish. You can put parsley leaves on top.
Serve the cutlets to the table and don't forget about your favorite sauce.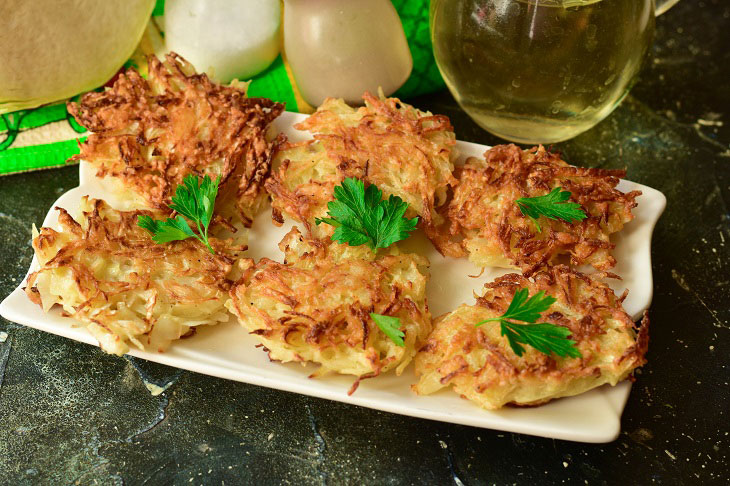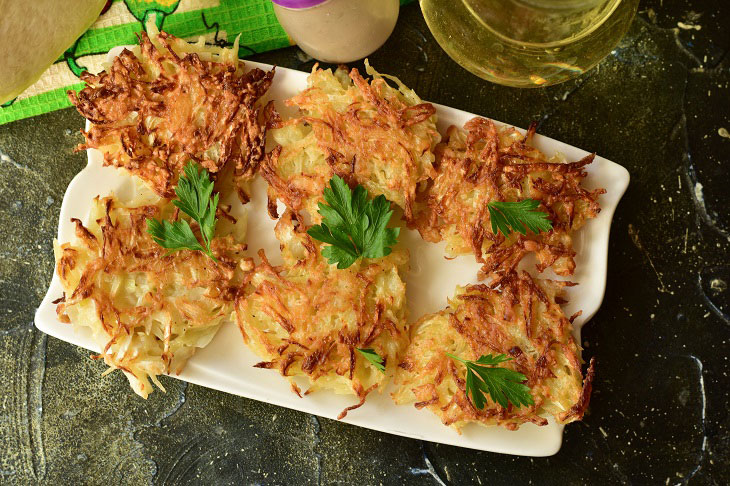 Bon appetit!