Gnocchi are miniature dumplings from Italy. They are prepared on the basis of boiled potatoes with the addition of semolina, flour, eggs, cheese, and various spices. These dumplings are usually served on their own and are served hot with tomato sauce or pesto for breakfast, lunch or dinner. Cooking them is not at all difficult and you will need the most common products.
This time we advise you to cook very tasty and hearty potato gnocchi with bacon and fresh tomatoes. To do this, we will prepare the necessary products according to the list. Bacon can be taken both cooked and smoked, and fresh to your liking.
Ingredients:
Potatoes – 400 g.
Chicken eggs (medium size) – 2 pcs.
Wheat flour – 130 g.
Potato starch – 20 g.
Bacon – 100-120 g.
Onion – 1 pc.
Fresh red tomatoes (large) – 2 pcs.
Tomato paste – 1 tbsp. l.
Refined vegetable oil – 2 tbsp. l.
Salt, ground black pepper, dried or fresh herbs – to taste.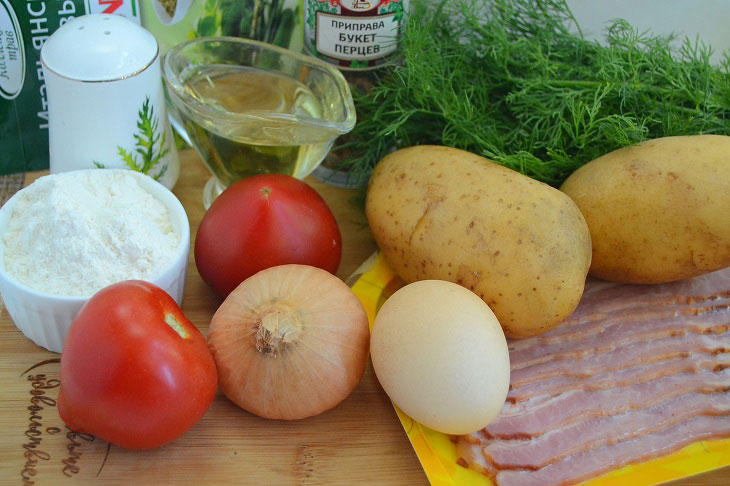 Cooking time: 1 hour 15 minutes. Servings Per Container: 4.
How to cook:
1. Wash the potatoes and boil them in salted water with the peel almost until cooked, drain the water and cool.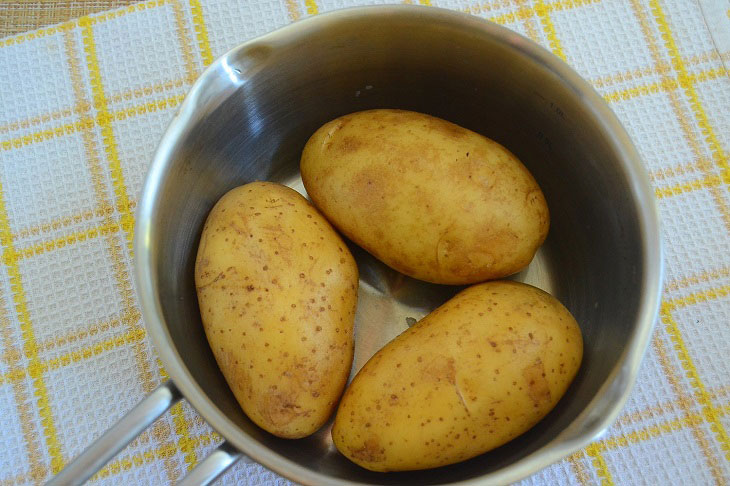 2. Cut fresh tomatoes in half and rub on a fine grater to obtain juice with pulp. We will need it to prepare a fragrant sauce.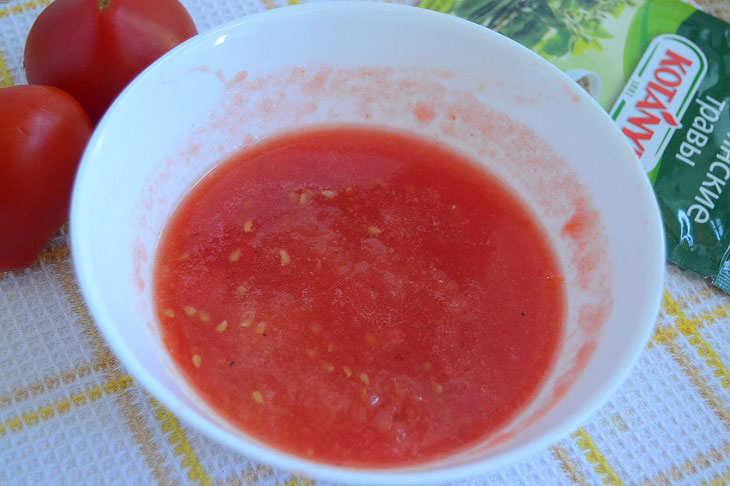 3. Cut the onion into small cubes and lightly sauté until transparent in vegetable oil.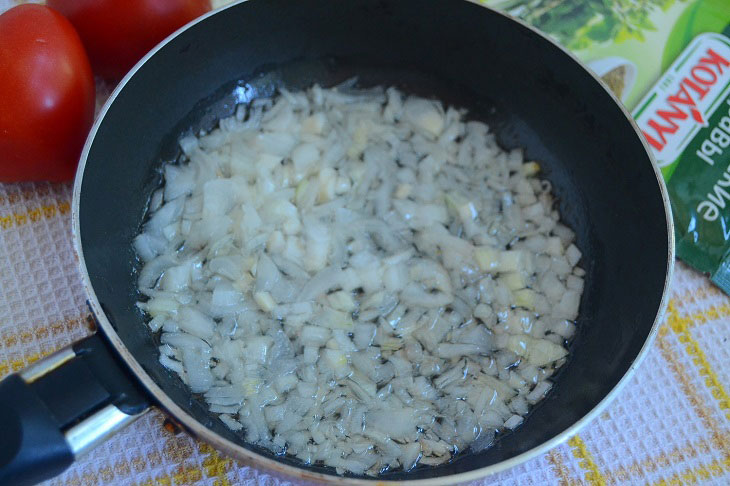 4. Pour tomato juice into the pan with onions, add tomato paste and a little boiled water. Bring the sauce to a boil and simmer for a couple of minutes.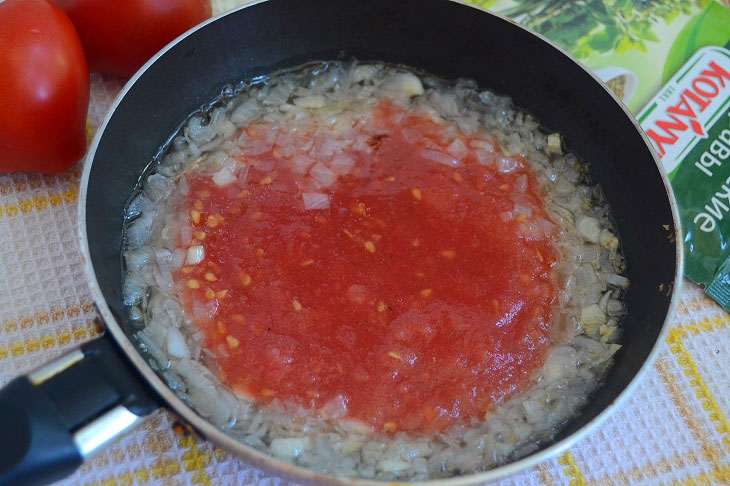 5. At the end, season with salt, pepper and herbs to your liking. You can add a couple of garlic cloves at this point if you like. Bring the sauce to a boil and remove from the stove.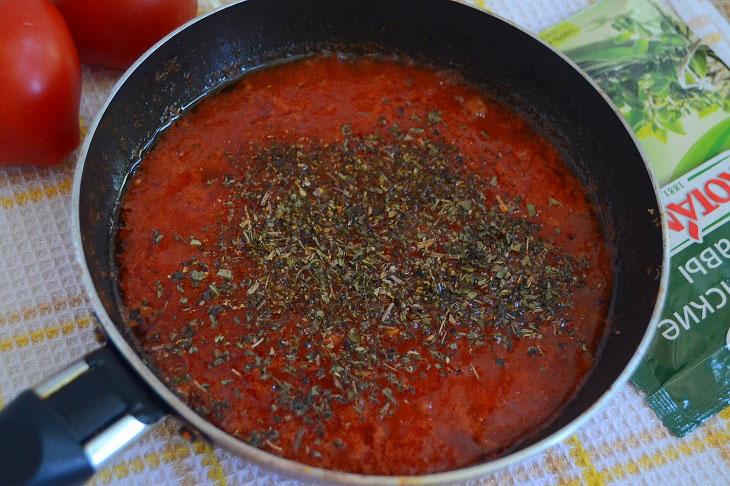 6. Bacon (I have smoked, but you can also take fresh) cut into strips and lightly fry in a pan with a minimum addition of vegetable oil.
If the bacon is fatty enough, then no need to add oil.
Place the chopped bacon in a dry, hot skillet and stir to prevent scorching.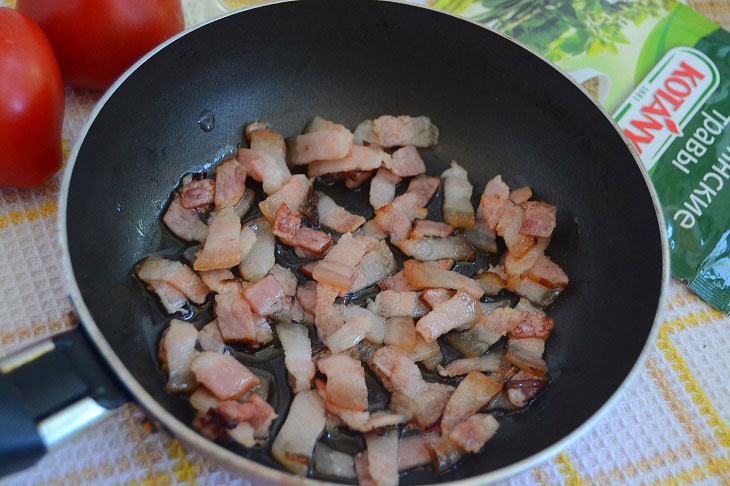 7. Peel the boiled potatoes and rub on a fine grater. We break eggs into a bowl with grated potatoes, salt to taste, lightly pepper, add starch and flour.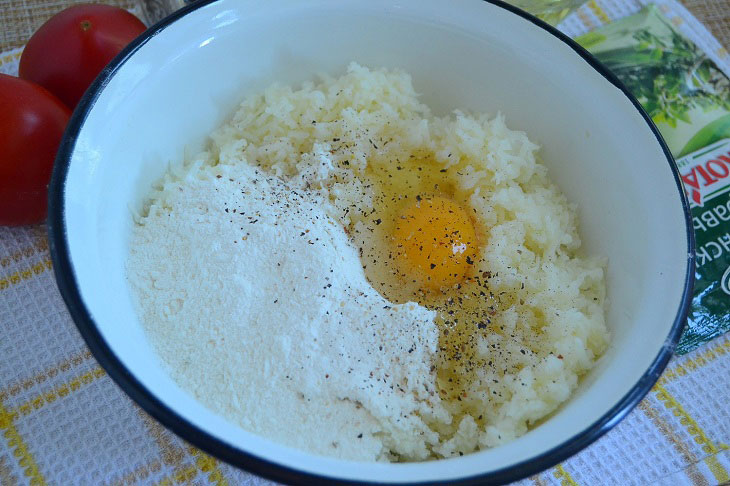 8. Knead the uncooked potato dough and form a bun. Leave it in the bowl to rest for 10-15 minutes.
The dough should be soft, slightly sticky, but do not add more flour. It will still be required additionally, but only for the formation of gnocchi and quite a bit.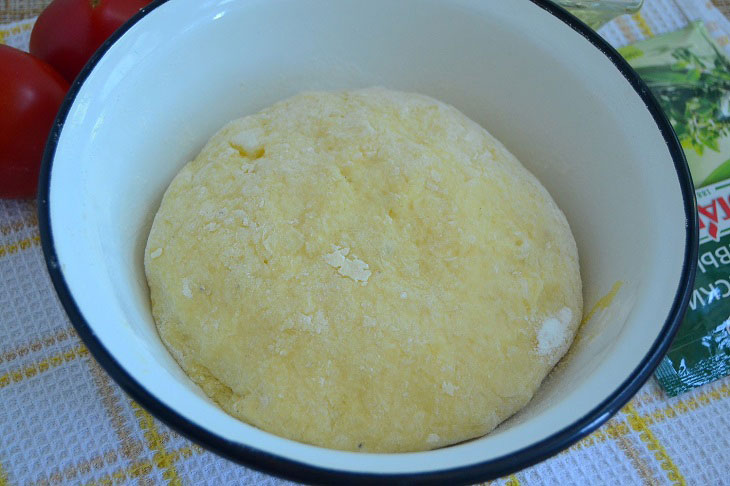 9. For potato gnocchi with bacon and fresh tomatoes, divide the dough into small pieces and roll them into sausages. Cut the sausage into dumplings with a knife.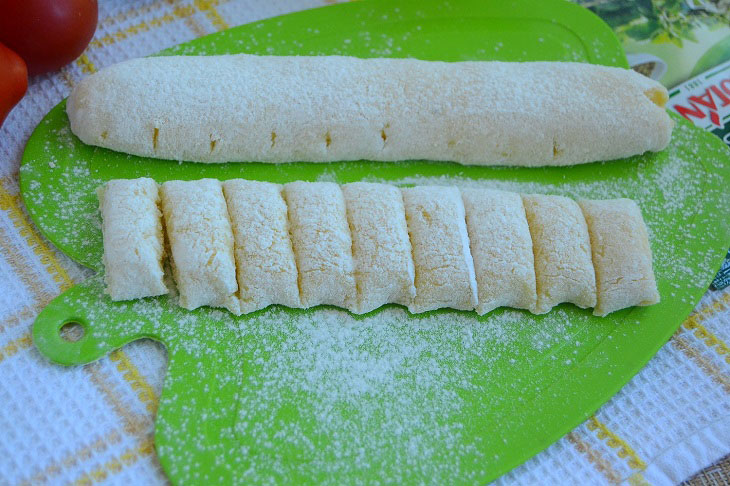 10. Using a conventional fork, we push a relief pattern in the middle of each workpiece. Periodically add flour so that the dough does not stick to the board and hands.
Boil the formed potato gnocchi in salted water in small portions. It is advisable to add 2-3 tablespoons of vegetable oil to the water so that the dumplings do not stick together. The dumplings that have floated to the surface after boiling water are immediately placed on a portioned heated plate or on a common dish.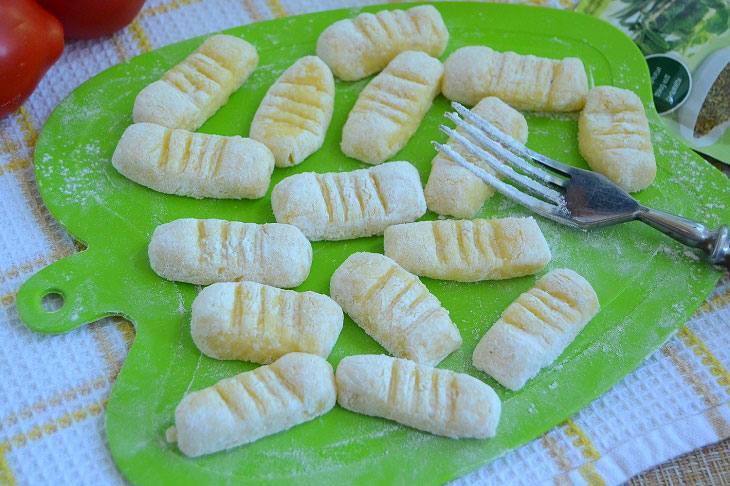 Potato gnocchi with bacon and fresh tomatoes are ready.
Put the pieces of fried bacon on top of the dumplings, decorate with fresh herbs and immediately serve hot to the table. Serve the fresh tomato sauce separately in a gravy boat.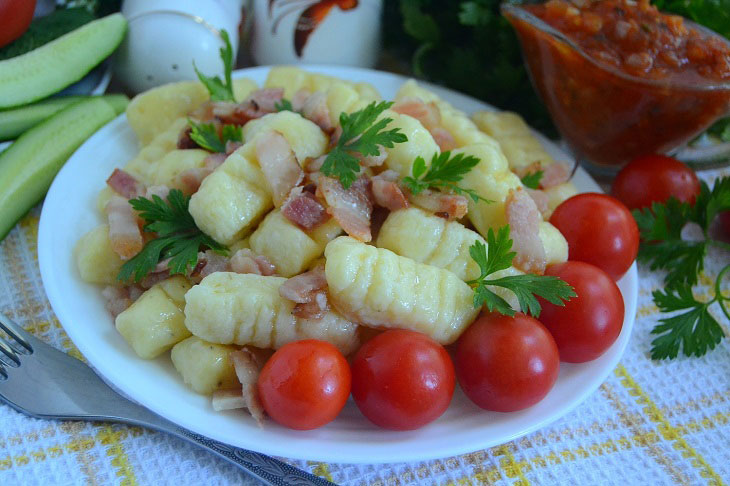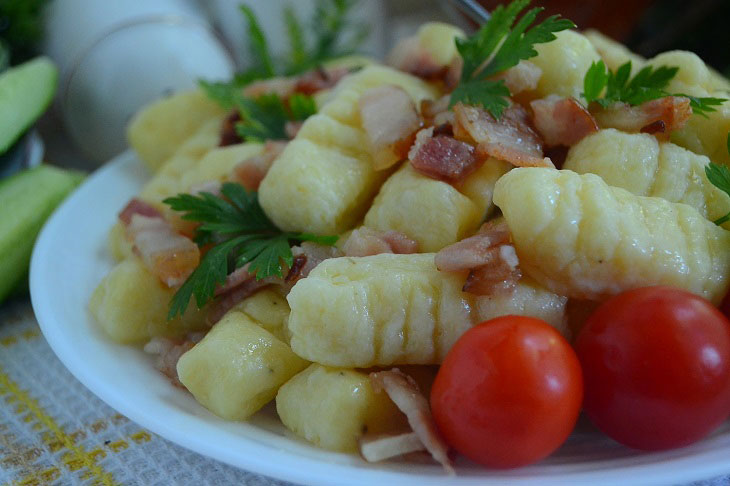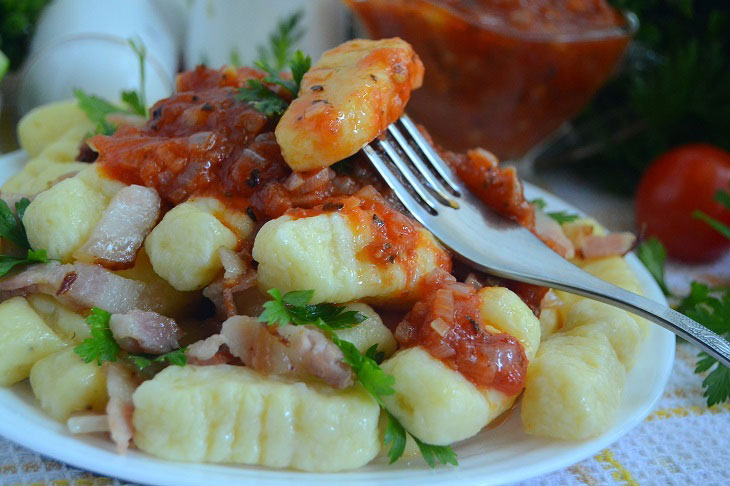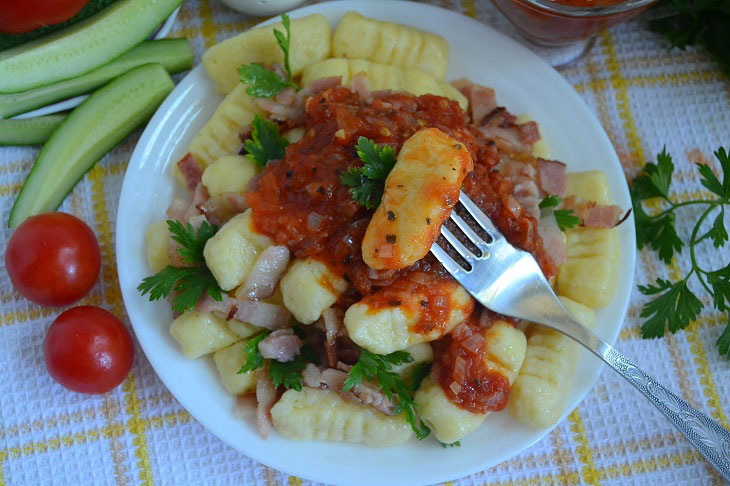 Bon appetit!