Cabbage cutlets without eggs is a very simple dish that you can cook all year round, even during Lent. The basis of the dish is, of course, white cabbage. In addition to it, minced meat for cutlets includes juicy onions, spicy garlic and fragrant parsley. The connecting links are semolina and flour. As seasonings, a classic duo of salt and freshly ground black pepper is used.
Ingredients:
White cabbage – 1 kg.
Onion – 1 head.
Garlic – 2-3 cloves.
Parsley greens – 1 small bunch.
Wheat flour – 80 g.
Semolina – 100 g.
Breadcrumbs – 100 g.
Salt – to taste.
Freshly ground black pepper – to taste.
Sunflower oil – to taste.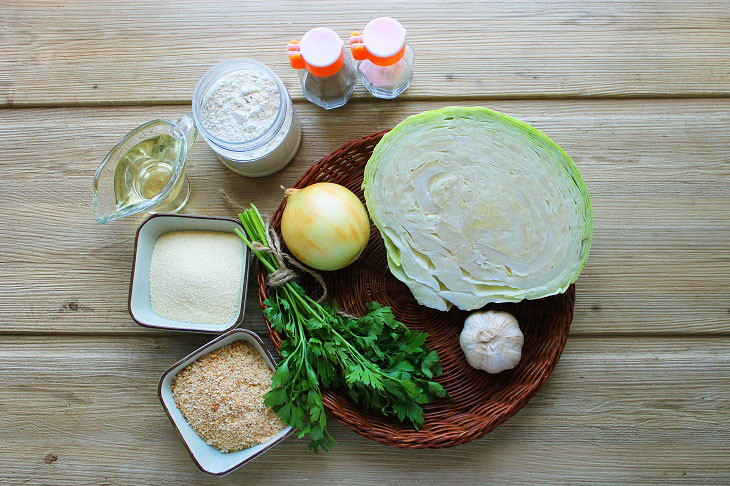 How to cook:
1. Rinse the cabbage and cut into several large pieces.
2. Boil water and salt. Dip the chopped cabbage into the pan and boil it for 8 to 9 minutes.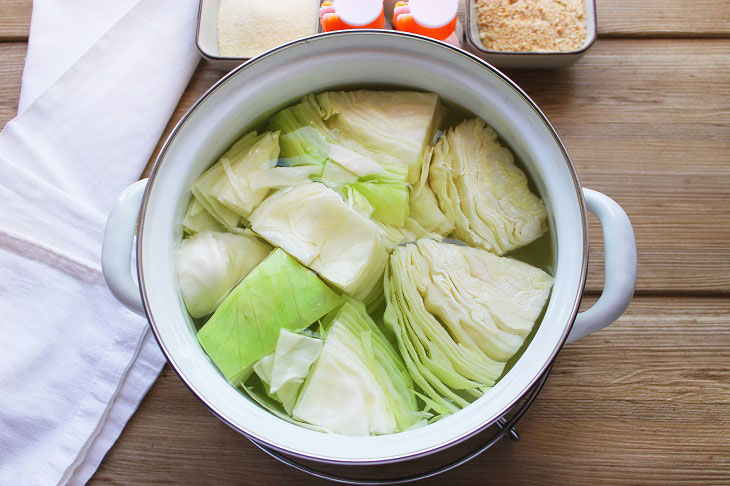 3. Remove the cabbage with a slotted spoon and place in a colander to drain the water.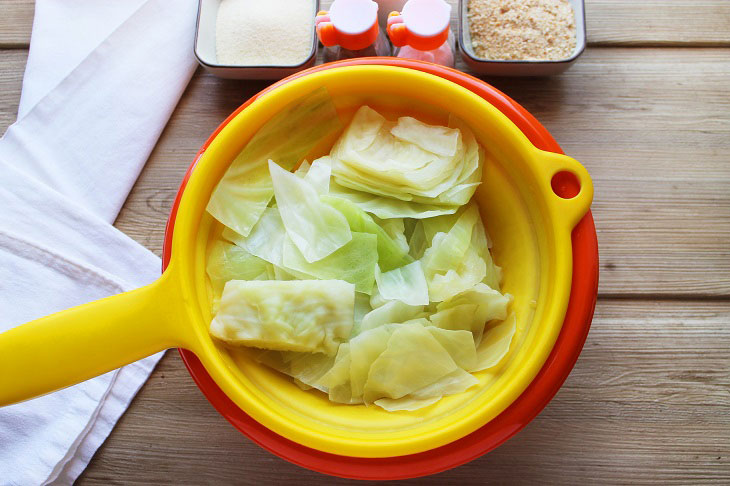 4. Then put the cabbage in the blender bowl.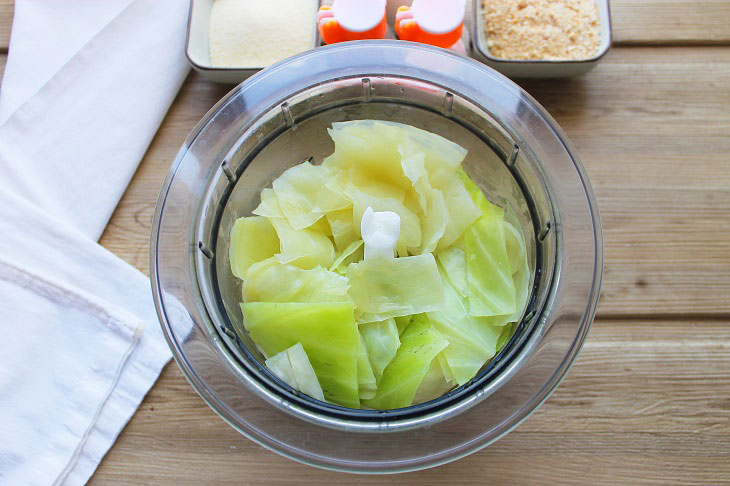 5. Grind the vegetable to a puree. Transfer to a bowl.
However, you can twist the cabbage in a meat grinder or chop in a food processor.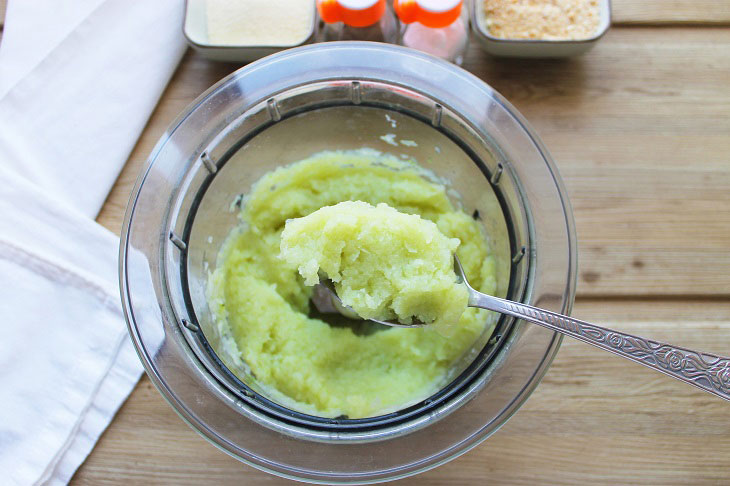 6. Peel the onion and garlic cloves. Cut the onion into small cubes, and finely chop the garlic. Wash the parsley and cut into smaller pieces.
The taste of cutlets will become even brighter if you add dill greens in addition to parsley to the cutlet mass.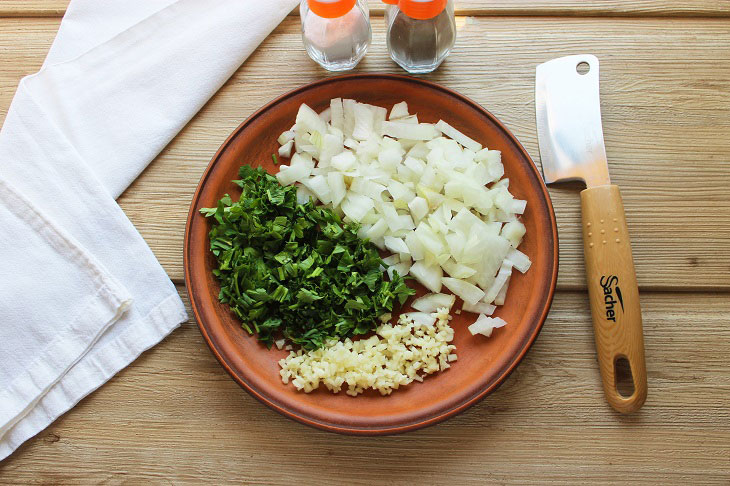 7. Add the onion, garlic and parsley to the bowl of cabbage puree.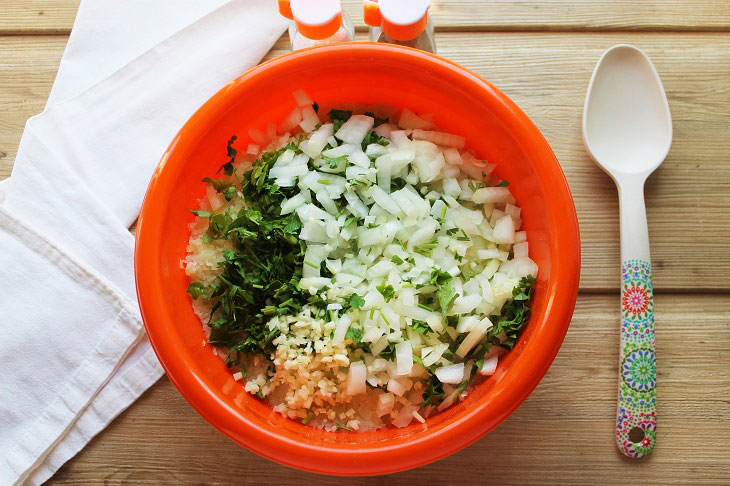 8. Season to taste with salt and black pepper. You can also add some other spices along with black pepper, for example, suneli hops.
Stir.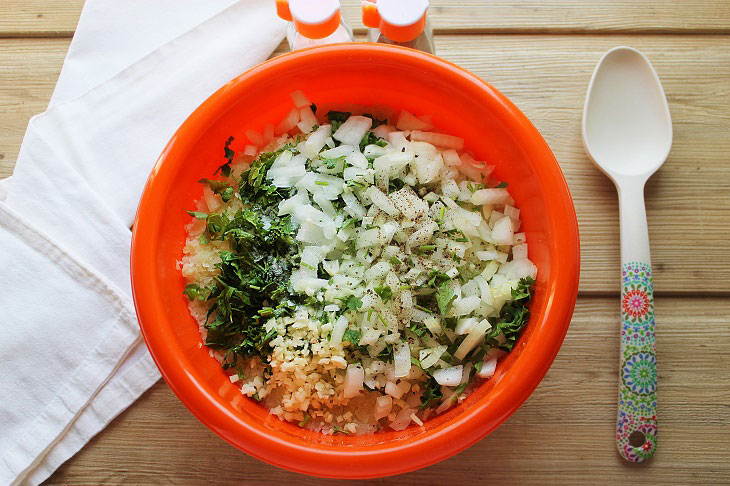 9. Season to taste with salt and black pepper. Stir.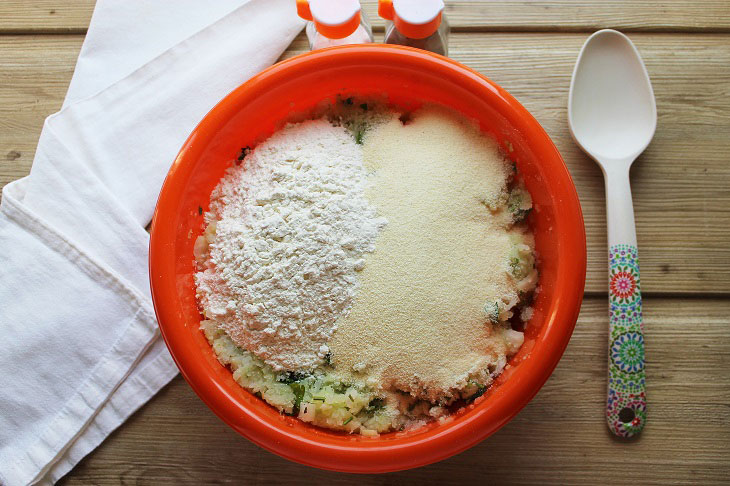 10. Sprinkle the breadcrumbs on a flat plate. From the cabbage mass, form small cutlets and bread them on all sides in breadcrumbs.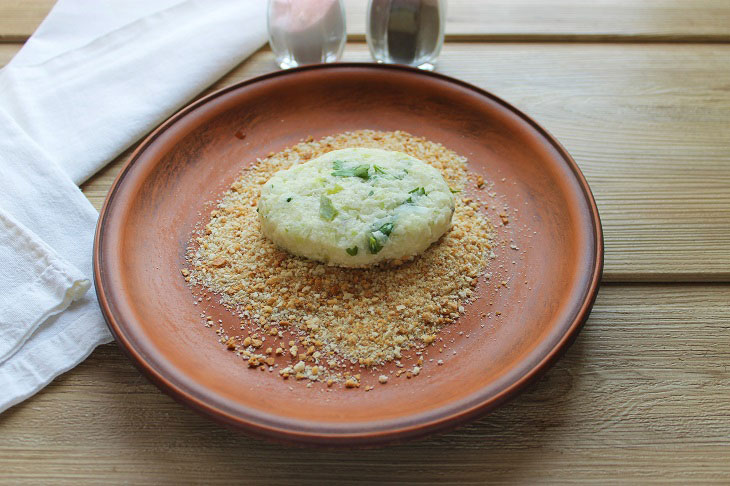 11. Heat sunflower oil in a frying pan. Lay out a portion of cutlets.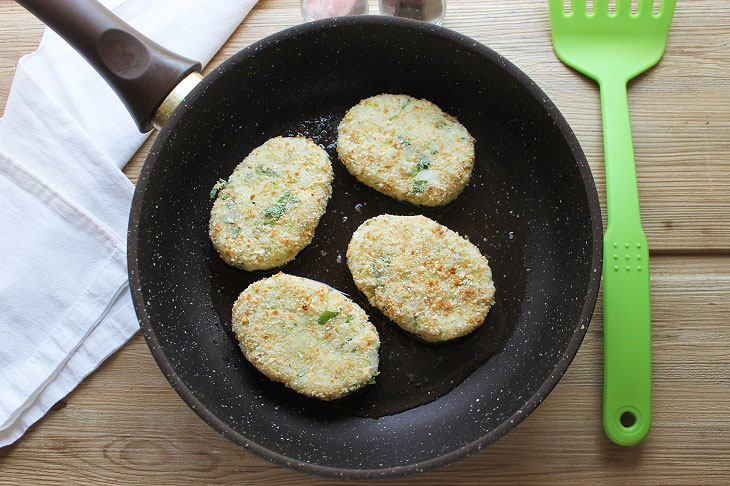 12. Fry the cutlets on both sides until golden brown.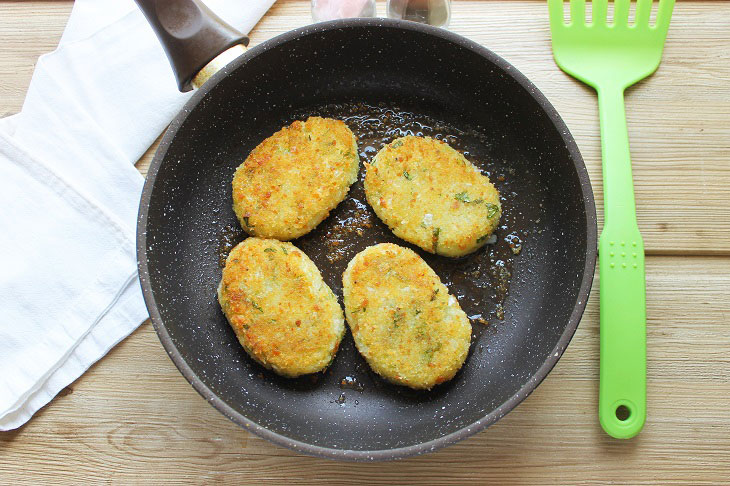 Serve eggless kale patties with sour cream or any other sauce you like.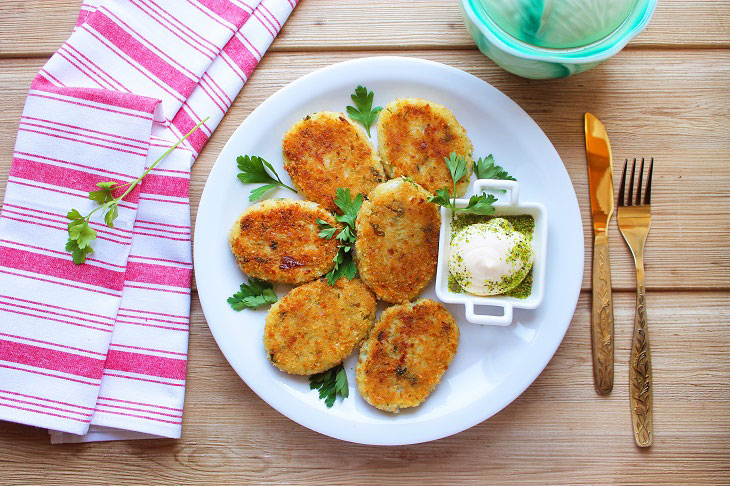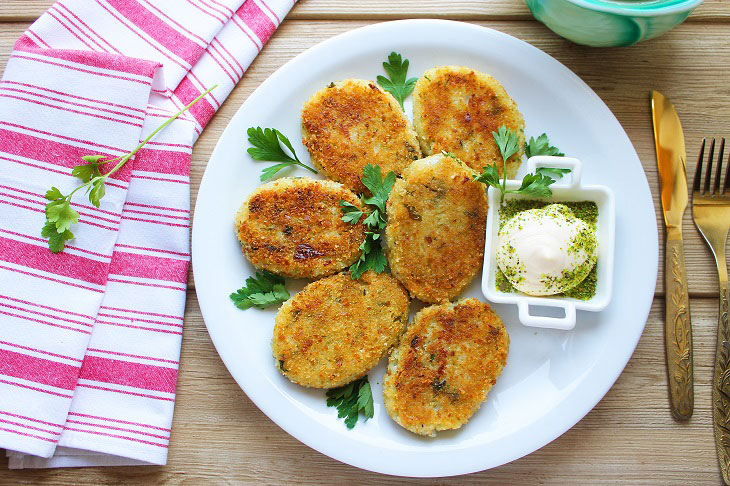 Bon appetit!