Mulgi cabbage is a dish that is very interesting in preparation and unusual in taste, which can surprise even the most fastidious gourmet. To prepare it, you should immediately buy ready-made sauerkraut, the one that you like best is suitable. When choosing meat in the meat pavilion, it is better to opt for pork tenderloin. To shorten the cooking process as a whole, you can boil barley in advance. Although the dish turns out to be complete, and you do not need to prepare either a salad or a side dish in addition to it. It is recommended to serve Malgi cabbage to the table hot.
I would also like to note that such a dish is not too high in calories. That is why, if you are on a diet, you can safely include it in your diet in this case. You can also eat one thing, for example, meat. This is in the event that it is impossible to combine meat with cabbage or barley. If you wish, you can improve the recipe a little. It's quite easy to do – just add some ingredient. For example, on top you can grate hard cheese on a coarse grater. To make the dish more juicy, it is recommended to add some kind of sauce, for example, mayonnaise or sour cream. Don't be afraid to add your own! Get ready and experiment!
Ingredients:
Sauerkraut (any) – 150 g.
Pearl barley – 70 g.
Pork tenderloin (or any other part of pork) – 150 g.
Salt – to taste.
Pepper – to taste.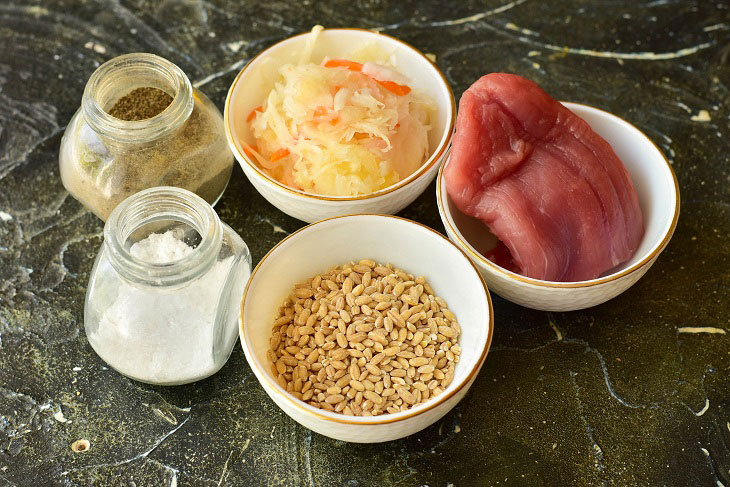 How to cook:
1. So, immediately put the sauerkraut in a baking dish.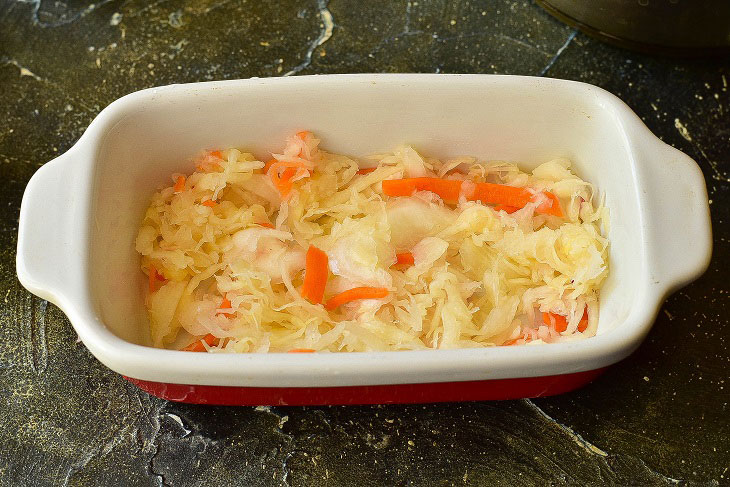 2. Put a piece of pork tenderloin on top of it.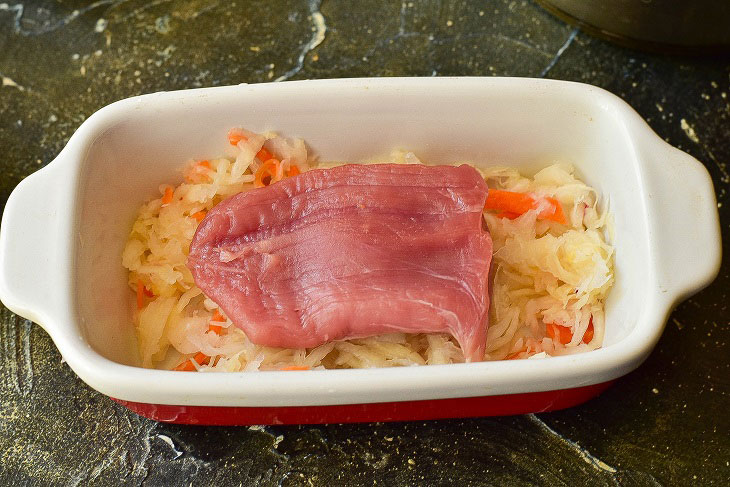 3. Salt and pepper the meat well on both sides.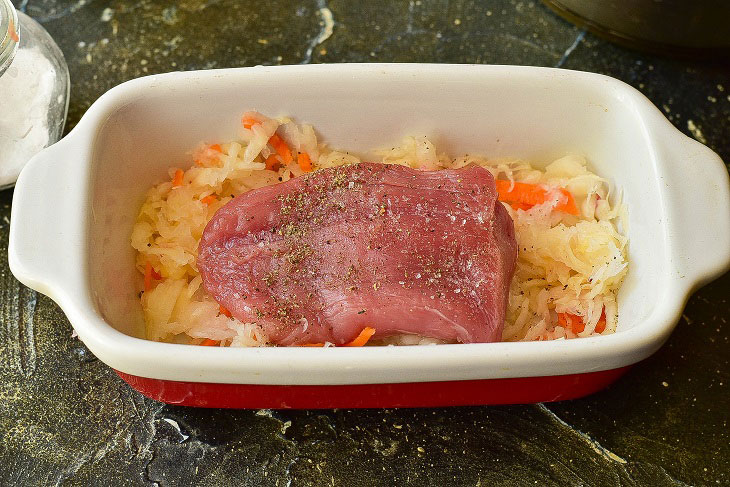 4. Wash pearl barley thoroughly, fill with clean water.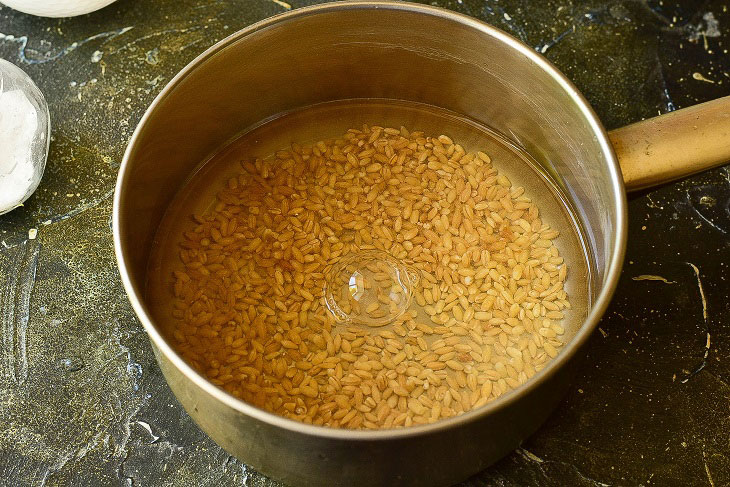 5. Boil the cereal until fully cooked. Usually this procedure takes 30-40 minutes.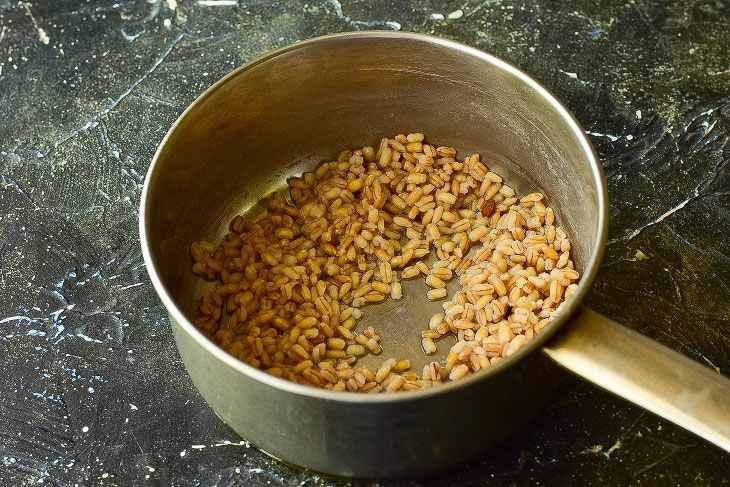 6. Lay the grits on top of the meat.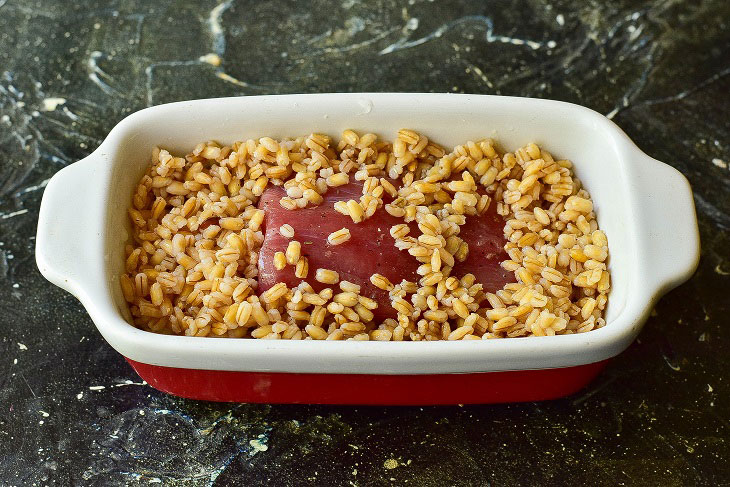 7. Be sure to cover the top with food foil and send it to the oven. Bake the dish for 60 minutes. Set the baking temperature to 190 degrees.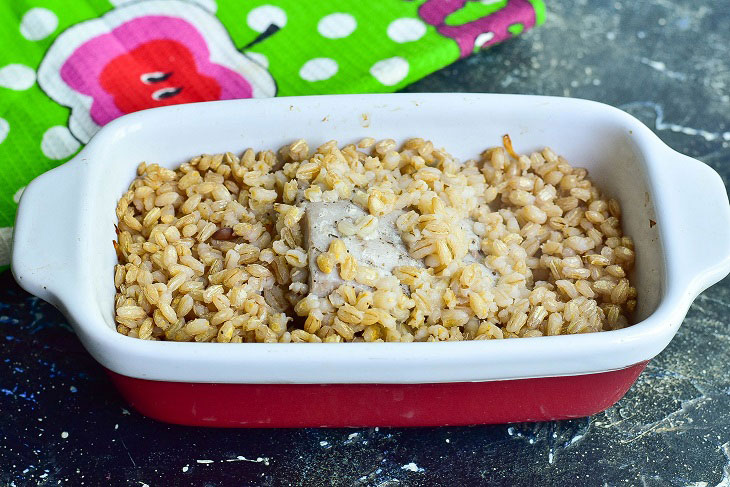 Put the cabbage "Malgi" into a beautiful bowl. You can decorate the dish with cranberries or fresh herbs.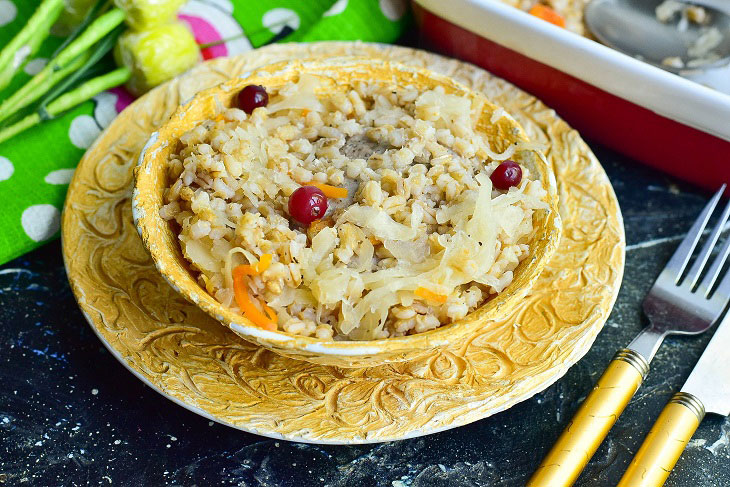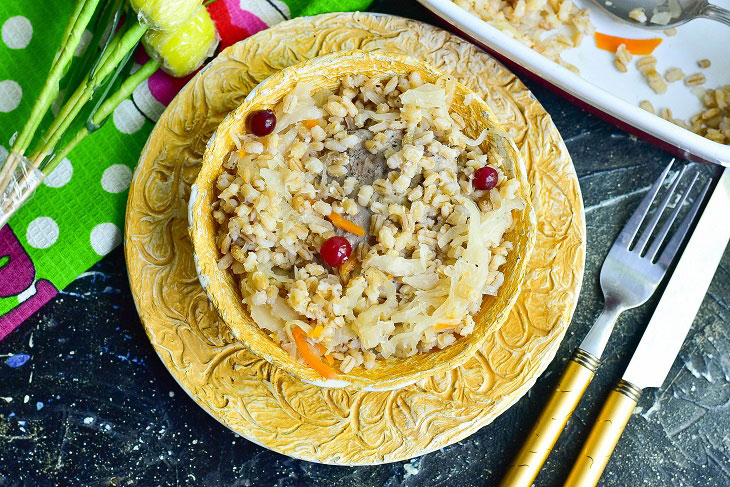 Bon appetit!