It turns out that you can make an amazing pate out of cabbage. Cabbage for cooking this dish can be used white or fresh. If you opt for fresh, then cook it in half the time. Make the consistency of the finished pate the way you like it. To do this, simply add a little more, or vice versa, less milk. Also, to make the pate thicker, you can squeeze the bread very well, which will need to be soaked in milk before.
This recipe is suitable for those people who are tired of meat dishes or for some reason do not eat them. You can safely use this pate for making quick sandwiches. Be sure to try to cook it and you will be surprised at the result.
Ingredients:
White cabbage – 200 g.
Milk – 50 ml.
Bread – 30 g.
Onion – 0.5 pcs.
Boiled egg – 1 pc.
Salt – to taste.
Ground black pepper – to taste.
Vegetable oil – 1 tbsp. l.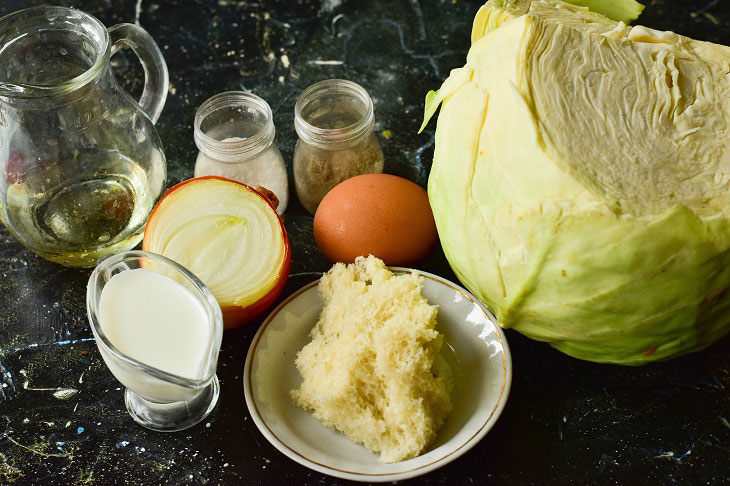 How to cook:
1. Use bread without crusts, put it in a bowl, breaking it into smaller pieces. Pour milk over them.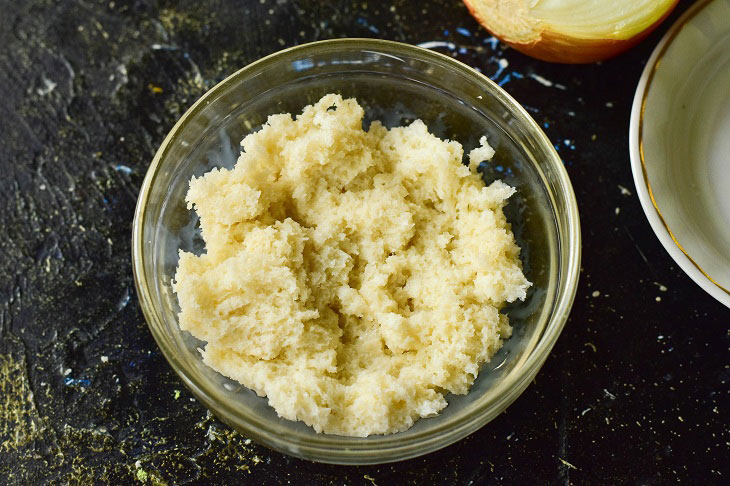 2. Cut the cabbage into cubes.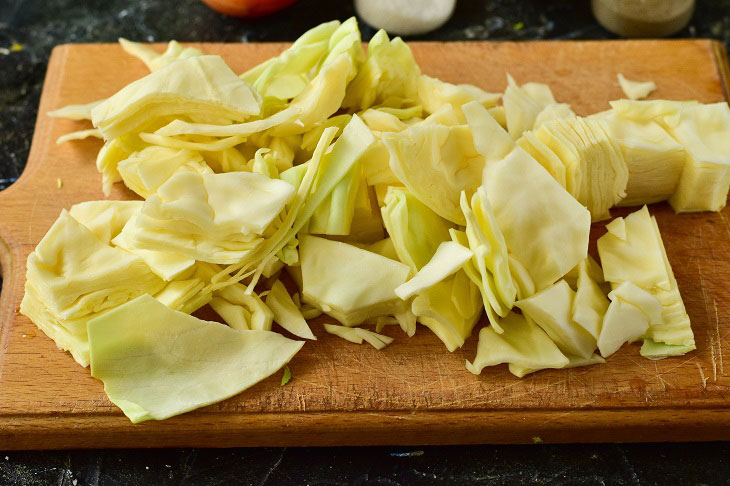 3. Bring the water to a boil in a bowl, add the cabbage cubes and cook for 3-5 minutes.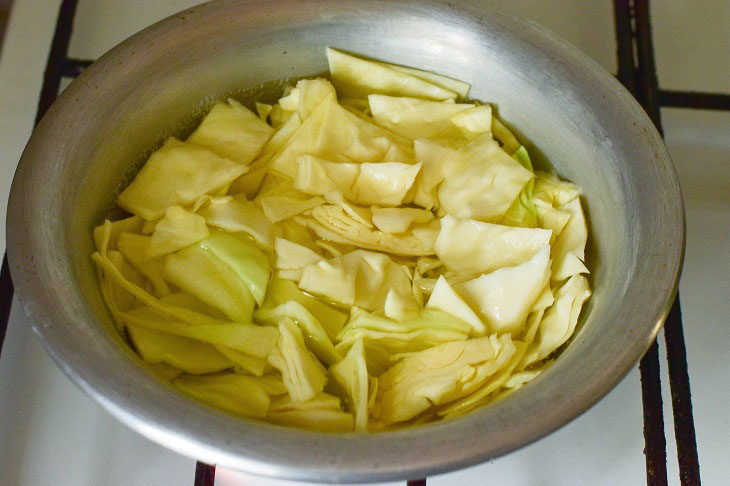 4. In a deep bowl, put the bread, boiled chicken egg, which is cut into several pieces. Put the peeled onion there, also cut it into smaller pieces.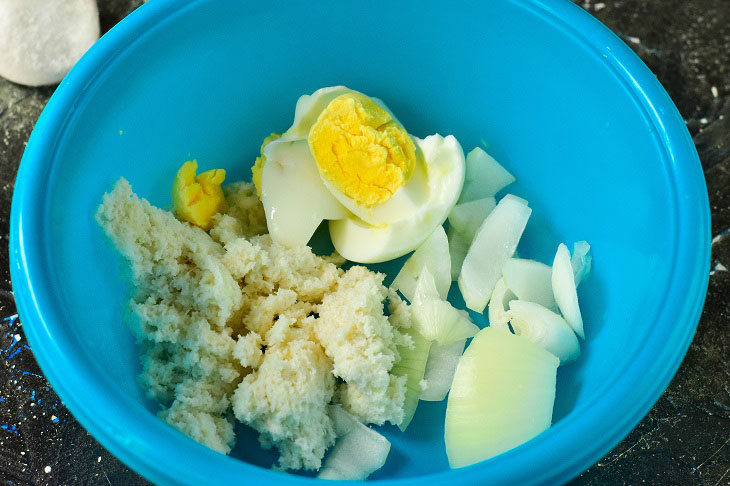 5. Now put the cabbage to the previous ingredients, just let the excess liquid drain from it first. To do this, put it in a colander.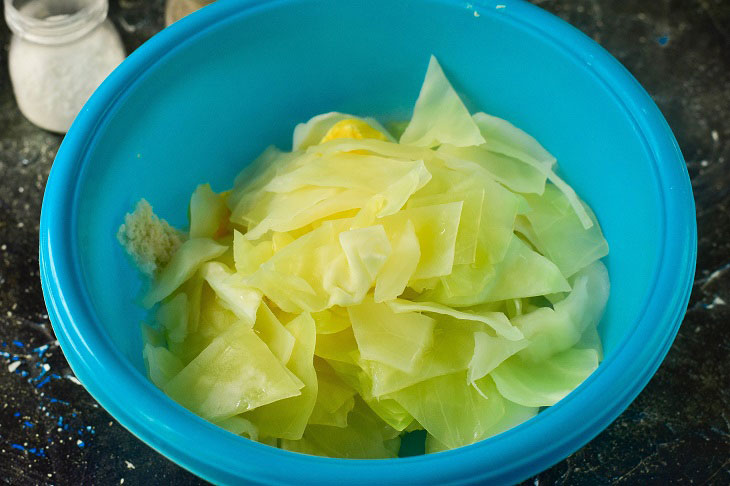 6. Add salt, ground black pepper to the ingredients.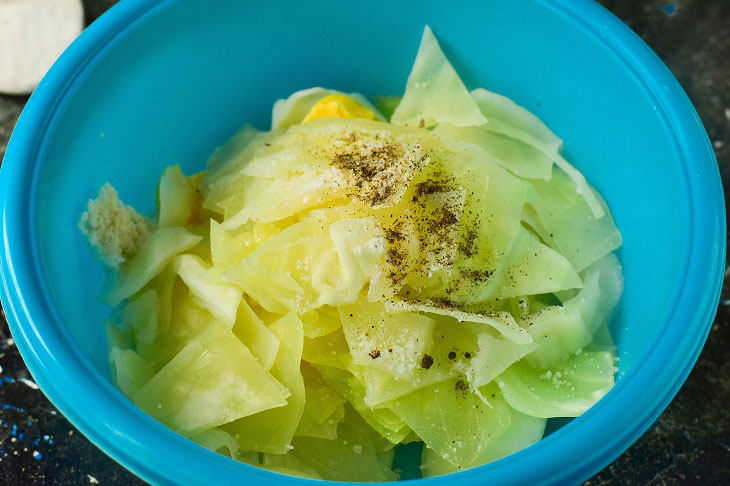 7. Now, using a blender, make the mass homogeneous in consistency and without any lumps. At the end, pour in the vegetable oil and mix the finished cabbage pate well.
Vegetable oil can not be added at all.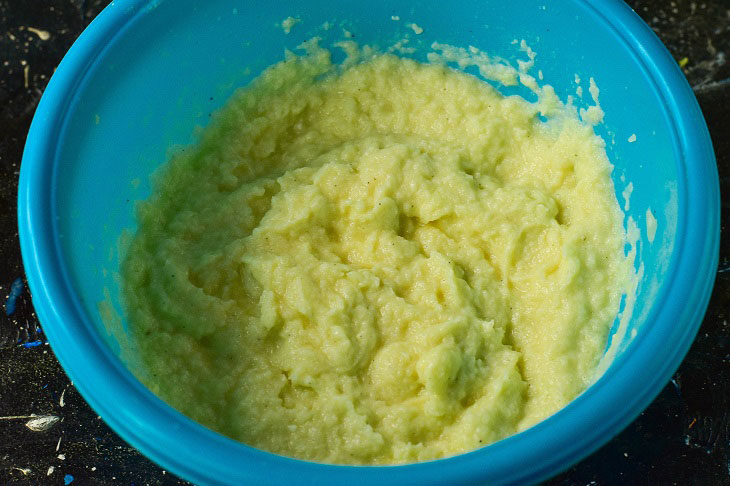 8. Put the finished cabbage pate in a gravy bowl or bowl, and boldly serve it to the table.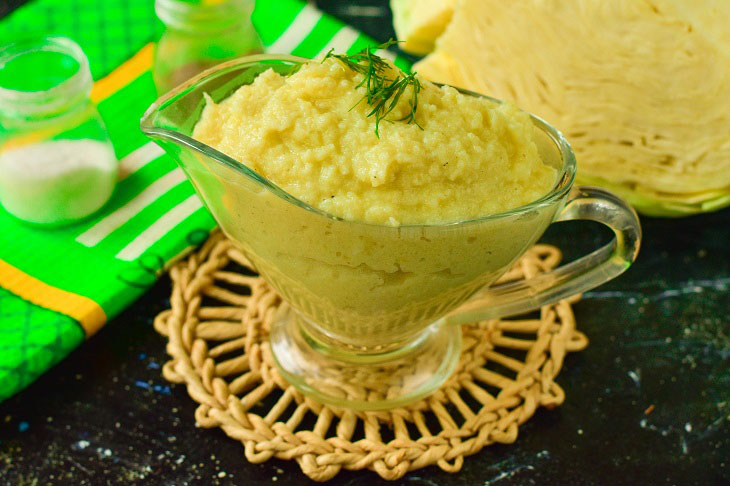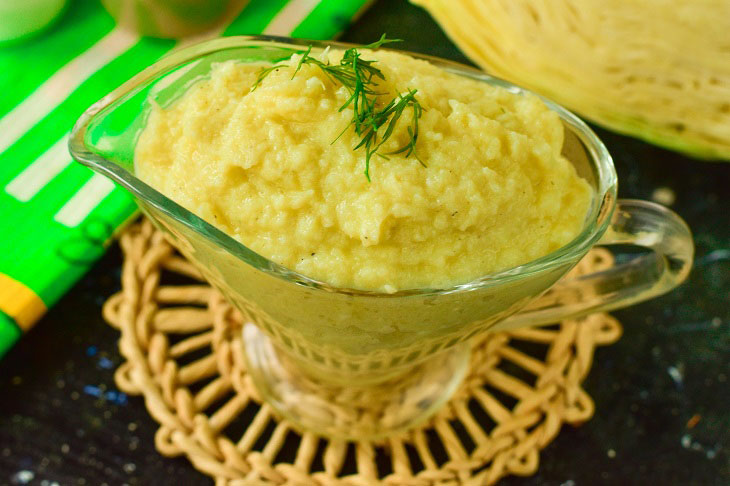 Enjoy your meal!