Crab balls with cheese is an original and easy-to-prepare snack, every housewife will be able to repeat the recipe at home. In addition to the fact that crab sticks are one of the most popular products, dishes from them are bright and original. Crab balls look appetizing, and everyone will like the spicy stuffing inside.
Prepare such an appetizer for the holiday – the guests will be delighted. In time, you will spend no more than 30 minutes – this cannot but rejoice! Create an intrigue for relatives, friends and guests! Keep the recipe secret until everyone has tried the appetizer. For the recipe, use frozen crab sticks – do not get them out of the freezer in advance.
Ingredients:
Crab sticks, frozen – 80 g.
Chicken eggs – 1 pc.
Processed cheese – 90 g.
Mayonnaise – 60 g.
Garlic – 1-2 cloves.
Salt, black pepper – to taste.
Dill or parsley – for serving.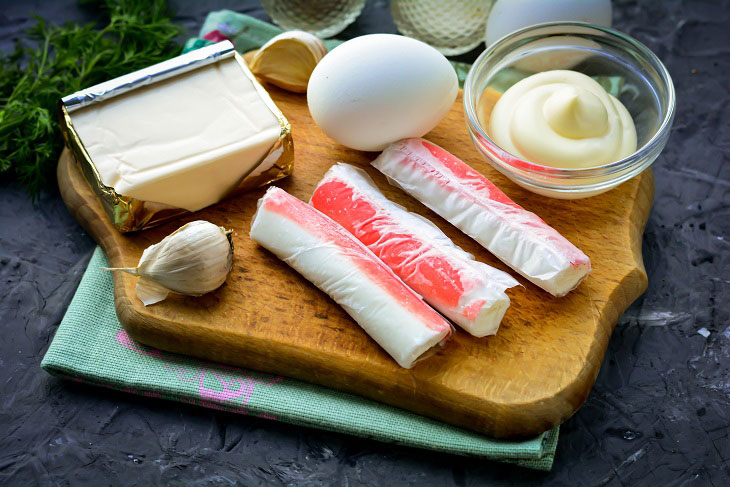 How to cook:
1. Peel the processed cheese from the packaging, grate it on a fine grater and put the cheese mass in a deep container.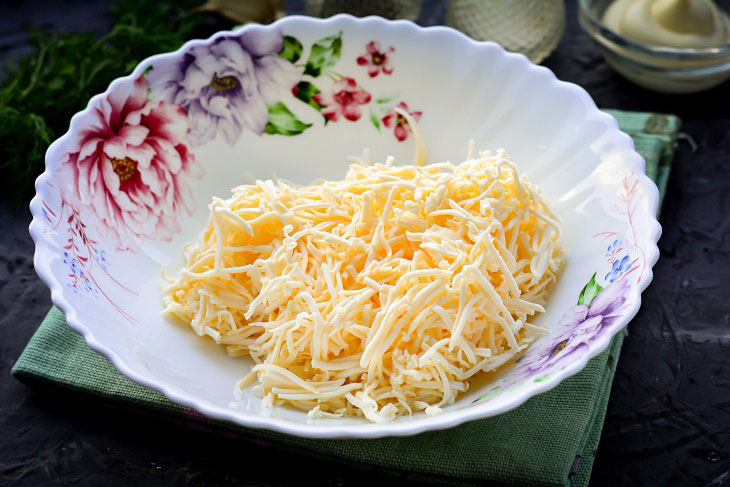 2. Peel the hard-boiled and completely cooled eggs, then grate them on the same fine grater, add to the cheese.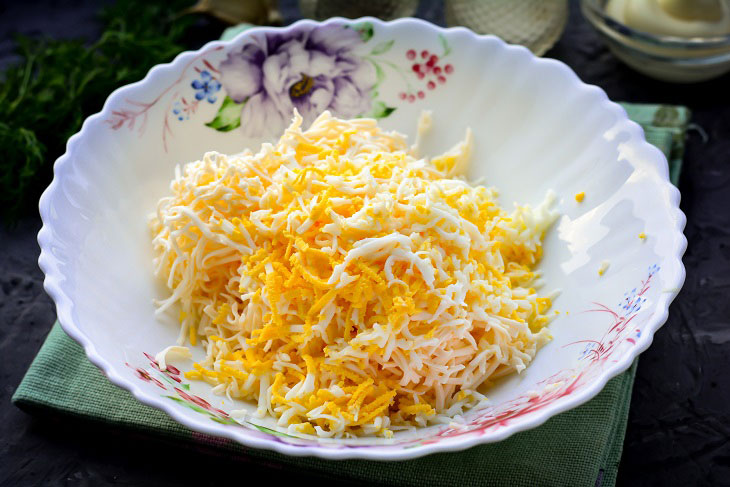 3. Peel the garlic, grate it on a fine grater and add to the filling.
Use garlic to taste, the more it is, the spicier the appetizer will be.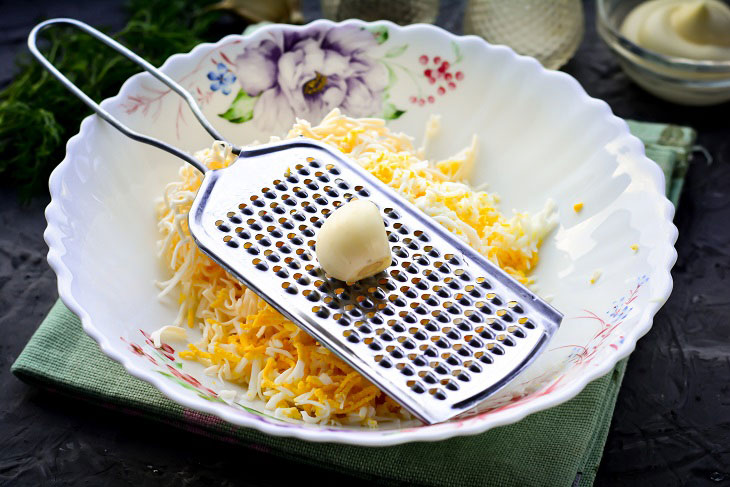 4. Then add mayonnaise to the filling, salt and pepper a little.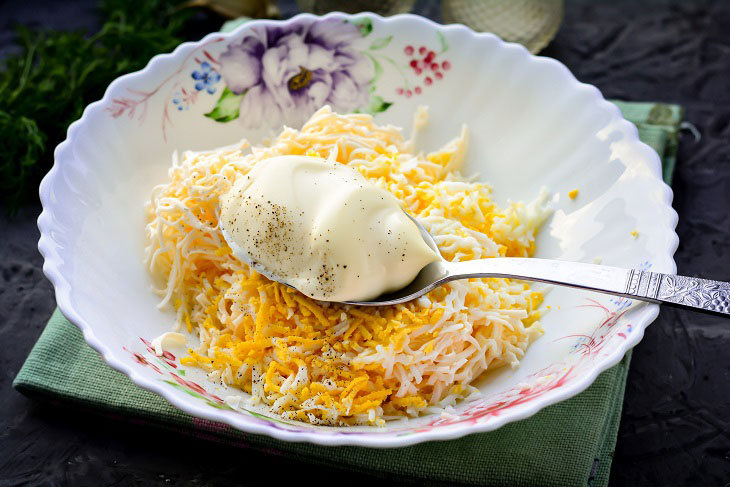 5. Mix well to combine all the ingredients.
Make sure that the filling does not turn out to be liquid and do not add too much mayonnaise.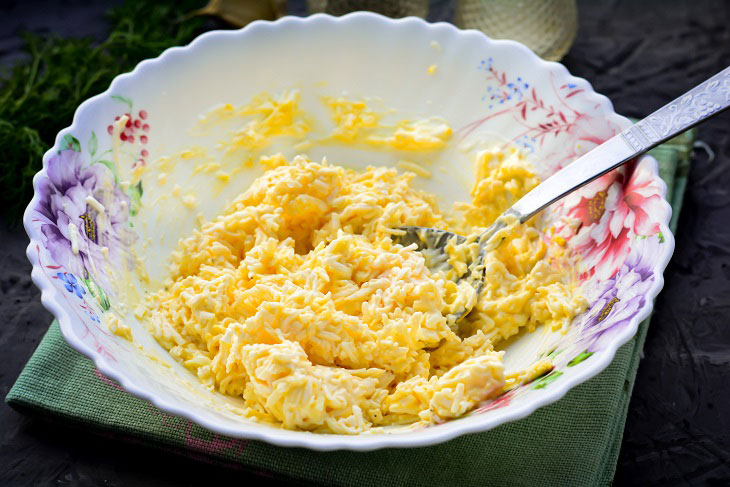 6. Peel the crab sticks from the film – grate the frozen product on a fine grater. You will get a small chip.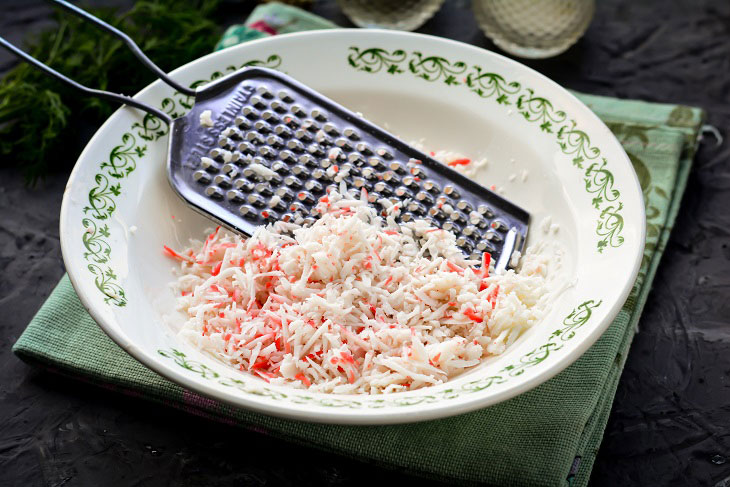 7. Roll medium balls of cheese and egg mass of approximately the same size and put them in crab chips.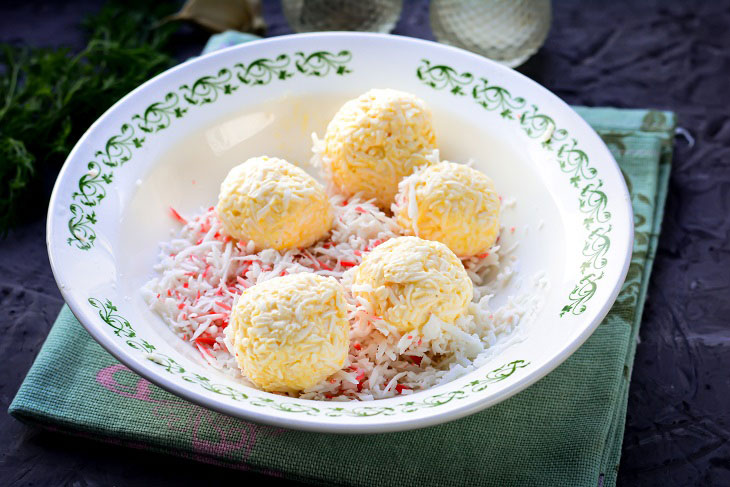 8. Roll the balls in crabs on all sides – you get beautiful balls.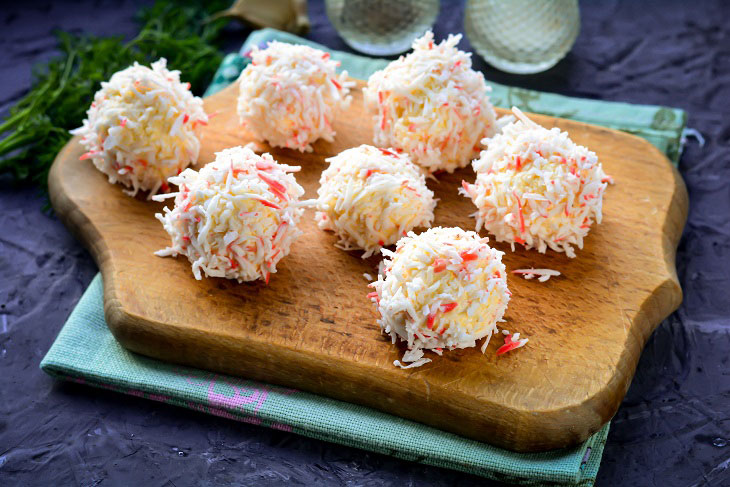 9. Put the appetizer in the refrigerator for 15-20 minutes, and then serve it to the table, sprinkled with any fresh herbs.
We hope this dish will become a real hit on your table.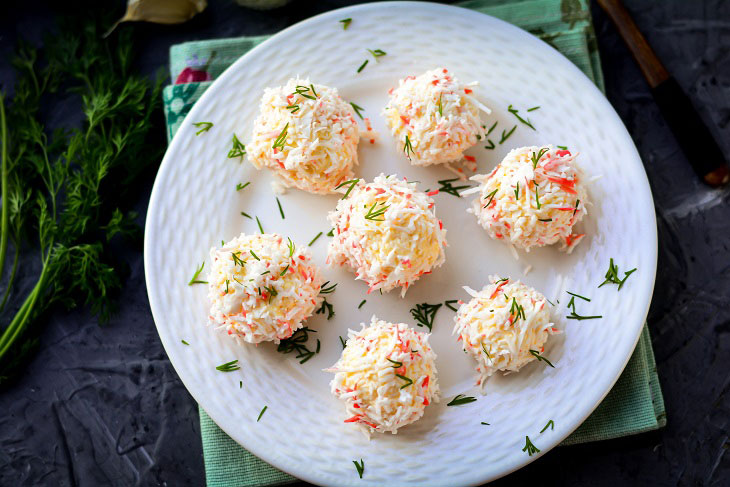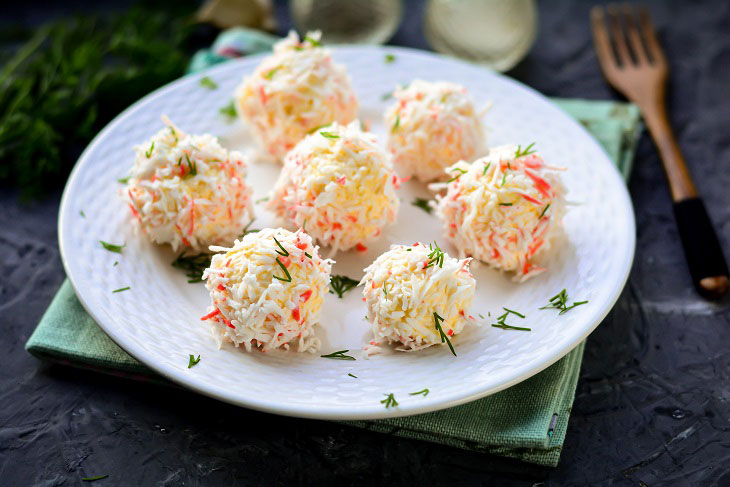 Bon appetit!