Guacamole with cheese chips is ideal for friendly gatherings or a quiet family evening watching your favorite movie. The appetizer is prepared incredibly simply and quickly. Cheese for chips is better to use one that melts well. You can also use the product with spices, spices and herbs. There are no special requirements for avocados – a fruit of medium maturity, with a green or black peel, is suitable.
Ingredients:
Avocado – 1 pc.
Tomato – 1 pc.
Hard cheese – 70 g.
Tortillas – 2 pcs.
Lemon juice – 1 tbsp. l.
Salt – 2 pinches.
Spices – 2 pinches.
How to cook:
1. Hard cheese must be grated on a fine grater or chopped with a blender into very fine crumbs.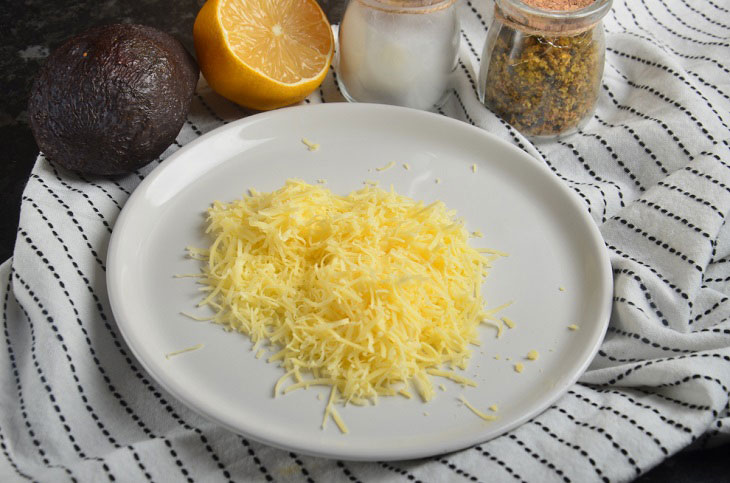 2. You can take wheat, corn or whole grain tortillas. Sprinkle them generously with hard cheese and send them to the oven preheated to 170 degrees for 5-7 minutes.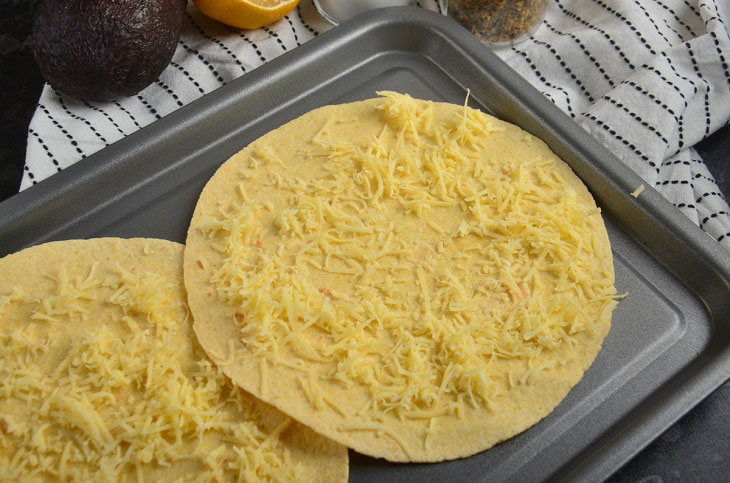 3. Peel the avocado and remove the st1. If the fruit is ripe enough, you can cut it in half, remove the pit and scoop out the pulp with a spoon.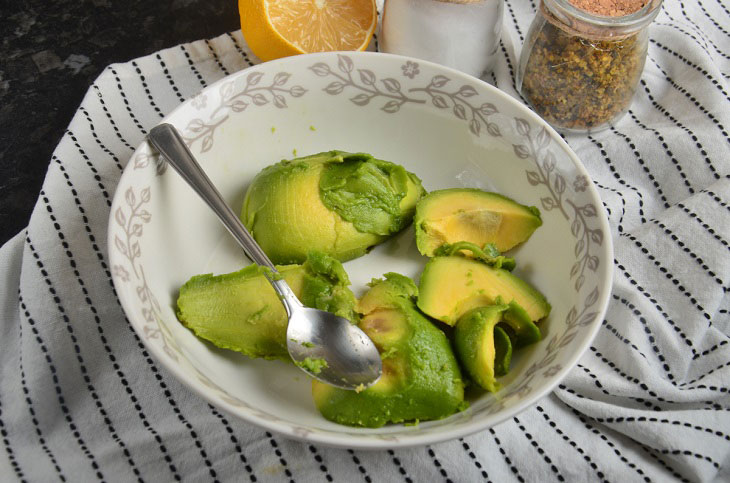 4. It is convenient to knead the pulp with a fork – then the guacamole will not have a very uniform structure.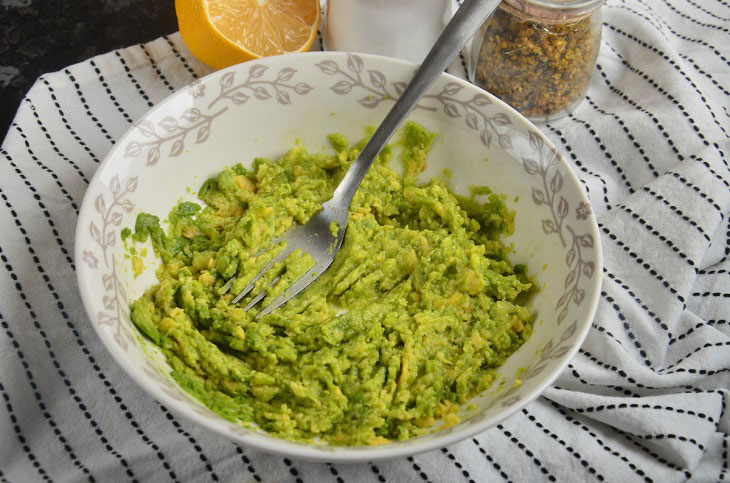 5. Wash the ripe tomato, cut into small cubes and put in a bowl with avocado.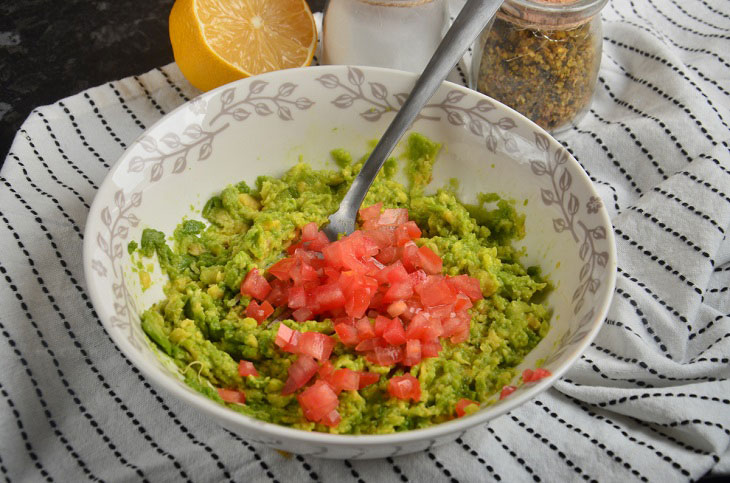 6. Add salt, spices and lemon juice – it will give a fresh citrus note and also prevent the avocado from browning. Mix everything.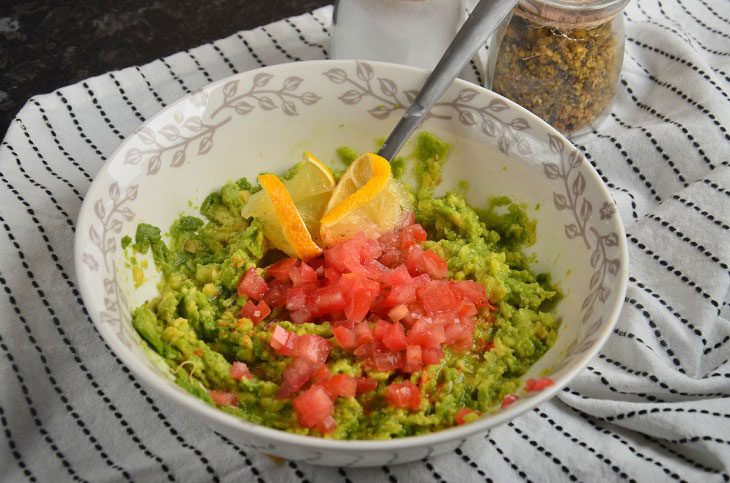 7. Remove the cakes from the oven, let them cool and cut into small pieces.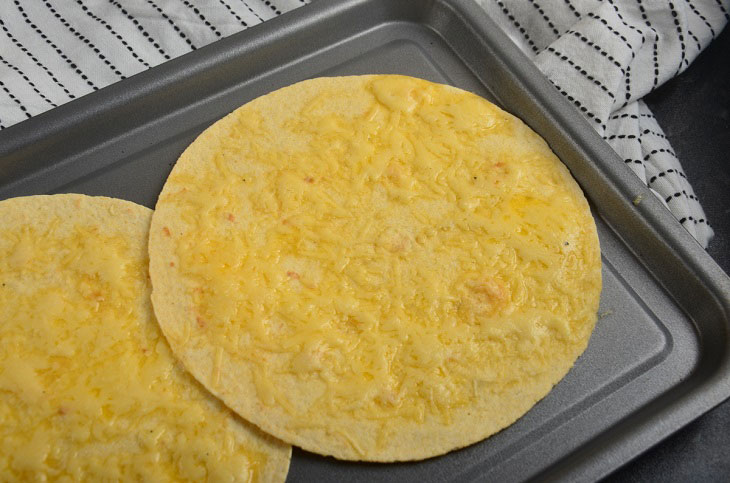 Serve all at once – chips in a separate bowl, and guacamole in another container.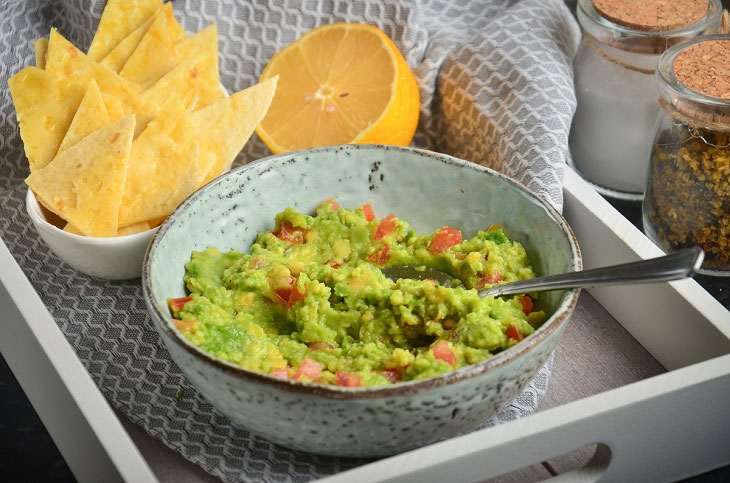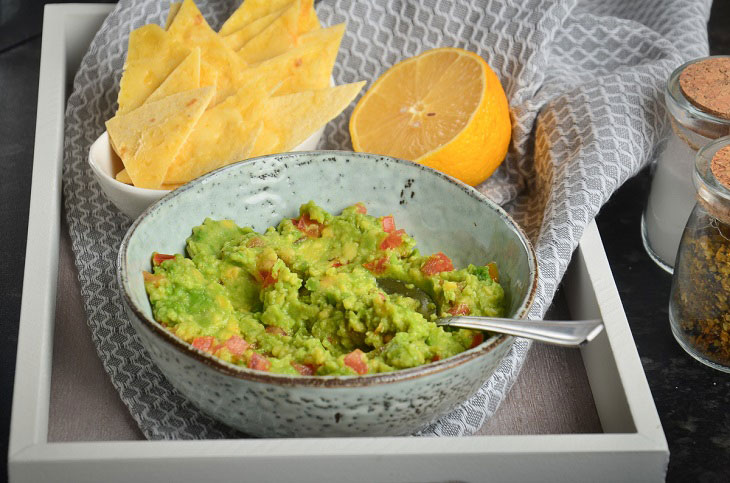 Enjoy your meal!