Another recipe for lovers of unusual tastes is cabbage rolls in dough. This is a dish of Uzbek national cuisine, which you can easily cook in your own kitchen. The dough is kneaded in the traditional way on water with the addition of eggs, like dumplings. The composition of the filling can be changed – experiment with the meat part, vegetable set, herbs and spices. Cooking method – steaming. You can use a double boiler and a slow cooker or a mantle. If desired, cabbage rolls can be stewed in a pan with vegetable gravy.
Ingredients:
Cabbage – 30 g.
Minced meat (chicken) – 250 g.
Boiled rice – 40 g.
Egg – 1 pc.
Flour – 240 g.
Water – 50 ml.
Vegetable oil – 1 tbsp. l. into the dough + a little for greasing.
Paprika – 3 g.
Suneli hops – 1.5 g.
Granulated garlic – 1 g.
Bay leaf – 1 pc.
Allspice – 3 peas.
Salt, pepper, herbs – to taste.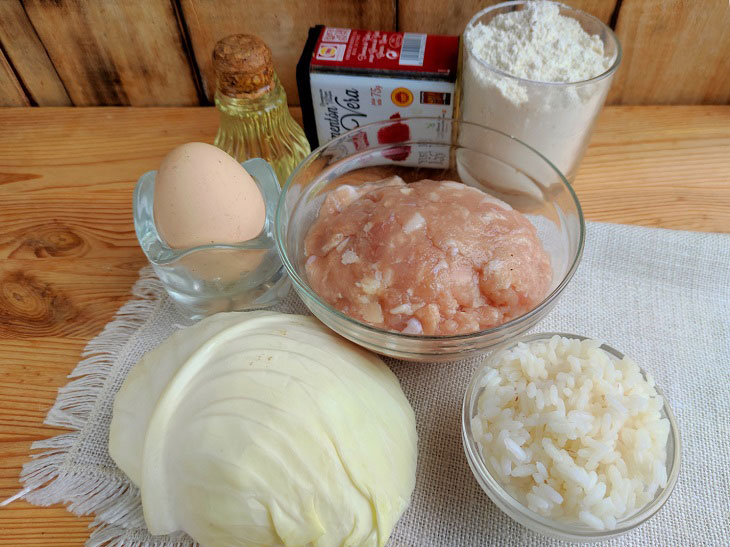 How to cook:
1. Put boiled rice, thinly chopped cabbage and minced chicken in a bowl for preparing the filling.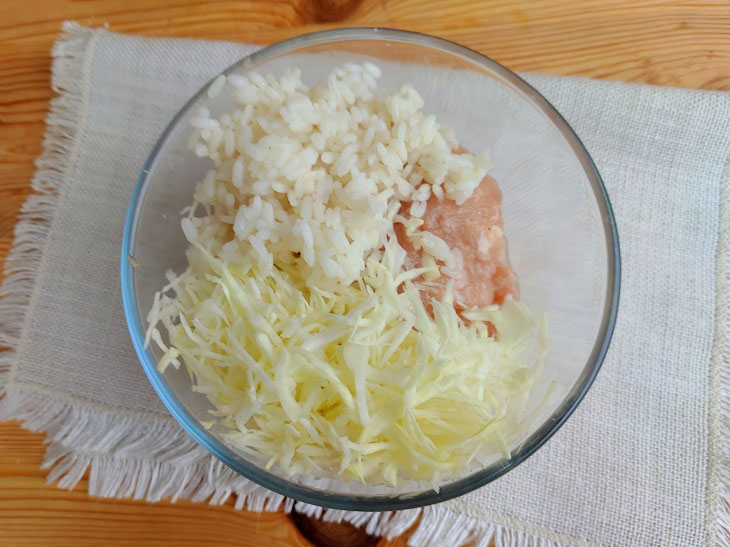 2. Salt and pepper the ingredients. Add spices and finely chopped parsley. Mix the mass. The filling is ready.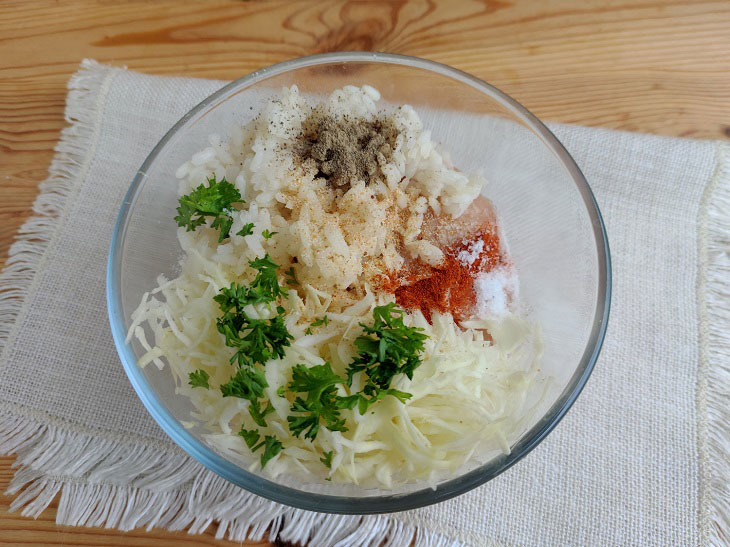 3. Sift flour into a mixing bowl. Beat the egg, pour in the water and vegetable oil.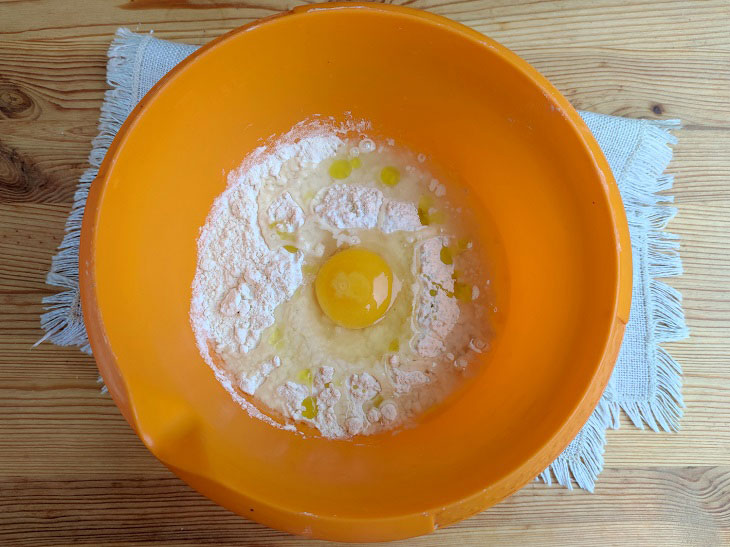 4. Add salt and knead a soft elastic dough. Leave it for 12 minutes under a bowl.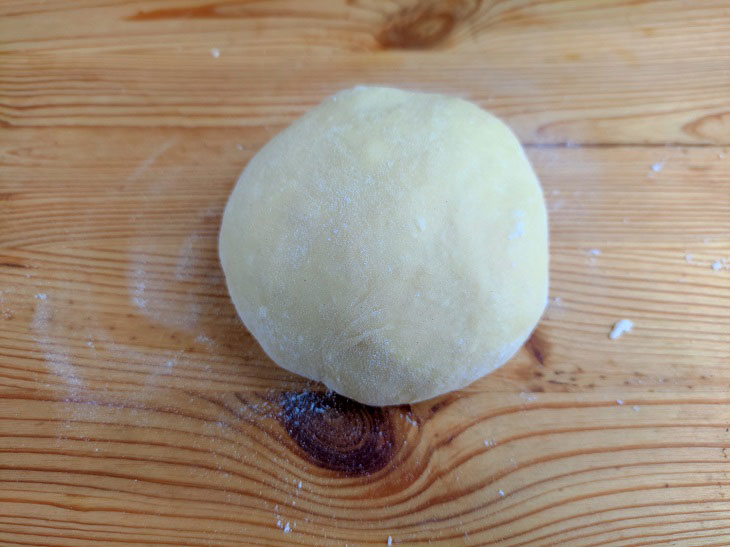 5. Roll out the dough into a layer about one and a half millimeters thick. Using a roller cutter, cut the dough into squares with a side size of 3-4 cm.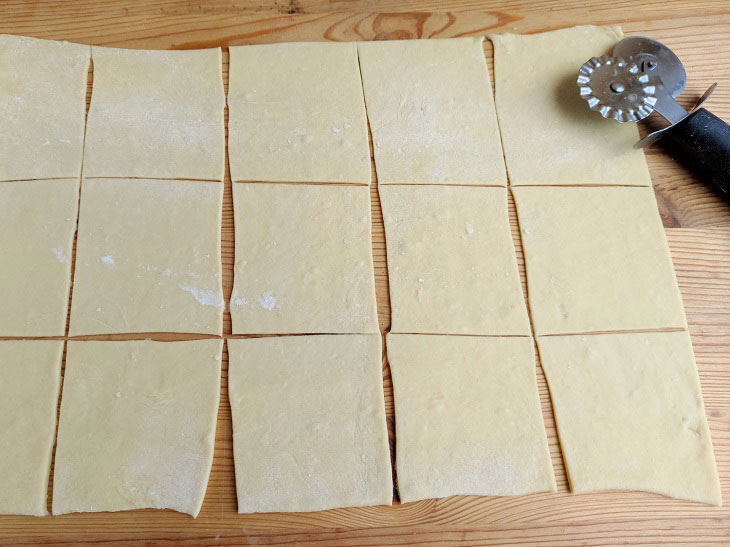 6. Closer to one of the corners of the square, lay out approximately one teaspoon of the filling.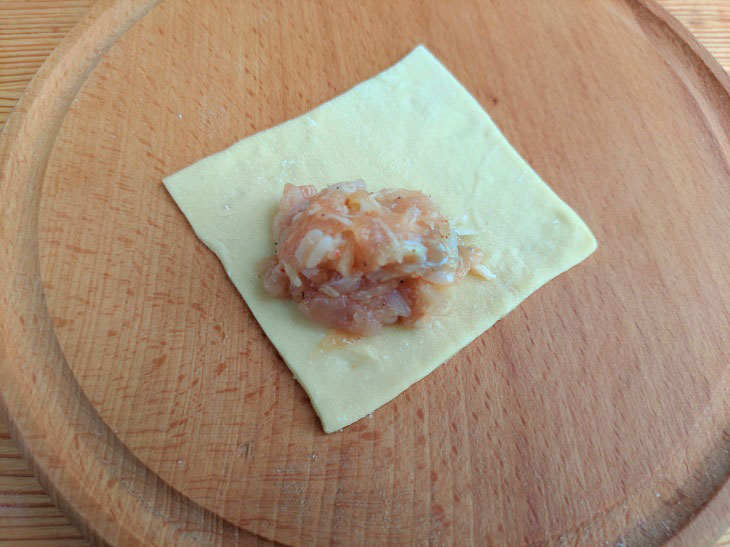 7. Fold the corner to the opposite side.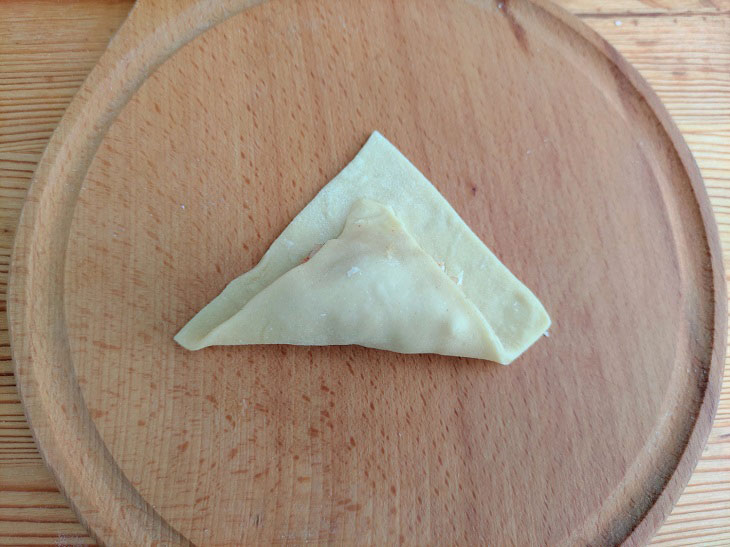 8. Fold the right and left corners in the middle.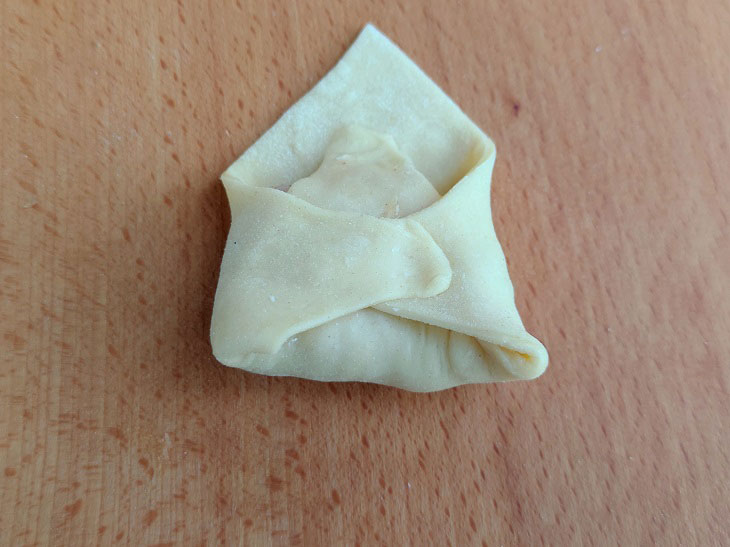 9. Roll the product into a sausage.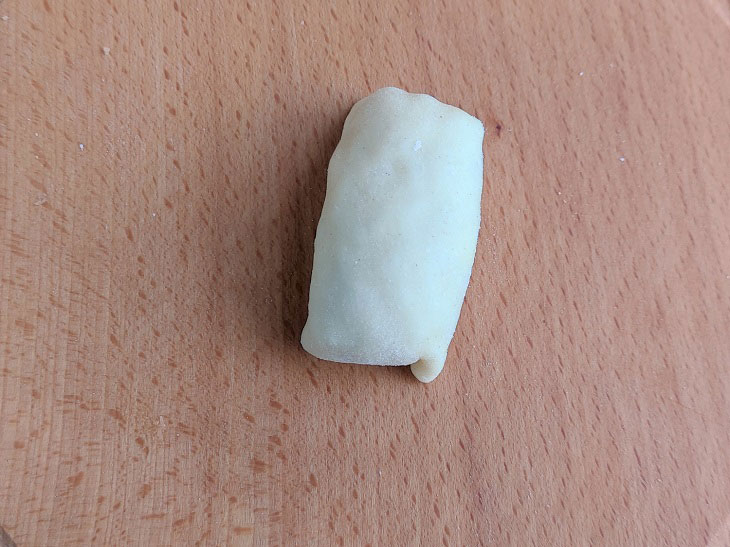 10. Grease the bottom of the steamer with vegetable oil. Put the stuffed cabbage, grease them with oil. Add peppercorns and bay leaf. Steam for 30 minutes from the moment the water boils.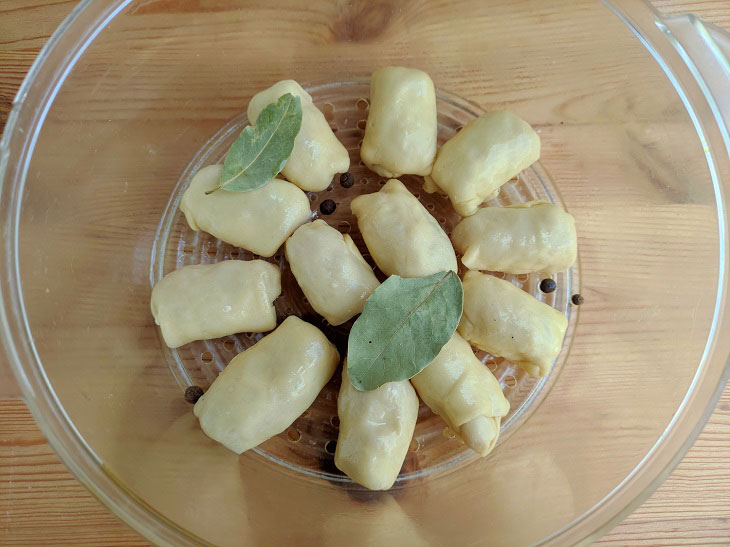 11. Transfer the finished cabbage rolls to a serving plate, sprinkle with ground pepper, garnish with herbs. Serve the dish with homemade adjika and vegetable slices.
Delicious, juicy cabbage rolls in dough will surely please your whole family and diversify your daily menu.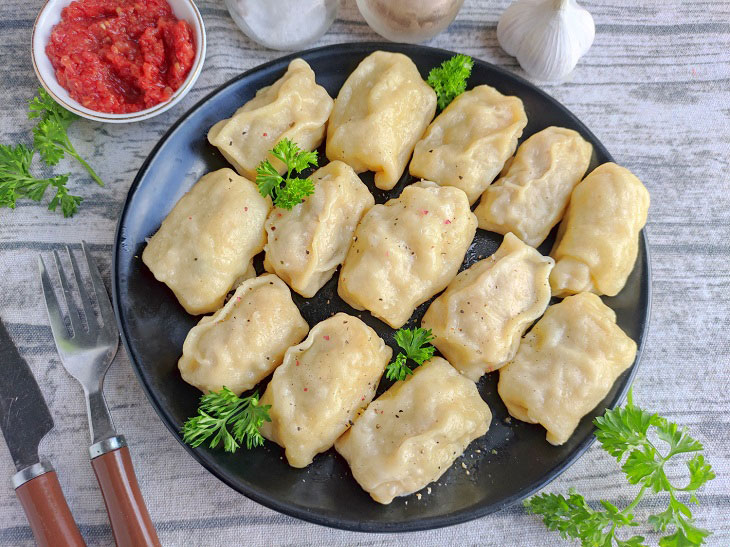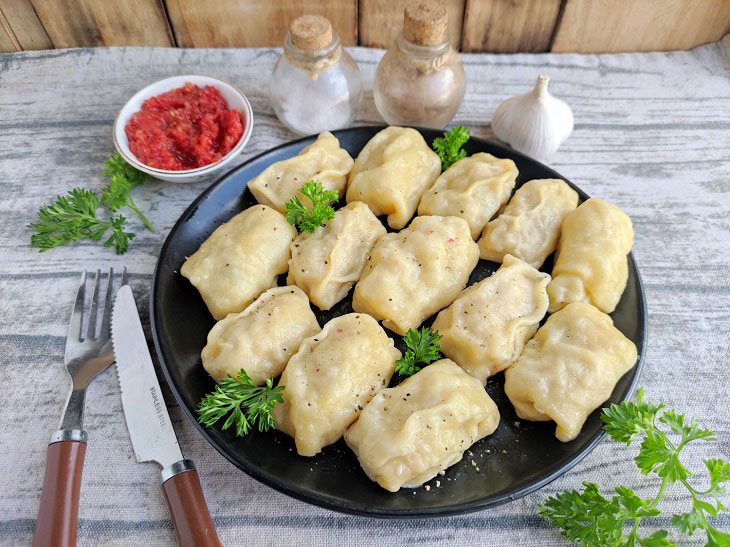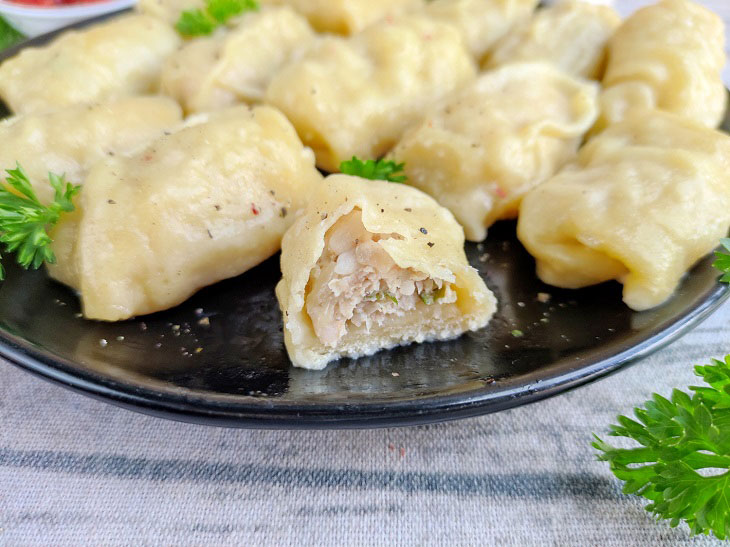 Bon appetit!