Greek moussaka – a popular dish in the Balkans, is a puff pastry of vegetables with meat.
For the classic recipe, finely chopped meat, minced lamb or veal is used. An obligatory vegetable component is eggplant, which is sometimes fried in a pan in vegetable oil before laying. In addition to eggplant, layers of potatoes, zucchini, cabbage are added to moussaka and each time they get different options according to the same recipe. For juiciness, each layer is smeared with bechamel sauce, which is sometimes replaced with sour cream filling. Spices and aromatic herbs are a must.
The dish is baked in the oven under the cheese crust.
Ingredients:
For sauce:
Flour – 1 tbsp. l.
Milk – 150 ml.
Butter – 20 g.
Salt – 1 pinch.
Nutmeg – 1 pinch.
For moussaka:
Ground beef – 350 g.
Tomato – 1 pc.
Sweet bell pepper – 0.5 pcs.
Eggplant – 2 pcs.
Onion – 0.5 pcs.
Garlic – 1 clove.
Vegetable oil – 2 tbsp. l.
Hard cheese – 70 g.
Chopped zira – 0.5 tsp.
Parsley – 2 branches.
Salt, pepper – to taste.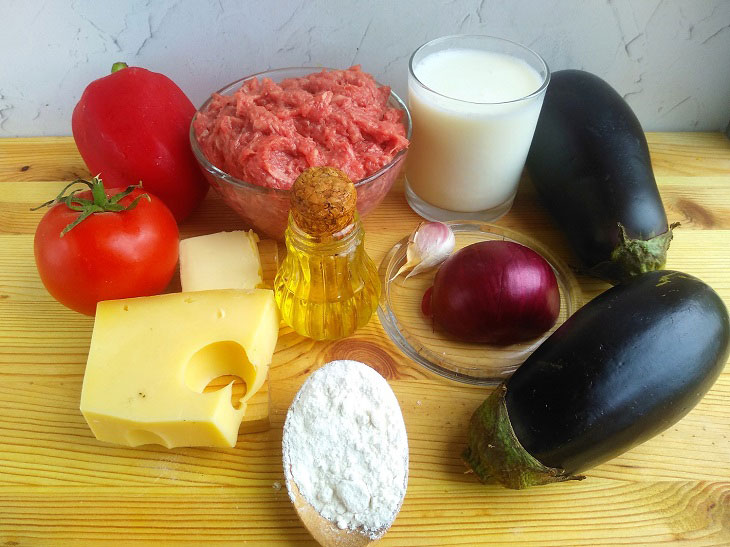 How to cook:
1. Wash eggplants in running water, wipe with a towel, cut into slices 3-4 mm thick. Next, put them in a bowl, salt and leave for 20 minutes.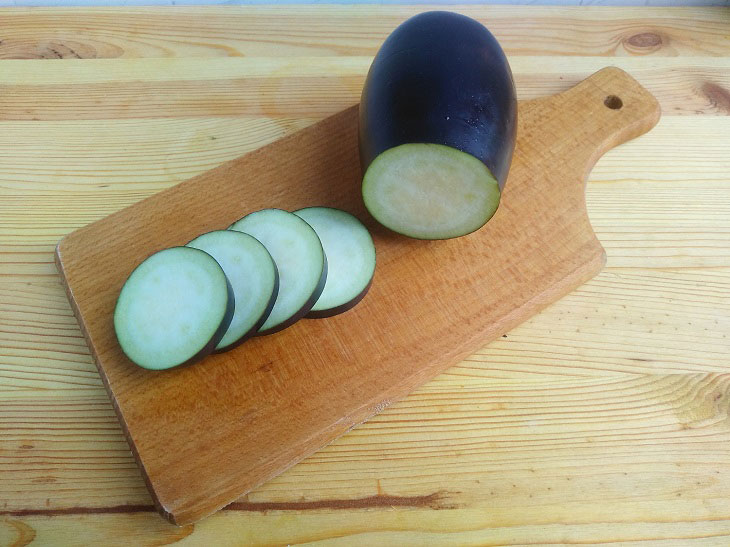 2. Prepare bechamel sauce. Melt the butter in a frying pan, fry the flour until light golden brown. Add milk, stir with a whisk, bring to a boil. Add salt and nutmeg.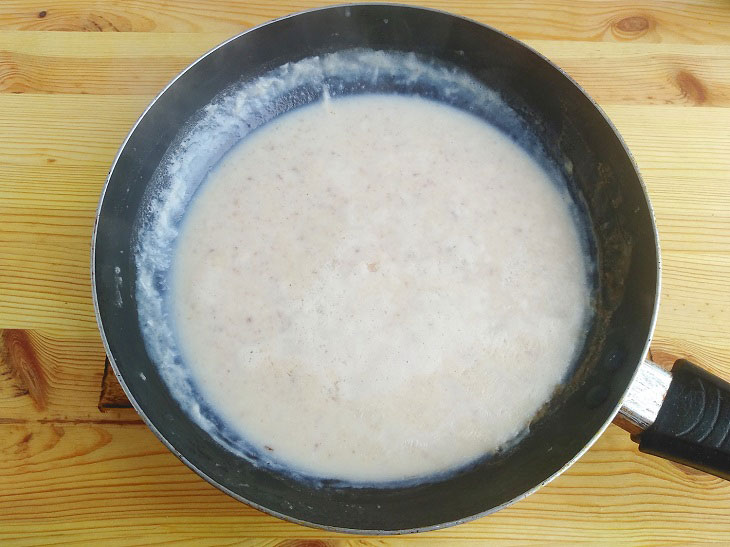 3. To prepare the meat component, put the chopped onion in a pan with heated oil. Fry it in vegetable oil until transparent.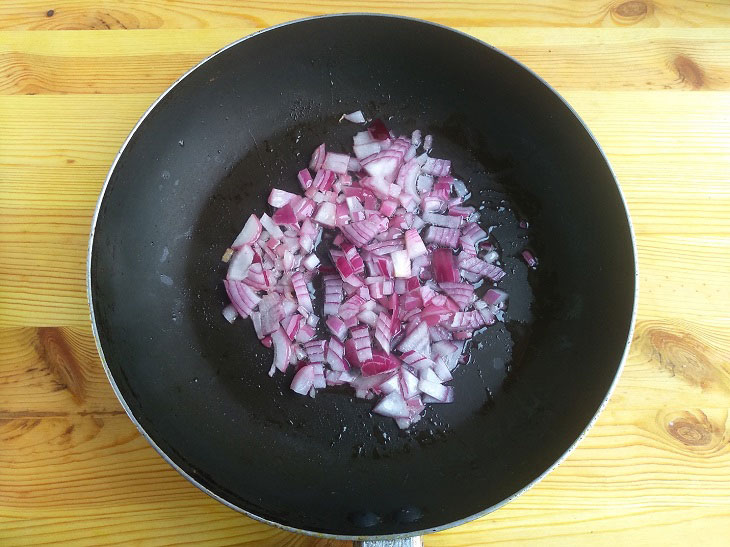 4. Add minced meat, continue cooking for about 5 minutes.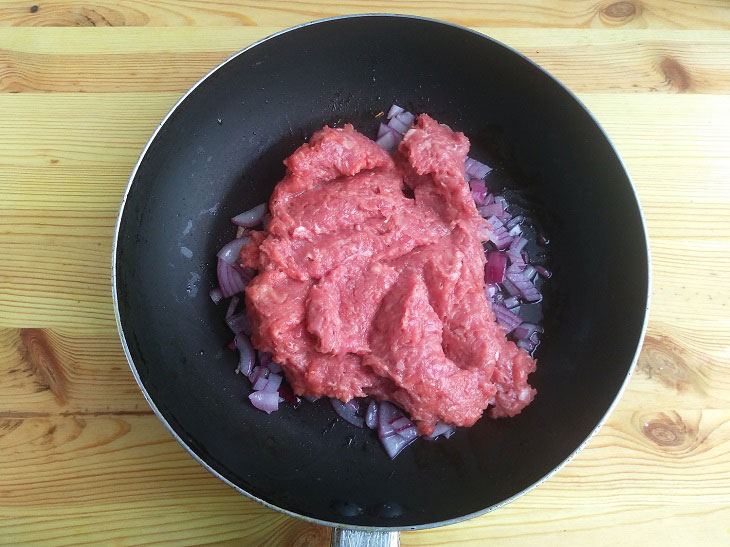 5. Put chopped tomatoes and sweet peppers. Mix mass.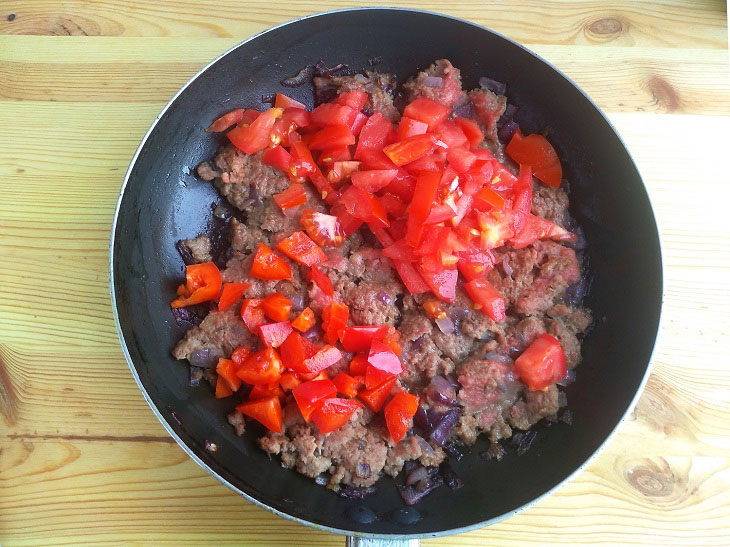 6. Add parsley, minced garlic, salt and spices. Cover and simmer for two to three minutes.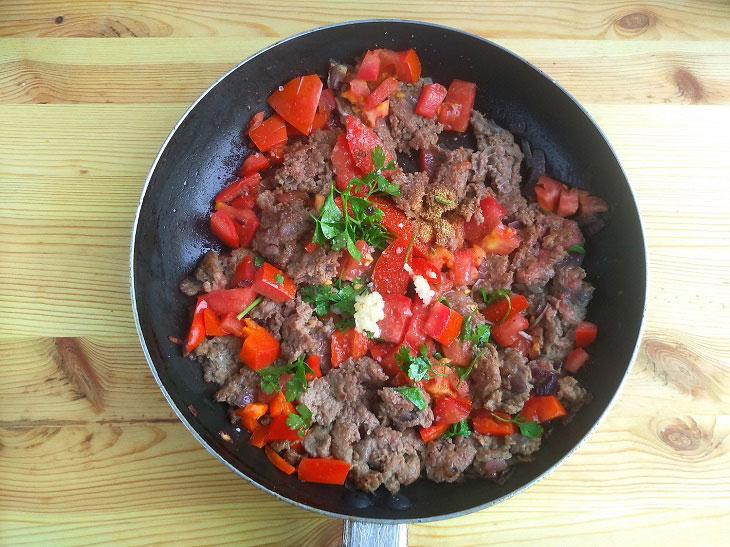 7. Lubricate the baking dish with vegetable oil and lay out the eggplant.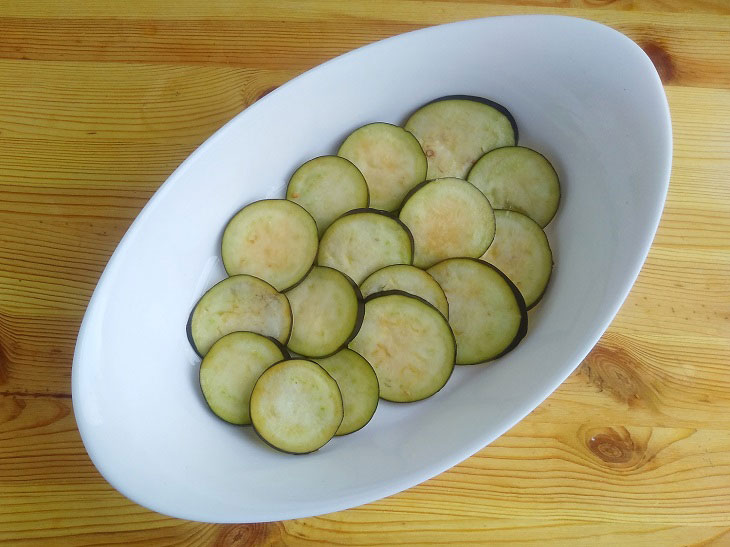 8. Lubricate the layer with bechamel sauce.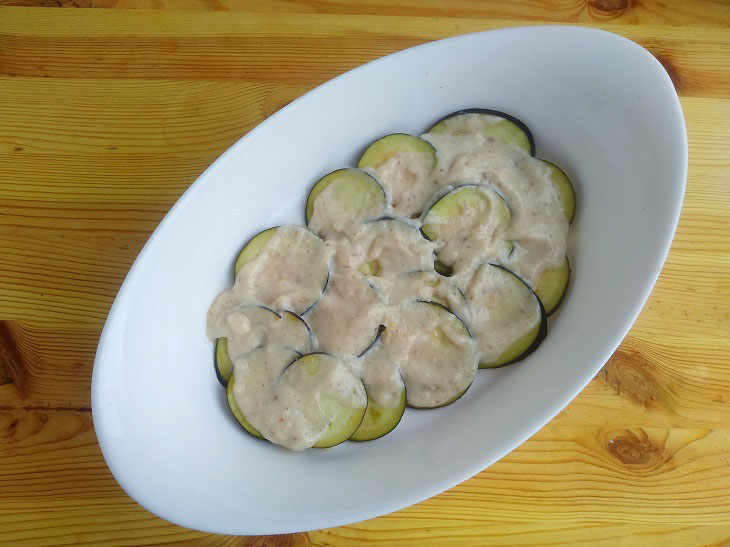 9. Lay the meat layer on top, tamp.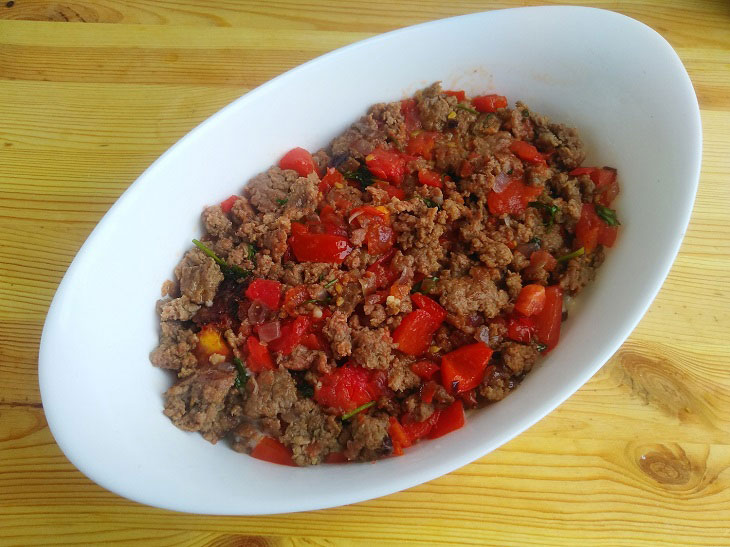 10. Repeat the eggplant layer. Pour the rest of the sauce onto the dish.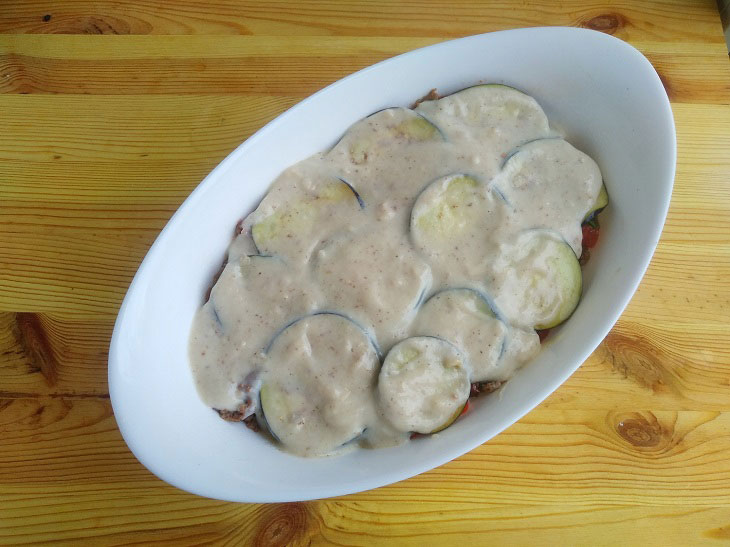 11. Grate the cheese on a coarse grater, sprinkle the dish.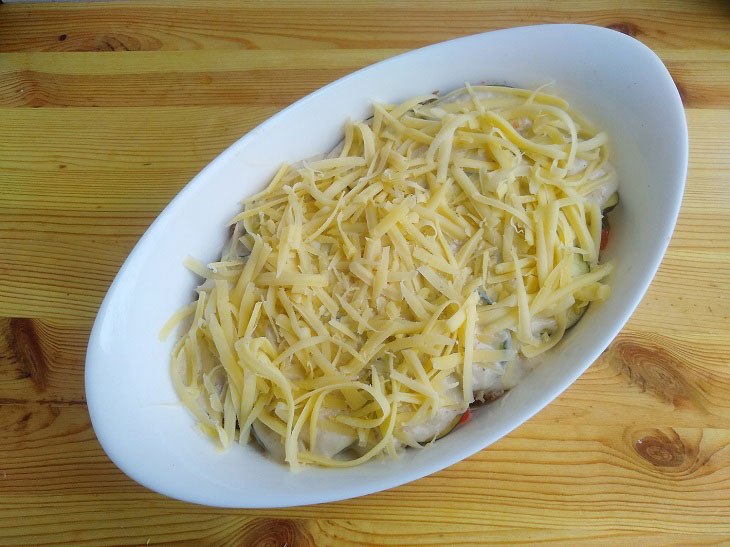 12. Bake moussaka in the oven until golden brown for 30-40 minutes at 190 degrees.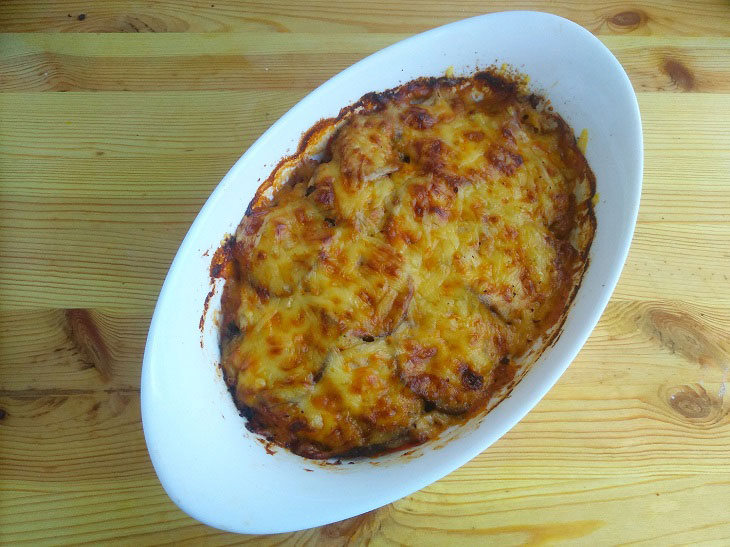 13. Moussaka cut into portions. Put on a dish for serving, decorate with herbs.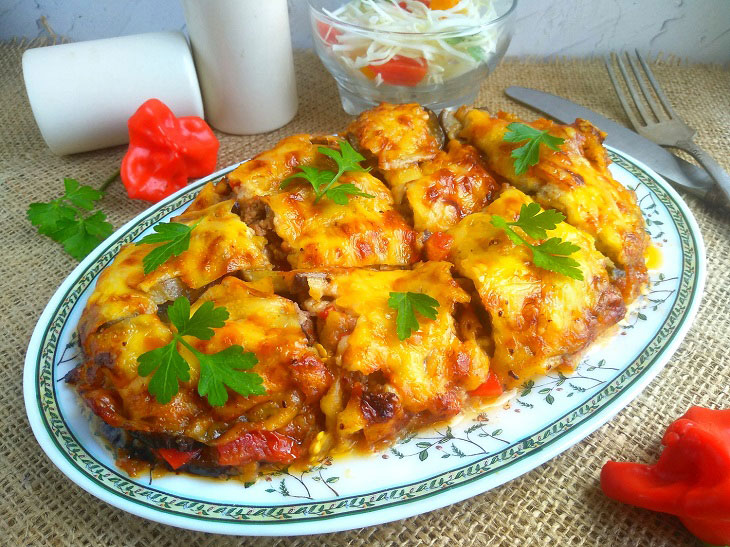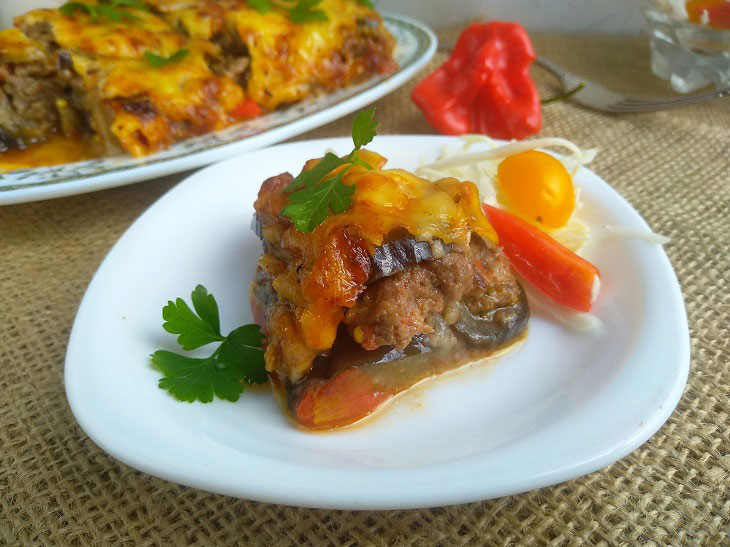 Bon appetit!